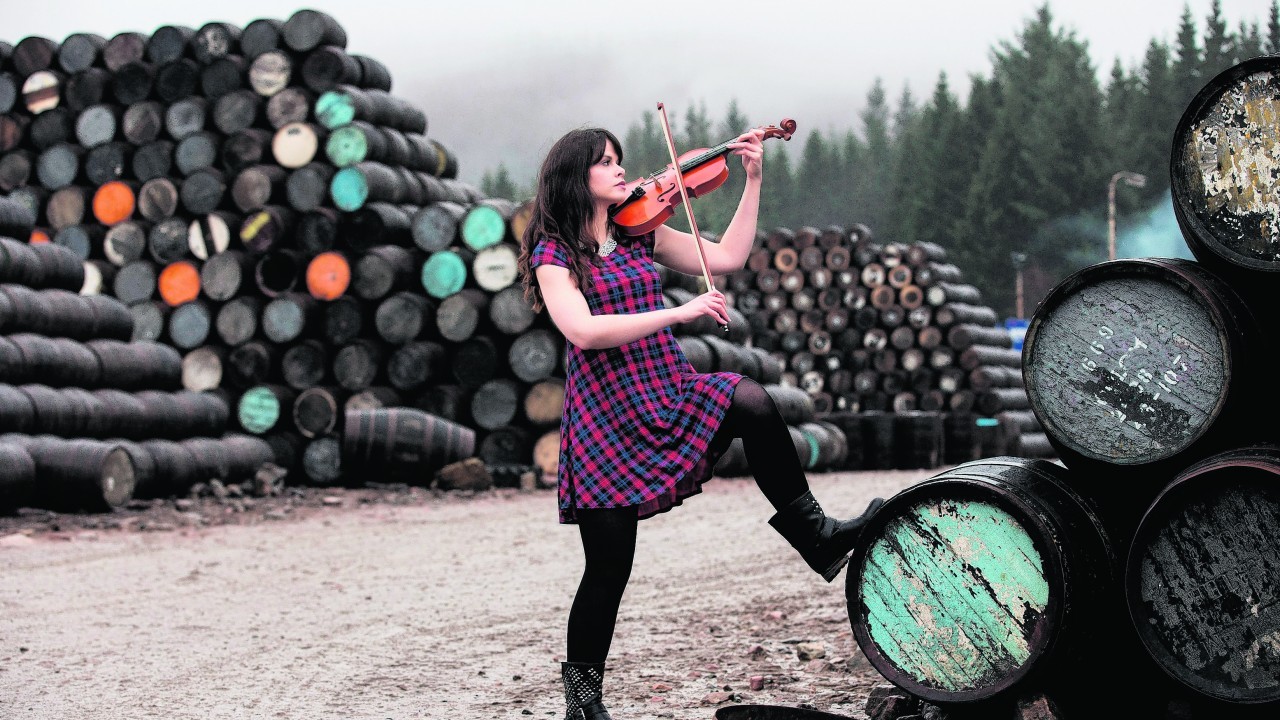 It's whisky galore at the 2015 Spirit of Speyside Whisky Festival
Get ready to raise a glass to the wonderful world of whisky as the superb Spirit of Speyside Whisky Festival gets under way next week, drawing in thousands of visitors from Scotland and all over the globe for a five-day celebration of Scotland's national drink.
Now in its 16th year, the festival, which runs from April 30 until May 4, toasts the people and the passion behind some of the finest whiskies in the world, with distillery tours, exclusive tastings and appreciations.
With a programme of almost 400 events, including a host of new attractions, there's a range of activities offering a broad appeal. As well as whisky-themed events, the festival takes in comedy and crafting, dinners and cookery courses, scenic train journeys and heritage walks and much more besides.
Festival chairman James Campbell says organisers are looking forward to an international mix of visitors arriving and adding a real buzz to the Speyside area.
He said: "Festival visitors will be joining with local communities to celebrate all things whisky. It's a very special blend that celebrates the passion, tradition and people behind the production of the most recognisable whiskies in the world. It's also an opportunity for whisky aficionados and beginners alike to learn more about the malts that have made our region world famous."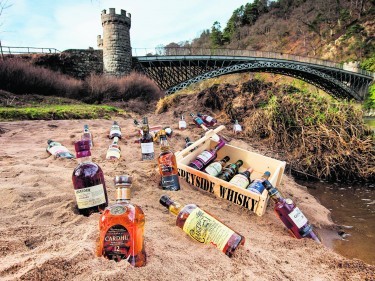 Speyside contains more than half of all Scotland's malt whisky distilleries – more than 50 in total – and many of them will be hosting tours and tastings. While a number of key events have sold out, there's still plenty of choice available to anyone that wants to get involved.
As a taster to the festival this Saturday, April 25, the world's only whisky awards scheme that places the power to crown the winning drams in the hands of the real experts – the whisky-loving public – will be held at Keith's Ugie House Hotel. Use your nose, knowledge and tastebuds to vote on a total of six drams in three strongly contested categories.
Having played to audiences in over 25 countries worldwide, Skerryvore will take centre stage at the Spirit of Speyside Sessions 2015, a music festival within a festival, a concept which returns after being launched last year. The band always deliver an unforgettable night of music – and will at the Macdonald Aviemore Hotel on Saturday, May 2.
Spiro, the band credited with redefining English folk music, will bring their special blended sound of Northumbrian traditional tunes and systems music to Elgin's Drouthy Cobbler on April 30. Having performed at festivals in the UK, Europe, Canada, India and UAE, and toured throughout the UK in support of two albums on Real World Records, Spiro attract fanatical enthusiasm from their audiences.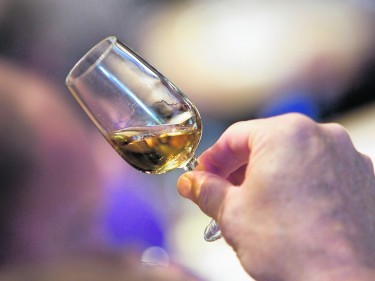 Whisky is not just about the drinking, but about the eating too. French writer Martine Nouet, the so-called Queen of the Still, will be showing how whisky can be used as an ingredient in dishes at demonstrations at the Oakwood Cookery School on Friday, May 1.
Meanwhile, a sumptuous four-course lunch and five whiskies, all of which have been created by or inspired by women, will be a highlight of the Women in Whisky Luncheon at The Dowans Hotel in Aberlour on Saturday, May 2.
There's also a chance to forget about the politics of the general election and instead join The Glenlivet master distiller Alan Winchester for a Question Time with a difference, held in one of the distillery's atmospheric warehouses on May 2.
With 40 years' experience in the industry, Alan will take questions while serving some delicious drams of the single malt that started it all.
Georgie Bell, Global Mortlach ambassador, heads up a journey of the senses at Drummuir Castle on Sunday, May 3. Following an in-depth dinner-party-style tasting, there will be a guided tour of the castle when each of the four new Mortlach Expressions will be brought to life in spectacular gastronomic fashion.
Help round off the festival at the Whisky Awards 2015 Judging, Closing Ceilidh and Prize Giving taking place at Elgin's Laichmoray Hotel on May 3.
It's an evening of whisky, music, food and fun, with a last chance to cast votes to name Speyside's best malts in the Whisky Awards 2015. Find out who the champions are, and the winners of the festival's Best New Event for 2015 and the People's Choice in the Festival Photographic Competition.
The Spirit of Speyside Whisky Festival kicks off Whisky Month in Scotland's Year of Food and Drink 2015 in dram-atic fashion. And what better way to celebrate Scotland's fantastic natural larder than with a dram of the finest Scotch whisky? Tickets for all events in the 2015 Spirit of Speyside Whisky Festival programme can be found on the website – www.spiritofspeyside.com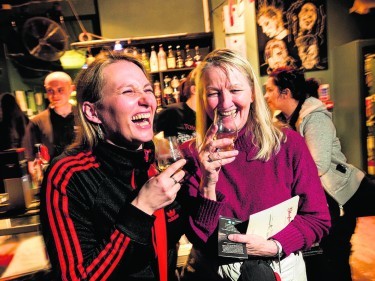 WHISKY MONTH CREATES AN APPETITE FOR NATIONAL DRINK
Events, which raise a glass to Scotland's national drink, could be helping to broaden the appeal of whisky, according to VisitScotland.
It follows an apparent increase in the number of women, young professionals and overseas visitors attending whisky-themed events around the country.
As part of the Year of Food and Drink 2015, this May sees the return of Whisky Month, a unique programme of events celebrating the "water of life" and the people and landscapes behind it.
From comedy to ceilidhs, masterclasses to music, the Spirit of Speyside Whisky Festival is one of the best-loved whisky festivals in the country, with its events attracting over 27,000 visits.
Organisers believe that women now make up over a third of the attendees, while a fifth of visitors are thought to between 18-34. Last year also saw the festival welcome whisky enthusiasts from 31 different countries, from traditional markets such as Germany, the US and Scandinavia to destinations like Peru, Brazil, and Malaysia.
Ann Miller, one of the Spirit of Speyside Whisky Festival directors, said: "In the past decade alone we've certainly noticed an increased number of women and younger visitors attending the festival. This is fantastic to see, however we are always keen to attract more visitors.
"Every year, we spend a great deal of time creating the most entertaining and engaging event programme possible, one which we believe will appeal to the widest range of people and encourage visitors old and new to make the trip to visit us.
"This year's festival is no exception, once again offering many events which appeal to both men and women and people of all ages. Our ultimate goal at the Spirit of Speyside Whisky Festival is to use whisky, music, food and fun to inspire a greater love of Speyside whisky amongst all our visitors."
As well as the Spirit of Speyside, Whisky Month will see events taking place right across the country, including:
The Spirit of Stirling Whisky
Festival (May 9)
Create:Eat:Whisky (May 14-17)
The Hive & The Still at the Royal Botanic Garden Edinburgh (May 15)
World Whisky Day (May 16)
Whisky Stramash (May 23-24)
Mhor Fest (May 23-24)
Islay Malt and Music Festival
(May 22-30)
Rural Affairs Secretary Richard Lochhead said: "I am delighted that we have a month that showcases our world-famous drink.
"It is estimated that up to 50million people worldwide can claim Scottish ancestry, and many more have a connection with Scotland through visiting, working or studying here.
"It's therefore even more special that in the Year of Food and Drink, we have a month that recognises the contribution Scotch whisky makes to our economy, culture and heritage, where Scots at home and abroad can raise a glass to our wonderful natural larder with a dram of Scotland's finest."
To help inspire visitors to sample Scotland's whisky offering during this dedicated month, VisitScotland has also launched a new series of ebooks.
Hosted on www.visitscotland.com, each book will focus on one of the country's five distinctive whisky-producing regions in Scotland – Campbeltown, Islay, Speyside, Lowland and Highland – the specially created guides explain the reasons why Scotch whisky varies so much from one distillery to another.
Alongside information on each venue, the ebooks provide useful information for visitors including opening times, address and
contact details. The distilleries
ebooks can be downloaded at www.visitscotland.com/distilleries-guides
For more information on Whisky Month www.visitscotland.com/tastescotland