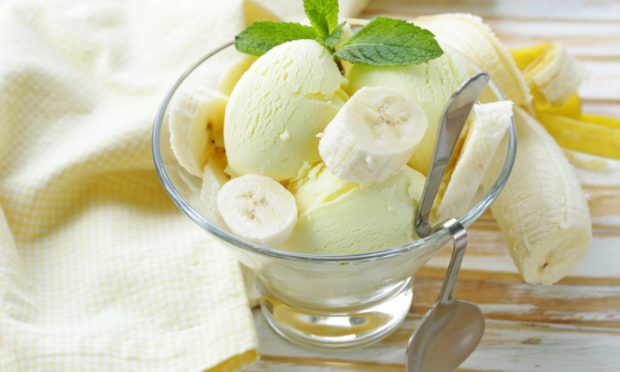 Deborah Ratcliffe, regular columnist for the Press and Journal's food magazine, The Menu, puts a fresh twist on an old, seasonal favourite
Bananas are amazingly versatile and equally delicious eaten raw, cooked, hot or cold.
My absolute favourite way is simply to mash a ripe banana down with a teaspoon of soft dark brown sugar and use as a filling for a white bread sandwich – seriously divine!
I also love the luscious vanilla and cinnamon banana recipe I'm sharing today – the buttery syrup takes the bananas to a new height of deliciousness – with a subtle salted caramel flavour.
---
Simple banana and pecan 'ice cream'
(Serves 2)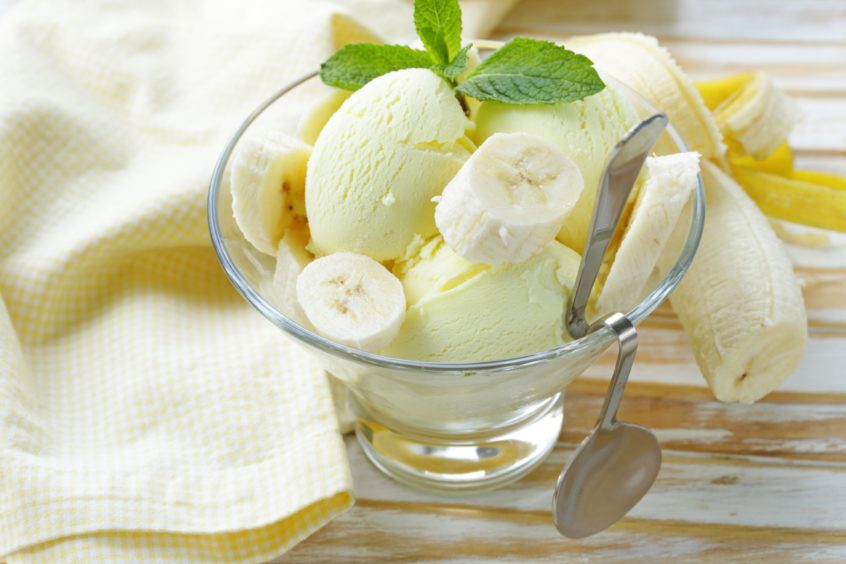 Ingredients
2 ripe bananas cut into even slices
3-4 tbsp double cream, plus extra if needed
50g toasted pecans roughly broken up
To garnish:
Fresh mint
A few halved pecan nuts
Method
Start by toasting the pecans.
Heat up a frying pan and when hot, add the nuts.
Toss around for a minute or two till they smell "roasted" and just browning.
Keep an eye on them as they burn easily. Set aside to cool.
Then, place the banana slices in a single layer on a tray. Cover and freeze for 2 hours or until just frozen.
Pop the slices in a food processor. Add the double cream and whizz until smooth. Gradually add extra cream if required.
Remove from the processor and fork through the broken-up pecans.
Garnish with mint and a few pecan halves and serve immediately.
---
Bananas with vanilla and cinnamon
(Serves 1)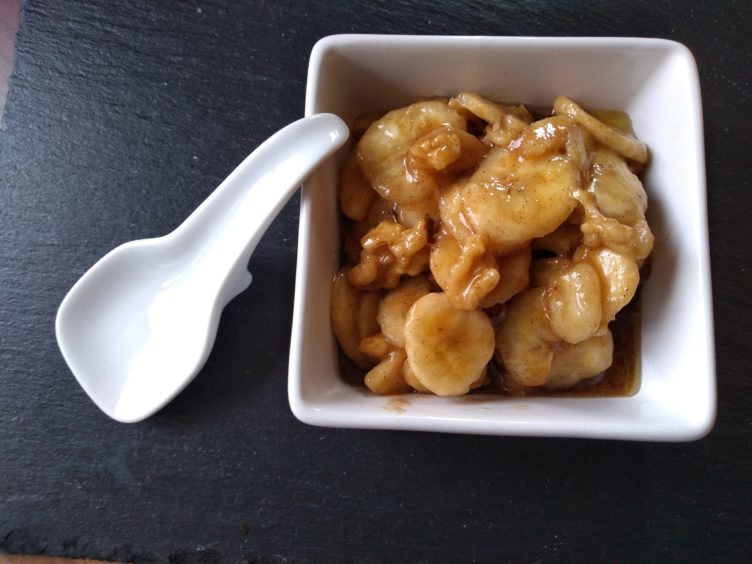 Ingredients
For the syrup:
2 tbsp unsalted butter
2 tbsp brown sugar
Pinch of salt – extra if wanting a more "salted" flavour
¼ to ½ tsp pure vanilla extract
Good pinch of ground cinnamon
6 halved walnuts
Method
Melt the butter then stir in the remaining syrup ingredients.
Add the vanilla drip by drip (taste as you go).
Warm gently through. Add the banana and coat thoroughly with the syrup.
Slowly heat until the banana is al dente.
---
Read more in this series…
Food columnist: Awesome asparagus makes for a tasty seasonal dish