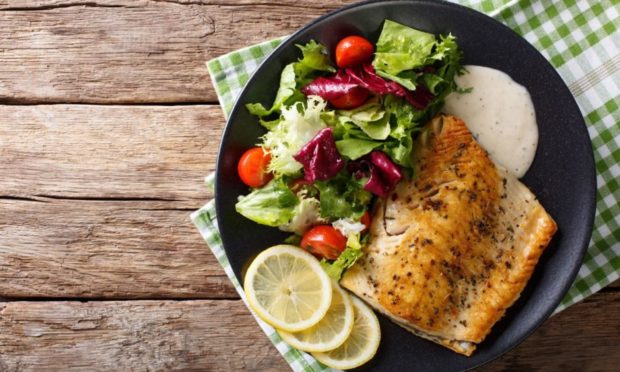 Trout is just about to fall out of season, so before it leaves us, make the most of it with this mouth-watering meal, perfect for a weeknight.
Native to European waters and with its British season ending on September 30, now is the time to give trout a shout, and if you haven't tried it before then this is the perfect recipe to start with.
Cooking fish is not something to be feared, as most can be done in the oven or under the grill quicker than it takes to cook many types of meat.
And, once you've given this a go with trout, why not swap it in with seasonal mackerel, salmon, cod or even hake – the options are endless.
If you're looking for more inspiration for midweek meals, you need look no further than our selection of recipes here.
---
Grilled Moroccan-style trout
(Serves 4)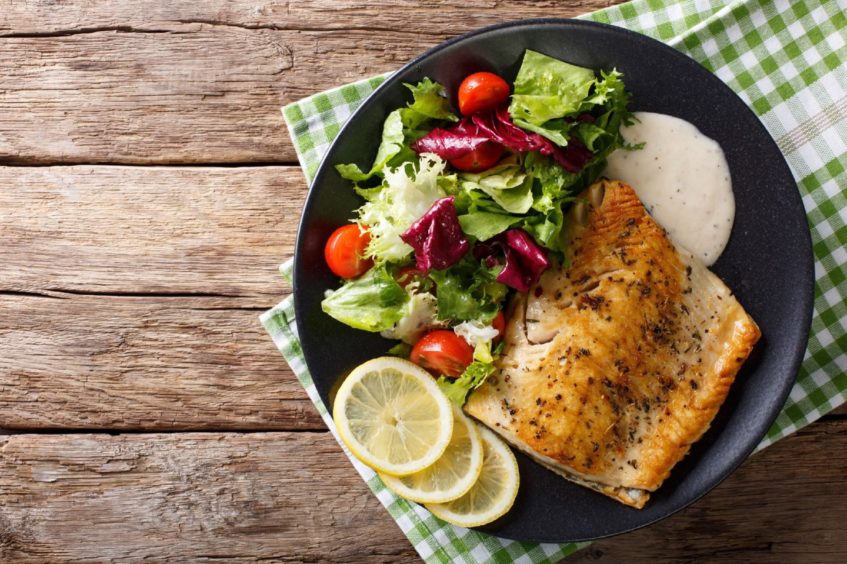 Ingredients
4 British trout fillets
2 tbsp oil
1 lemon (reserve zest and 2 tsp juice for the sauce)
1 tbsp ras al hanout (Moroccan spice mix)
Small pot of natural yogurt
1 garlic clove, crushed
1 sprig coriander, leaves finely chopped
Salt and pepper
Salad leaves and tomatoes to serve
Method
Place the trout fillets in a shallow dish flesh side up and pour over the oil, all but 2 tsp of the lemon juice, and evenly rub the ras al hanout on to each fillet. Leave to marinate for 5-10 minutes.
Meanwhile, in a small bowl mix together the yogurt, ¼ tsp lemon zest and the reserved 2 tsp of lemon juice, garlic and coriander.
Season with salt and pepper and set aside while you cook the fish.
Preheat the grill to medium hot. Lift out the trout fillets on to the grill rack and cook for 4-5 minutes per side.
Once cooked through, serve with the yogurt sauce and a crisp side salad.
Recipe courtesy of British Trout Association. 
---
Read more in this series…
Midweek Meal: How to make this scrumptious pasta carbonara with a rosy red salad
Healthy Midweek Meal: Spicy chicken chilli with feta and avocado