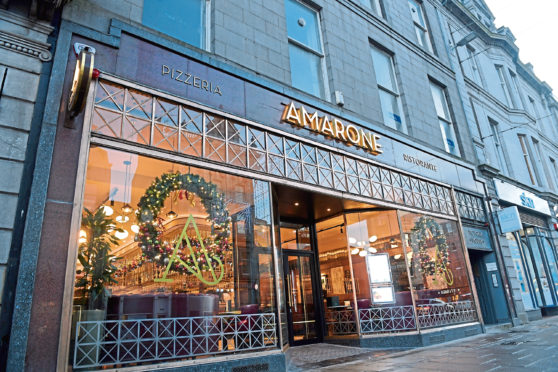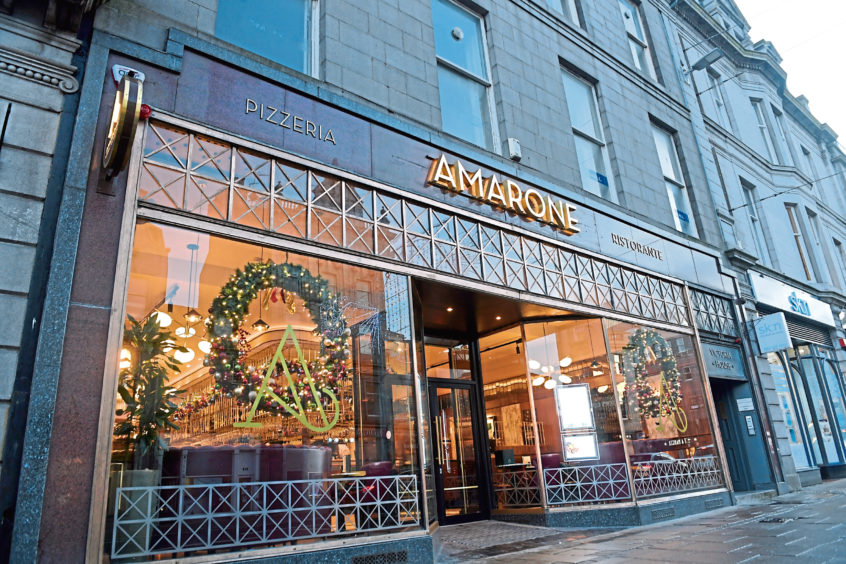 By the time you read this, Christmas will be a distant memory.
But as I write this review, all the buzz and excitement of the big day has still to come.
I'd swapped life in the sticks for a weekend in Aberdeen to catch up with friends and hit the shops.
Remembering how busy city centre restaurants can be, I'd pre-booked a table for lunch in Amarone, the Italian restaurant on Union Street, close to the recently revamped Music Hall.
Following a devastating fire in 2018 which tore through the premises and forced it to close, Amarone has also had a major makeover.
I was immediately impressed by its classy and sophisticated style.
Stepping out of the biting cold wind howling along Union Street into the restaurant was like stepping into a different, warmer and more exotic world.
It has been designed to have the atmosphere and look of a Milanese restaurant and it's certainly hit that target.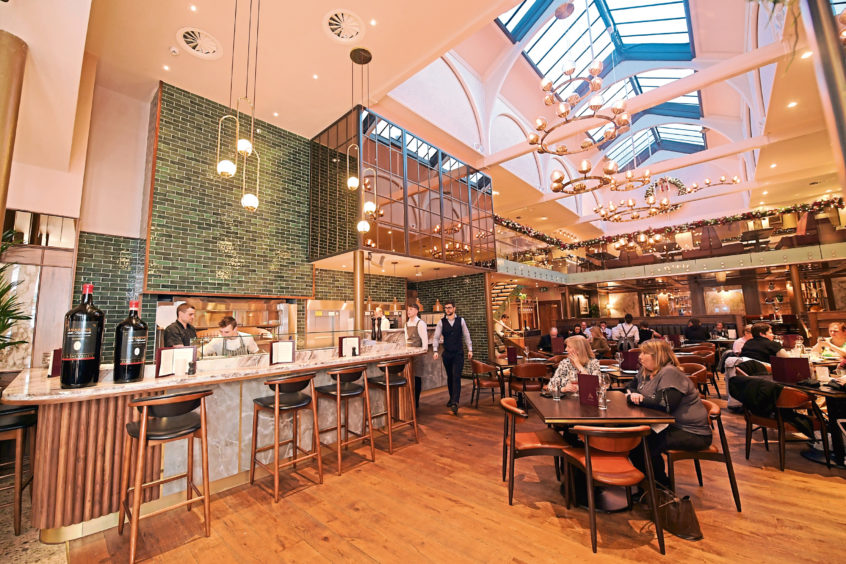 There's a stylish cocktail bar at its centre, lots of gleaming brasswork, dark walnut woods, cosy seating booths, sparkling lights and fantastic Italian posters on the wall.
The restaurant had its festive coat on and was dressed tastefully for the season – lush greenery, oversized baubles and twinkling fairy lights, but even without these it's an elegant space.
Nice background music and lively chatter coming from guests who ranged from couples to families and groups of ladies who lunch added to the buzz.
Having been warmly welcomed, we were shown to our table on the first floor, a glass-fronted mezzanine which allows you to watch proceedings below, should you run out of conversation.
Given how busy it was, we were glad we'd pre-booked and equally happy to eat from the lunch and early dinner menu, priced at that time at £15.95 for two courses; £18.95 for three.
We hummed and hawed over it and eventually I was the only one having a starter – insalata Cesare aka Caesar salad.
And what a good choice that was…
Served in a large, pretty bowl piled high with crisp Romaine lettuce leaves, crunchy croutons and salty anchovies, nicely slathered in a creamy, garlicky dressing and topped with generous slivers of pungent, freshly shaved Grana Padano cheese.
It was sublime; almost a meal in itself.
For mains, I plumped for penne pollo e pesto, aka penne pasta with chunks of roast chicken and nicely smoked crisp pancetta.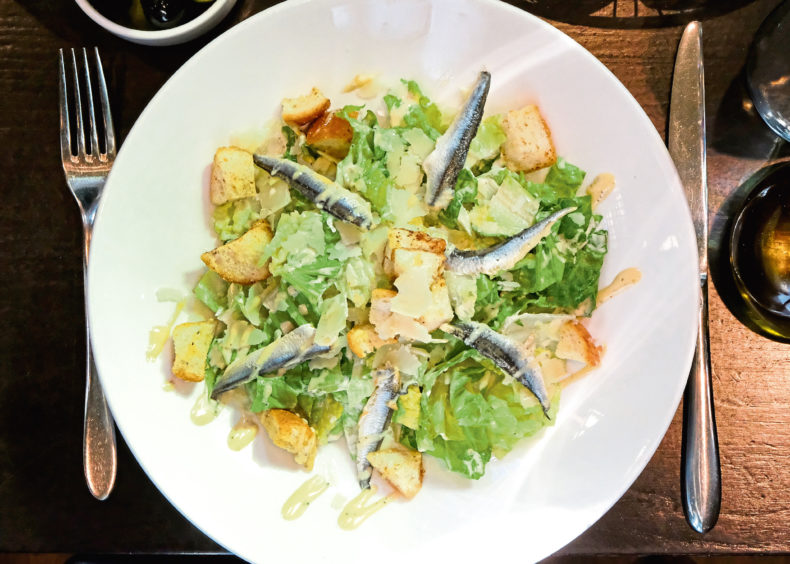 The light white wine and pesto cream sauce was rich and delicious, if a tad oily, but had it come with bread, I'd have happily used it to mop up the last of the sauce.
Chum number one chose linguine alla Siciliana, linguine pasta mixed with olive oil, garlic, sun blush tomato, black olives and pieces of fresh asparagus, which got the thumbs up from her.
Purely for research purposes I tried some and thought it a little bowl of sunshine on a cold day.
Chum two didn't fare quite as well.
Her main course was pan-fried fillet of sea bream, topped with an olive oil, garlic, sweet red pepper, tomato and fresh basil salsa with buttermilk mash.
It looked delicious, with a nice portion of mash topped with a decent-sized piece of fish with perfectly crisp skin.
However, one bite revealed barely warm mash, so the waitress apologised and immediately whipped it away.
We'd almost finished our main course by the time it was returned.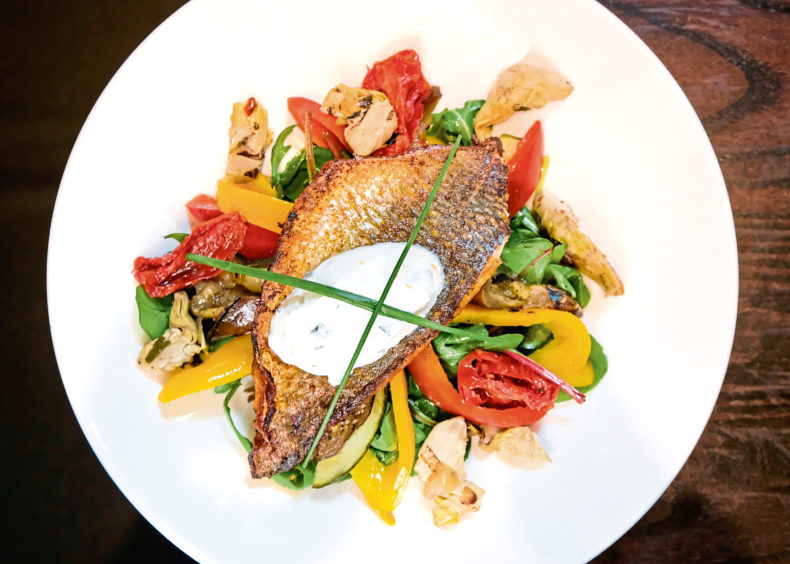 The plate was red hot, the fish skin now overly crisp but, strangely, the mash was still tepid.
Not one to make a fuss, she ate it and loved the flavours, but was, not surprisingly, a bit disappointed.
No such reaction to the desserts.
A white chocolate panna cotta with sugared almonds, raspberry coulis and an Amaretti biscuit for one; lemon and lime creme brulee and homemade vanilla shortbread for the other.
The rich, creamy panna cotta was beautifully presented in a gleaming big glass and was delicious, but I think for us it was the perfectly crisp topping and citrusy-zing of the creamy brulee, and melt-in-the-mouth shortbread, that made it our favourite.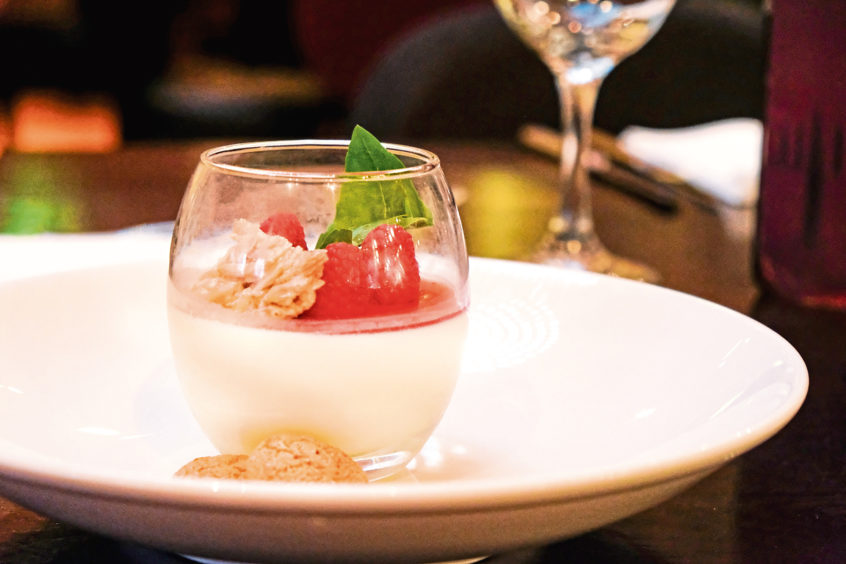 While there was a hiccup with one main course, it wouldn't stop us coming back to enjoy another slice of cosmopolitan Italy, especially on a chilly day.
The restaurant
Amarone
257 Union Street, Aberdeen AB11 6BR
t: 01224 590300
www.amaronerestaurant.co.uk
The bill
Two-course meal x 3 at £15.95 each, £47.85
175ml Pinot Grigio, £5.45
White wine and soda, £4.75
Soda water and lime, £1.95
Total: £60