Cleaning your house top to bottom and folding anything you can get your hands on – sound familiar?
As we begin to emerge from lockdown, many of us will have reorganised our homes to ease the boredom.
From decluttering cupboards to bringing some order to the dreaded junk drawer, you may well have discovered a new love for tidying up.
With some semblance of normality returning, will the shoes begin to pile up in the hallway alongside the laundry basket and recycling? For mum-of-four Rosie Baron, keeping things shipshape comes naturally.
You'd be forgiven for thinking that her house near Fyvie in Aberdeenshire might be a little chaotic, thanks to family life which includes seven ponies, five dogs and three cats.
The former primary school teacher – who is also a keen horse rider, and has competed in endurance competitions – admits that although her home may get messy from time to time, it takes just 30 minutes to make it neat as a pin.
So passionate is Rosie about keeping order, that she has made a career from passing her tips on to others. Teaching people how to declutter for good has seen Rosie's business, The Tidy Coo, busier than ever during lockdown.
She has been able to help people get organised virtually, with Skype consultations for those who are ready to make a change.
Here, Rosie explains why a tidy home can transform your life.
My husband works in oil and gas, so we have moved all over the world. I remember feeling so irritated that at every move there was stuff to throw away.
I needed to be ready to move at a moment's notice, which made it even more difficult.
The usual way of looking at things when it comes to a big tidy is what are you going to get rid of?
That's when I came across the Marie Kondo method; she focuses on what you want to keep.
I was hooked and I started training to help others two years ago.
I had to go and work in people's houses and take them through the method. Then there was an online test, which was quite tricky, quite a lot of people actually fail it.
I think I have the best job in the world, although I didn't plan it this way. My degree is in genetics and I went on to become a primary school teacher. Then I had my first daughter and decided that I wanted to stay at home.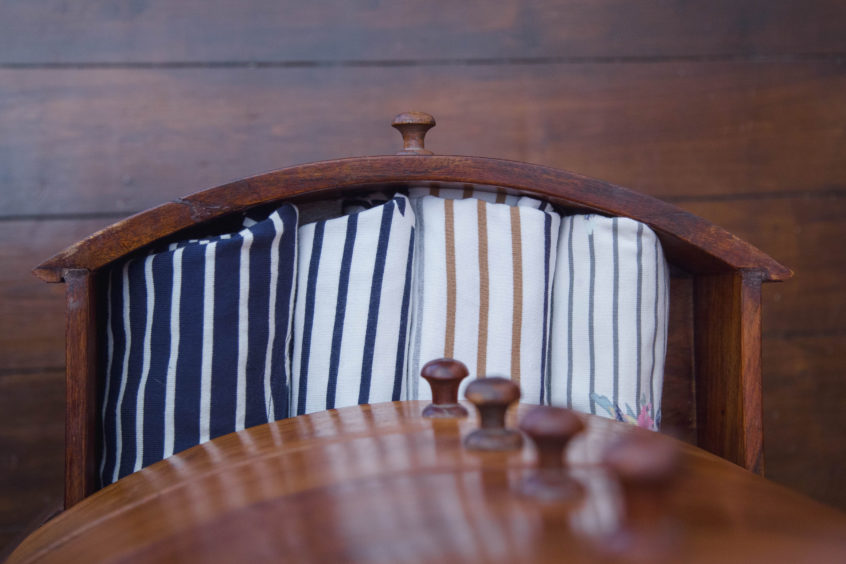 I have four kids now and I'm a home educator.
My clients are incredibly varied. There are some people I work with who have hoarding tendencies, whereas others have these beautiful, immaculate homes. I have seen it all.
I feel incredibly honoured that people allow me into their houses.
It can take quite a lot of contact with the person before we even set up a meeting though. I never push clients, because you can't do this until you are ready.
It's not about having a perfect house, it's about making it work for you. The house should be running itself by the end of the process.
My eldest two children are both autistic, so there is a lot of balancing in my life. It's all about being organised. Just little things, like knowing where my car keys are.
It keeps me relaxed because I'm not wasting time looking for things.
I want people to save money in the long run as well. If you know where everything is, it helps an awful lot.
Say you own 20 pairs of black leggings. If you've got them all together and categorise them, you won't be buying duplicates.
If you sell stuff you know you don't use, it changes your relationship with things going forward and can lead to fewer impulse buys.
I am not a qualified therapist, but people talk to me a lot.
My own house is rarely tidy, but it is easy to tidy when needed. Everything has a place and can be tidied away within 30 minutes.
I can't be nagging my kids all the time, they need freedom to make a mess.
My house doesn't even get tidied every day. But my husband is certainly tidier for living with me.
If you don't really want to sort your house out, the method won't work; you have to be committed. I can't Mary Poppins your house for you.
These TV shows where a team comes in and strips a hoarder's house. Well, that is actually really damaging.
It has to be someone who wants to do it.
If you want your house to be super tidy but you aren't ready, do an audit of all your belongings and take it from there.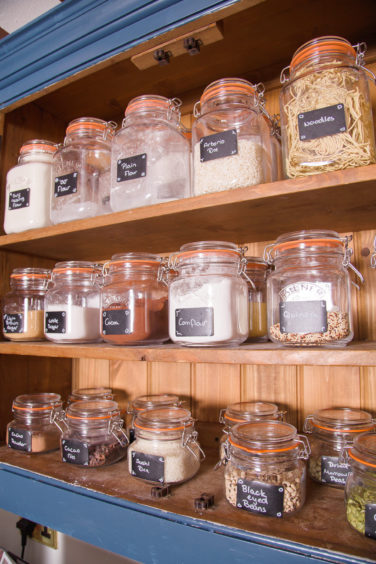 Doing a job like this, I think it's important to really like people. You're getting very involved with their lives through their personal possessions.
You can't be a bossy madam and tell people that what they are doing is wrong. You have to want to help people, and also be really kind.
When I visit my friends, they tell me that I must think their house is dreadful.
I don't at all though and that's because I never judge.