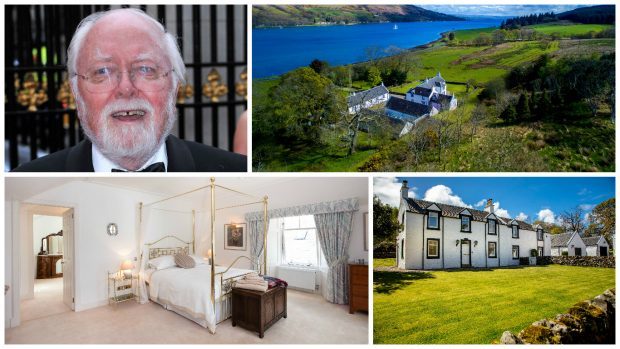 The "charming" holiday home of the late Oscar-winning director Lord Attenborough has been put on the market for less than £600,000.
Rhubodach is a whitewashed farmhouse and cottage set in 56 acres of land on the north-east coast of Bute, an island off the west coast of Scotland.
It was bought by much-loved Lord Richard Attenborough and his wife, Sheila, in the 1980s to be used as a restful bolthole away from their busy working lives.
They fell in love with Bute and, following his death in 2014, one-third of the film star's ashes were scattered on the island.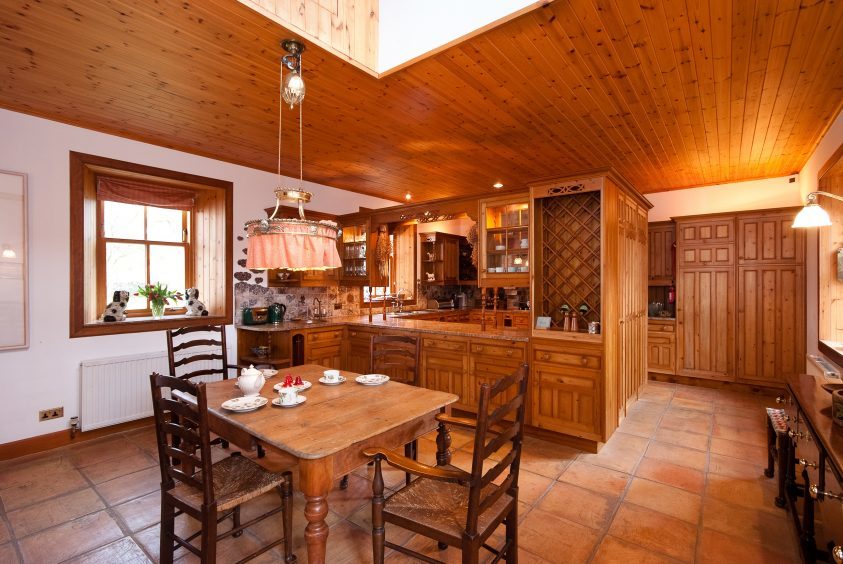 The properties in the estate are all set within a traditional courtyard and include a three-bedroom farmhouse and two-bedroom keeper's cottage.
There are also two detached stone barns, two greenhouses and a former stable currently used as a hen house.
The gardens around the courtyard are mostly laid to lawn and there are a further 56 acres of fields and meadows which have been used for grazing in recent years.
Rhubodach has now been put up for sale with Savills following the death of Lady Attenborough last year.
It has a guide price of "in excess of £595,000", which is around the same as a three-bedroom terrace home in Tooting, south-west London.
Michael Attenborough, the son of the late Lord and Lady Attenborough, said: "Rhubodach was quite simply home to my Mum and Dad.
"Its breathtaking beauty and astonishing calm brought them back to Bute as often as possible.
"I am absolutely certain that, had ill health not prevented them, they would have retired there, such was their love for this unique, magical place."
The Isle of Bute is in the Firth of Clyde and connected to the mainland by two ferry routes.
Lord and Lady Attenborough had previously owned a further 1,700-acres of land on the island but sold it in 2011.
They kept the farmhouse which has a large reception hall and an elegant dining room which overlooks the breathtaking views of the Kyles of Bute.
The home was previously used as a holiday let and was last year marketed with another agent for £680,000. It is now for sale with Savills for £595,000.
Andrew Perratt, head of Savills residential in Scotland, added: "It is a privilege to be marketing a property so close to the heart of one of the most distinguished figures in British cinema, and what a charming property it is too, with all the advantages of idyllic island living, yet just a few minutes from the mainland."