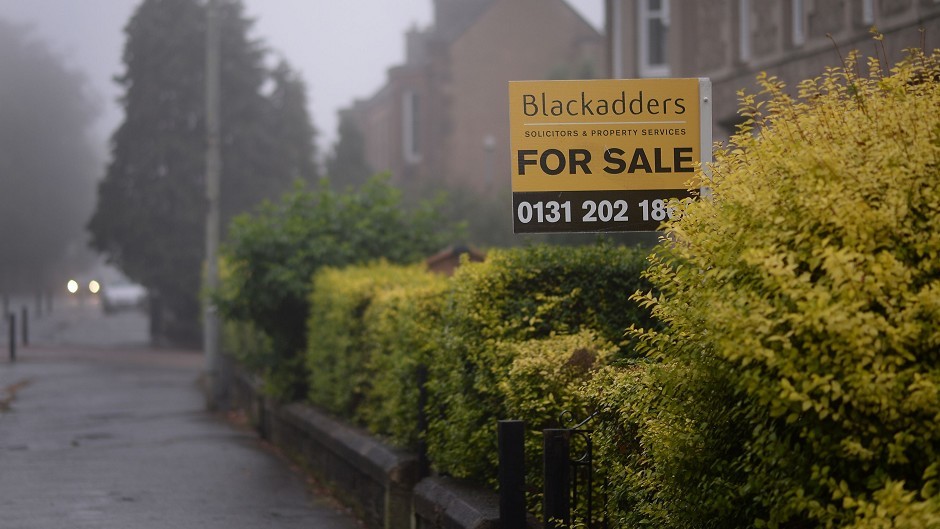 Aberdeen property experts have encouraged would-be buyers to "strike now" in claiming the city's housing market is the most lucrative it has been for 25 years.
Head of residential property at Ledingham Chalmers, Mike Cunningham, believes prices have "bottomed out", in advance of an expected rebound in the coming years.
And his confidence has been backed up by research carried out by property firm Aberdein Considine, which concluded Aberdeen is enjoying its best buyer's market since 1998.
The company believes that, following the North Sea oil and gas downturn, investors and buyers across the UK now consider the Granite City and the wider north-east as one of the best places in the country in which to invest.
And Mr Cunningham, who has specialised in the city's property market for 25 years, said he has "never seen a better time to buy".
He added: "There is a large stock, plenty of choice and excellent deals to be had. I expect to see slow and steady growth in the coming years,
"Back at peak times, at the height of the oil industry, there were large levels of competition and it was really difficult to buy.
"If the local economy continues to head in the right direction, the property market will increase on the back of that, so my message is 'strike now'."
Robert Fraser, a senior property partner at Aberdein Considine, confirmed there had been a decline in average sale prices throughout the north-east since the price of North Sea oil plummeted in 2014.
But, with a new skills shortage in the industry, he believes there wil be an arrival of a fresh influx of workers, similar to events in the 1980s and 1990s, which resulted in average property prices in the city almost doubling.
Mr Fraser said: "Since the oil crash, when the Brent Crude benchmark dropped to under $30, we have seen a gradual decline in average sale prices in Aberdeen and Aberdeenshire.
"So far this year, the average sale price in Aberdeen alone is £179,485, down around 15% on the 2014 peak.
"However, with oil now sitting about $80 again, savvy buyers and investors are returning to the market in Aberdeen."
During the market peak, there were around 3,000 properties available at any one time, but that number now sits at about 6,000.
There is a particular oversupply of city centre flats, according to the Aberdein Considine research.
Mr Fraser added: "These conditions are rare in the north-east – I haven't seen a market like it since 1998 after the last real oil dip.
"If history repeats itself, people buying at the moment are likely to see a substantial return on investment over the next five to 10 years."
A spokesman for estate agents Savills agreed that the buyer's market in Aberdeen is at a strong point, but warned the market in general remains "fragile".
He said that although house prices in more affluent areas of Aberdeen, such as Bieldside, Cults and Milltimber have recovered, those hoping to sell remote houses in poor condition in Aberdeenshire are still facing challenges.
He added that the city must focus on diversifying its economy to avoid further "boom bust" markets.
The spokesman said: "I agree with the findings from Aberdein Considine and Ledingham Chalmers about Aberdeen being a buyer's market, I welcome their expectations on future employment growth.
"But to avoid another boom bust scenario in this oil and gas dependent local economy, the last thing the local housing market needs is a doubling in average prices.
"Aberdeen will benefit in the long-term by having a more diverse economy, rather than being too reliant on oil and gas.
"Dallas, Texas is an example which has become a more diversified economy, in fields such as financial and professional services alongside defence and technology, rather than purely oil and gas.
"A number of major projects provide hope for both the local Aberdeen economy and the housing market.
"These include the Aberdeen Western Peripheral Route, which will benefit surrounding villages and settlements."