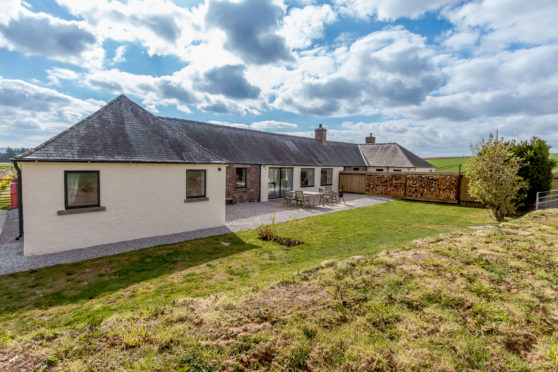 It is hard to believe that Cauldcots Cottage once stood as two derelict farm buildings, one of which had not been inhabited since the fifties.
The stunning four- bedroom family home can be found in the charming village of Fettercairn, and offers stylish accommodation in an idyllic location.
The transformation has been driven by the Sly family, who used a range of specialists to make their vision a reality.
Ed, who is a civil engineer for renewable energy, and Susie, who is a researcher, fell in love with Cauldcots three years ago.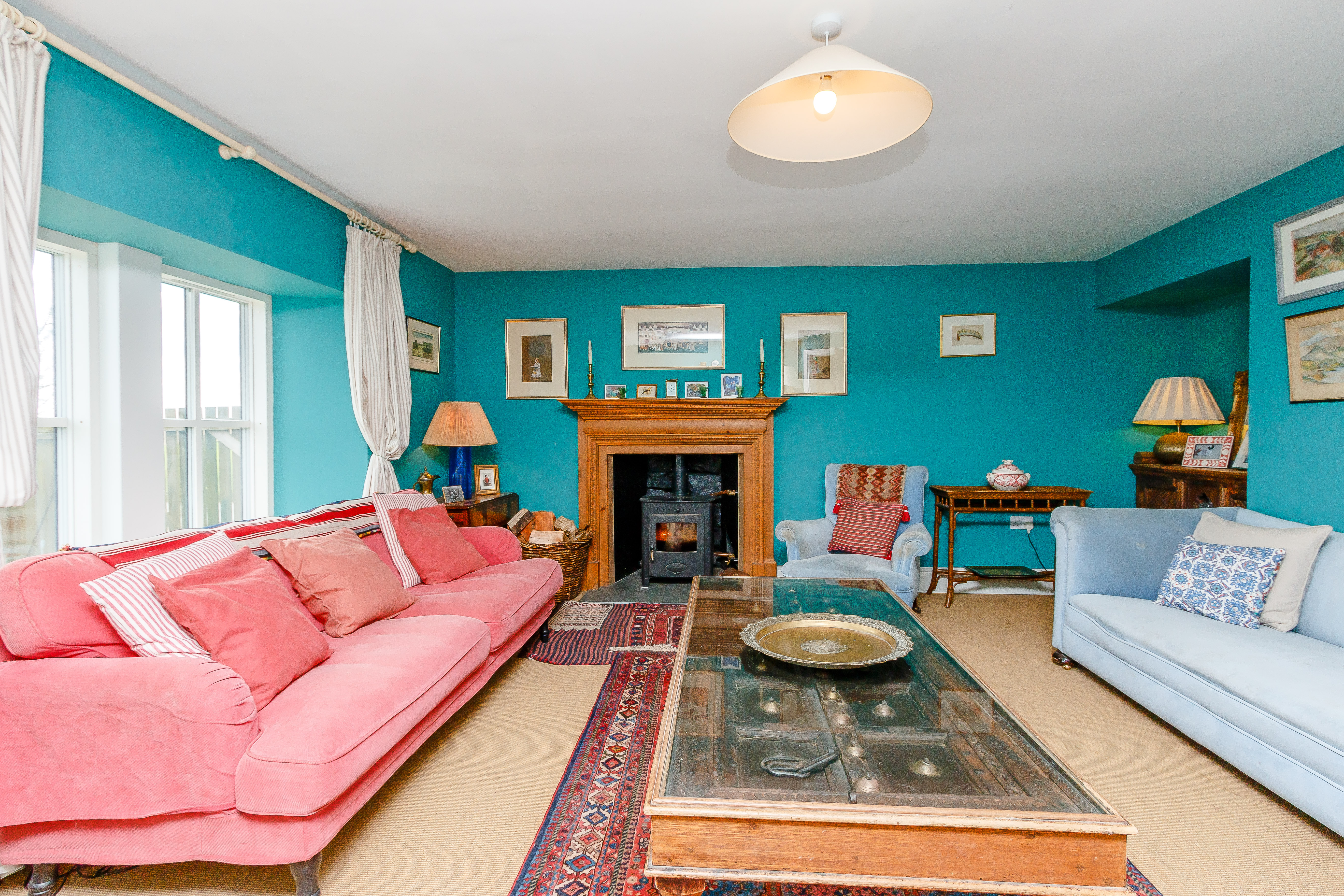 They saw past its sorry state and believe it has been the perfect home for their three children.
Six-year-old Monty, Clara, four, and Billy, who is two, have enjoyed exploring the surrounding countryside, and the family will be sorry to leave Cauldcots behind.
Ed's work regularly takes him away from home to the central belt, and the couple have made the difficult decision to move closer to Glasgow.
"Were it not for work, this would be our forever home," said Susie.
"We remind ourselves that home is where our family is but, at the same time, we are very sad to leave.
"Cauldcots is by far the biggest project we've ever embarked upon and it has certainly had its challenges.
"It was originally two farm cottages on Fasque estate, and one cottage had not been lived in for decades.
"The other cottage had been inhabited but it was in poor condition and needed gutted completely.
"We lived on-site for the majority of renovations, and I can remember when I was pregnant with Billy and we had no flooring down.
"It was a crazy time, the renovations were completed one room at a time, so we've lived all over the house.
"It has paid off, though, we always had this vision of open plan space and I think we've stayed true to that."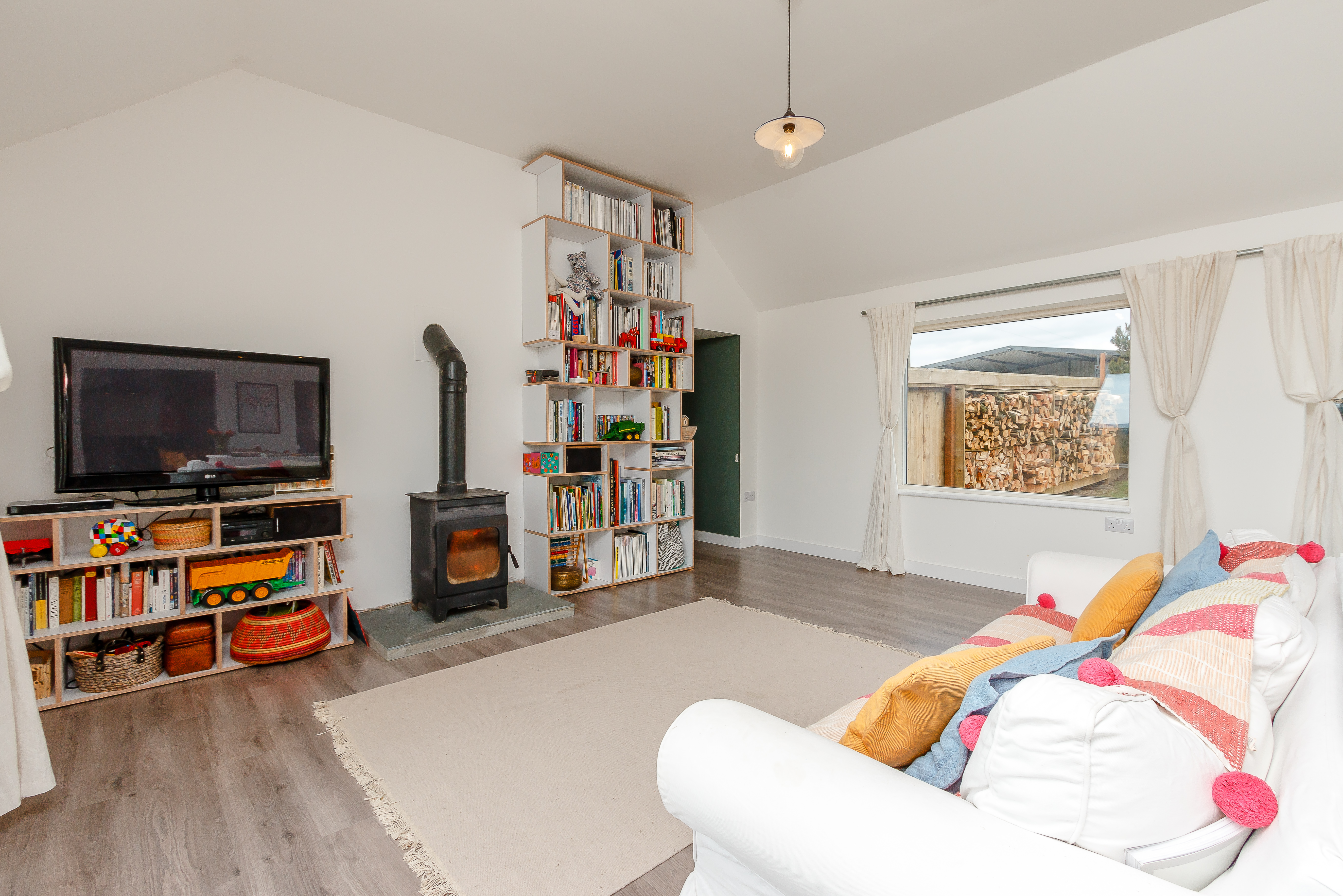 Susie and Ed have spent most of their time in the family area, an incredibly bright space thanks to dual aspect windows and sliding French doors.
Open plan as desired, the current layout includes a living space and separate dining area.
Wooden flooring brings a traditional look, as does a wood-burning stove, while trendy light fittings add a fashionable twist.
Decoration has been kept neutral, and the fresh white walls are in keeping with the airy feel.
But as is the beauty of flexible living, you could easily make your own mark by adding colour or creating a more formal dining area.
There is a further sitting room, which has a snug and cosy feel despite its generous size, and it comes complete with large windows, fireplace, and brightly-coloured walls.
The kitchen can be found just off the family area, and offers a range cooker and plenty of storage.
With views across open countryside, this is a tranquil space, and will be a refuge for those who love cooking.
"Cauldcots has always felt bright and cheerful, and it was really important to us that we made the garden really accessible," said Susie.
"I love how much light floods into the family area in particular, and I have really enjoyed all the little interior touches.
"I'm quite creative, and I found choosing colours so much fun.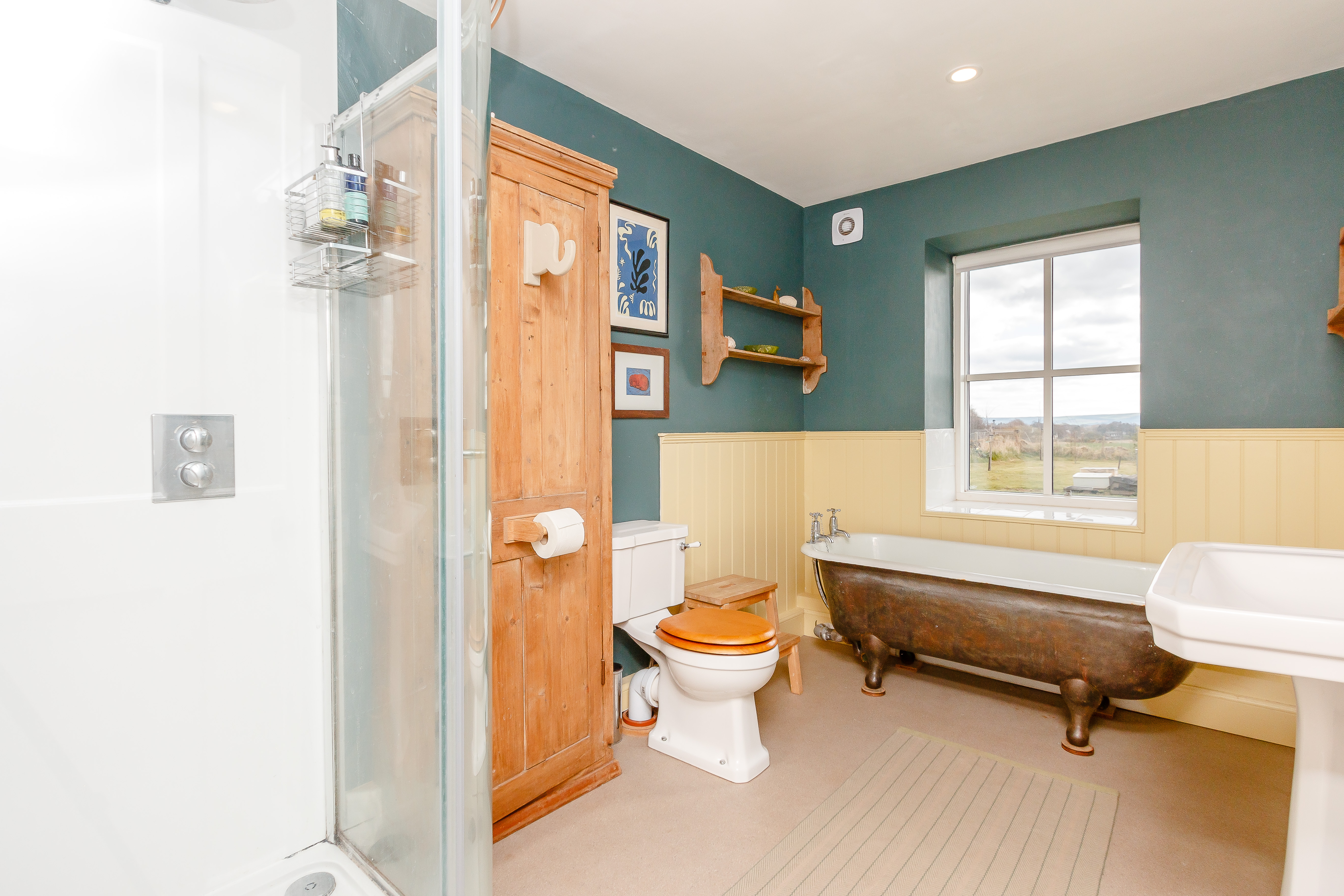 "The fact that the cottage is all on one level was a deliberate decision, it has come in pretty handy with three small children running about.
"We spend most of our time in the family room, and when you see the light on the hills, it's pretty magical."
All four bedrooms are of a good size, and the layout means one bedroom in particular would be ideal for guests, with the remaining three rooms found to one side of the property.
There are two well fitted bathrooms, with walk in shower enclosures and free standing baths. There is an expansive and enclosed garden which will be ideal for little ones, and a choice of al fresco dining areas.
"We've loved living here because we always wanted to live rurally, and we were impressed with the village from the start," said Susie.
"I've always felt like we have the perfect mix here – you can get to St Cyrus beach in 15 minutes or you can head to the Cairngorms.
"The children cycle to school on their bikes, and we always know they're safe when they're playing in the garden."
There is a range of amenities available, from the primary school to the village shop and cafe.
The history of the local distillery can be traced back to 1824, and you'll never be stuck for something to do with an abundance of beautiful walks on your doorstep.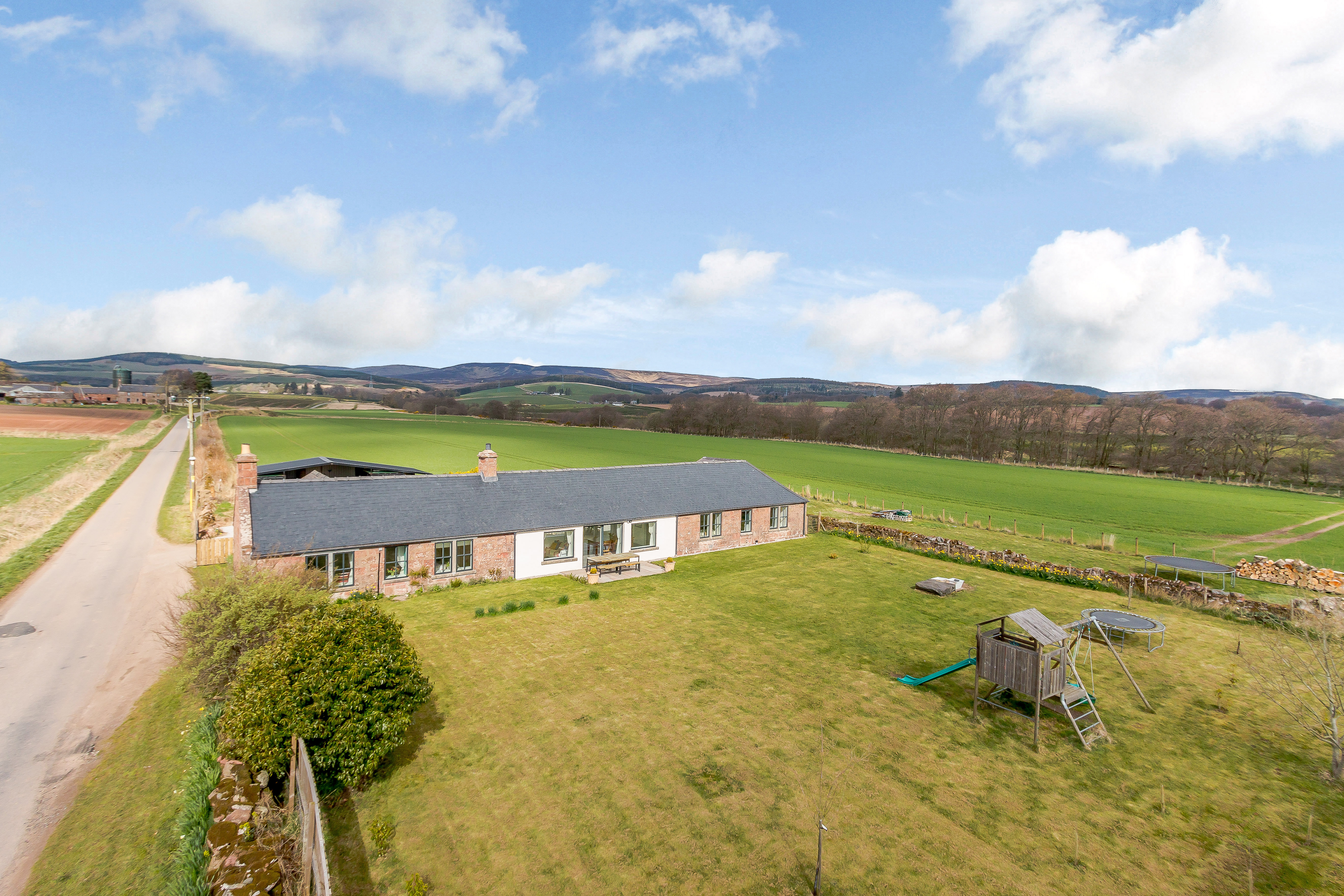 "Leaving Aberdeenshire has been a very difficult decision, and we'll certainly be trying to live rurally again," said Susie.
"All the hard work was worth it, and I'm so glad we realised the potential in the first place."
Offers should be made of more than £300,000.
Contact Strutt and Parker on 01738 657185.