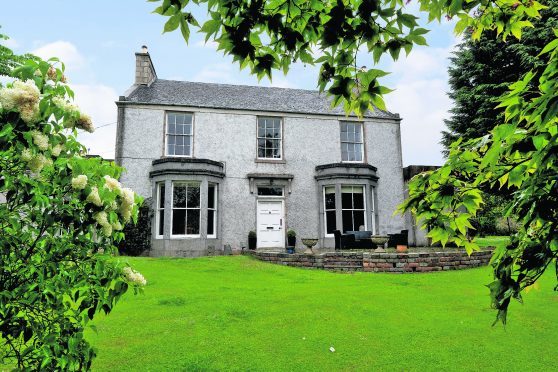 Jane Nicoll fell in love with Cromletbank house in Oldmeldrum, Inverurie, pretty much immediately.
The house was built in the 1820s, and is the family home of Richard, 41, Jane, 45, and their daughters Charlotte, 10 and Rachel, 7.
They have lived there for four and a half years and bought the house when it was in quite a bad condition. The family have done a lot of work on Cromletbank, which is priced over £672,000, and have brought it back to life as a family home.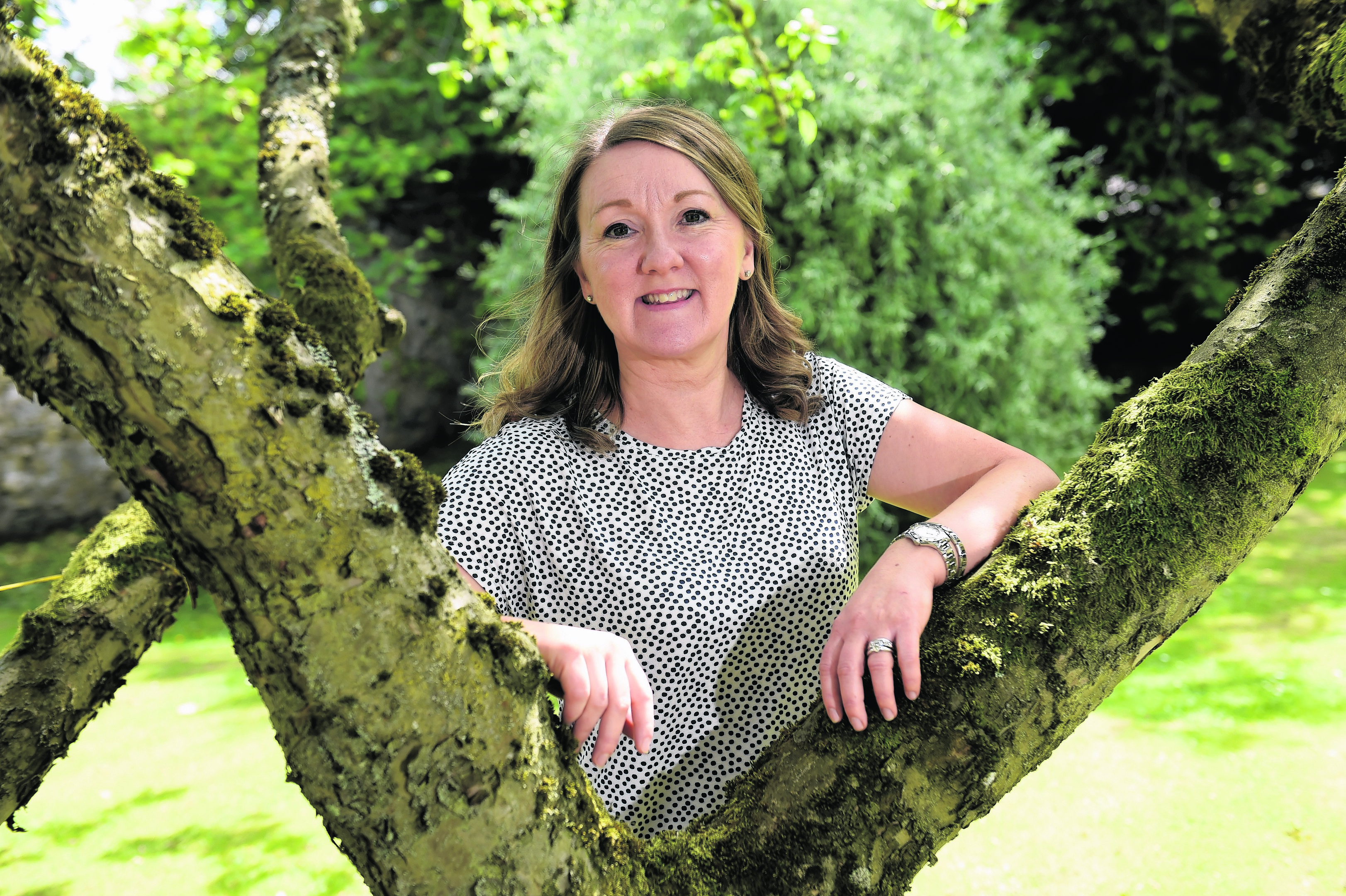 A category C listed building, the five bedroom house is spread over three floors and has a large garden which the girls love to play in with their friends. They even have a treehouse to enjoy and plenty of mature shrubs to play hide-and-seek behind.
The kitchen was fitted by Drumoak, as was the utility room. It is a large and light room with modern units and appliances. The kitchen flows around the corner into an open plan dining area where there is plenty of room to fit in everyone. For more formal dining, such as Christmas, there is the dining room, where the family like to put their tree.
Jane said: "It is a great entertaining house. The dining room is where our Christmas tree goes up at Christmas time and we do a lot of entertaining in the dining room. It is just off the kitchen."
The whole house is spacious, with two reception rooms overlooking the front garden from the feature bay windows. Plenty of period features are scattered through the building, including a fireplace in the lounge, another in the separate dining room and cornicing throughout.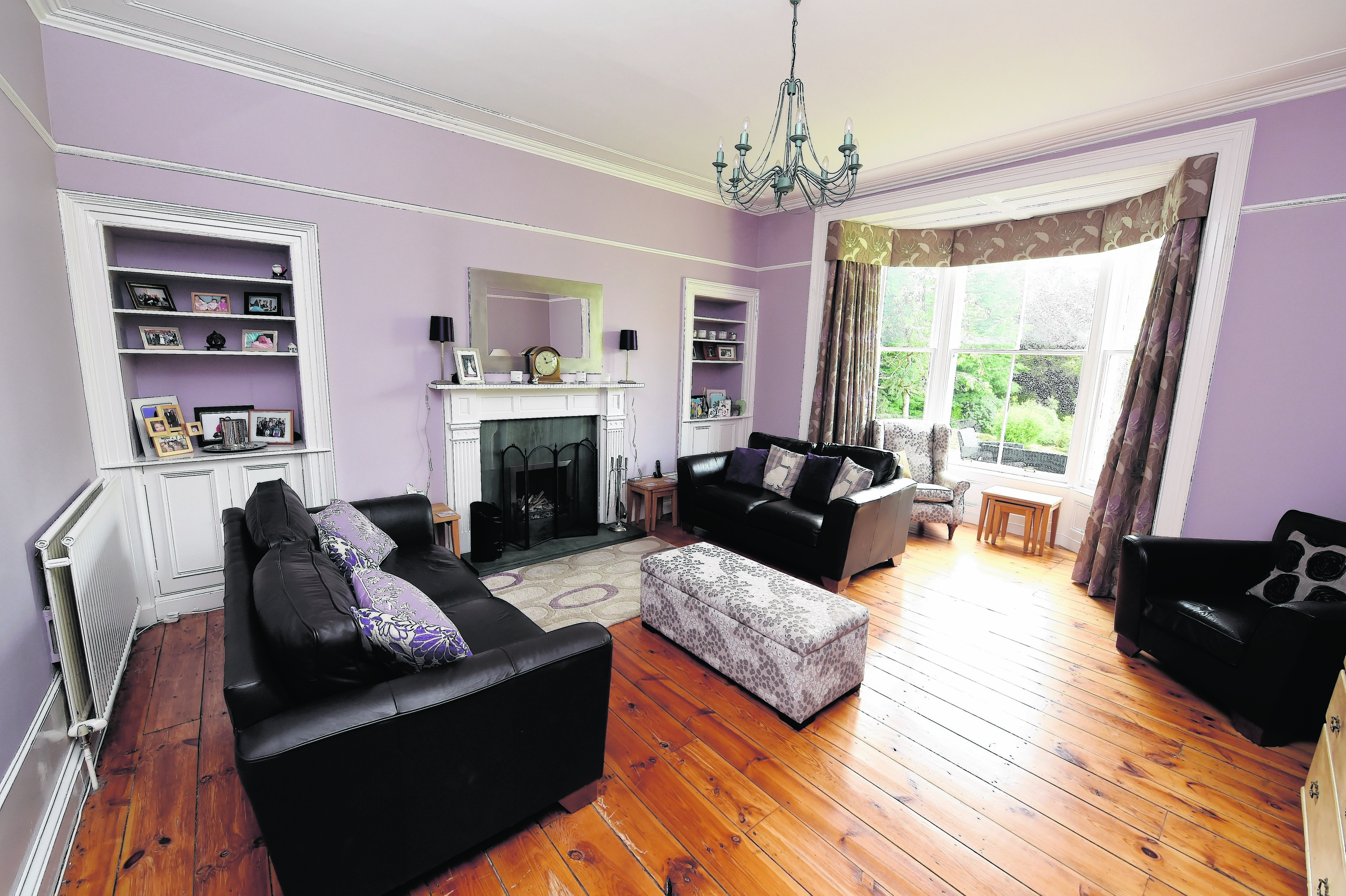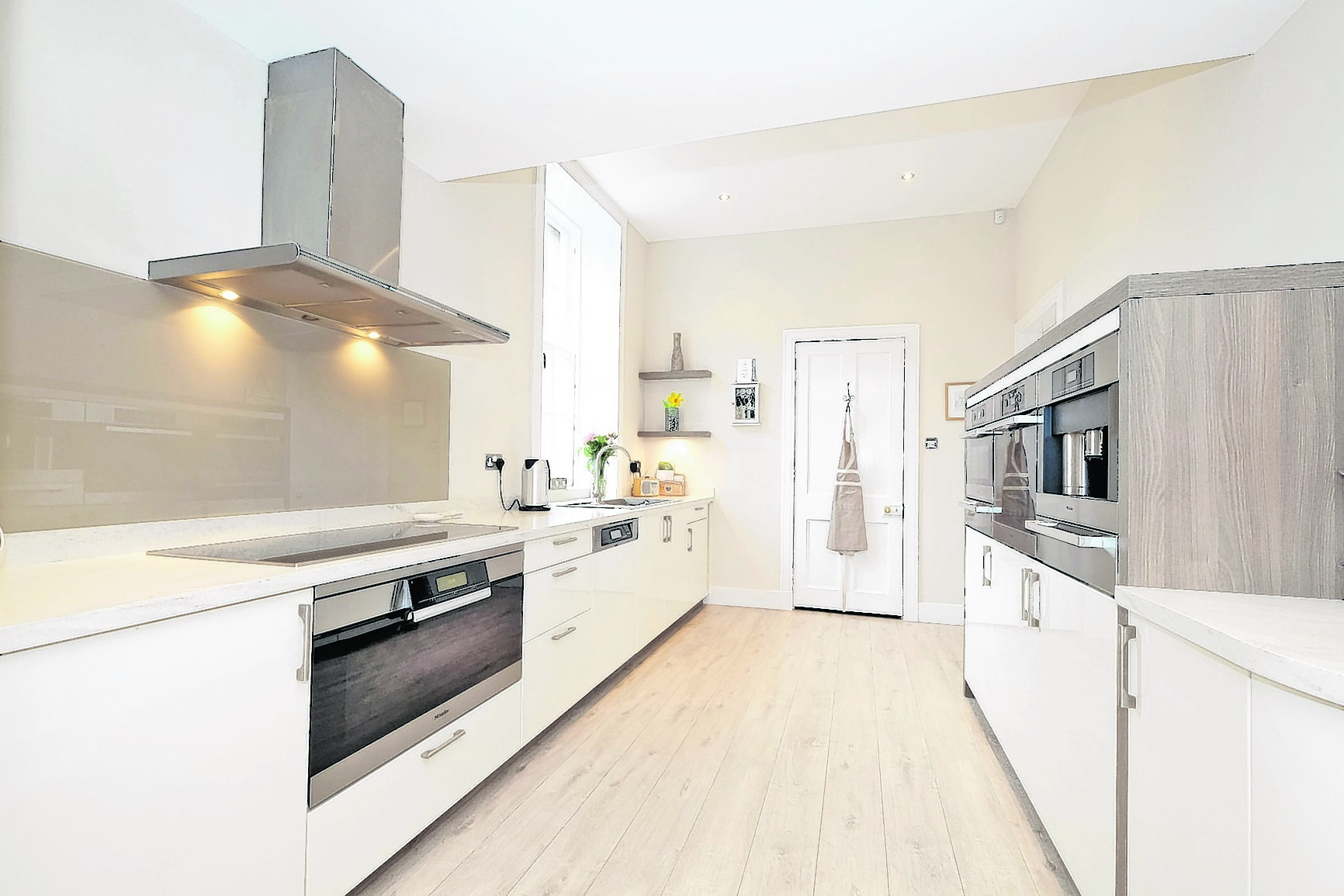 Jane said: "It is a lovely open fire which we use a lot in the winter but obviously the heating has to be switched off because it gets so hot.
"I just like it for the atmosphere. If it's a dark, cold night outside there is nothing better than putting on a nice coal fire – it brightens up the room."
The girls have got their own playroom at the side of the house, at the opposite side of the kitchen, which could also be used as a study or home office.
An ornate staircase leads to the five bedrooms upstairs and the family bathroom which has a three piece suit. The master bedroom overlooks the front and has custom built wardrobes by Drumoak Kitchens and an en-suite bathroom with a bath and separate double shower enclosure.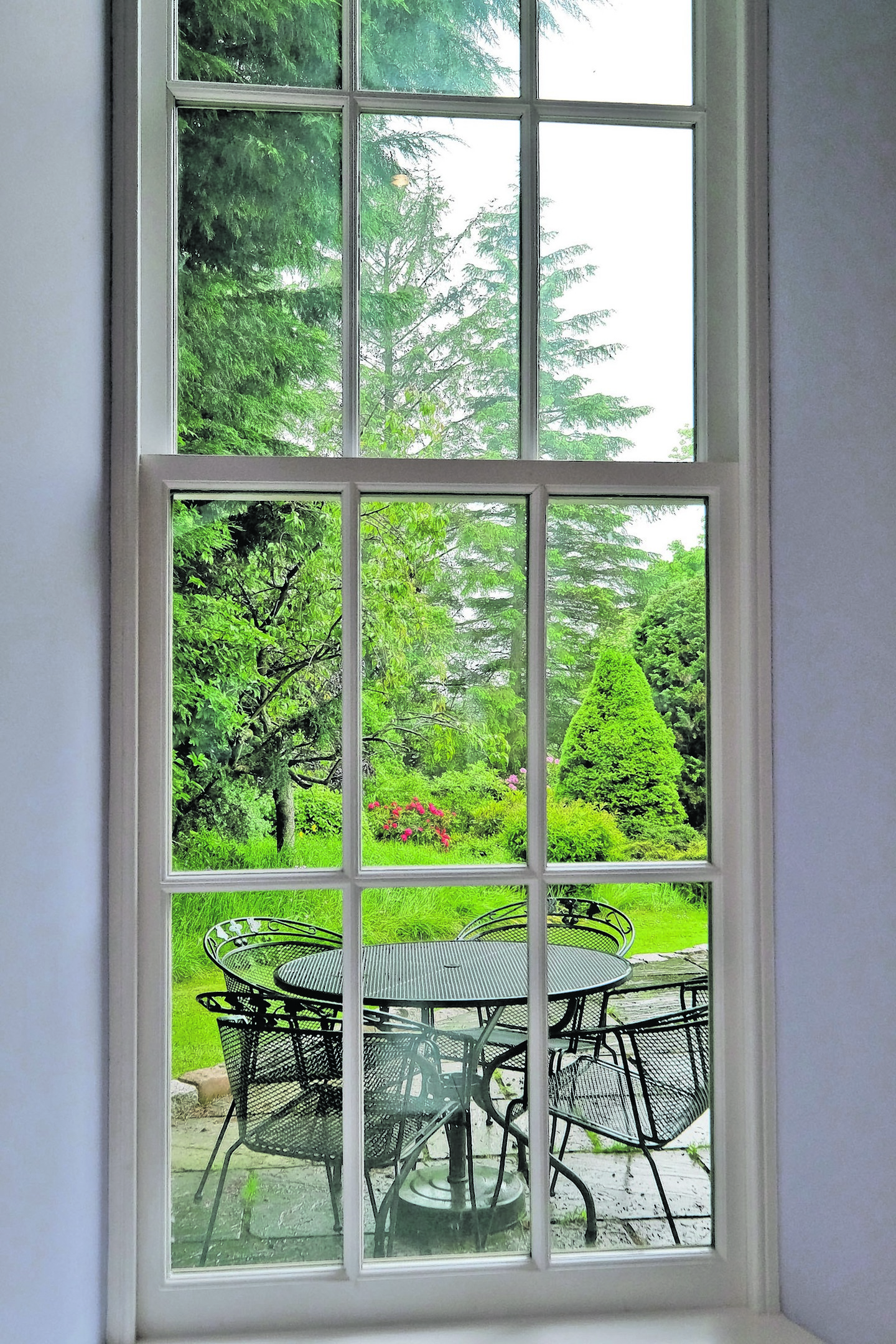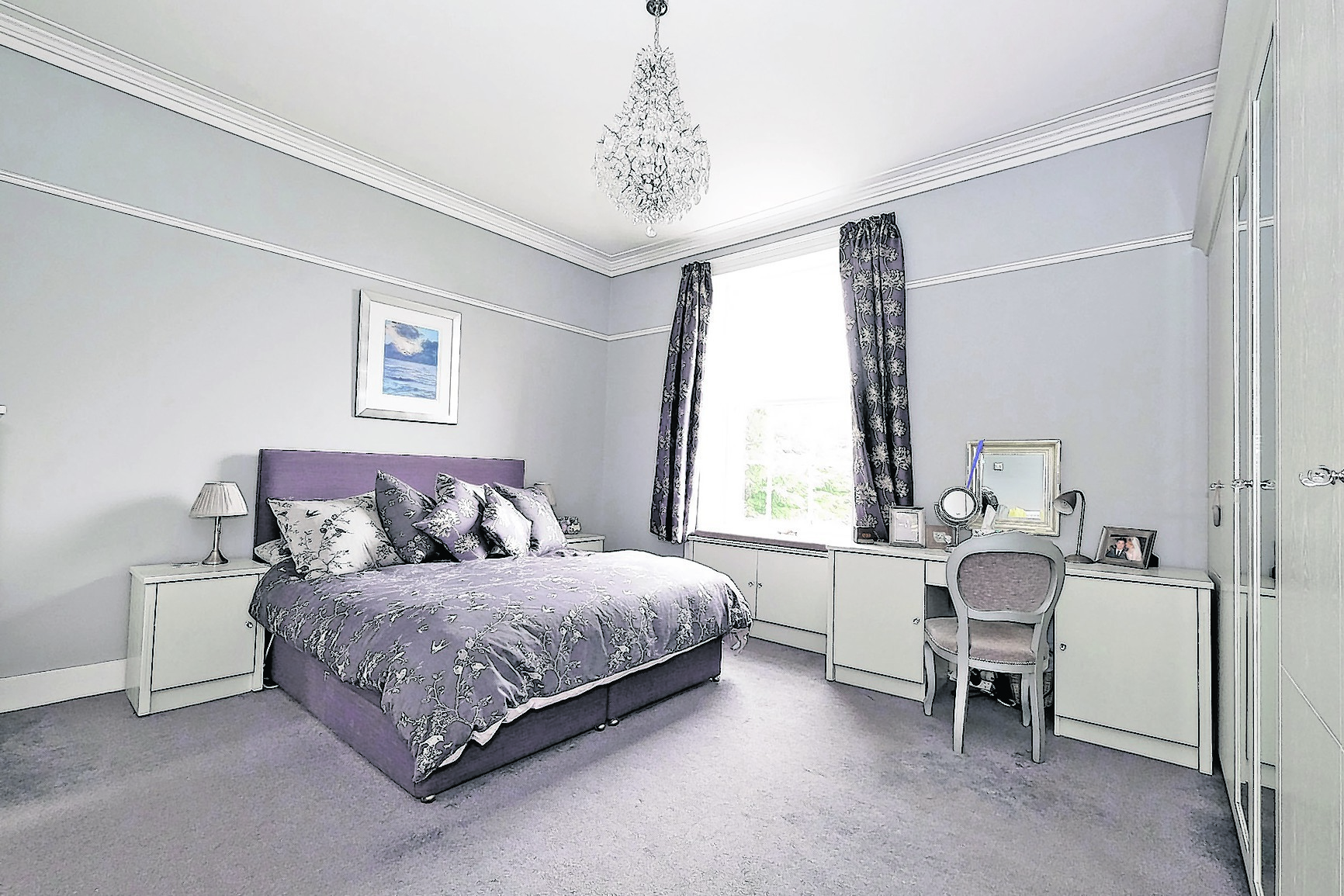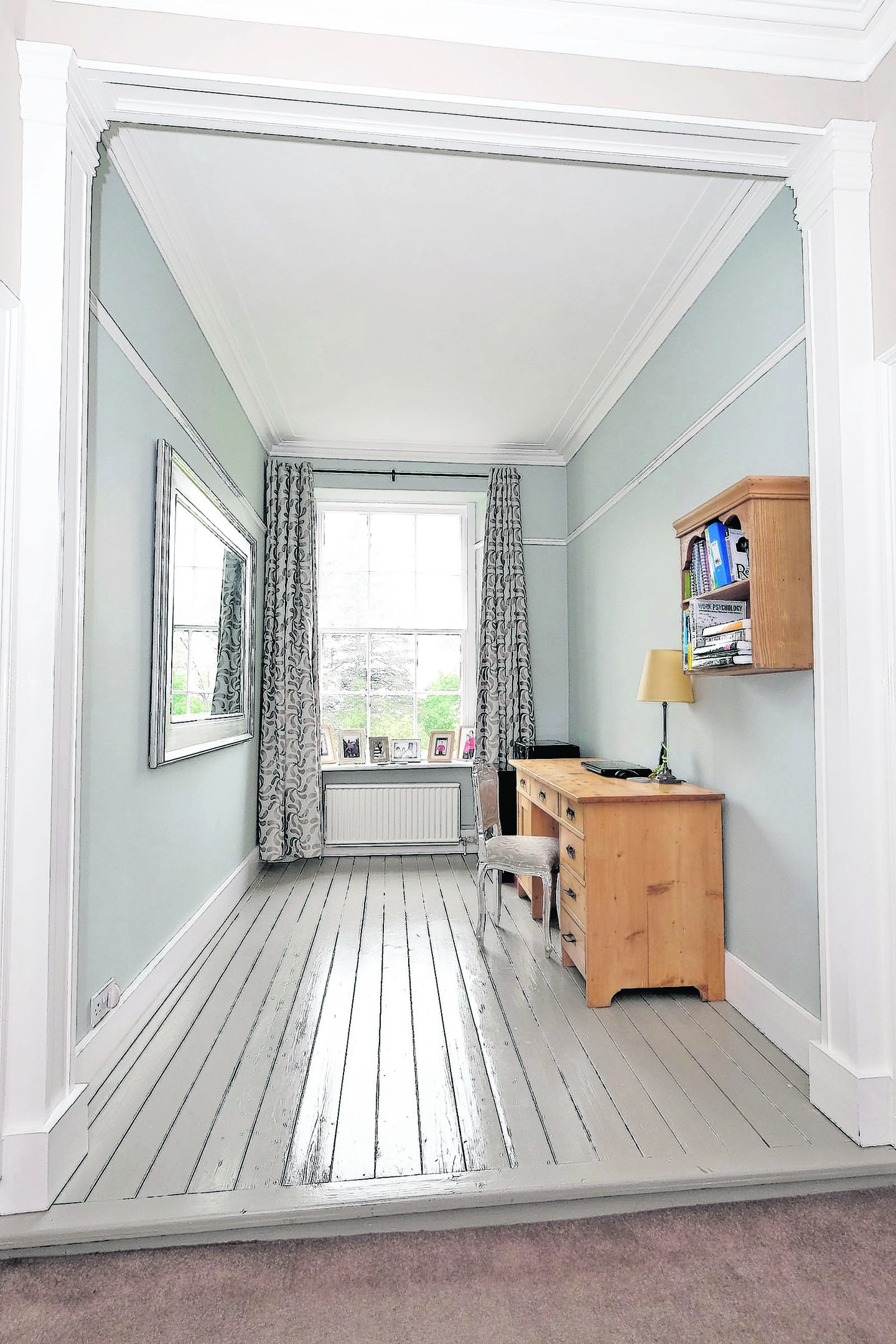 Two double bedrooms are on the same floor as the master suite, and they both have built-in storage, while the final two bedrooms are on the third floor.
"Charlotte had a sleepover recently so the girls all just moved up to the top floor and had a great time up there to themselves," said Jane.
"It's excellent when we have grandparents visiting."
Outside, there is about an acre of land and the house is set in a mature garden. A lot of it is laid to lawn with mature shrubbery and Richard has a sit-on mower, which keeps him busy at the weekends.
"We like the size of it," said Jane.
"It is completely private and there is not really anybody overlooking you. Yet we are about a two-minute walk from the village centre.
"There is a fantastic butcher, there's a lovely florist, a little mini supermarket, a post office, hairdressers and a lot of little bits and pieces."
Jane grew up in Inverurie and her parents still live there, so she is familiar with the local area. Both children attend Meldrum Primary, which is within a walkable distance from the house.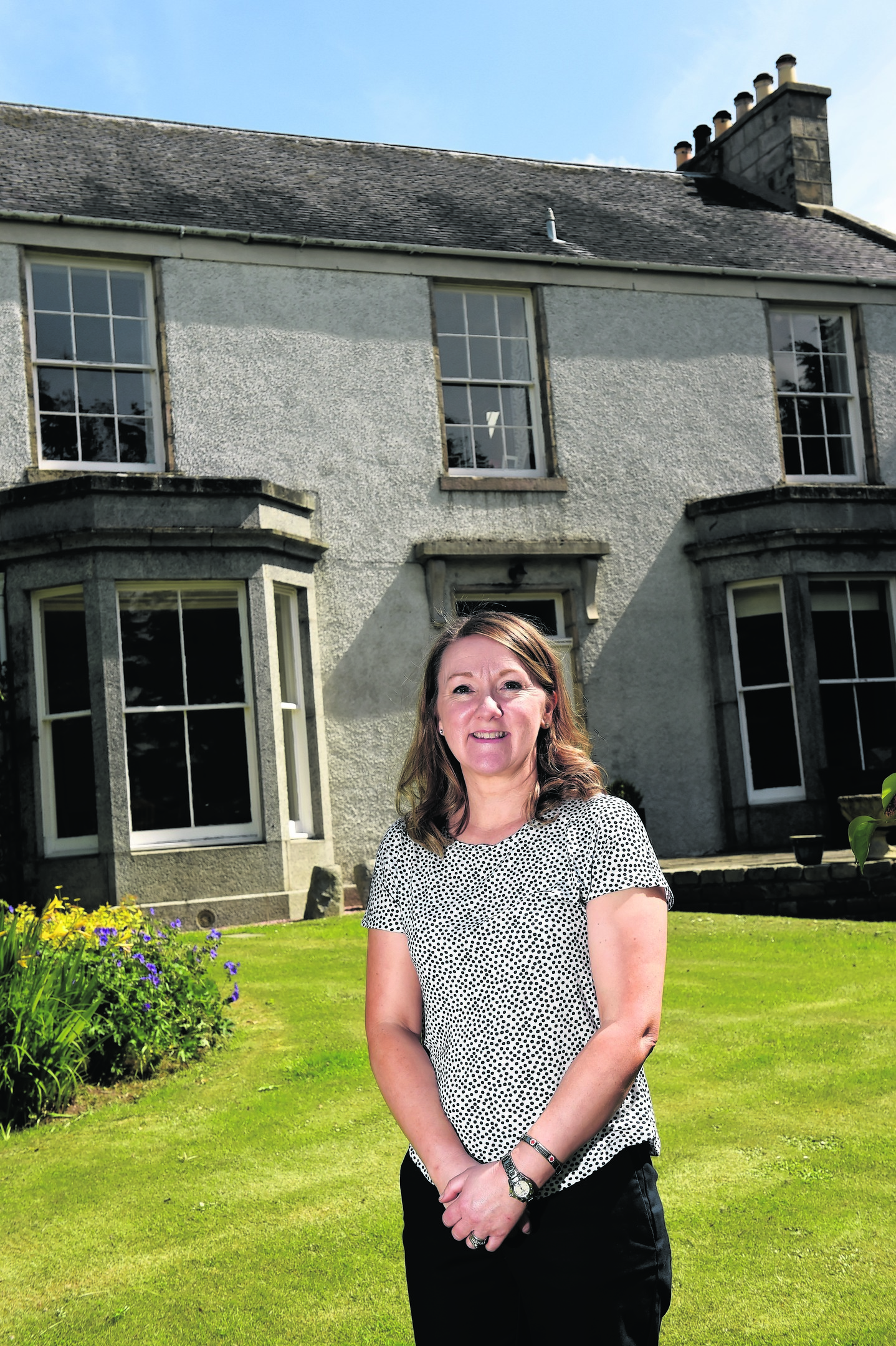 Jane said: "I think we just felt that it would be really nice to get the kids into a local primary school and have the advantages of living in the country while actually being in a little village."
The family are moving to London, to follow Richard's work. The couple are hoping to live somewhere just outside of London, where they can still have a similar countryside lifestyle.
Jane said: "I would like the same, in a similar sort of village. Richard is happy to commute about an hour. I would like to think we could get quite far out with that.
"We would love a period property such as Cromletbank, but will struggle to find granite down south."
Contact Peterkins on 01467 672800.