Nothing prepared British motorists for the first time they saw a Mini.
It was a car so radically different to anything else which had come before it that the public were truly baffled.
Its tiny 10-inch wheels looked like they'd been stolen from a go-cart, while its miniature stature barely reached the waist of a standard adult.
The world had never seen a car quite like it.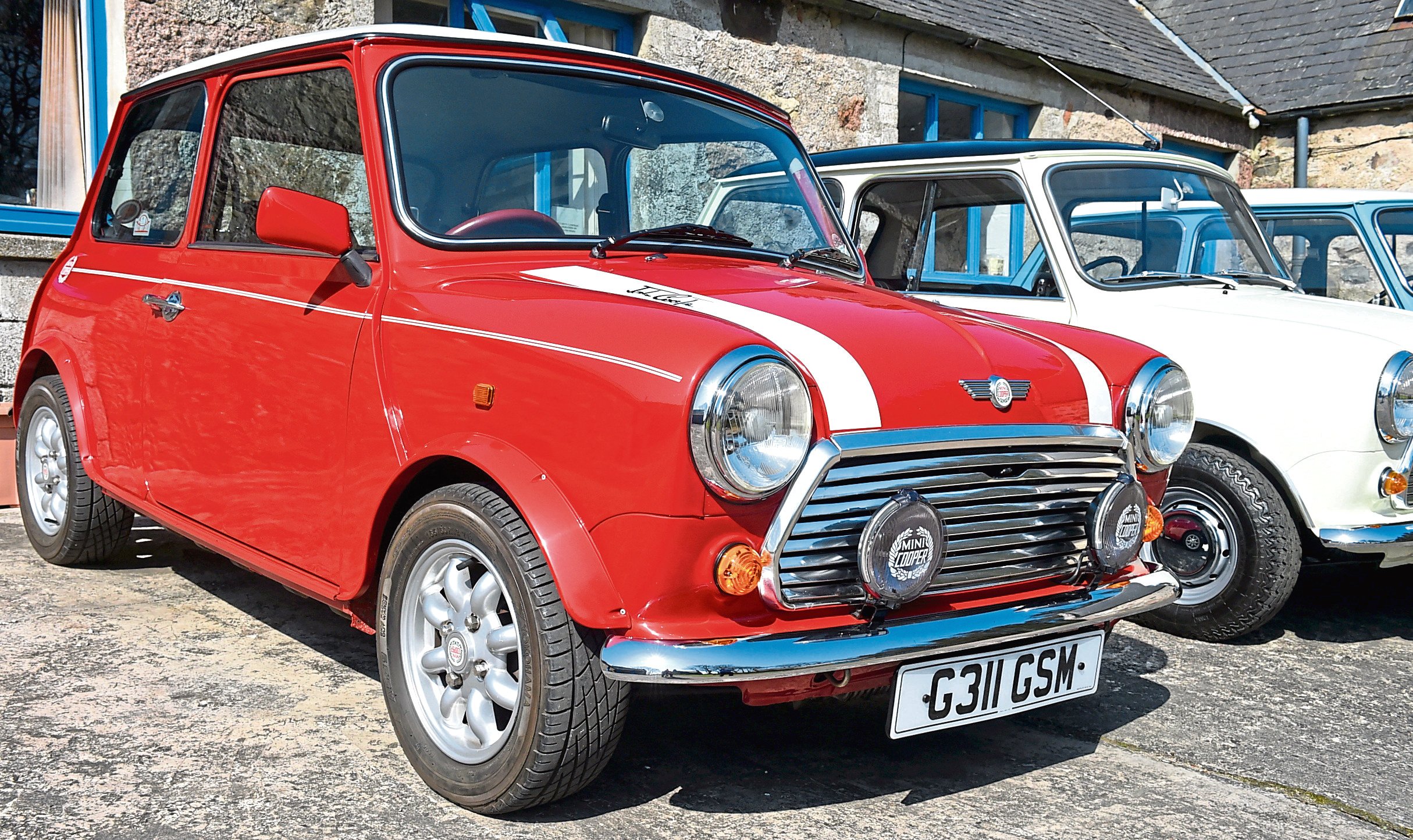 When it hit roads in 1959, it seemed that with just a few strokes of his pen, designer Alex Issigonis had reinvented the wheel.
At first, drivers were unsure. Its fun-size look was one thing, but by pushing the wheels out to the far corners of the body and turning the engine sideways, Issigonis created more passenger room as well as better stability.
The dinky proportions, meanwhile, helped keep costs down, which cemented the Mini's place on British roads.
Gradually, it has become an iconic part of our culture and a symbol of British engineering.
This year marks Mini's 60th anniversary, and celebrating in style will be Cyril Craig.
The 72-year-old is the proud owner of three classic Coopers – a 1962 blue Mini Cooper, a 1969 white Mini Cooper S MKII, and a red Mini Cooper RSP from 1990.
"I've had everything over the years," he said.
"Mini vans, Mini trucks and even a Radford Mini that had a tailgate.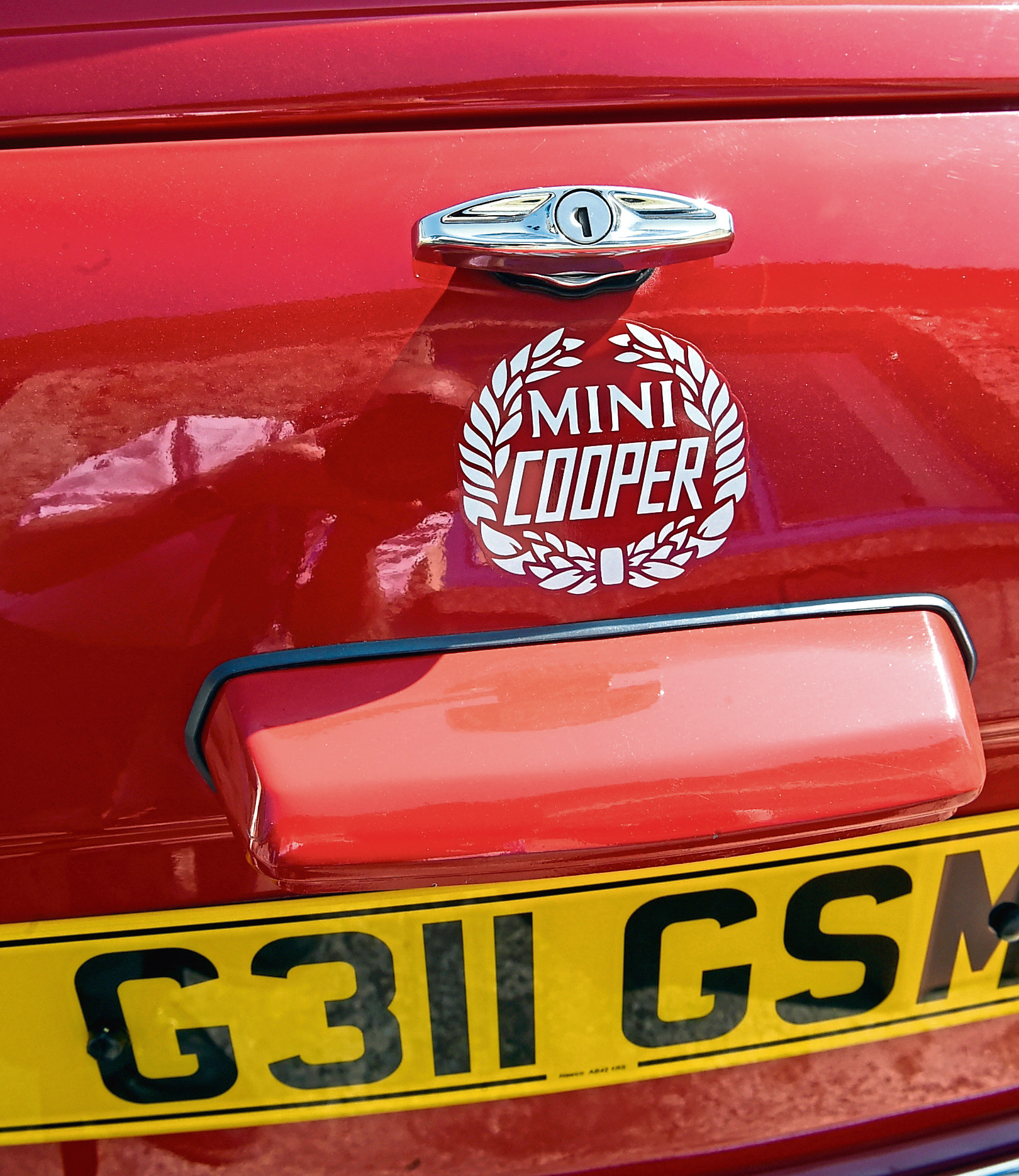 "There is just something about them I loved right from when I first saw them.
"When I was a kid, I was quite enthusiastic about the Hillman Imp, but the Mini was so new and unusual that it captured my imagination.
"Even today, I love the new models and limited edition cars they release."
Of his three Mini motors, Cyril struggles to pick a favourite.
"I like them all for different reasons," the Hatton resident said.
"The blue one from 1962, I've had for coming on 30 years now.
"It belonged to a lady in Aberdeen who bought it from new, meaning I'm only the second owner.
"I came across the car one day when I was out in the city and pursued her on and off for a number of years trying to convince her to sell," he chuckled.
"Finally, she rang me one day and said she was getting rid of it. I drove straight into Aberdeen and bought it there and then It's a fantastic old car and in great condition.
"Whereas the red 1990 car, I've only had for about five years.
"A friend was selling it and I just couldn't say no. It had only done 13,000 miles and completed my red, white and blue line-up."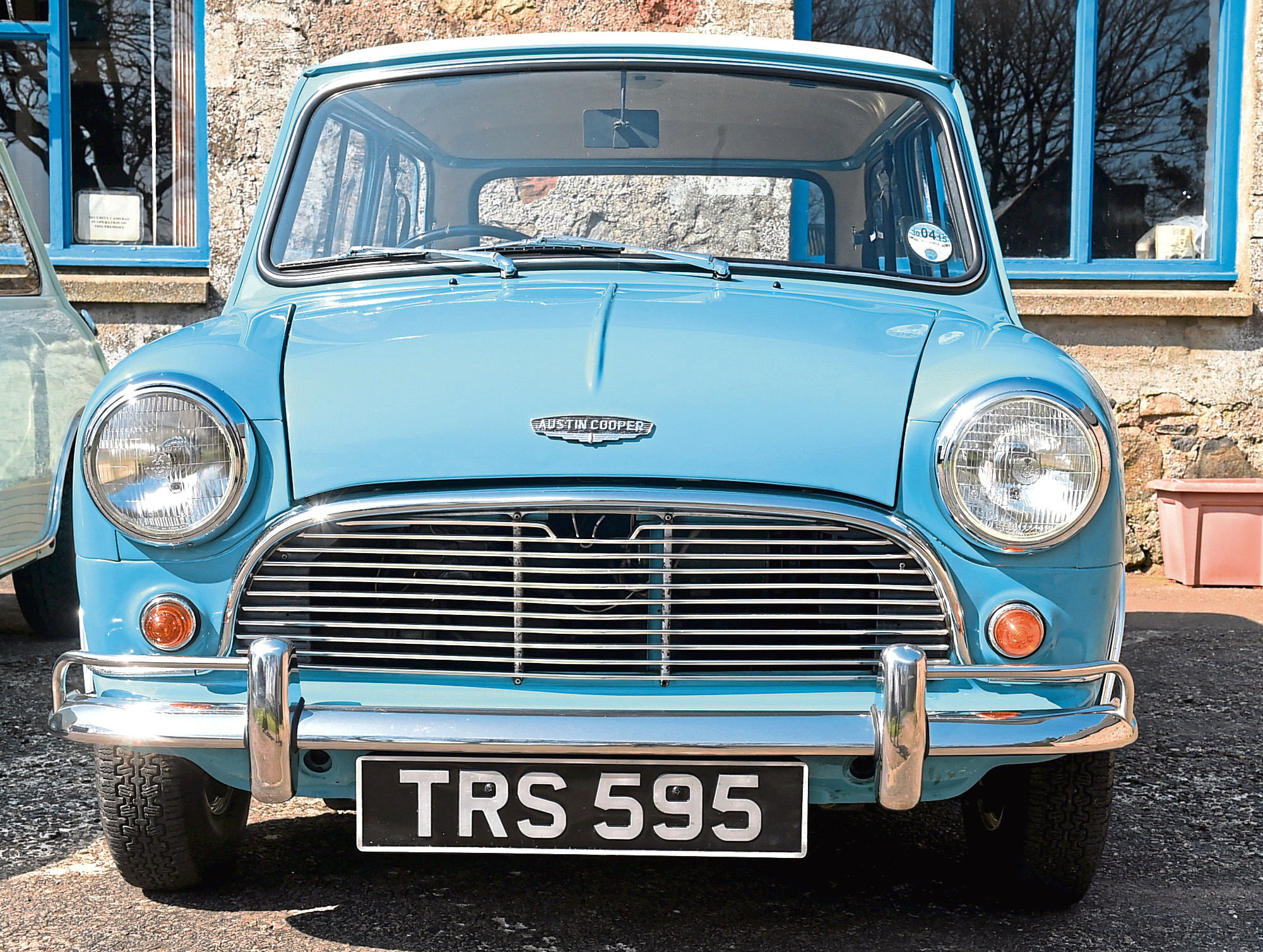 The middle child is the 1969 white Mini Cooper S MKII, which Cyril bought in the early 2000s.
According to some details he has collected, it was originally registered in London in 1967 before relocating to Aberdeenshire some years later.
Unlike the other two, it's caused him more than a bit of heartache.
"It wasn't in the greatest condition when I got it," he said.
"I did a number of repairs on it over the years until about three years ago when it just needed a total overhaul.
"I had to do a complete rebuild and sourcing original parts was a bit of a nightmare, but I got there in the end."
And just in time too, as while the motor had been lying in bits on Cyril's garage floor, a previous owner of the car had been working to track it down.
"Just a few weeks ago, I got a call out of the blue from a gent who used to own the car many years ago," Cyril said.
"He managed to find my details by trawling through MOT records and phoned me up to ask how the car was doing.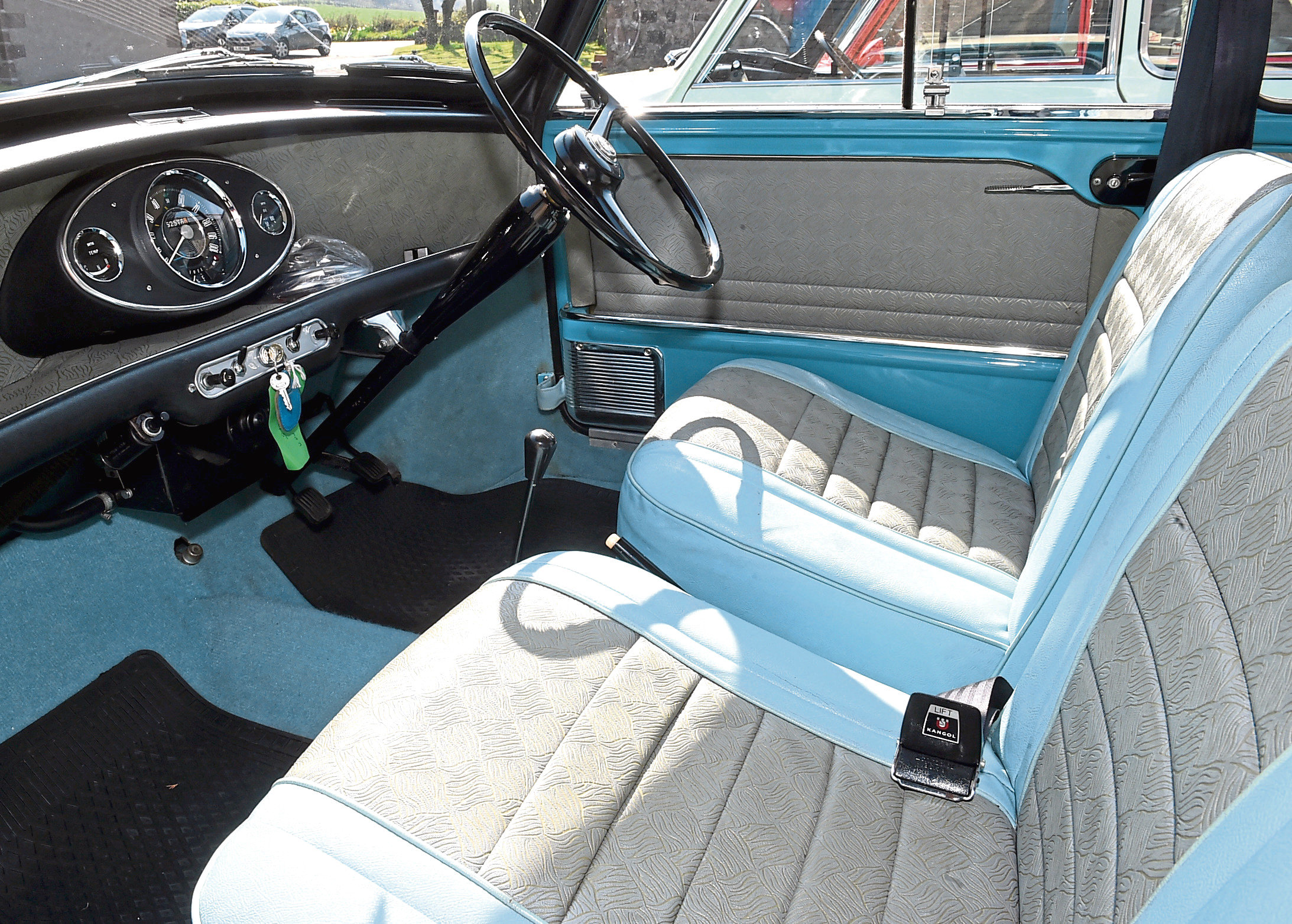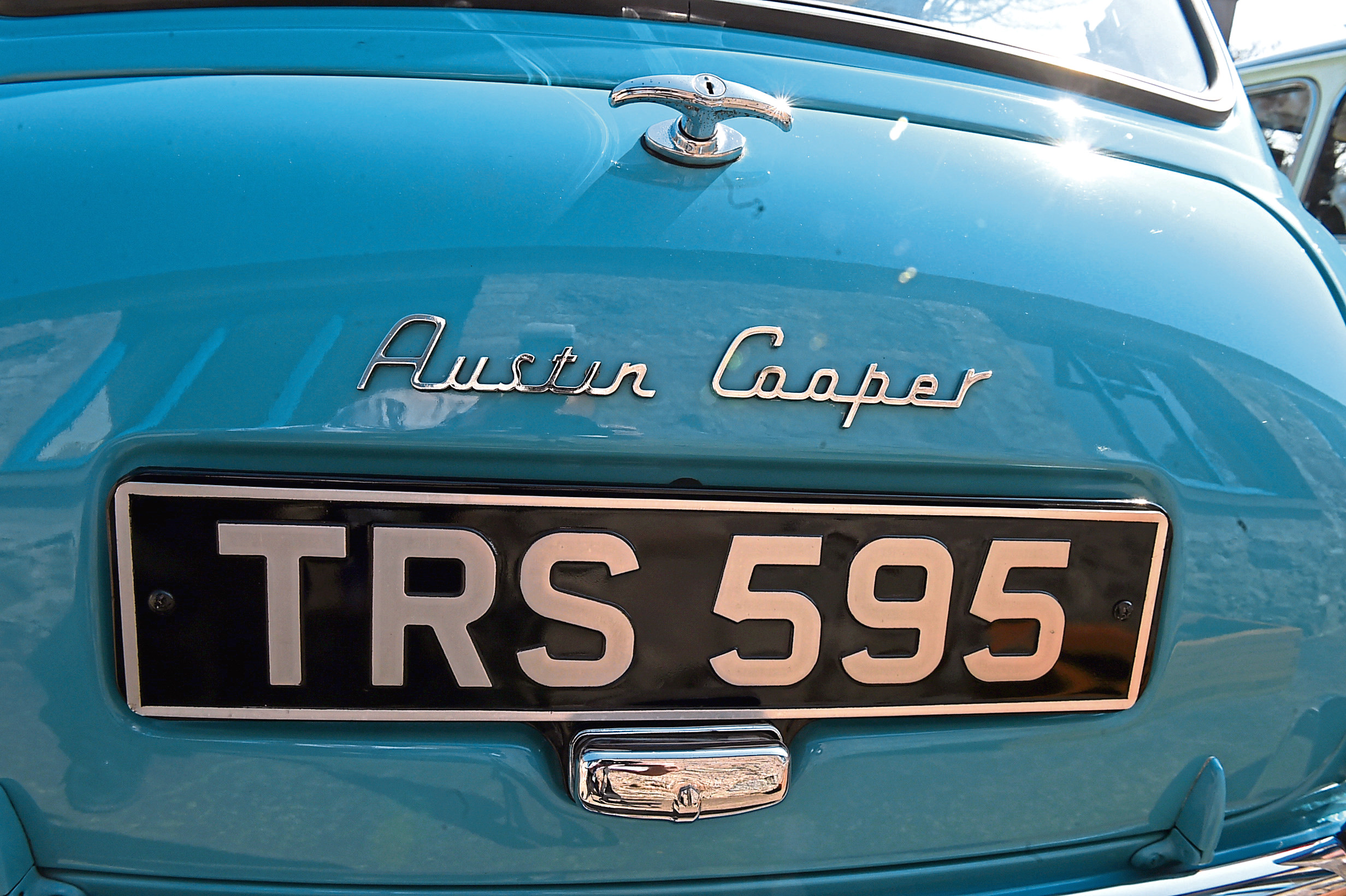 "He'd just been thinking about it on and off and all the good times he'd had with it. He was pleased I'd taken care of it and I've just recently sent him a bunch of photos of the car now it's been rebuilt."
It seems this is certainly a car that makes a lasting impression.
Cyril is a regular at classic car rallies across the north of Scotland, and the newly refurbished white Mini has picked up more than a few "best in class" trophies.
This month marks the start of classic car season across the country, and Cyril has his diary marked up with all his favourite events.
"The Crathes Vintage Rally should be a good one," he said. "It was glorious weather last year, which made it all the better.
"But my favourite is the Fraserburgh Vintage Rally at the start of June.
"It's been running for years and years and has an absolutely huge turnout of wonderful cars.
"Last year, they had more than 500 motors, which means it takes a lot to be recognised in any of the awards," he said wistfully.
So, if you're looking from Cyril between now and June, expect to find him hunkered down in his garage making last-minute alterations that will hopefully secure his first 2019 trophy.
The Fraserburgh Vintage Car Rally is on June 2. Entries to take part in the exhibition close on Friday. For more details, visit www.fvcr.co.uk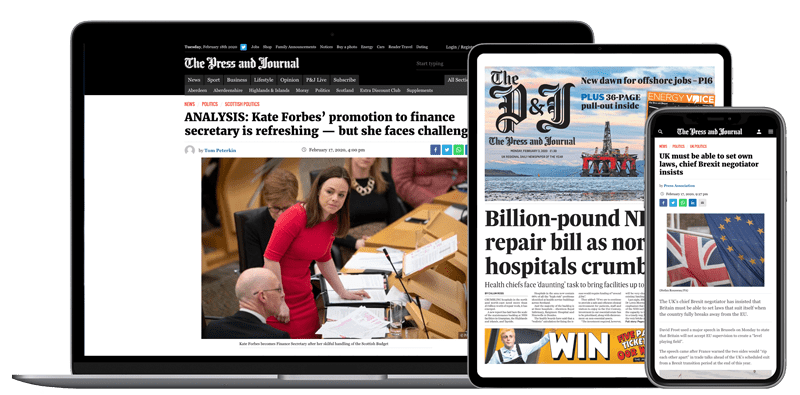 Help support quality local journalism … become a digital subscriber to The Press and Journal
For as little as £5.99 a month you can access all of our content, including Premium articles.
Subscribe