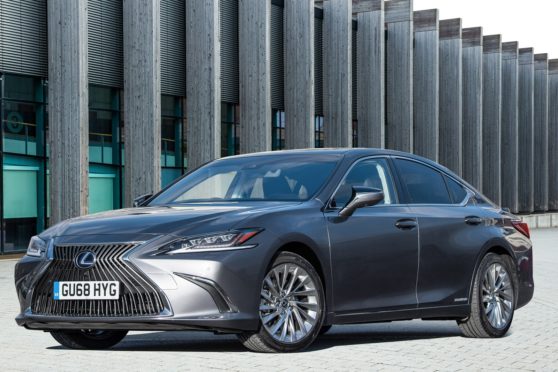 The Lexus ES is a full-sized Executive saloon that might get forgotten in a segment dominated by cars such as the BMW 5 Series, the Mercedes E-Class or the Audi A6. Yet it doesn't deserve to be.
It offers (non-plug-in) petrol/electric power for less than you'd pay for a smoky diesel version of a Teutonic competitor. And much more equipment too.
If you want to spoil yourself in this segment and luxury and low running costs take precedence over drive dynamics, the ES could be an appealing package.
So what's the ES experience like? Very quiet, is the answer, at the wheel of the ES300h petrol/electric hybrid version, which is the only one on offer in our market.
Silence when first you begin and push the starter button. Silence when you ease through slow-moving rush hour traffic, the engine cutting in only above 25mph, unless you've a particularly heavy right foot. Like most hybrids, the car can trickle along powered by the battery pack only (as it is from start-off) or more usually, with a combination of both battery and engine, something you can monitor via a graphic display in the centre of the dash.
Of course, you don't get the kind of pulling power that would be on offer from a rival four-cylinder diesel model from rival models in this segment.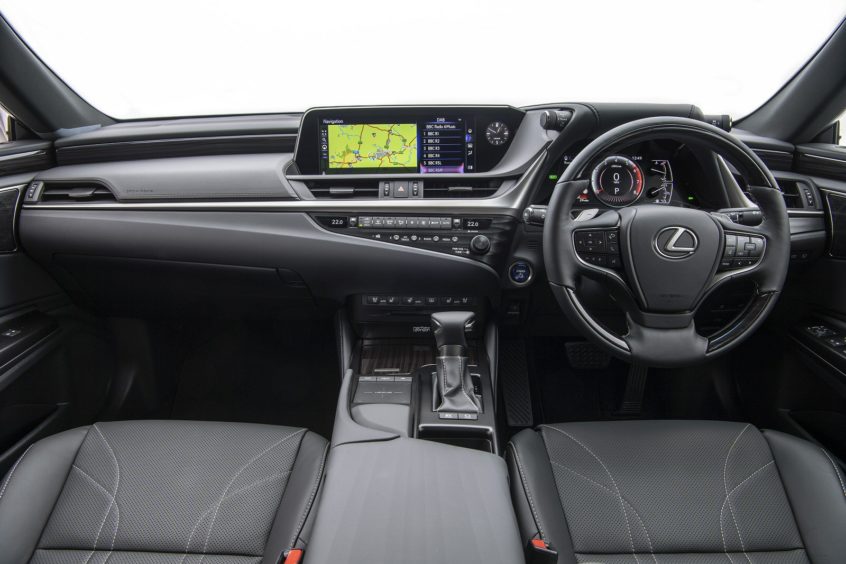 This ES hybrid's 2.5-litre powerplant puts out 215bhp and only 221Nm of torque. Plus as usual with a Lexus Synergy Drive powertrain, you must have it mated to a belt-driven CVT auto gearbox that, when you need rapid power, tends to encourage engine flare but not a great deal of noticeable extra forward motion. Talking of that, 62mph from rest if you're really pushing on can be dealt with in 8.9s en route to 112mph.
The looks of this car will be a major determining factor in making people want to try it.
Quite a bit has been borrowed from the Lexus brand's top boardroom-level luxury saloon, the LS – and that's a good thing in our book.
It gives this ES a car park presence that German rivals struggle to emulate. Under the skin, much might be shared with a humble Toyota Camry, but you'd never know it.
There's much to like inside too. This car is longer, wider and slightly lower than the previous GS model, plus it has the advantage of front-wheel-drive packaging.
All of that combines to produce a noticeably more spacious cabin.
This is particularly evident in the rear, where legroom is plentiful.
As for headroom, well even six-footers will have no problem, despite the siting of the (new, smaller) nickel-metal hydride battery pack under the back seat.
There's a single petrol/electric hybrid engine option and a single saloon body style, but three levels of trim – standard, 'F Sport' and top 'Takumi'.
ES pricing starts at around £35,000.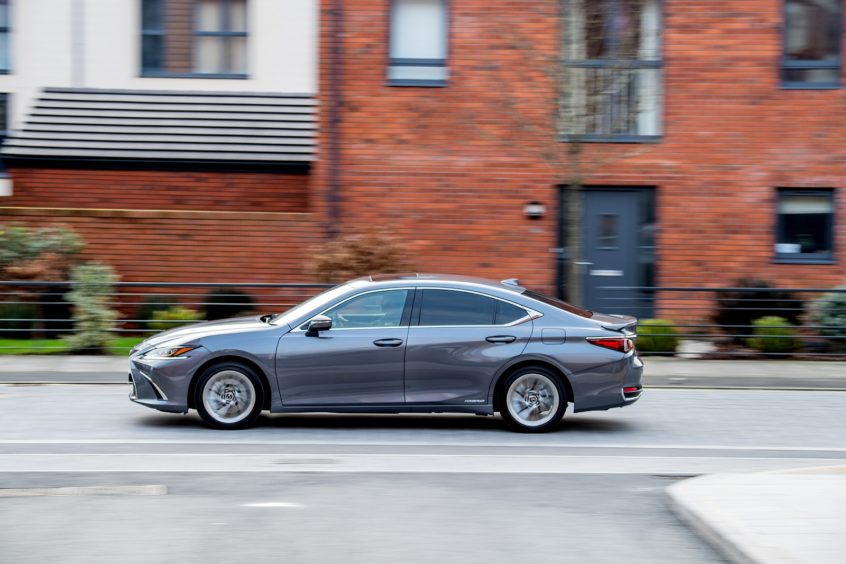 For the 'F Sport', you'll need around £38,000 and for the top 'Takumi', budget at around the £46,000 mark.
This hybrid is of the non-plug-in kind, which is why it's so much cheaper than German hybrid rivals who only offer plug-in technology.
On to the figures. An ES300h manages up to 59.3mpg on the combined cycle (WLTP) and between 100-106g/km of CO2 (depending on wheel size).
In comparison, an Audi A6 40 TDI 2.0-litre diesel model can manage 62.8mpg on the combined cycle and 117g/km of CO2.
As you'd expect, to get the full benefit of the potential efficiency of this Lexus, you've got to do your part as a driver – and that means proactive use of the various modes and systems provided.
To get anywhere near the figures being quoted, you'll need to keep the car locked into the 'Drive Mode Select' system's 'Eco' mode, which moderates throttle response and engine power output while tweaking the climate control.
Plus you'll also need to keep a very careful eye on the Hybrid system indicator that replaces the usual rev counter on the dash, making sure that the needle stays as often as possible in either of the blue 'Eco' or 'Charge' zones.
The car magazines will tell you that most buyers in the full-sized Executive sector expect a highly-tuned degree of handling finesse from their saloons. Which of course is rubbish.
The average business buyer of a car of this kind wants comfort, luxury and the lowest benefit-in-kind taxation position possible as part of an exemplary low running cost proposition.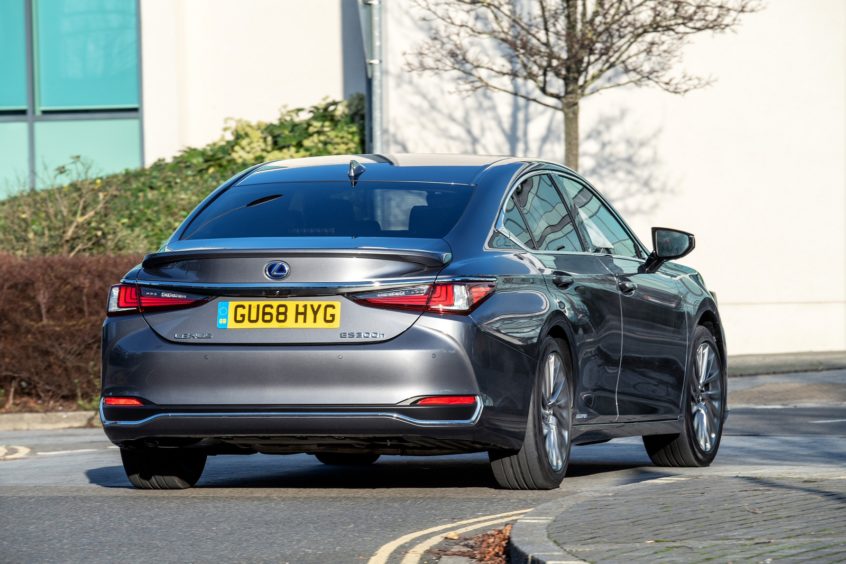 All of which the ES delivers better than any other contender in this segment.
No, you can't throw it around like a 5 Series or even an A6.
The hybrid electric drivetrain can still be frustrating when instant acceleration is called for.
And yes, there is a slight whiff of Toyota Camry in some elements of this design.
But it's very well disguised. If you're after the most rational choice in the class, you're looking at it right here.