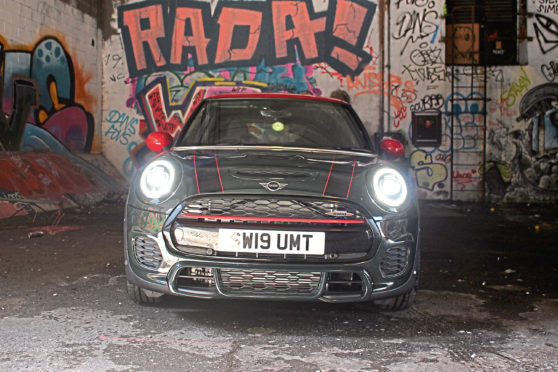 I guess I learned to drive in a Morris Mini Minor of 1966 vintage.
Well, if you discount the Massey Fergie 35 on which I learned to use a clutch and steer, badly, aged five.
I had reasonable control in fields, but on a tarmac farm road I became less popular than usual when I took what I saw as a chicane too quickly and spilled a load of hay bales.
With the Mini, I learned better clutch control and how to take corners. Although "my" car was well used when bought privately from a lorry driver, and dad had modified the front grill to be "quick release" as the starter motor often stuck, we all loved it, as it was brilliant in every way.
It drove and handled like a go-cart, but could carry a family of four, with design features like nothing else on the road: the sliding windows allowing large storage bins in the cabin with a chord pull door opene
r (which I broke), hinged rear number plate to allow more luggage to be accommodated in the boot, big central speedo and the green disco light which lit up the cabin at night when you used the indicator stalk.
The 1960s Mini was a design triumph, becoming synonymous with an era when we woke up to style and fashion. Twiggy drove the first Mini off the production line and Lulu the last. But this was no marketing hype, no, this was a genuinely good car that went very, very well. It won 31 international rally victories and four championships; the original Mini was an outstanding competition car.
This was the first motoring product to be advertised on television.
Tune in and Spike Milligan was proclaiming that "I did this advert for nothing because I believe in the car". Of course, Spike's car-mad pal Peter Sellers had a Cooper by Radford Mini, as did all four of the Beatles. Ringo stipulated that his Mini must be able to accommodate a drum kit, so his was converted to a hatchback.
And that was the 60s Mini, it was a car for everyone; from lorry drivers to the biggest celebrities on the planet. I was too young, too uncool and too poor to get the keys to a Cooper S ba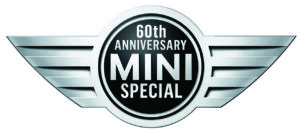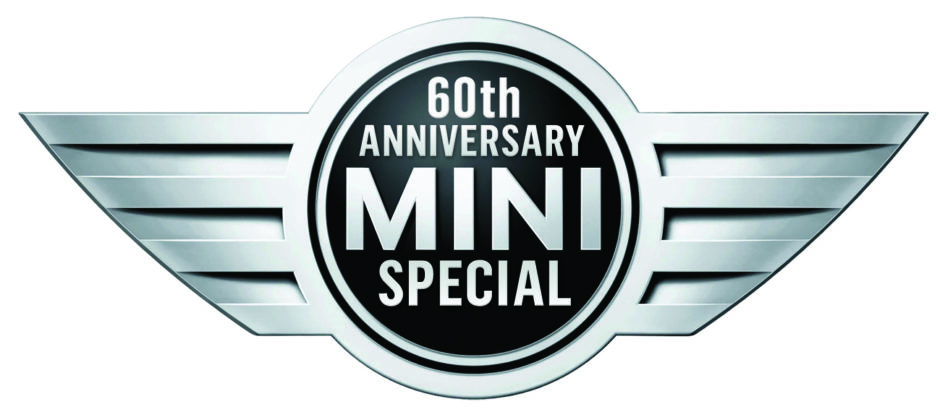 ck then, but promised myself that I'd own one some day. Well, I haven't… yet. But with the car's 60th birthday approaching, I wanted to try a descendant of the fast Minis I so coveted watching The Italian Job.
Like so much music since the 60s, the current MINI takes inspiration from the Beatles, as the 2019 MINI John Cooper Works (JCW) you see here, like Ringo's car, is a hatchback.
At first sight it just looked like any other smart new MINI. Great colour combo (Rebel Green and trademark JCM red roof), with an inviting interior, and wait, an old-school gear lever and a third pedal.
Sure, it's grown up in size over the years and put on weight (haven't we all), but it still looks like a Mini. The clever Issigonis packaging is gone, though. No modern family of four could pack and holiday in here. This incarnation, for me, is ideal as a luxury two seater using the folded rear seats for luggage on a fast European tour.
There is a nod to heritage with a funky interior, and all the 21st Century controls driving technology are intuitive to use, but sliding windows, hinged number plate and door bins are all gone.
The JCW is not for everyone, nor should it be. It's hard riding and in SPORT mode it's as fast a sports car as I can handle at full throttle, with more snap, crackle and pop from the exhaust than a bowl of Kellogg's finest. The driver is amply compensated for the ride, as with JCW power on tap all the time, the handling is as good as, well, a 1960s Mini. On the straight you have to hang on and drive, but in taking corners, if you can stand the G force, it's sublime. This really is a worthy grandchild of John Cooper's creations.
It's also safe. Quick enough to get you out of trouble and lots of crash protection just in case you don't. That was always an Achilles heel of the original. You didn't want to have an accident in one.
So, on eBay just now there's an "Austin Mini Cooper S Mark II one of the best in UK", yours for £40k. There are more expensive examples out there, too. Now, I love old cars, and have a deep loathing of some dire new cars with wafer-thin showroom appeal, and, yes, I did promise to buy a Cooper some day, so I can't believe I'm saying this. Save about £11k over the eBay car and buy a new JCW.
Now, a date for your diary, join the 60th Mini party at Grampian Transport Museum, Alford, on August 25. The event features the cars, fashion with the mini skirt, and a re-enactment, live, of a tribute to The Italian Job.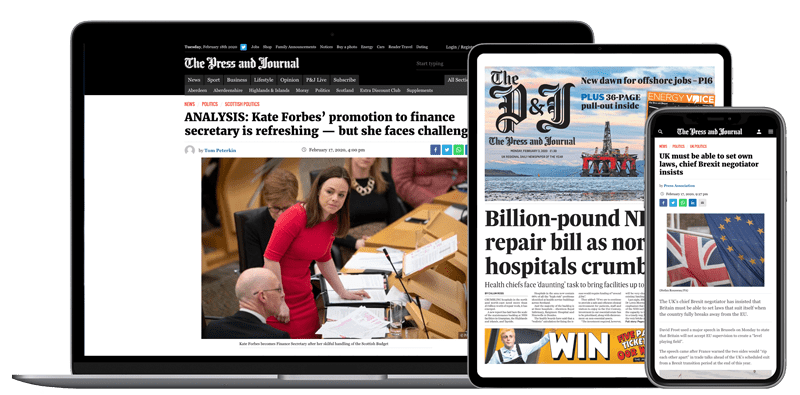 Help support quality local journalism … become a digital subscriber to The Press and Journal
For as little as £5.99 a month you can access all of our content, including Premium articles.
Subscribe