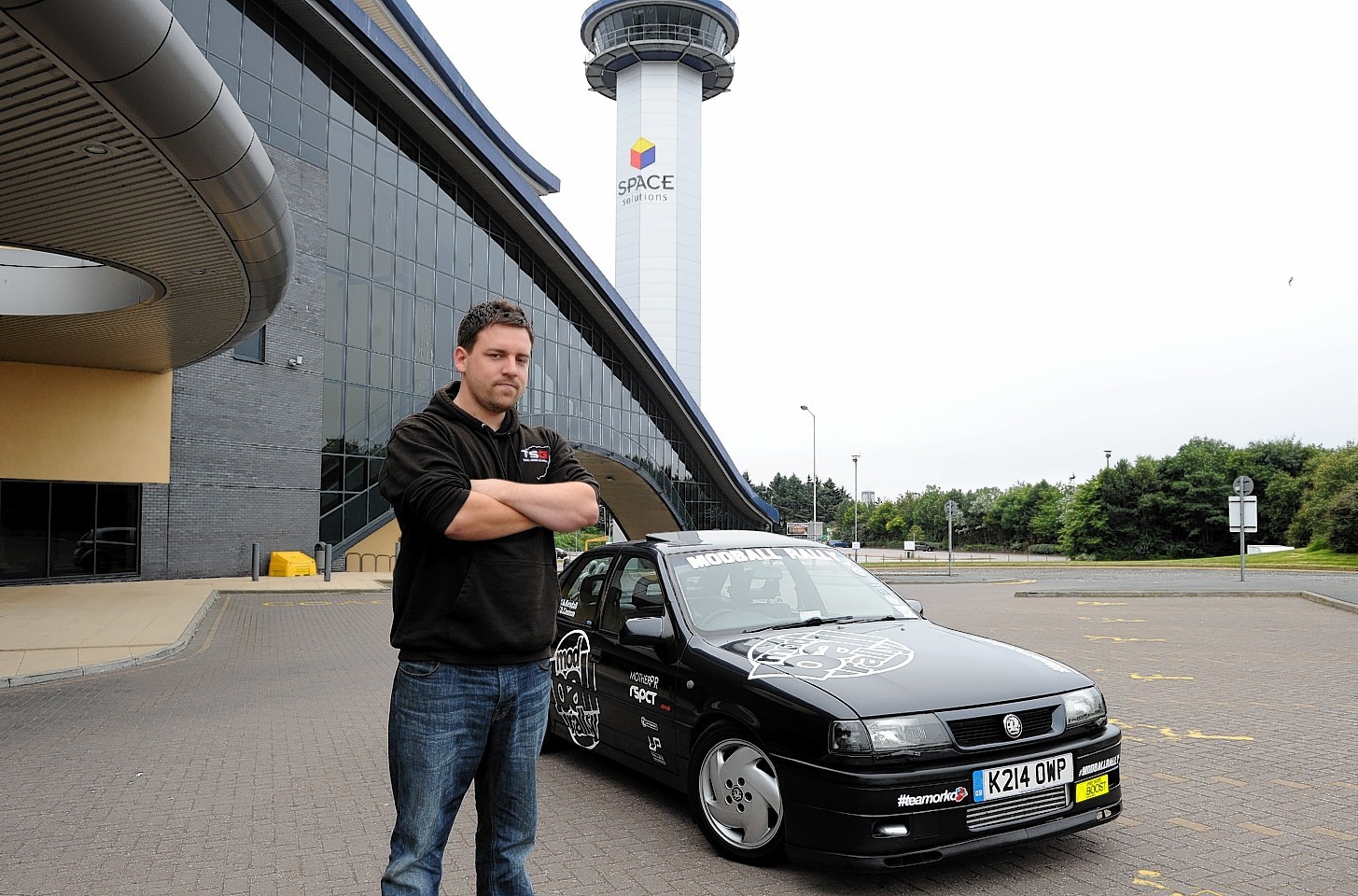 Cheryl Livingstone talks to Allan Kendall about his journey of a lifetime
Sitting behind the wheel of a car for a majority of a holiday may not seem like bliss for many people.
But when it means you get to see spectacular sights, drive along smooth roads and throw in a police riot for some excitement, it begins to sound more worthwhile.
It certainly appealed to Danestone web developer Allan Kendall and girlfriend Debbie Connon. After hearing their friends talk about taking part in the Modball Rally, they signed up straight away.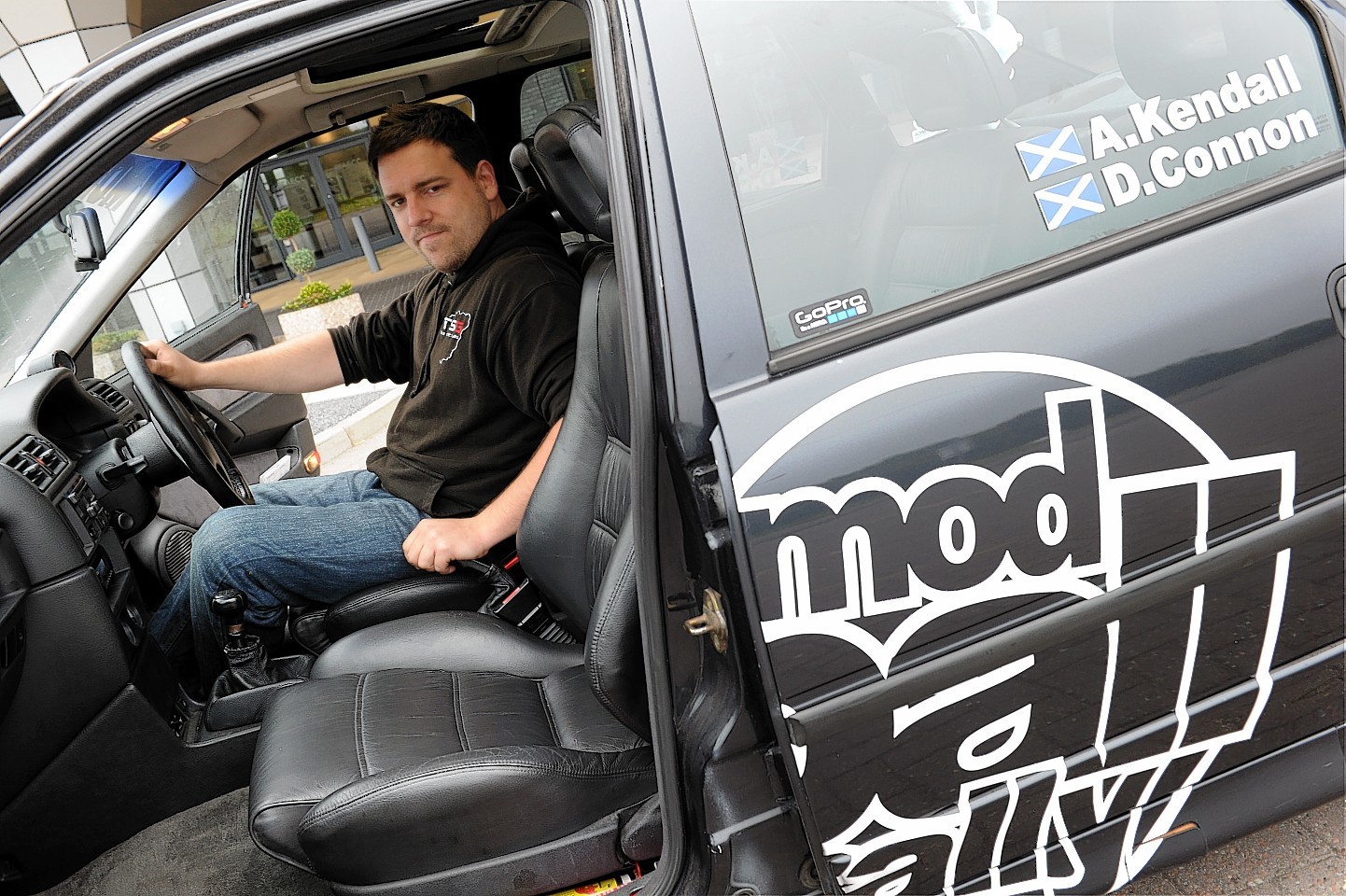 One hundred and fifty cars in total took part in the race with each team consisting of a minimum of two people so you cans split the driving. The route changes year to year and this year it was from London, Paris, Lyon, Barcelona, Valencia, Denia and finally Ibiza. The Aberdonians also had to make their way to and from the Granite City.
The car to accompany them was a 1993 Vauxhall Cavalier Turbo 4×4 and represents one of only 60 left in the UK.
Allan, 31, said: "I bought the car in 2005 after losing my much-loved Cavalier GSI 2000, originally the car wasn't for sale but after some negotiations with the owner we managed to agree on a sale and I have owned it ever since.
"The condition of the car when it was purchased was terrible and it's taken this long to get the car to an original-looking standard, both internally and externally. Age is a factor and many parts are becoming thin on the ground which adds to the frustrations of trying to have that original OEM look and feel.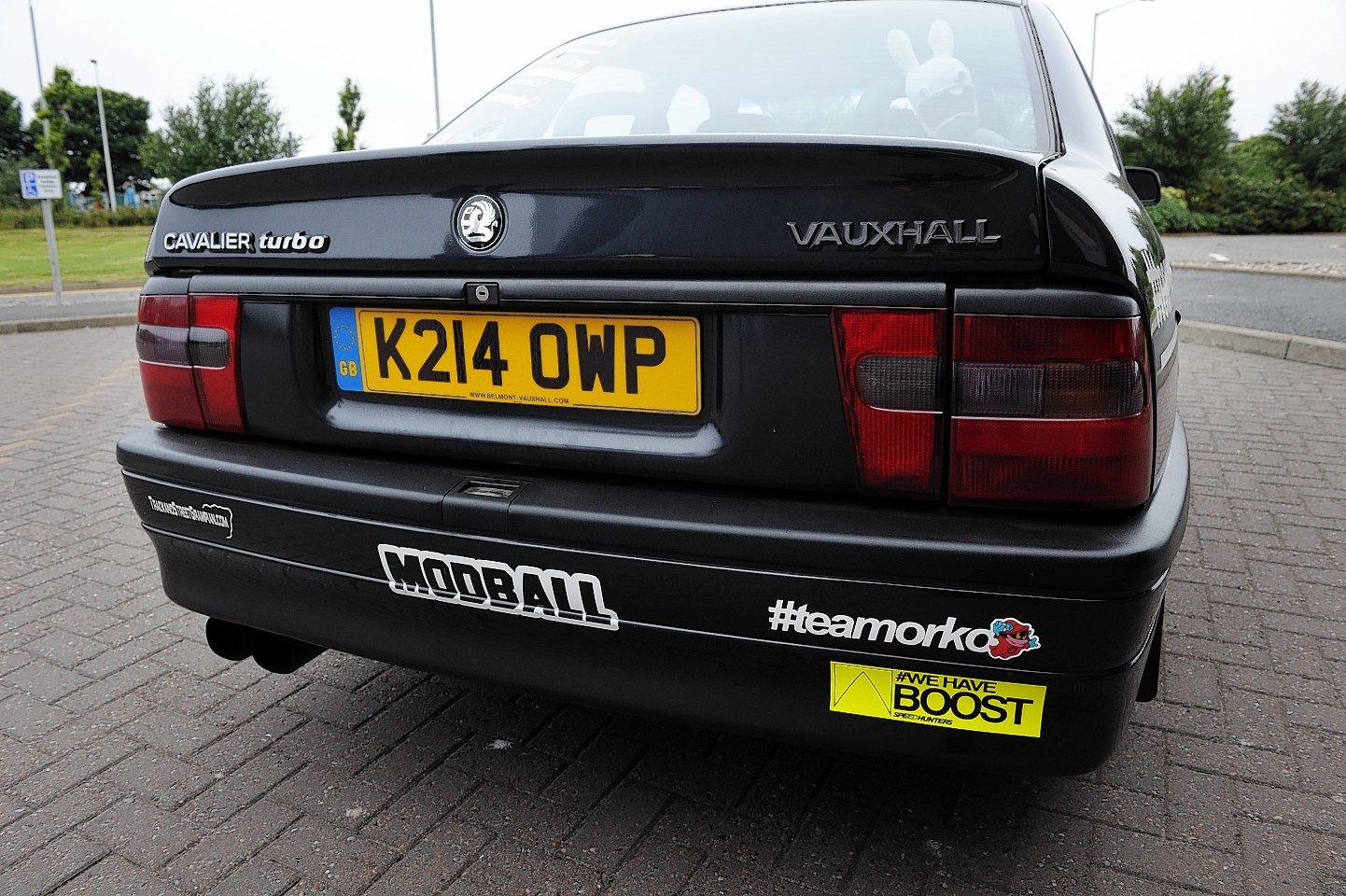 "Despite this originality the engine, drive chain, suspension and other components have all be overhauled, replaced and/or upgraded to add to performance and reliability. From the showroom floor these cars produced a modest 204bhp which in 1993 was just a touch over the Ford Sierra Cosworth, since then this car has been developed to push out a reasonable 300bhp."
Allan explained that the suspension has been upgraded and the car has been lowered with adjustable dampers so that the ride quality can be changed (especially handy for the odd track day). The braking system has been overhauled with steel braided brake lines, refurbished calipers and uprated pads and discs all round.
Preparation for the Modball Rally started as soon as the last event finished. Allan signed up immediately and at that point the car was stripped down and work began.
"From a performance point of view nothing needed done, it was mainly suspension work, brakes, bushes, wheel bearings, clutch and flywheel, cooling system changes and many other items which all played a part in making the car as good as it was. Doing the work myself meant I knew exactly what was what and the condition of everything on the car."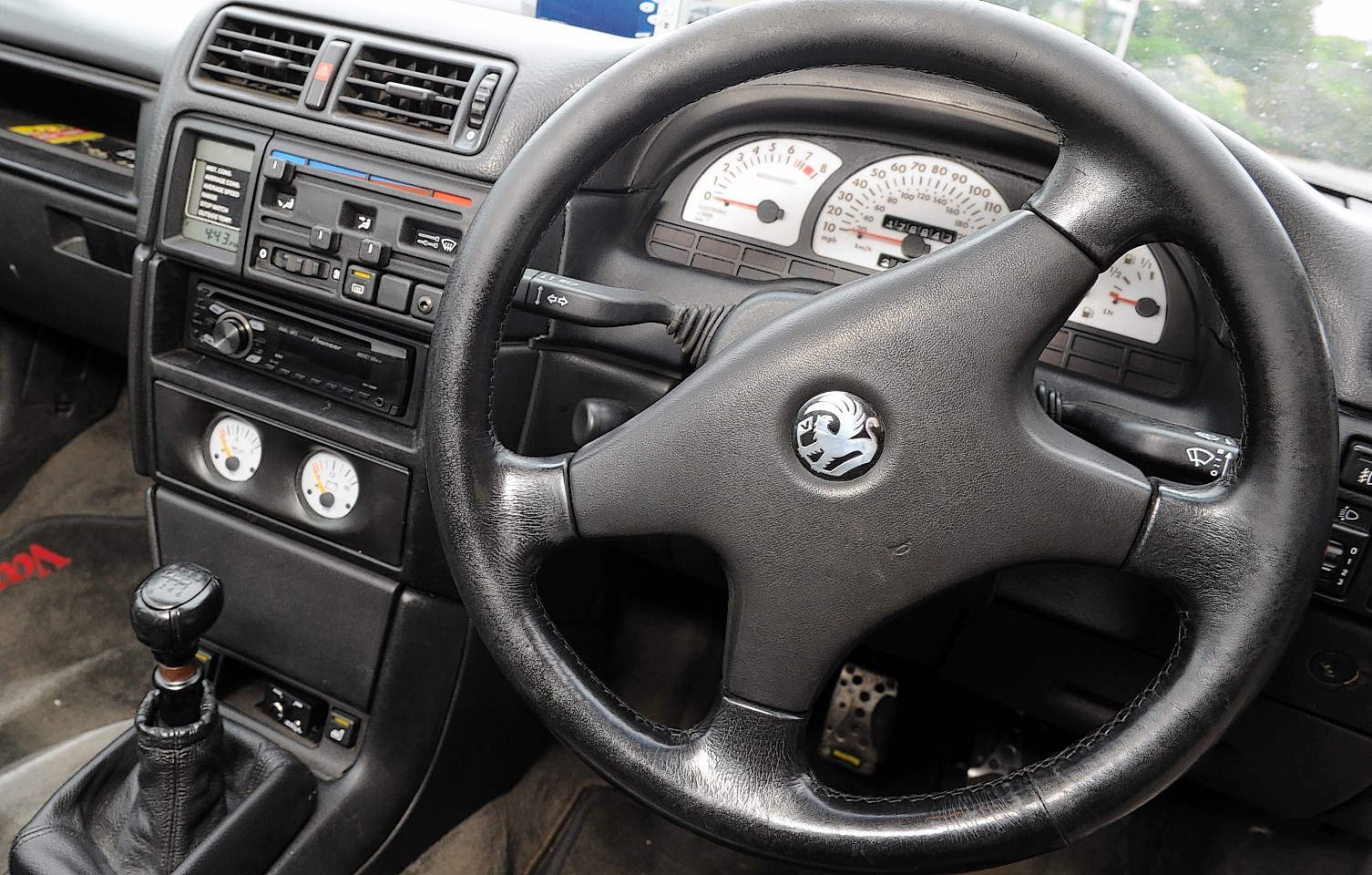 Raising money for the Scottish SPCA, the team set off from Aberdeen on June 19 and the rally started on June 21. Allan said that they didn't have a target in mind, it was more a case of "let's see how it goes".
"It was more of an endurance event in our eyes and with a track day also included when we got to Valencia it was a case of 'let's make sure we finish the rally'. Luckily nine years of hard work paid off and the car never missed a beat including said track day."
Allan said there was lots of memorable moments from the journey but one specific moment has really stuck with him.
He said: "When we arrived in Lyon we had gone to the party boat in the evening and while enjoying drinks with a few of our other Aberdonian buddies there were riots starting on the streets above. Police had shut off all the bridges in Lyon and were blocking them suited in riot gear.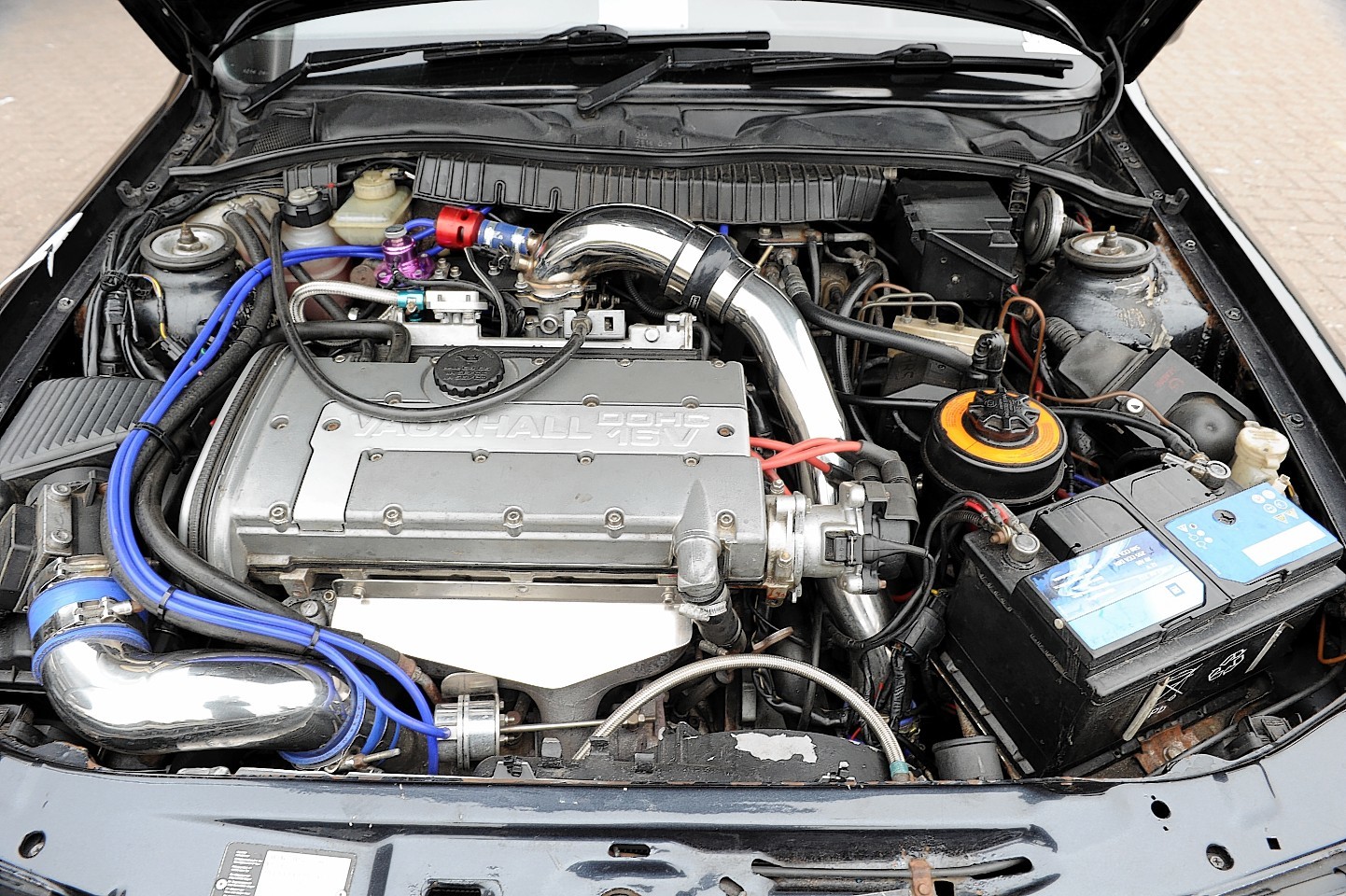 "Having parked our car about a mile or so from where we were, we decided to go and move it at which point we realised we couldn't get the car out of where it was as there were people and cars everywhere, it was like a destruction derby. The traffic was at a total standstill.
"I managed to drive up a side street and take the back roads through the city but ended up on the wrong side of the road, I drove over a central reservation and ended up on some tramlines, I managed to find a main road again but was stopped at a box junction to the sight of a Clio doing donuts with people hanging out their windows. Glass bottles got thrown and eventually tear gas was fired in. I rather quickly drove through the madness and out at full speed. It was a crazy night that's for sure."
Despite the craziness, Allan and Debbie did manage to finish the race, a feat he said was "good going" given the age of the car and they managed to raise £805 for the Scottish SPCA.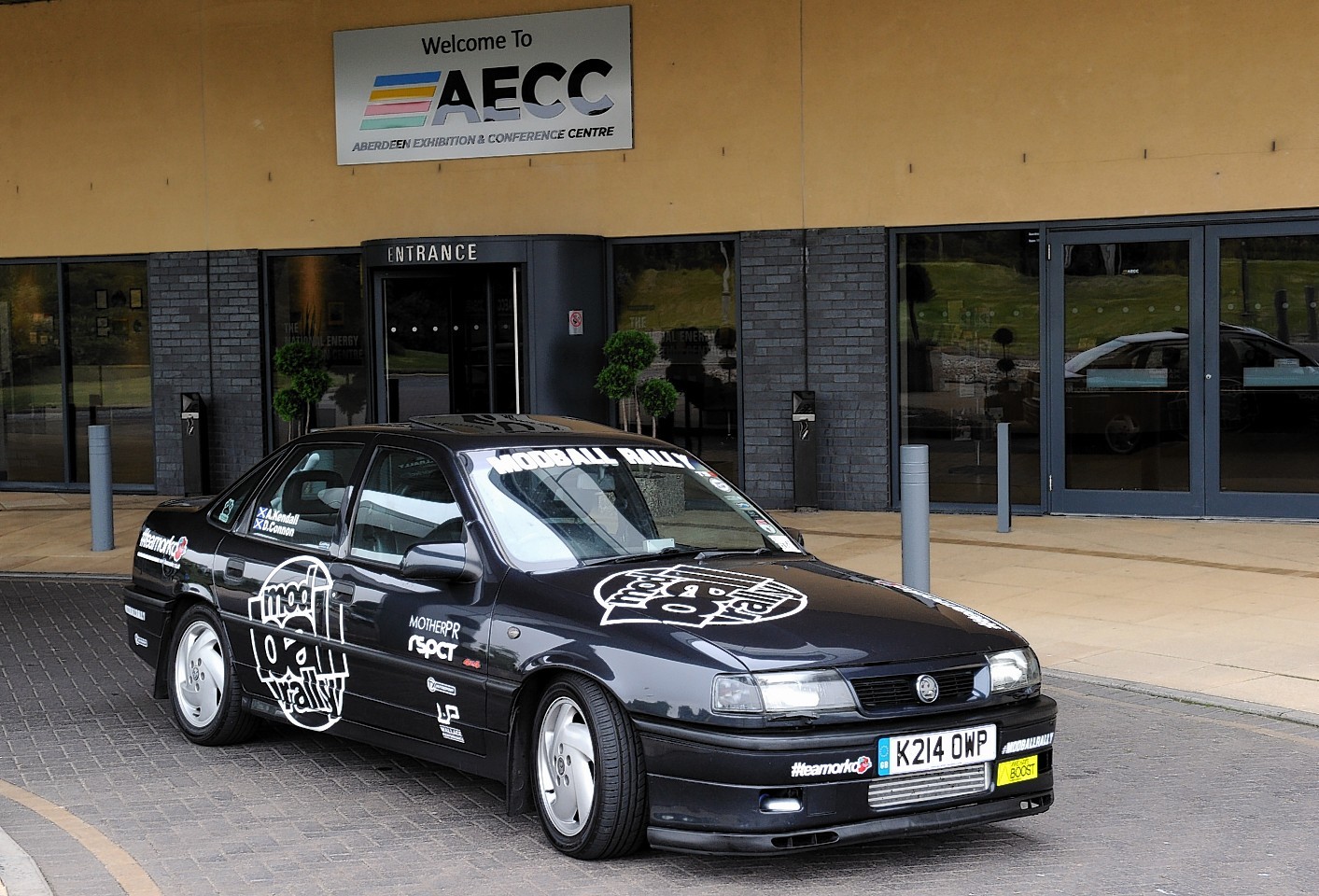 "We would definitely do it again, it's an experience like no other and you get to see and do so much," Allan added.
"You meet some amazing people and make a lot of new friends all with that common interest – cars. For us it's a better alternative to spending two weeks in the same place. Yes, there is a lot of driving but what you get to see and what you take part in makes it all worth while."