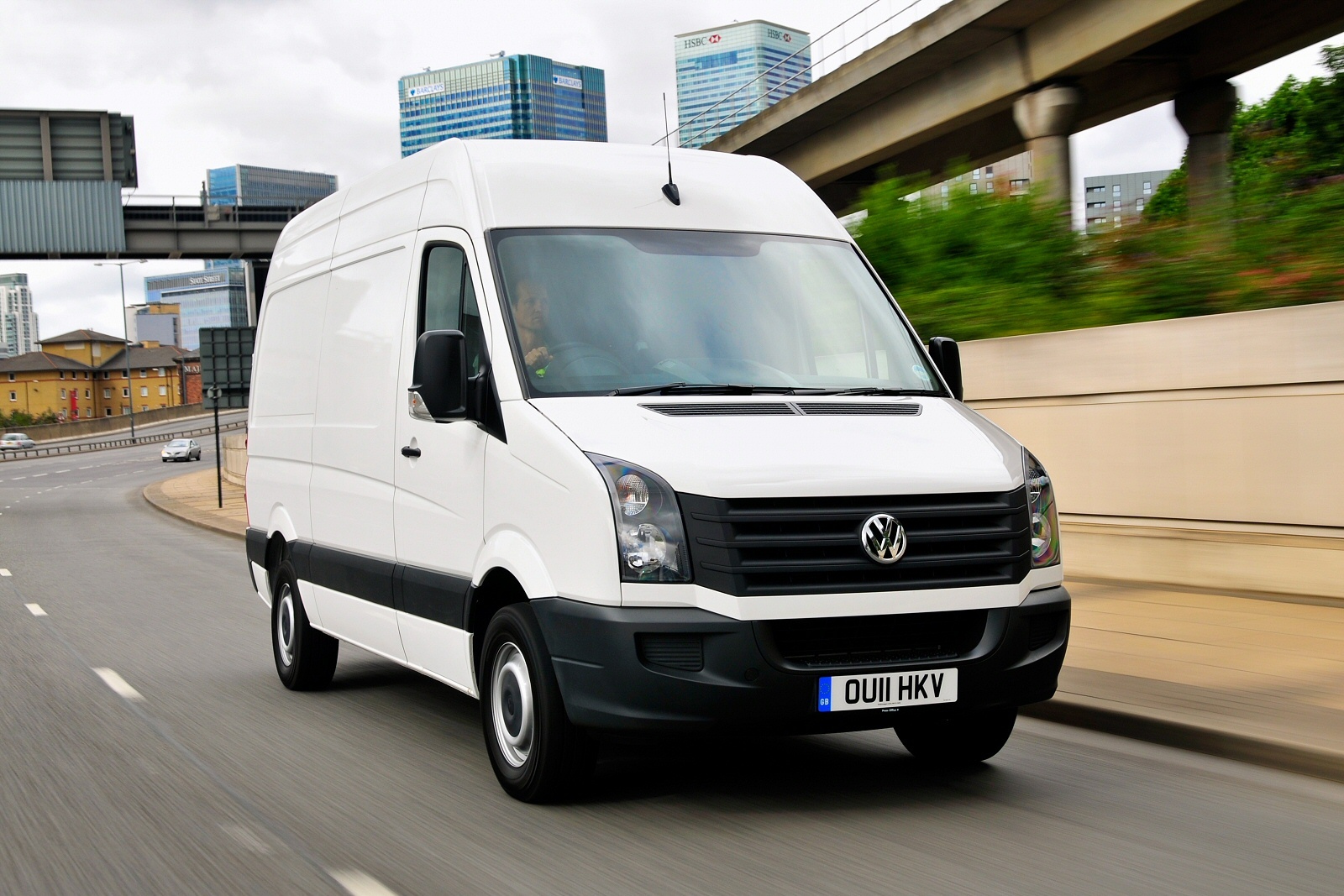 There are many vans that claim to be all things to all people but Volkswagen's newly revised Crafter range comes closer than most. Jonathan Crouch tries the mid-sized 109
Crafter buyers get Volkswagen's latest 2.0-litre TDI common rail engine, already proven in the new Transporter and Amarok. It's available with power outputs of 106, 134, 141 and 161bhp, with BlueMotion Technology models offering further savings in fuel costs and emissions, yet delivers the same or higher levels of torque at lower engine speeds than the previous five-cylinder, 2.5-litre BlueTDI engine. The new engine is also lighter, and this weight saving not only helps the improvements in fuel economy, but also increases payloads by up to 100kg.
Get out and about in the Crafter and the driving experience should impress. The general quality feel is continued by the effective sound insulation in the cab and the smooth ride, while performance is strong across the engine range. The usual advice that operators who regularly run with significant payloads onboard should spend the extra to progress up the engine line-up holds true as the entry-level unit will struggle if pushed too hard. The driving position is quite car-like with an upright steering wheel while the seating is supportive and equipped with an armrest to prop a weary elbow on longer trips.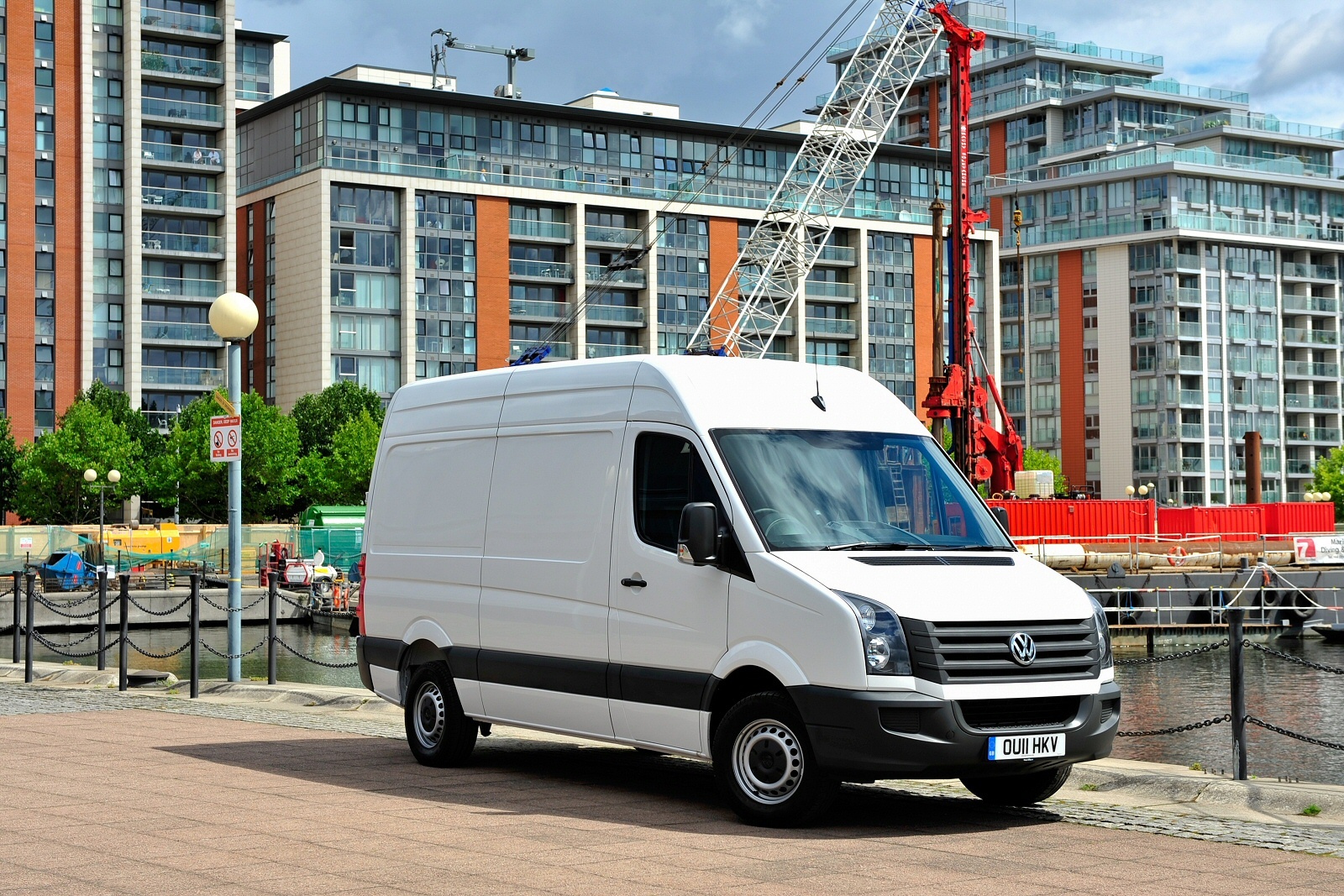 Maximum payloads range up to 2,770kg in the panel vans (1412kg for this MWB 109 model) while chassis cabs and double cab crew vans with optional dropsides are also offered. If you want to go further, you can even talk to your dealer about ready-made dropside, tipper or Luton conversions of your Crafter. Access with the conventional van variants is via the twin side-hinged rear doors or the sliding side door which has a particularly wide aperture of 1,300mm.
Prices? Well, excluding the dreaded VAT, they lie mainly in the £20,000-£35,000 bracket that you might expect for this class of large van, though in today's cut-throat market, that is slightly more than you'd pay for some mainstream rivals. The 106bhp medium wheelbase maxi high roof version tested here retails at around the £25,000 mark.
Is there a better quality large panel van out there than the Volkswagen Crafter? Assuming you prefer the Volkswagen's engine range and pricing structure to that of its Mercedes Sprinter stablemate, then you'd have to say not.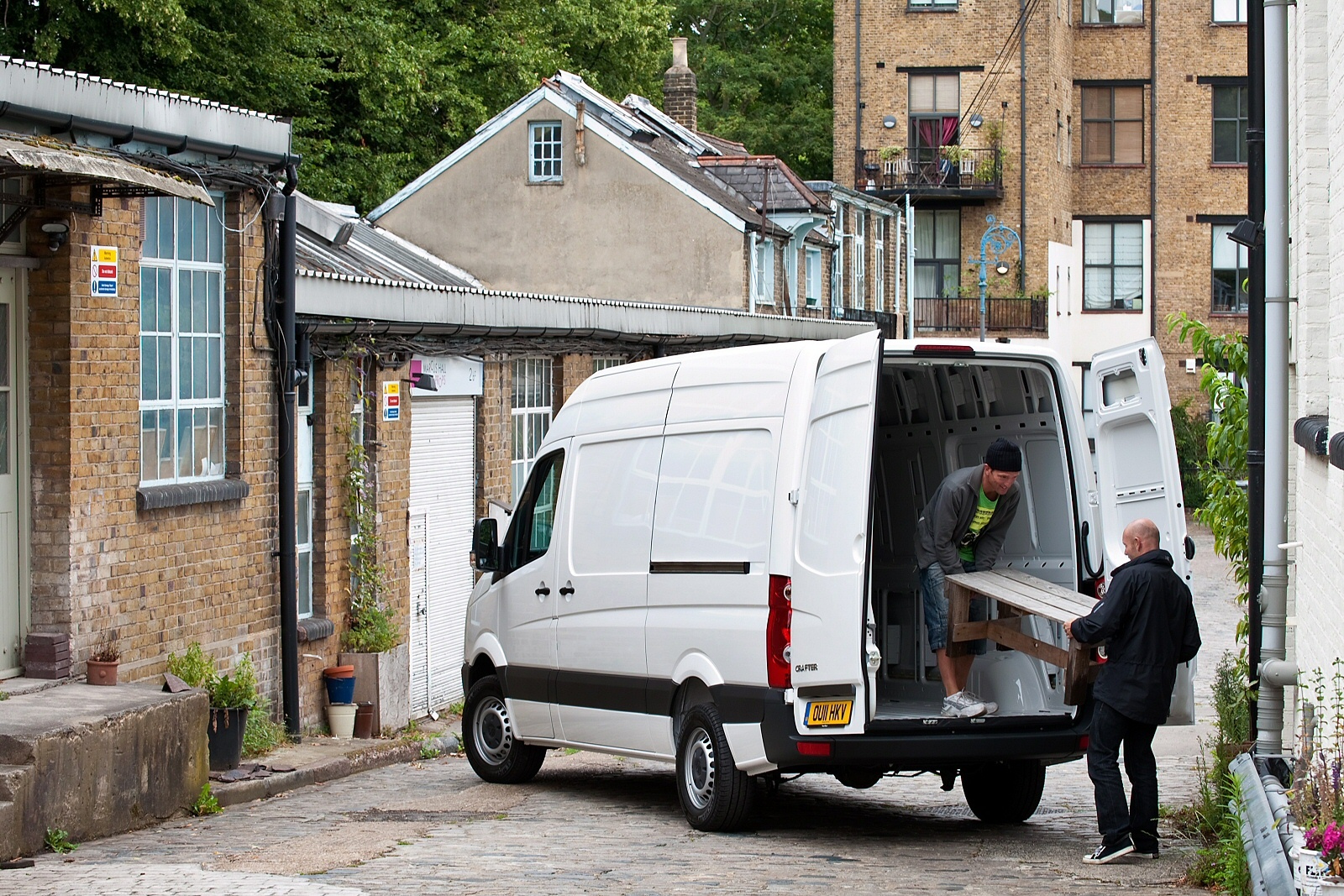 Yes, the Crafter is priced at a premium compared to rivals but you can see and feel where the extra money goes. Forward-thinking businesses will accept this on the basis that residual values are very strong and the whole vehicle feels – and is – built to last, enabling companies to spread the up-front sticker price over a longer operating period. In ten years time, I'd wager that this vehicle will still be going strong at a point when most of its rivals will be falling to pieces. Enough said.
Space and build quality in the cabin must count among the Crafter's most impressive features. Two or three people can comfortably travel side by side in the front, while the driver's seat is available for height and reach, as is the steering wheel. To make the driver's everyday life easy, there are areas to house shipping documents, food and drink, tools and maps, with a noteholder for the little bits of paper that it's so easy to lose. The spacious cab door compartments can house a full sized atlas as well as a 1.5-litre drinks bottle.
Many of the controls and instruments will be familiar to owners of Mercedes-Benz passenger cars and that is no bad thing for any light commercial vehicle. Storage is fairly well catered for with door pockets, an overhead shelf and a glovebox that can be air-conditioned to keep drinks cool. The Crafter's doors automatically lock once you hit 10mph to prevent undesirables stealing your lunch while you're stopped at the lights.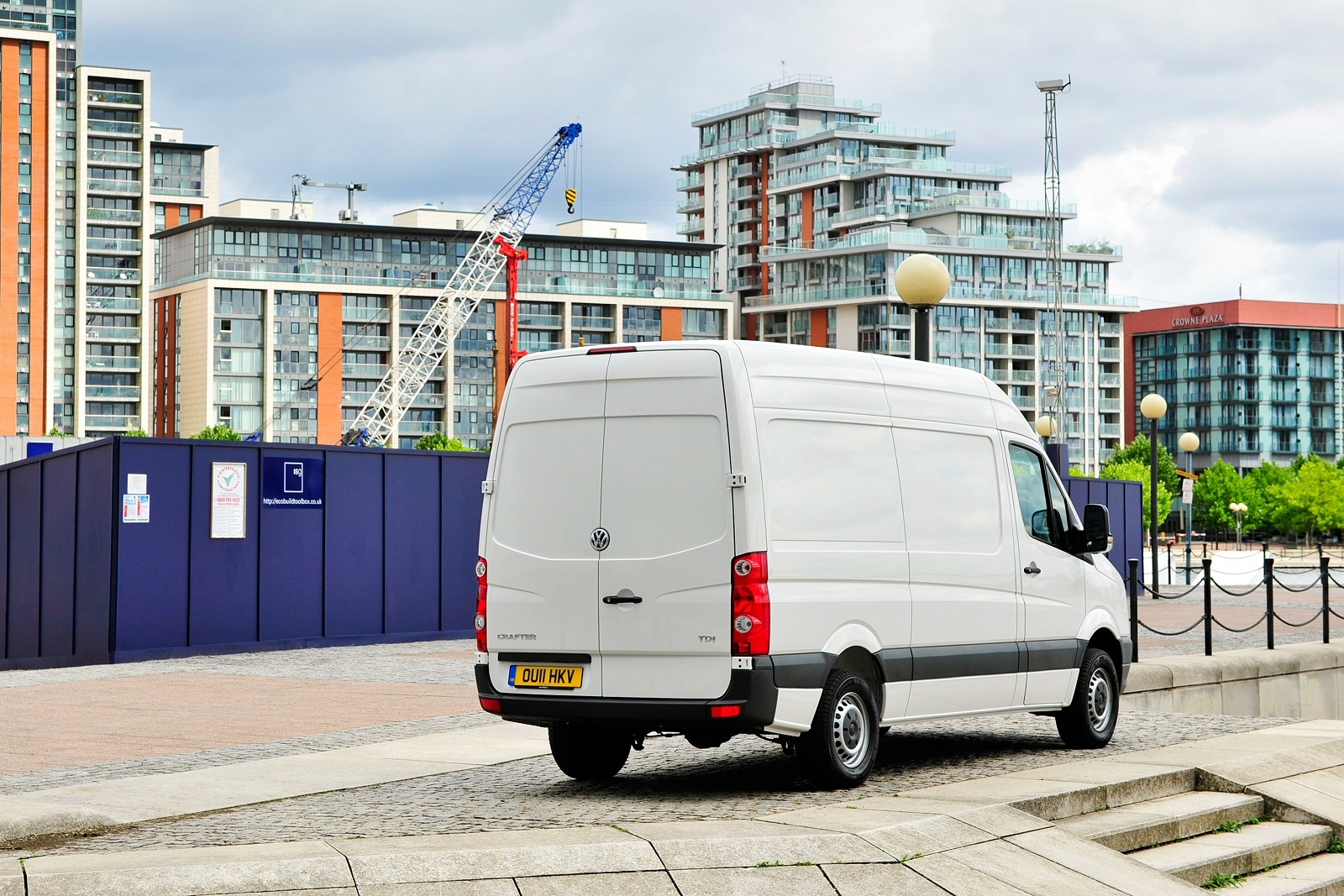 Emissions have dropped by between 10 and nearly 20 per cent. For example, the CR35 2.0-litre TDI 106bhp BlueMotion Technology model has carbon dioxide emissions of 218 g/km, compared to 252 g/km for the previous engine with the same power output. The new Crafter no longer uses AdBlue to achieve these low (EuroV) emissions, yet still qualifies for EEV (Enhanced Environmentally friendly Vehicle) status as standard.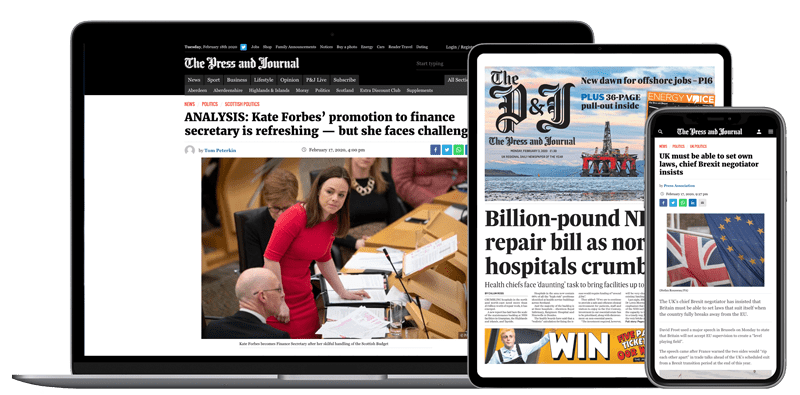 Help support quality local journalism … become a digital subscriber to The Press and Journal
For as little as £5.99 a month you can access all of our content, including Premium articles.
Subscribe