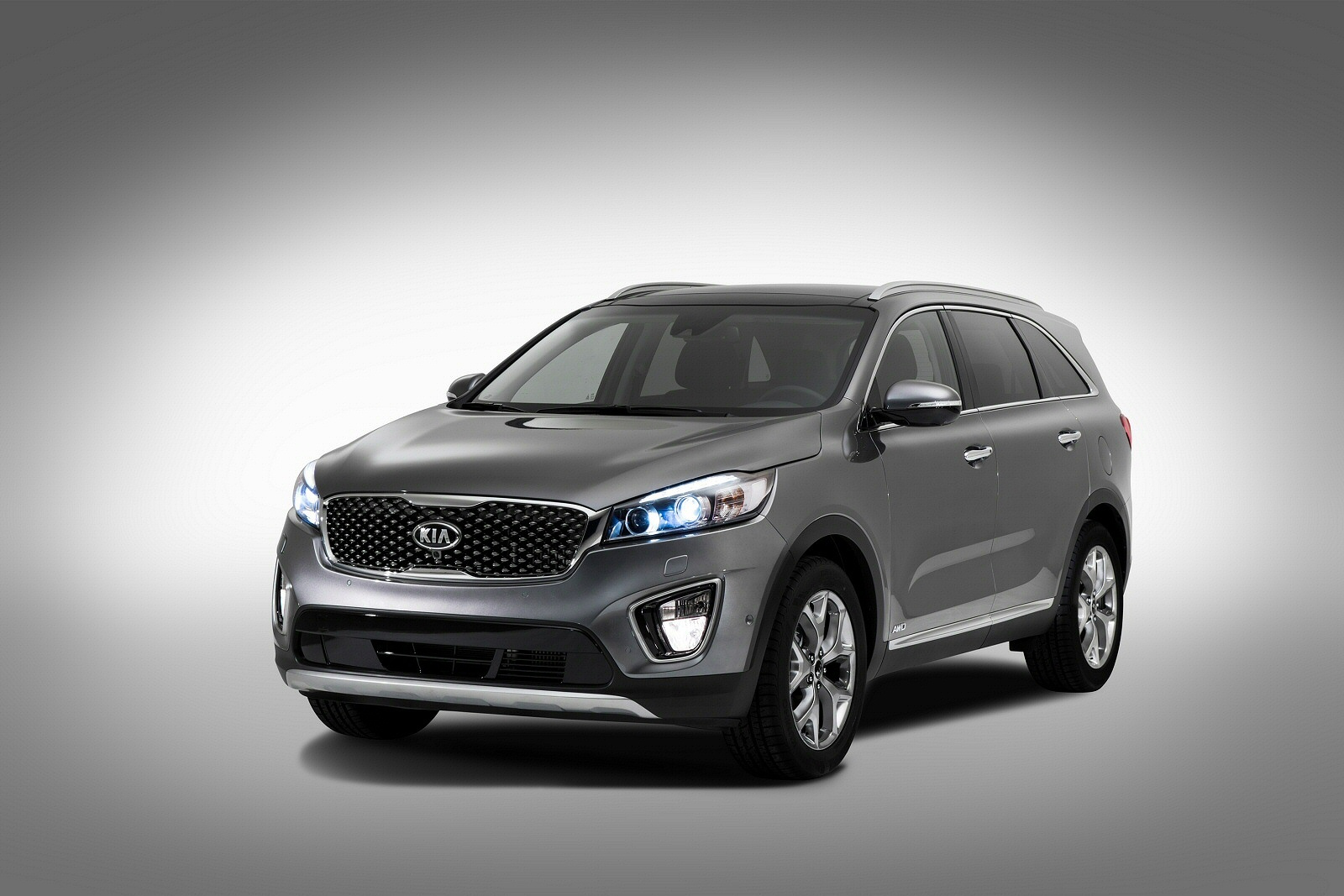 Kia's third generation Sorento SUV looks as if it's really hitting its stride.
Kia hasn't engineered this Sorento by halves. The Koreans announced no fewer than five engine options at launch, although the UK won't get the powerful petrol engines. They just wouldn't sell here, fuel prices seeing to that.
The UK range will hinge around a 200bhp 2.2-litre turbodiesel engine instead that develops a peak torque of 325lb/ft.
A great deal of work has gone into improving refinement, with a torsionally stiffer bodyshell, additional soundproofing, acoustic shields built into the engine bay, and a thicker dashboard.
Depending on speed, ambient noise within the cabin is claimed to be between 3-6% quieter than the previous car.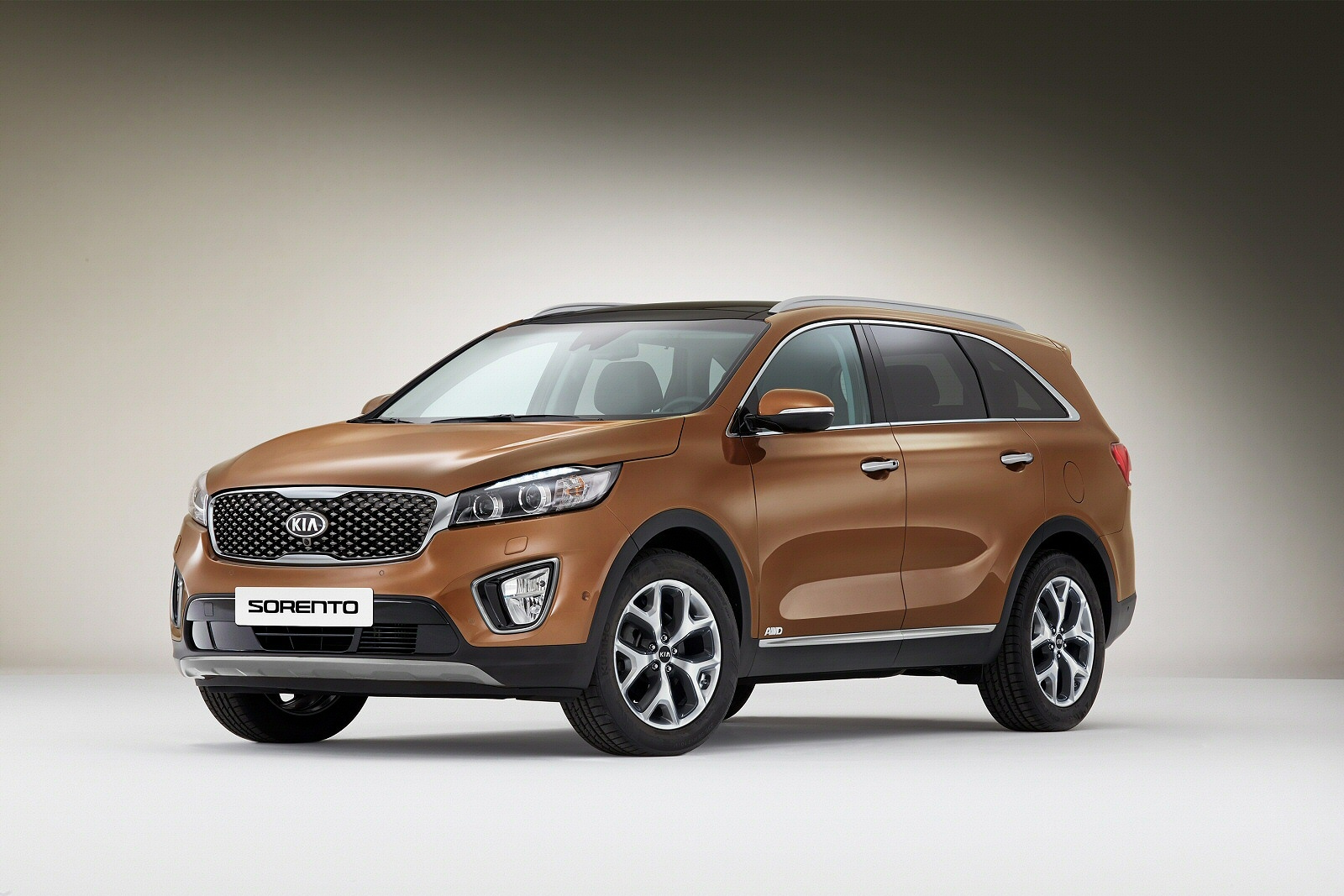 The 'p-word' crops up in almost everything you read about the Sorento: premium. It marks a measure of Kia's ambition.
No longer does the brand feel it's achieved something being accepted into the mainstream. It wants to keep on trucking and leave the likes of Ford, Vauxhall and such like behind.
There's little doubt that the Sorento's exterior design looks agreeably up-market. The styling work was led by Kia's Namyang design studio in Korea, with significant input from the brand's Frankfurt, Germany and Irvine, California studios.
The face of the new Sorento incorporates long, wrap-around headlamps and more prominent fog-lamps, as well as a larger, more upright 'tiger-nose' grille, with a distinctive three-dimensional diamond pattern.
In profile, it retains the Sorento's hallmark long bonnet and trademark chunky D-pillar, but a lower roofline, higher beltline and swept-back shape give the car a more assertive, muscular stance.
The cabin follows a 'modern and wide' theme, providing the interior with a stable, horizontal layout and appearance. A higher proportion of soft-touch materials and leather aims to create a luxury feel. One of the most distinctive interior styling features is the Swiss watch-inspired centre-console, although to this eye it still looks more Casio than Rado.
There's a stack of room inside there though, with five or seven seat models offered. The extra 80mm of wheelbase means greater legroom throughout. Cargo space also increases, and capacity with the third row seats folded flat is up 17.5%, from 515 to 605 litres. The Sorento also features a neat under-floor tonneau cover storage compartment.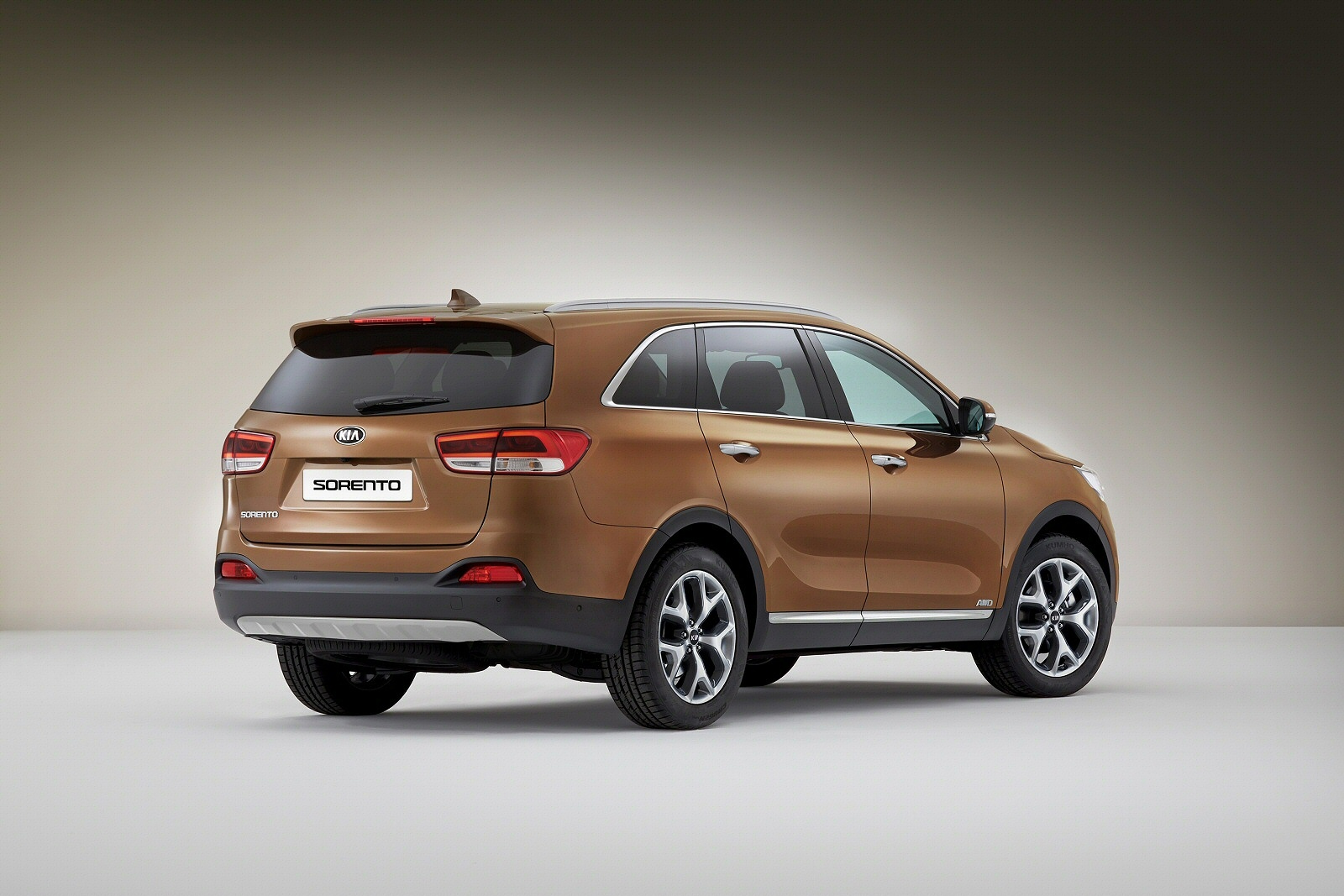 We've had the nod that prices will start somewhere in the region of £27,000 which is still excellent value for money. To put that figure into perspective, the similarly-sized Volvo XC90 will require you to dig in for another £18,000.
In fact, Kia's asking for the sort of money you'd normally budget for something much smaller, such as a Toyota RAV4 or a Honda CR-V. At those prices, we'd forgive the Sorento for being a bit rough round the edges. The fact that it looks very well-appointed only makes its rivals' task even tougher.
It debuts a number of technologies to improve convenience and further enhance the ownership experience.
Select from an Around-View Monitor, with four cameras helping the driver to manoeuvre when parking, and a Smart Power Tailgate. This system opens the tailgate automatically when the key is 'sensed' in close proximity to the trunk, so owners can slide their shopping bags or heavy objects straight into the vehicle.
Safety hasn't been overlooked either and although exact specs have yet to be finalised, the Sorento has been engineered for Adaptive Smart Cruise Control, Lane Departure Warning System, Front Collision Warning, Blind-Spot Detection, Lane Change Assist, Rear Cross-Traffic Alert, and Speed Limit Information Function, which displays the speed limit in the driver's instrument cluster based on cameras detecting roadside signs.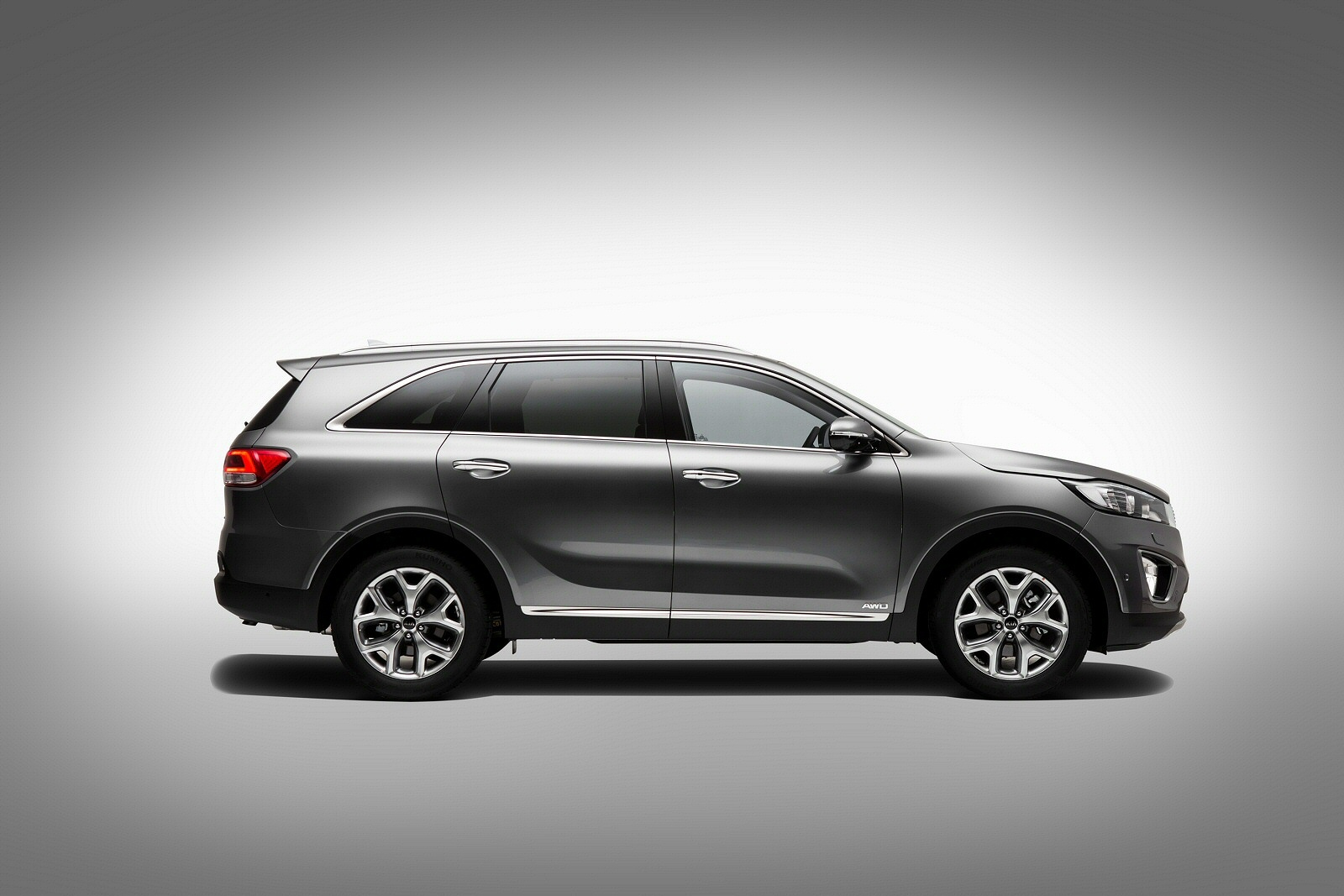 We've yet to see the official fuel economy numbers for this Sorento but the outgoing model was certainly no slouch in that regard, the 2.2-litre diesel engine helping it to a figure of 47.9mpg with emissions of 155g/km. The heftier third-generation model might find big improvements hard to come by.
It's hard not to be impressed at the way Kia has gone about developing the third-generation Sorento. While some may grumble that we don't really need cars to get progressively bigger with each passing generation, few would have any complaints about the way the Sorento has matured.
It's better looking than before and a good deal more design input has gone into refinement, both aural and haptic. It's just a more assured and confident design.
What we're still not quite seeing is a pronounced Kia hallmark with this car. It still seems a fairly reactive move to the way the SUV market is developing.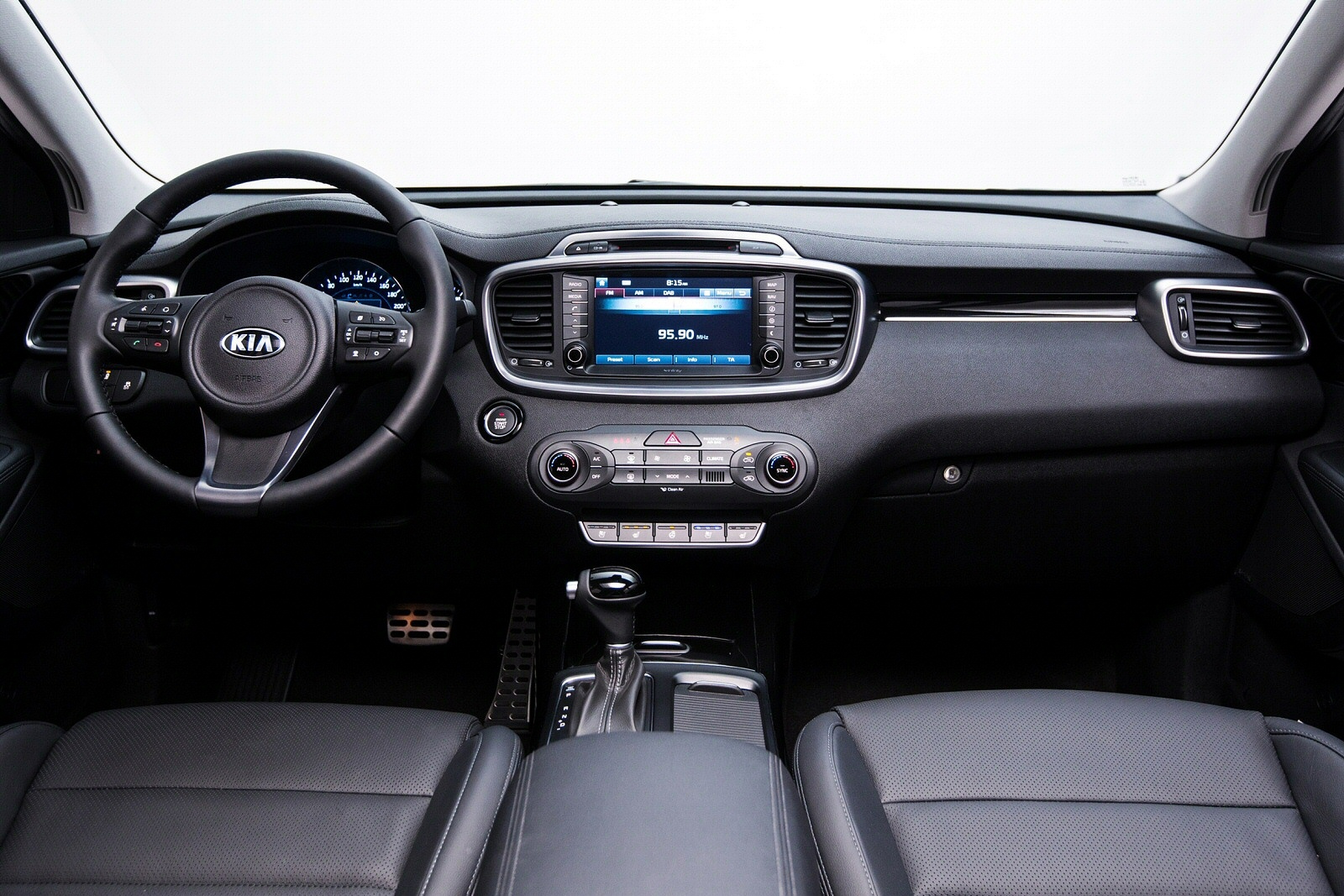 For many buyers, this is no bad thing. The Sorento looks a good deal more expensive than it is and even in a notoriously badge-conscious sector it would appear to be just too much of a bargain to overlook. We'll know more in due course, but at the moment the signs look very promising.
Facts & figures
Model: Kia Sorento – preview
Price: From £27,000
Engine: 2.2-litre turbodiesel
Performance: 200bhp, 325lb/ft of torque
Economy: 47.9mpg (outgoing 2.2-litre diesel engine model)
CO2 rating: 155g/km (outgoing 2.2-litre diesel engine model)