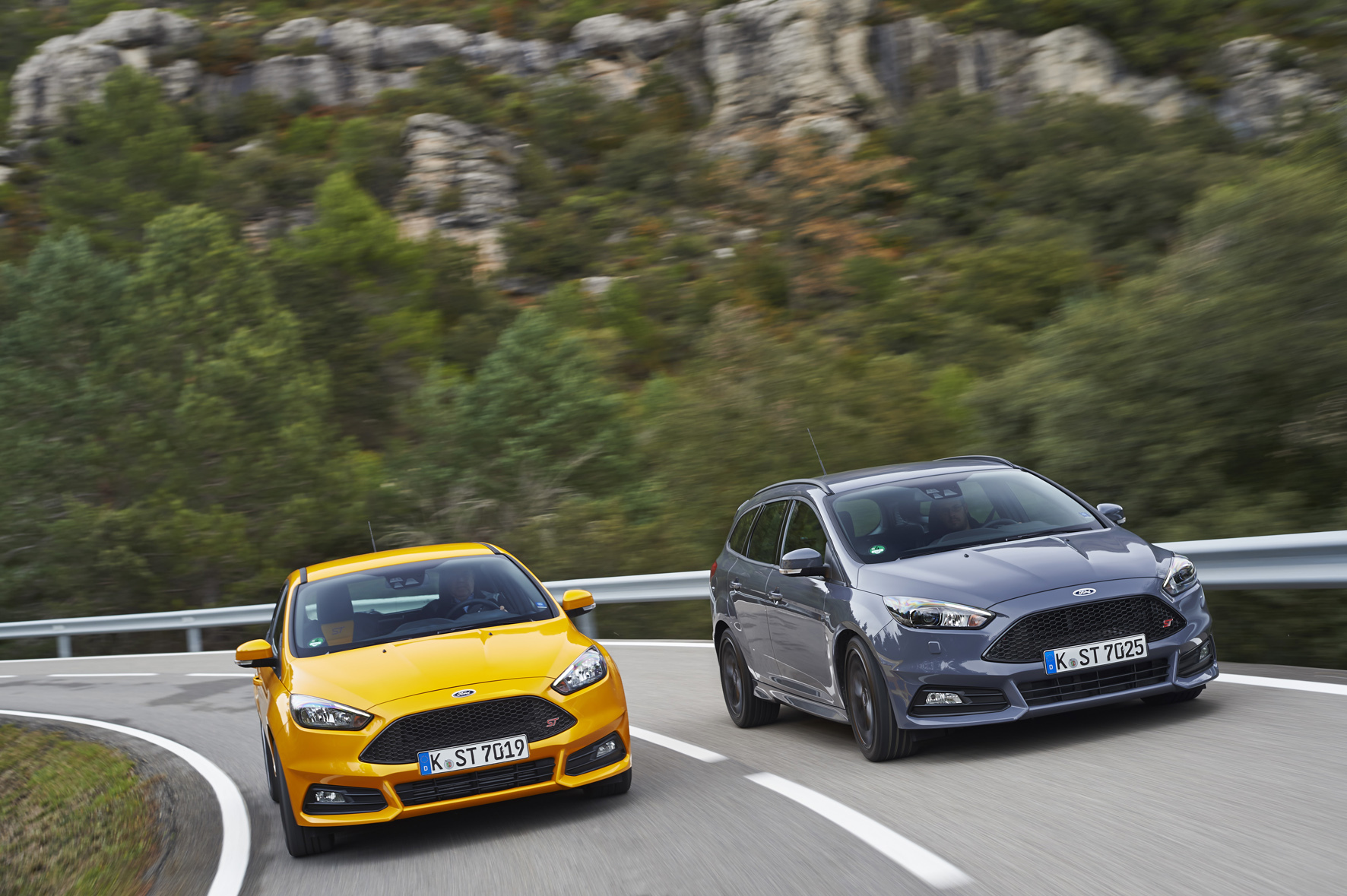 The hooligan of the hot hatch brigade is back, and badder than ever.
Sharper styling, better interior design and a popular new colour are the main highlights of Ford's updated, but still completely rabid, basket-case of a hatchback, the Focus ST.
The ancient and tiny single-colour main screen – though it barely deserved the title – has been replaced with a large full-colour touch-screen that single-handedly transforms the interior into one you'd actually be impressed by.
The ST looks the business, whether you have it with the more sensible new diesel engine or with this, the good old petrol-burning turbo-nutter. There are no visual differences at all, but if you're buying the petrol make sure you spend extra on the Tangerine Scream paint. After all, if you want to drive the four-wheeled equivalent of a Peperami, you want people to know about it.
At a standstill, the fiery Focus is charming. It has a big boot, five seats and the front Recaro chairs even hug your sides snugly. It's all welcoming and warm.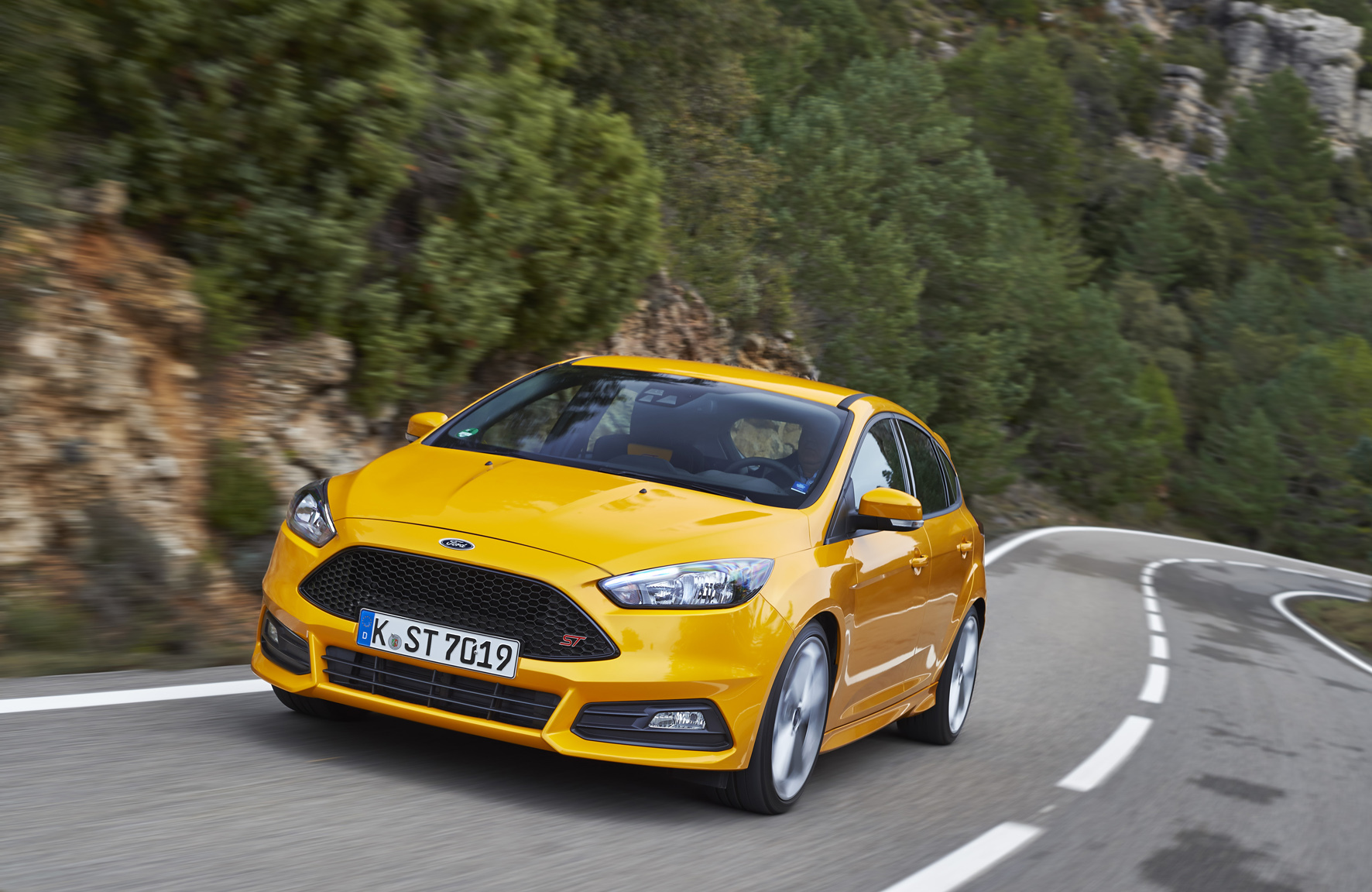 Mind you, once you've brushed past those chunky seat bolsters a few hundred times they might start to look a little worn. And if you choose the brightly coloured seat trim inserts, buy a really good upholstery cleaner on your way home from the dealer. You'll need it.
Some hot hatches choose outright speed and capability. The Focus chooses madness, spinning its wheels at every chance and leaving big, smoking number-elevens up the road away from the traffic lights, even in the dry. In the wet it's just bonkers; you need featherweight feet to keep the front wheels in check.
Fast steering and grippy (if short-lived) tyres create a darty, responsive front end that lights up your synapses like a Christmas tree, but get on the power hard and the 2.0-litre turbo tugs and strains at the steering wheel like an excited bulldog on a short lead. It's breathless, completely absorbing fun, even if that Golf R you were chasing is long gone.
The seats deserve a special mention, gripping and supporting you through corners as fast as you dare go. It's a massive confidence boost to be held in place so securely, and it's a big factor in what leads you to fall in love with the ST so easily.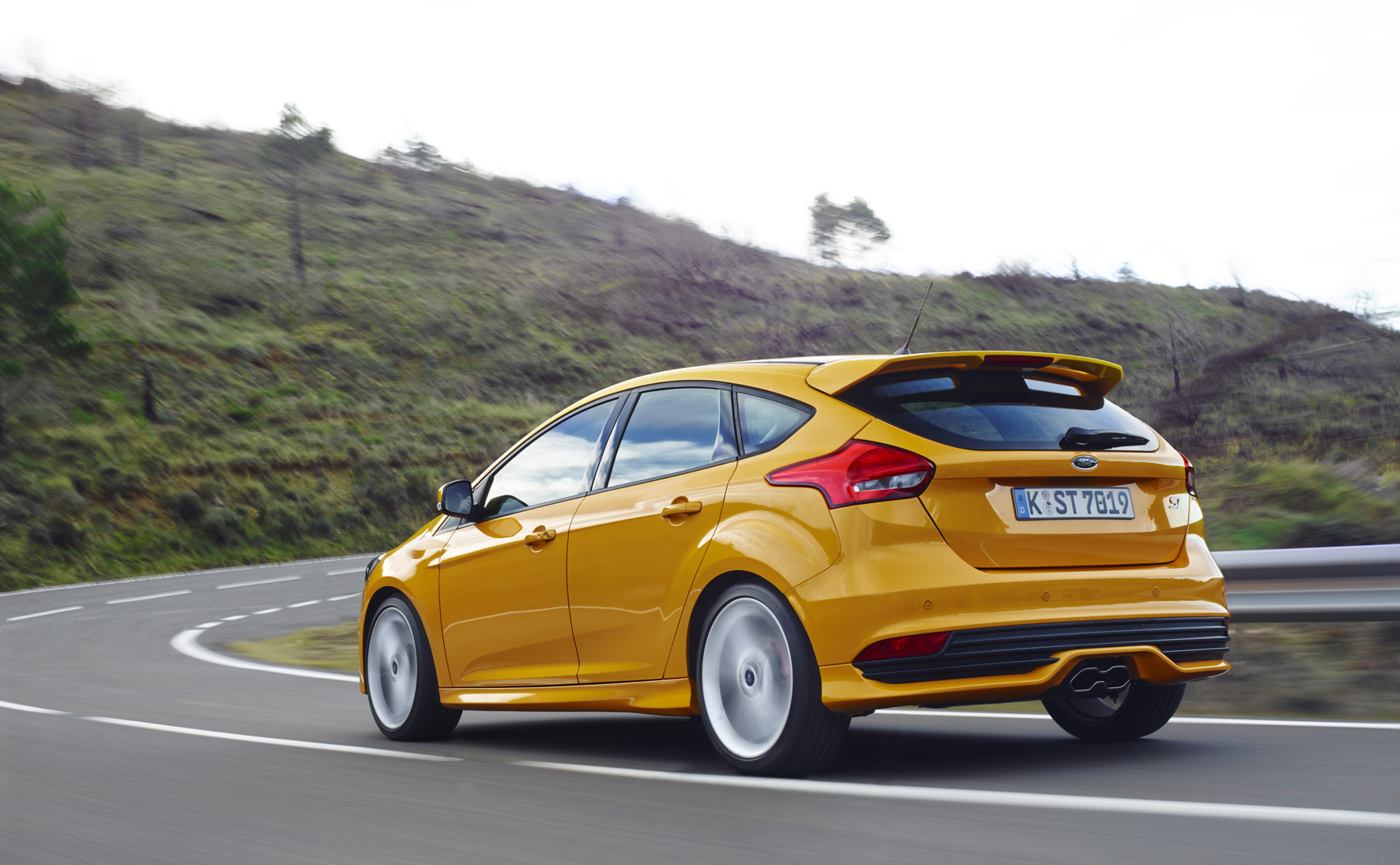 As usual there are three trim levels: ST, ST-2 and ST-3. The ST is a real bargain next to the competition if you're the kind of person who thinks sat-nav and leather seats are for cop-outs. But even the ST-3 is a handy four-figure sum cheaper than the likes of the admittedly superb Seat Leon Cupra 280.
There's a serious question mark within the Focus's own ranks, though. The diesel ST is exactly the same price, will do more miles per gallon and cost less in tax, insurance and depreciation. Doesn't sound or feel anywhere near as entertaining, though.
So who would buy one? The petrol ST is wasted on anyone with all their screws tightened up to the full. It's a car for which you can essentially choose your own hyperbole, but make sure you bring enough. The ST deserves it.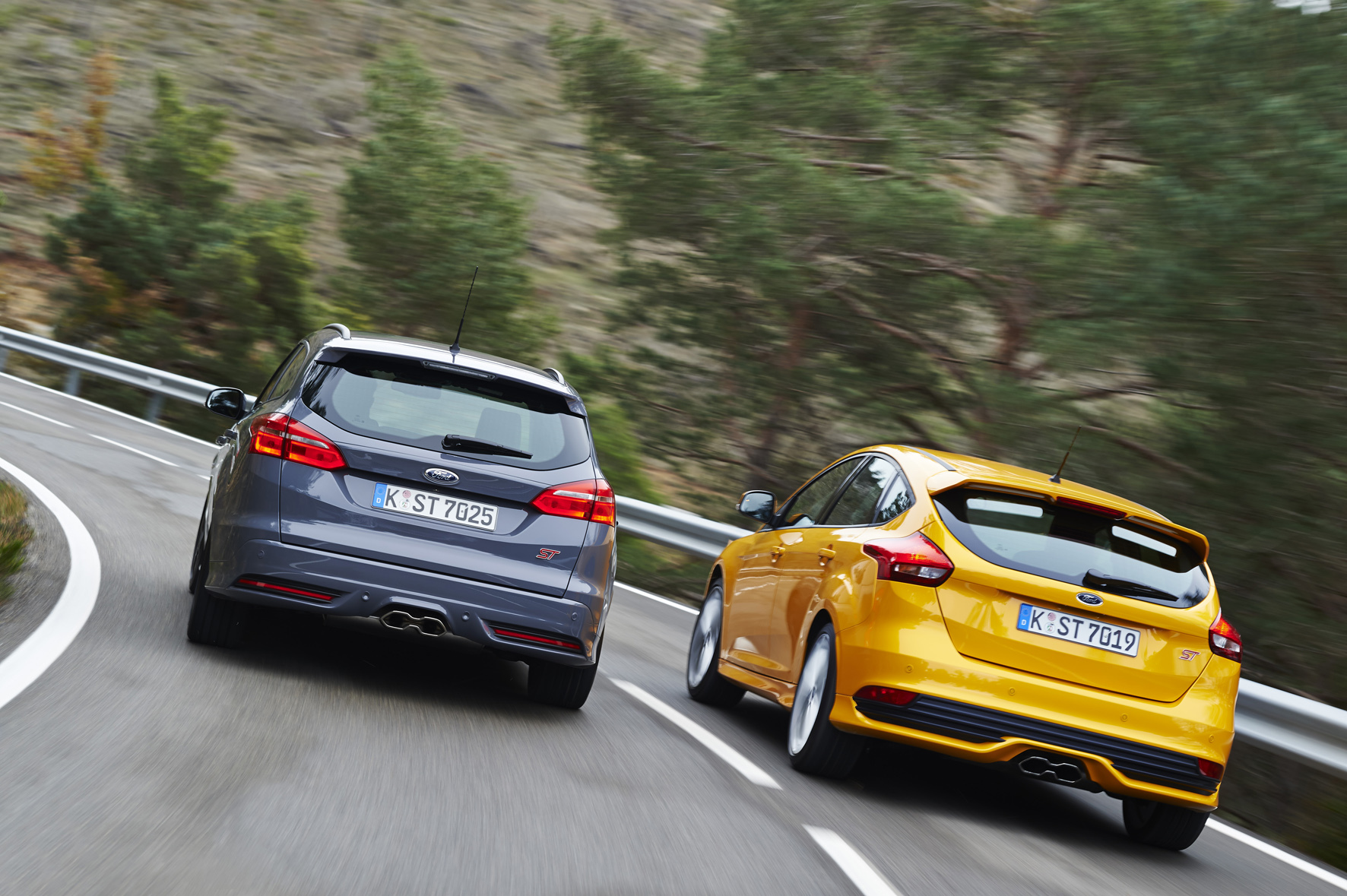 Facts & figures
Model: Ford Focus ST
Price: From £22,195
Engine: 2.0-litre four-cylinder turbocharged petrol producing 247bhp and 270lb/ft
Performance: Top speed 155mph, 0-62mph in 6.5 seconds
Economy: 41.5mpg
CO2 rating: 159g/km