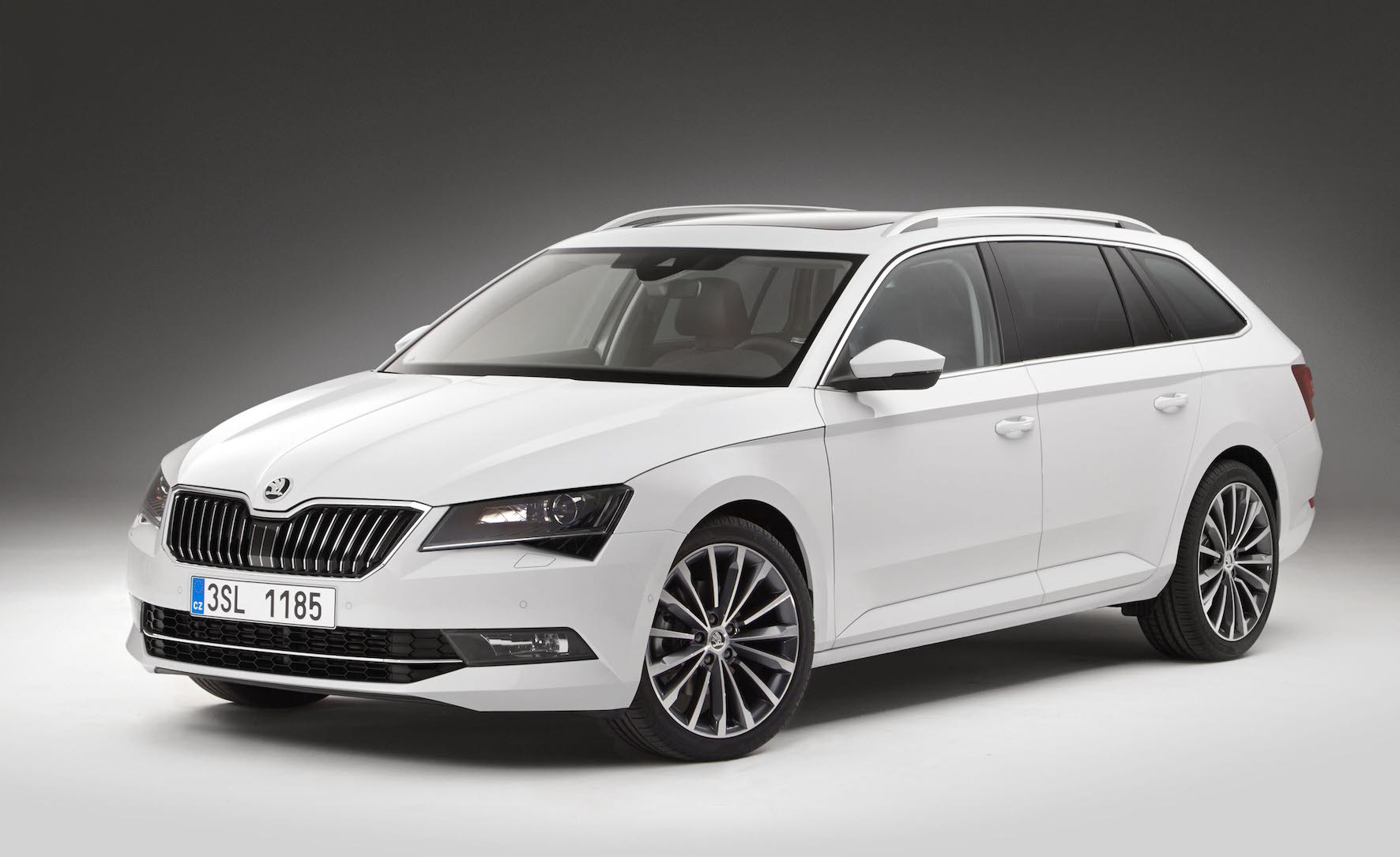 This will be familiar territory for Skoda fans but it's worth repeating for anyone who doesn't rate the Superb alongside more expensive, premium metal.
This all-new model is easily a match for anything from the big three Germans when it comes to refinement and luxury.
Factor in the estate's huge boot and you've got something to challenge cars like the Mercedes E-Class.
Pretty much the same as the four-door model until aft of the rear doors, this Superb wagon will swallow almost anything once you've folded the rear seats.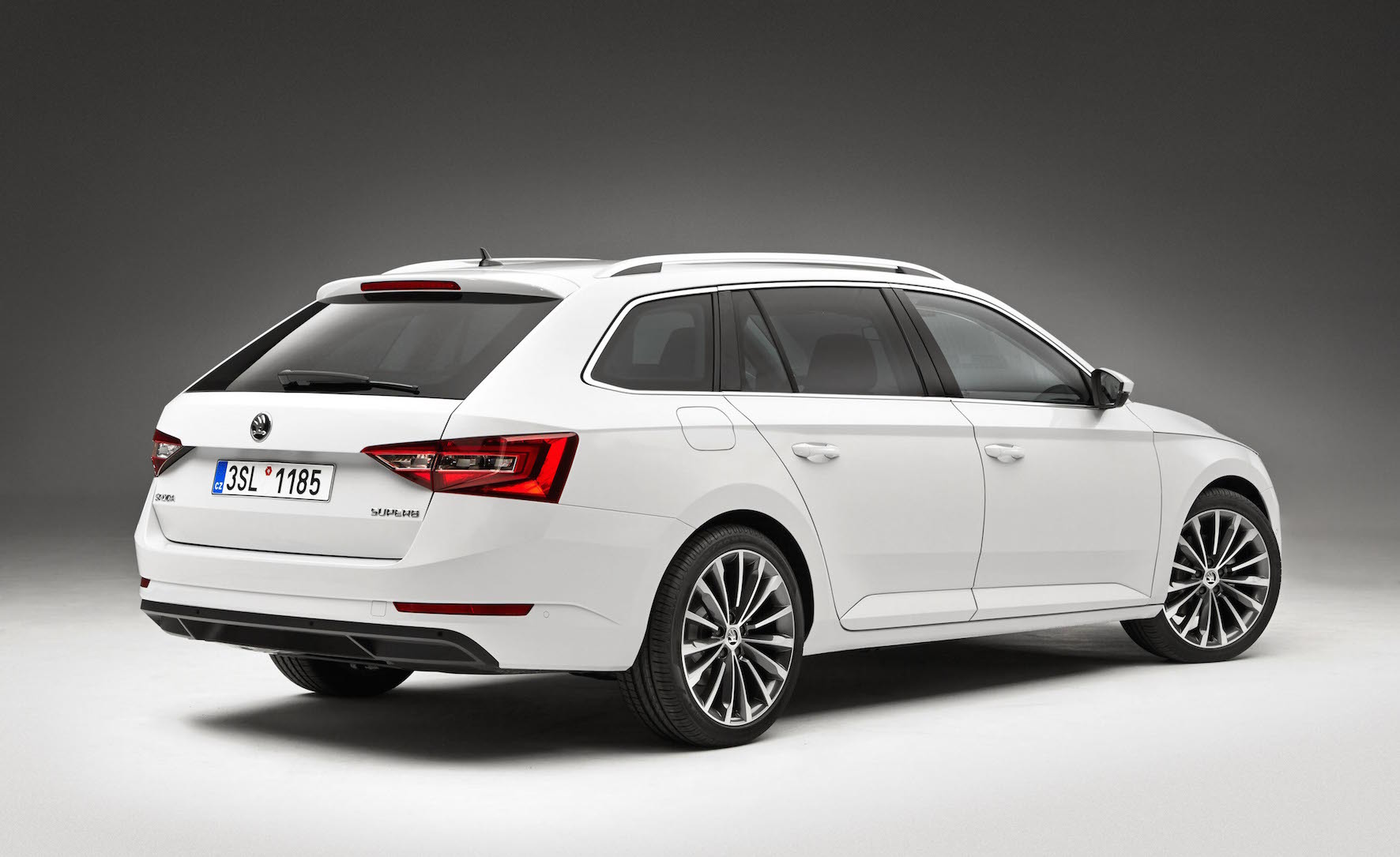 Add a powered tailgate plus clever ways to secure loads and it's clear that Skoda is serious when it comes to combining practicality and luxury.
And this is before you consider the car's base specification, which includes a wealth of safety kit and creature comforts.
Skoda has worked hard to modernise the Superb's looks without harming the car's familiar, understated character.
The result is a neatly chiselled nose and fuss-free sheetmetal, yet there's nothing anonymous about the car's road presence.
The same is true in the cabin – understated premium design describes it best – and the overall philosophy seems to work as buyers continue to flock to the car and the brand in general.
You'll struggle to find fault with the amount of cabin space in the Superb.
Rear-seat passengers benefit from limo-like levels of legroom plus ample headroom.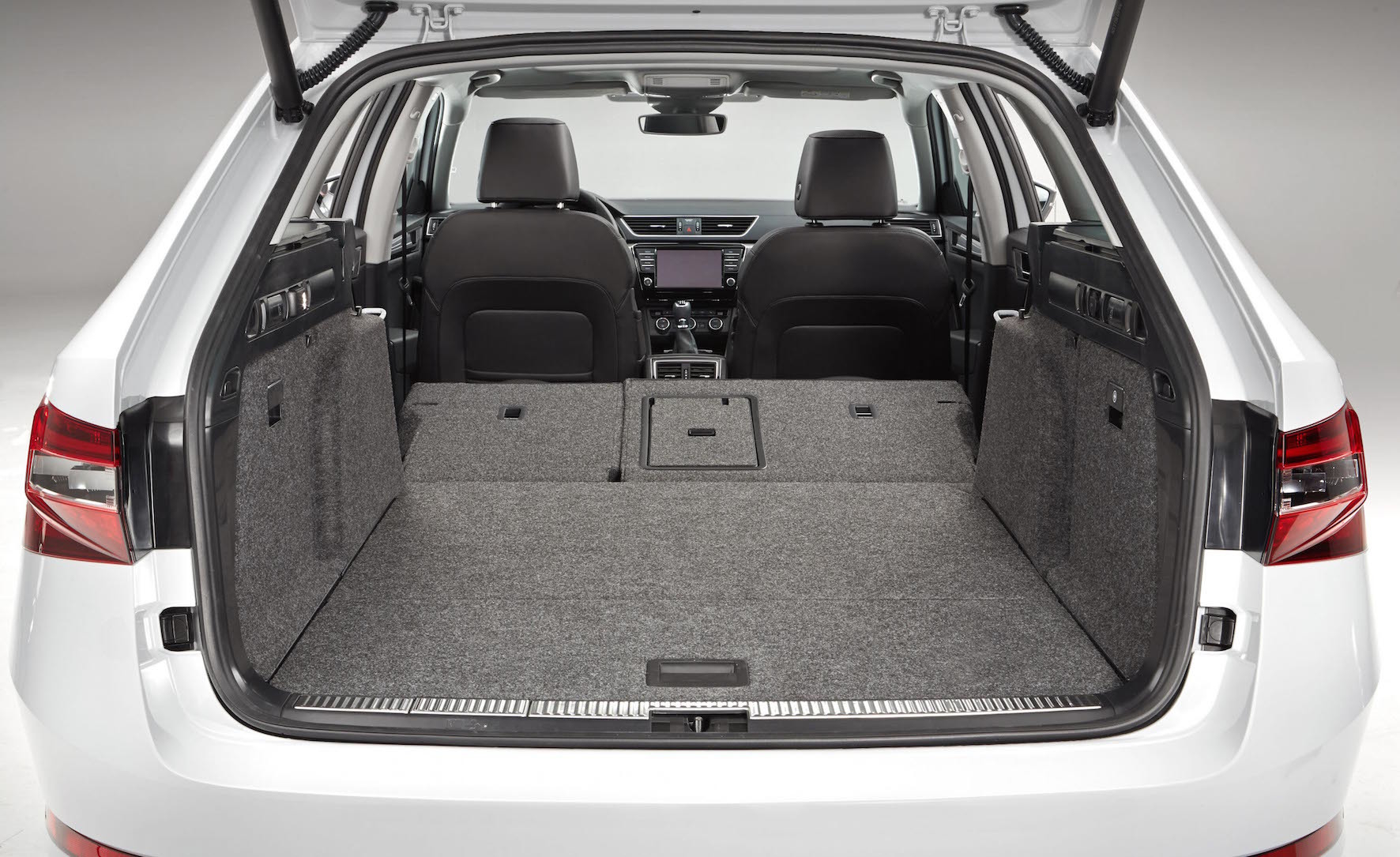 There's no shortage of anything in the front either, with the wide, clutter-free cabin delivering a light and airy ambience.
Oddment storage options aren't in short supply either, but it's the car's boot that steals the show.
Seats-up it boasts a 660litre capacity and seats down it's a considerable 1,950 litres.
The combination of wide, flat load bay plus powered tailgate makes this Superb a winner if you want to combine affordability, versatility and space.
Skoda doesn't pitch the Superb Estate as a performance car but it's surprisingly agile considering its size and load-carrying potential.
Buyers are offered a good choice of familiar petrol and diesel engines, with the latter delivering the best combination of economy and grunt if you plan on racking up the miles.
Fleet buyers will naturally migrate to the 150 horsepower oil-burner, but the star is the more potent 190 horsepower variant. You can't go wrong combining this with Skoda's smooth DSG auto gearbox.
For lower mileage drivers petrol power is a viable option, and Volkswagen Group's trick 1.4-litre unit with cylinder cut-off technology proves a capable, refined and frugal choice.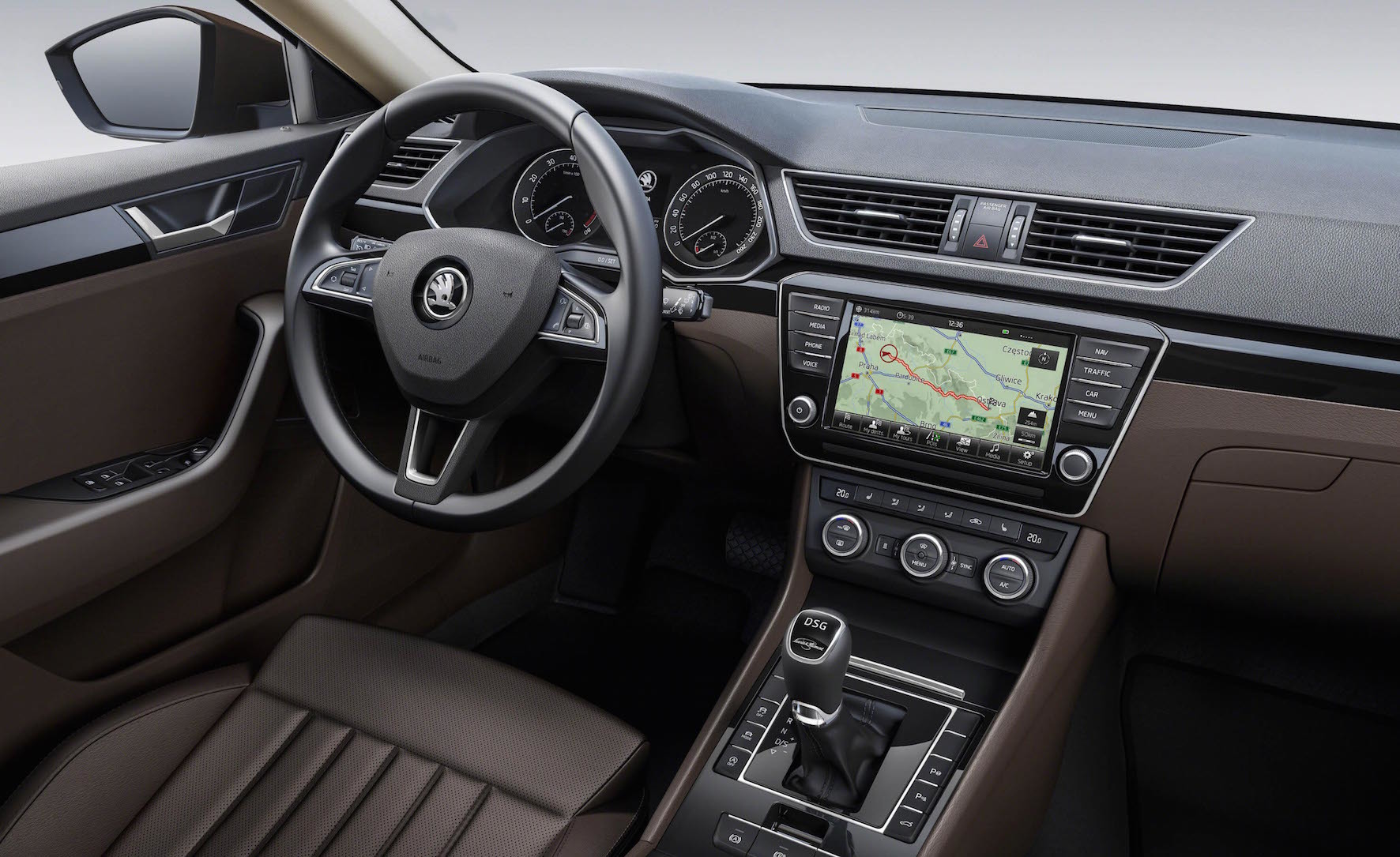 Skoda is also unusual in offering all-wheel drive, which adds some welcome all-weather resilience if you live in rural areas and don't fancy taking the SUV plunge.
Whichever engine you choose, it's clear that the Superb is easily a match for cars costing twice as much when it comes to delivering a premium experience regardless of where you sit in the cabin.
On paper the Superb Estate is a lot of car for the money. You can grab one for the price of a middle-order Mondeo, or go crazy with the spec and still come in well under the price of an equivalent Mercedes or BMW.
And there's no need to slum it either, thanks to the option of high-end audio and easy to use satnav, plush cabin trim and upholstery, a
raft of clever safety tech and a line-up of frugal engines. Oh, and that huge boot.
Seriously, once you've done the sums it's hard to ignore the Superb Estate's charms.
Already a staple of the private hire and chauffeur business, Skoda's Superb has been enthusiastically embraced by people who recognise value for money when they see it.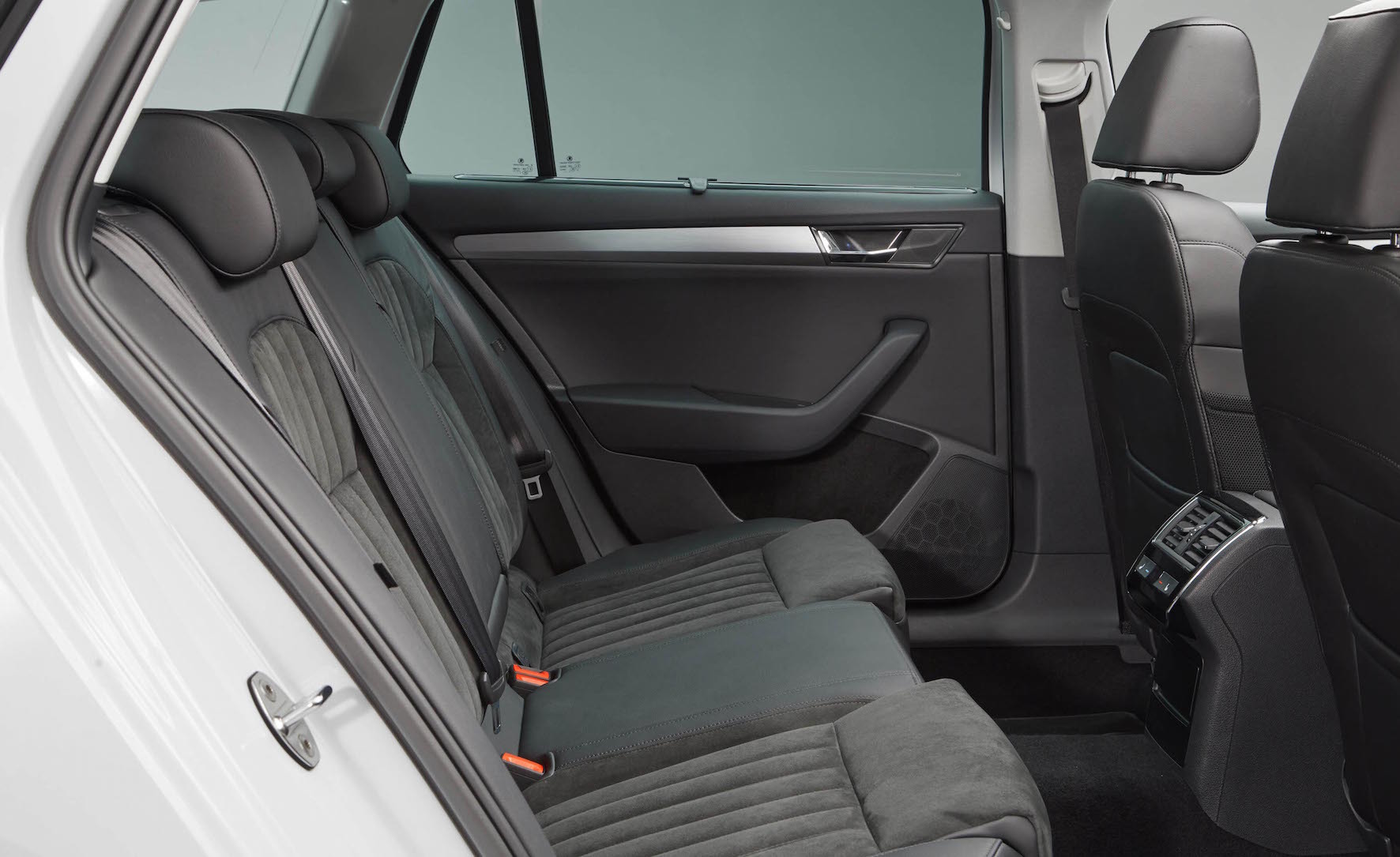 Spacious in the extreme, if you need the ability to haul bulky items in comfort the Superb is hands-down a winner.
Savvy private buyers and business users would be crazy to ignore the Superb family. Badge snobs don't know what they're missing.
Facts & figures
Model: Skoda Superb Estate 2.0 TDI 150 SE L Executive
Price: £26,320
Engine: 2.0-litre diesel unit producing 150bhp
Performance: Top speed 135mph, 0-62mph in 8.9 seconds
Economy: 68.9mpg combined
CO2 rating: 110g/km