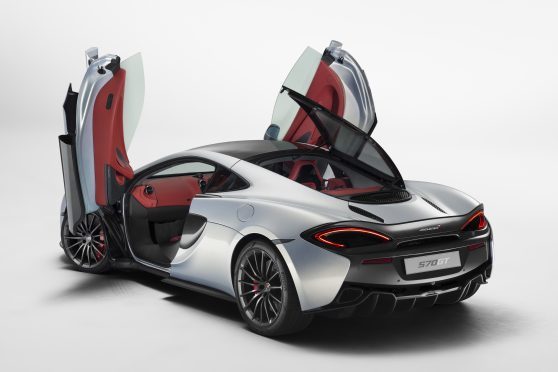 McLaren will showcase the largest selection of models to date at this year's Geneva Motor Show with the full three-tier model range on display, including the latest in the recently-launched Sports Series – the McLaren 570GT.
Practical enough for everyday use, the two-seat, mid-engined sportscar 570GT is the most refined and road-biased McLaren yet, designed with a focus on day-to-day usability and long distance comfort.
It offers increased levels of practicality and comfort, while remaining a true McLaren.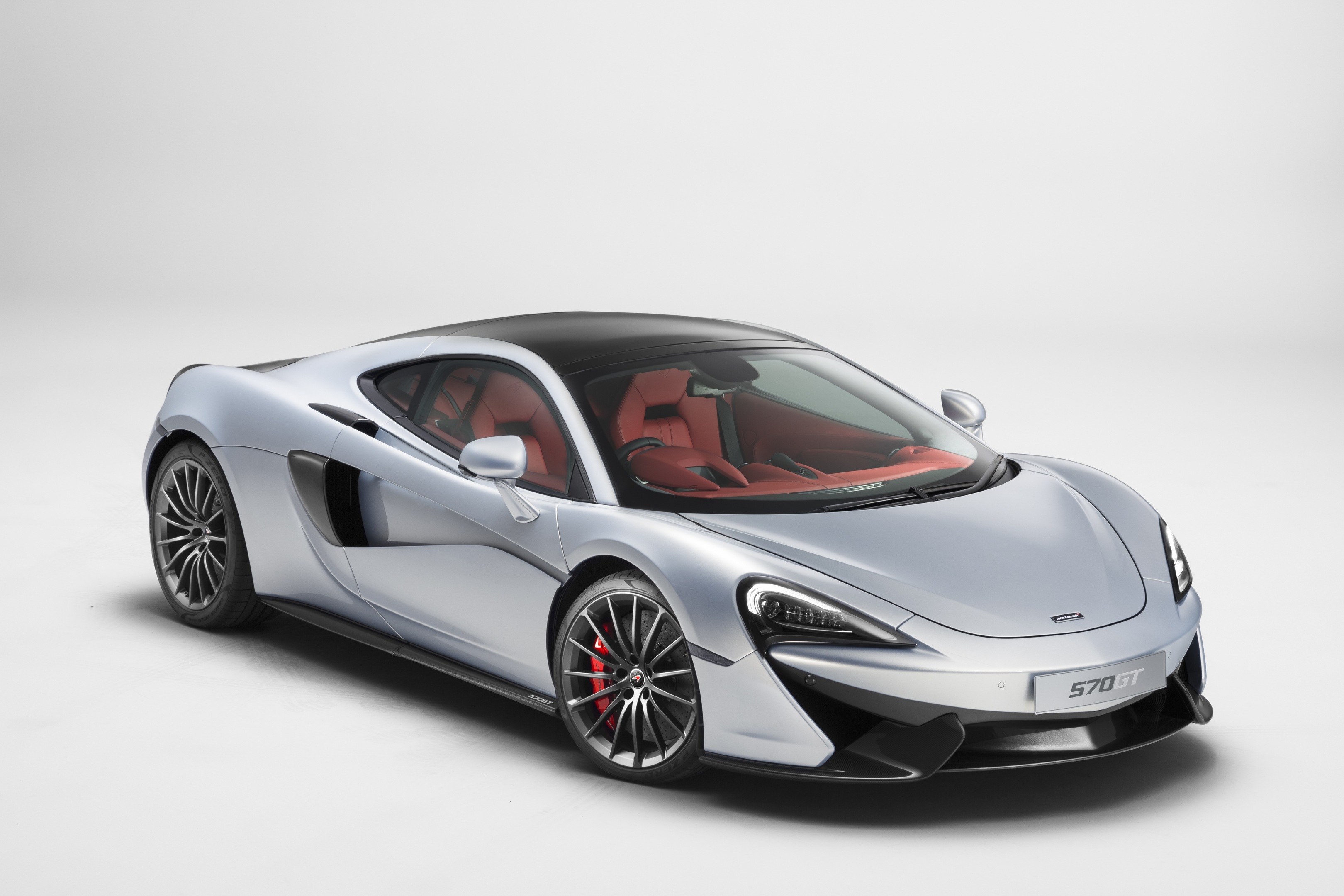 The McLaren 570GT joins the 570S Coupé and 540C Coupé as the third model in the recently-announced Sports Series family. The clean lines of the revised glasshouse give the 570GT a sleek and refined silhouette, and mark out the second of three bodystyles which will eventually complete the Sports Series.
A standard, fixed-glass Panoramic Roof provides a bright, open cabin running through to the large rear glass hatch creating the most luxurious and relaxing McLaren driving environment.
As seen on the other models in the Sports Series, levels of craftsmanship throughout the interior of the 570GT are of the highest level, upholstered and specified with quality materials and the latest technologies throughout.
The 570GT is fitted with the McLaren-developed 3.8-litre twin turbo V8 M838TE engine which debuted in the 570S Coupé.
Power and torque remain at 562bhp and 443lb/ft and power is delivered to the rear wheels via a seven-speed, seamless-shift transmission with adjustment through Normal, Sport and Track settings to produce one of the most rewarding and engaging driving experiences in the sports car class.
Pricing starts at £154,000 in the UK.