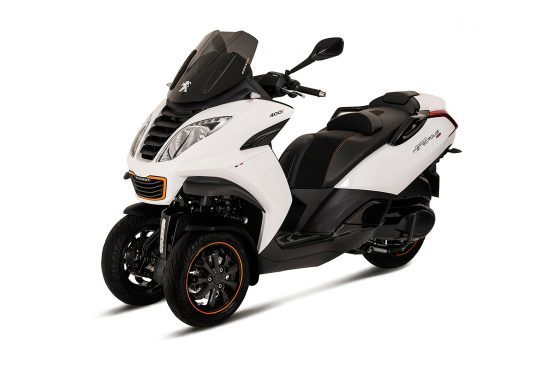 Once you've laughed off all those jokes about three-wheelers, the Peugeot Metropolis RS 4001 makes an awful lot of sense, especially for city riding.
The appeal of a bike that can't fall over never really gets old and the additional stability of the wider front end means you can load it up with gear in the hefty luggage compartment and not worry about feeling inherently unbalanced.
Peugeot is aiming the Metropolis RS 4001 at city types who currently run on four wheels and are looking to downsize and reduce their commuting costs.
For a scooter, the Peugeot Metropolis RS 4001 is relatively expensive at £6,999 on the road.
What you are buying however, is undoubtedly a compromise, trading the comfort and security of a car for the manoeuvrability, agility and lower costs of this city scooter. What's more, the three wheel configuration means you don't require a motorcycle licence to legally ride this machine.It is available in red, grey, black or white.
Rather unexpectedly, the Peugeot Metropolis RS 4001 handles almost exactly like a scooter with one front wheel.
Cynics will doubtless wonder why you should fork out all that money for a clever engineering answer to a question nobody's asking but the Metropolis does offer some key safety advantages.
For a start it's very difficult to wash the front end out on the sort of leaves, diesel or wet manhole covers that are often found in city centres. Either one or the other of the front tyre contact patches always seems to have grip.
Grab the brakes mid-corner and where a normal scooter would have taken to the tarmac, the Metropolis just slows down. The only disconcerting aspect of the Metropolis is that it will only lean so far into a corner. Once you've reached its limit it will lean no more.
Extra rubber at the front also means better braking power and it is claimed a 25% decrease in typical braking distances. Press the 'Self Stand' button and the bike locks upright so it can't fall over.
As much as you expect it to be a dynamic duffer, quite the opposite emerges. Storage is good too and being a three-wheeler, you are not legally bound to wear a helmet though most riders do.
I was certain that the Peugeot Metropolis RS 4001 would prove a temporarily amusing diversion but would fall to pieces under closer examination.
Sometimes it's great to be proved wrong. Although it is expensive and relatively complex, there are real benefits to the three-wheel longer wheelbase and wider track configuration.
I was surprisingly impressed and can see why the Metropolis has been such a huge success for Peugeot.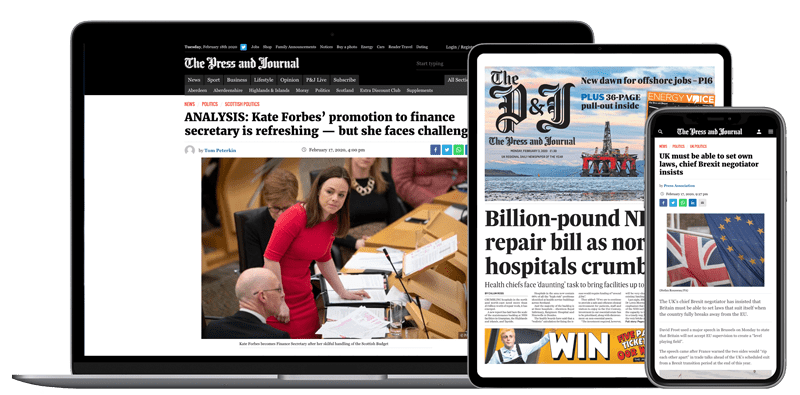 Help support quality local journalism … become a digital subscriber to The Press and Journal
For as little as £5.99 a month you can access all of our content, including Premium articles.
Subscribe