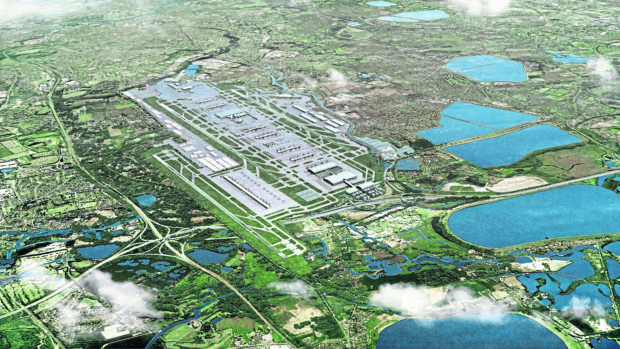 Plans for expanded daily commuter flights between Inverness and London have been discussed at Westminster.
Heathrow Airport executives met the Scottish Chamber of Commerce in a private meeting at parliament to outline progress around the Heathrow third runway scheme and how it could benefit Scotland.
Heathrow Airport director of communication Nigel Milton told the Press and Journal part of the project will be to provide more commuter-friendly flights.
He said: "BA cancelled its Inverness to London route about 10 years ago because they could make more money internationally.
"Now, the BA flights to Inverness have gone up from seven to 10 a week and they are full.
"We're aiming to increase that further to 14 per week, with double daily flights, so people can fly down from Inverness and go back the same day.
"We need to get these timings right with early morning and evening flights to enable Scottish business to take advantage."
Boosting domestic flights is part of proving Heathrow is a UK hub airport and should be granted extra capacity.
Mr Milton added: "We've been very clear the airport is a national asset and not just for west London.
"This latest report shows the benefits of Heathrow to the Highlands, where it has supported tourism and created direct investment.
"It's not about competing with other routes, but about filling in the gaps which direct connectivity cannot."
The report includes the case study of Jacobite Cruises on Loch Ness, which has seen a 12% jump in visitors since the introduction of daily flights to Inverness in May 2016.
Jacobite managing director Freda Newton said the direct link had enabled her company to capitalise on Scotland's international appeal with tourists coming from as far afield as North America and Asia.
She added: "It is from a direct link to a hub airport, where passengers can easily transfer from around the world, that this 12% jump has occurred."
In January, Heathrow also introduced a £15 discount on airport charges passengers flying to UK destinations pay, which is the biggest discount in the airport's history, and is expected to further boost passenger nunmbers.
MPs are expected to vote on the third runway proposals in July.