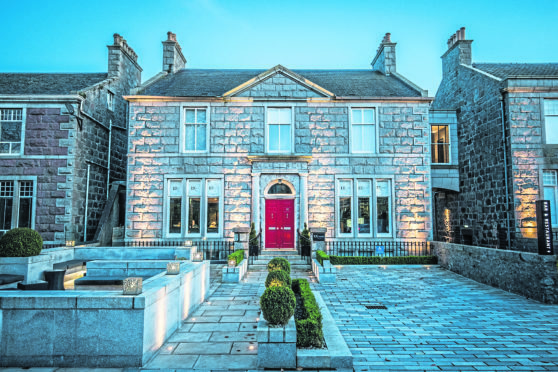 We took it as a positive sign of the summer to come…
The sun was splitting the pavement as we checked into the Chester Hotel in Aberdeen. All around us, holidaymakers were wearing shorts and shades as the city had taken on a Mediterranean feel.
Being shown to our room, the hotel's luxurious Chester Suite, the Med-vibe became stronger as entry to the suite was via a gorgeous Spanish-style terrace and seating area, surrounded by exotic planting – a lovely spot to sit and relax.
If the weather was doing its best to make us feel like we were abroad, so was the hotel as our suite, more of a large apartment really, was different to any room we'd stayed at in Scotland.
It had its own bar, for example.
Not just a wee bar in a corner, but one at least 10ft long, overlooking a very comfortably furnished, large lounge. Behind the bar, illuminated glass cabinets displayed an impressive collection of Champagnes and Prosecco.
But that wasn't the only eye-catching artistic work on show.
On one wall hung a fabulous piece of art, The Seagull by artist and playwright John Byrne. Several of his works are on display in the hotel. I'm told John is a friend of the hotel's owners, and is a regular visitor here.
While it would have been very tempting to simply unpack and chill out, it was too nice a day to spend indoors.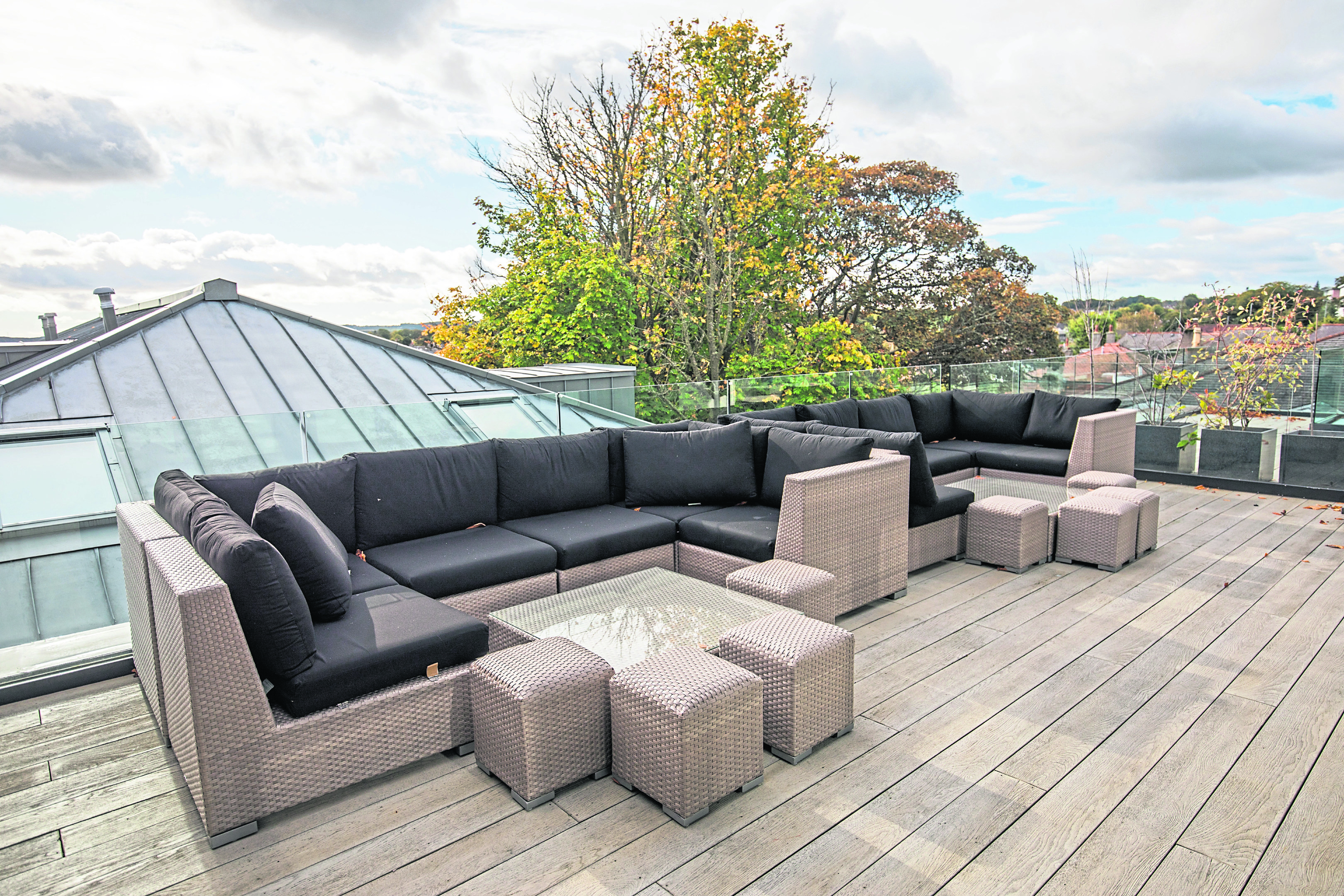 While Hazlehead Park, the Duthie Park and the city's fabulous golden, sandy beach are all great places to spend warm days – and within easy reach of the hotel on Queen's Road – we headed for the city centre instead. Walking along broad tree-lined avenues edged by grand granite buildings sparkling in the sunshine was very pleasant.
Aberdeen has worked hard of late to make itself more of a tourist destination and one fabulous addition has been the Nuart Festival, an art festival which has seen some of the best street artists in the world transform buildings with murals.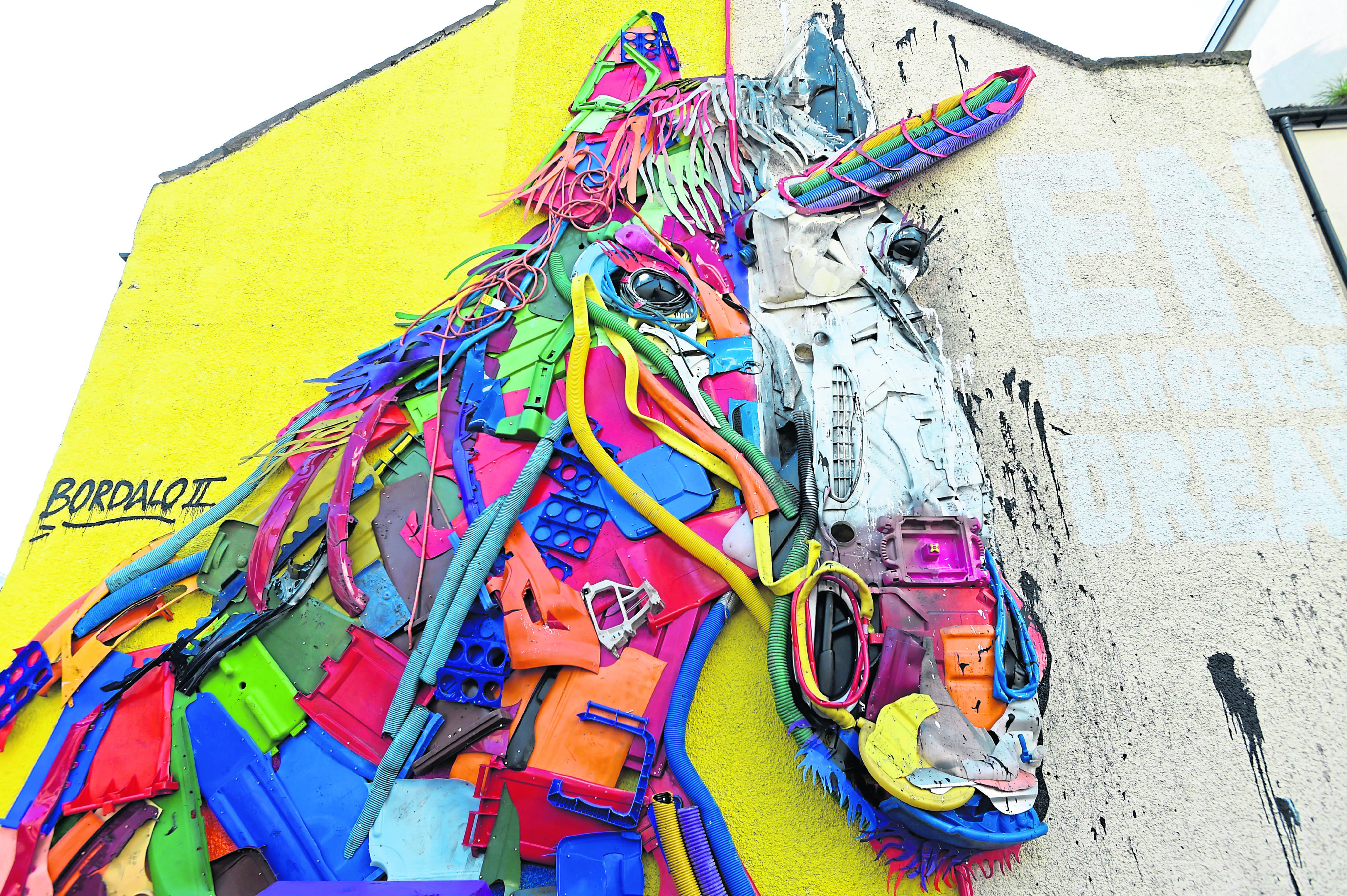 Some of these were easy to spot, such as the fantastic cartoon seagull and chips mural on Willowbank Road from Glasgow duo Conzo & Globel. Others we happened upon by chance, such as those on Union Row, just off Union Street, which included a wonderful three-dimensional unicorn made from recycled plastic, and an enormous mural depicting a young child climbing up the outside of the building.
Down on The Green, there's a mixture of huge works and teeny models to look out for and it was fun keeping our eyes peeled.
As a former Aberdeen resident, it's always interesting returning and looking at the city with fresh eyes. I was amazed by the amount of regeneration taking place, while the number of new eateries, many offering exotic, vegetarian or vegan fare, was really impressive.
There was a real buzz about the city, and it felt good to be here.
To cool down we headed indoors to an old favourite, The Maritime Museum on Shiprow, and as always, we were impressed by the displays here. That sparked an idea for us to take a look at how the next big sea-borne change in Aberdeen was taking place, the transformation of Nigg Bay.
But that could wait until tomorrow as we had a table booked for dinner the Chester's IX Restaurant which holds two AA Rosettes.
Again, it didn't feel like a traditional Scottish restaurant as it was very glamorous. Formerly Simpson's Restaurant, £5 million was lavished on the refurbishment, which has resulted in a very high-class and elegant place to dine.
Adding to the cool vibe, a young saxophonist was playing live – a really nice touch. The theatre-type kitchen allows you to watch the chefs at work, while diners have the option of choosing their own meat from a special market counter.
Under the guidance of executive chef Kevin Dalgleish, this fine-dining restaurant continues to push culinary boundaries, but traditional meals are not overlooked. Kevin has put the focus on family dining by bringing back traditional Sunday lunch, with a menu designed to be lingered over.
Dinner was sublime and the service faultless. Out of sheer noisiness, I popped my head into the private dining rooms adjacent to the main restaurant, and once again was hugely impressed by the glamorous style, while one room opened on to a large rooftop area offering fabulous views across the city.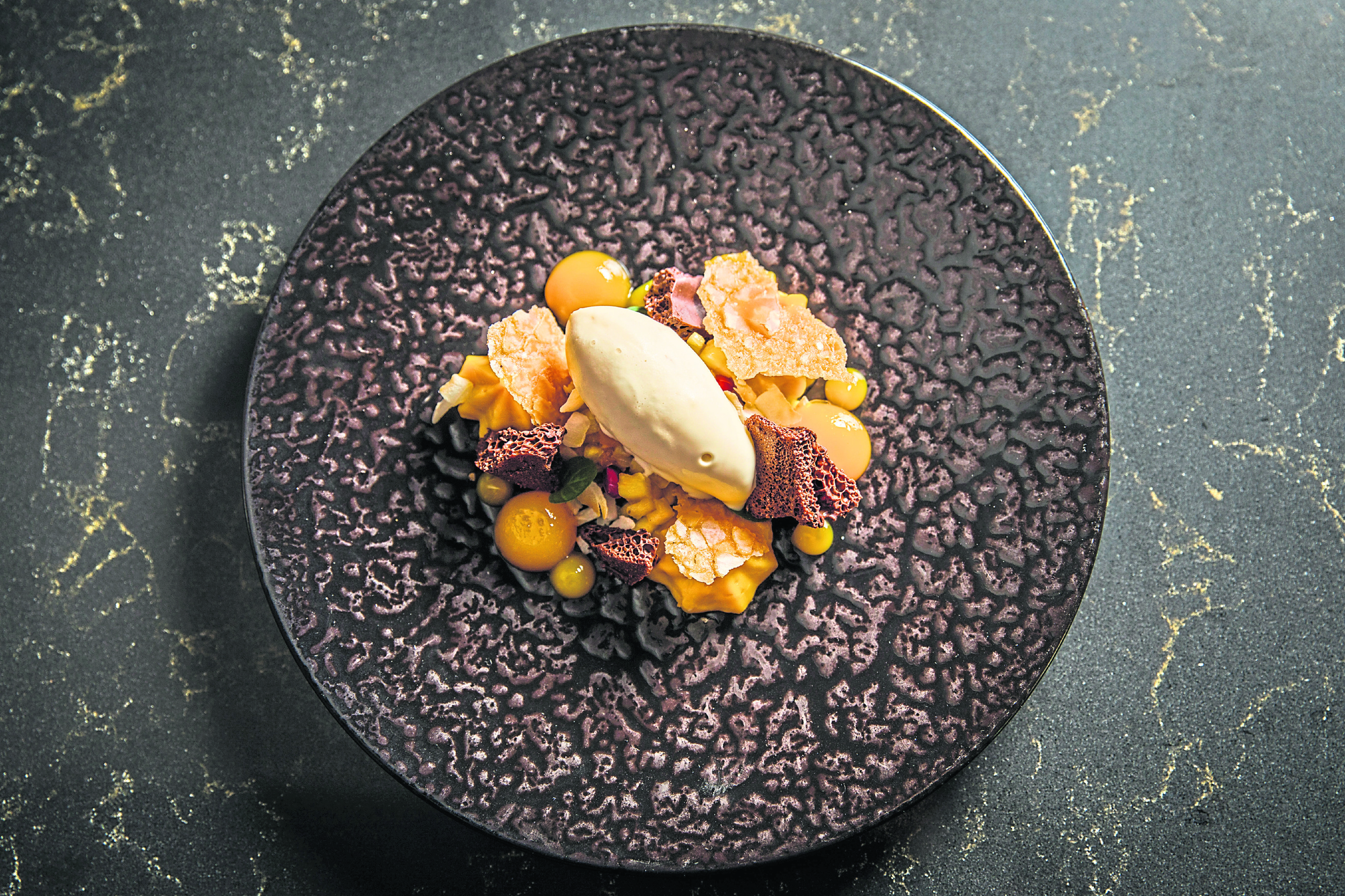 Meanwhile, the vibrant IX bar has an impressive selection of drinks.
After dinner we retired to our suite, and as we stepped through the front door, were once more struck by the sheer size of it. The Chester Suite is popular with brides and it's easy to see why. There's lots of space for a bride and her attendants to gather and prepare for the big day, and with that enormous bar, one can only imagine the fun that could be had.
Japanese-style wooden sliding doors lead from the lounge to the bedroom, which also benefits from full-height glass doors with a glass-fronted Juliette balcony overlooking the terraced garden.
There's a separate dressing room and a luxury en suite bathroom with rainfall shower, deep bath, twin sinks and designer toiletries. If you like gadgets, you'll love this room as there's loads of them. My favourite being a TV, which at the press of a button, appeared like magic, from the bottom of the bed!
After sleeping like a baby I spent the morning doing something I'd always dreamed of. I shared a bath with celebrity chef James Martin…
OK, he was on TV and I was in the bath, but I was able to watch his Saturday morning show while relaxing in the deep roll-top bath as the bathroom featured an Aquatek TV which allows you to catch up with your favourite shows as you soak.
After a fabulous breakfast, we set off once more, this time heading for the Torry Battery. From here there's grand views of the busy harbour, the city skyline and miles of golden sand to be enjoyed.
On foot we made our way towards Girdleness Lighthouse where we could see the new pier – which will eventually allow cruise ships to dock here – being built. We could also see the new offshore wind farms in the distance.
All new attractions, but as we made our way back to the car, we spotted an old, beloved attraction. A pod of dolphins leaping and diving around the entrance to the harbour. We spent half an hour entranced by these beautiful creatures.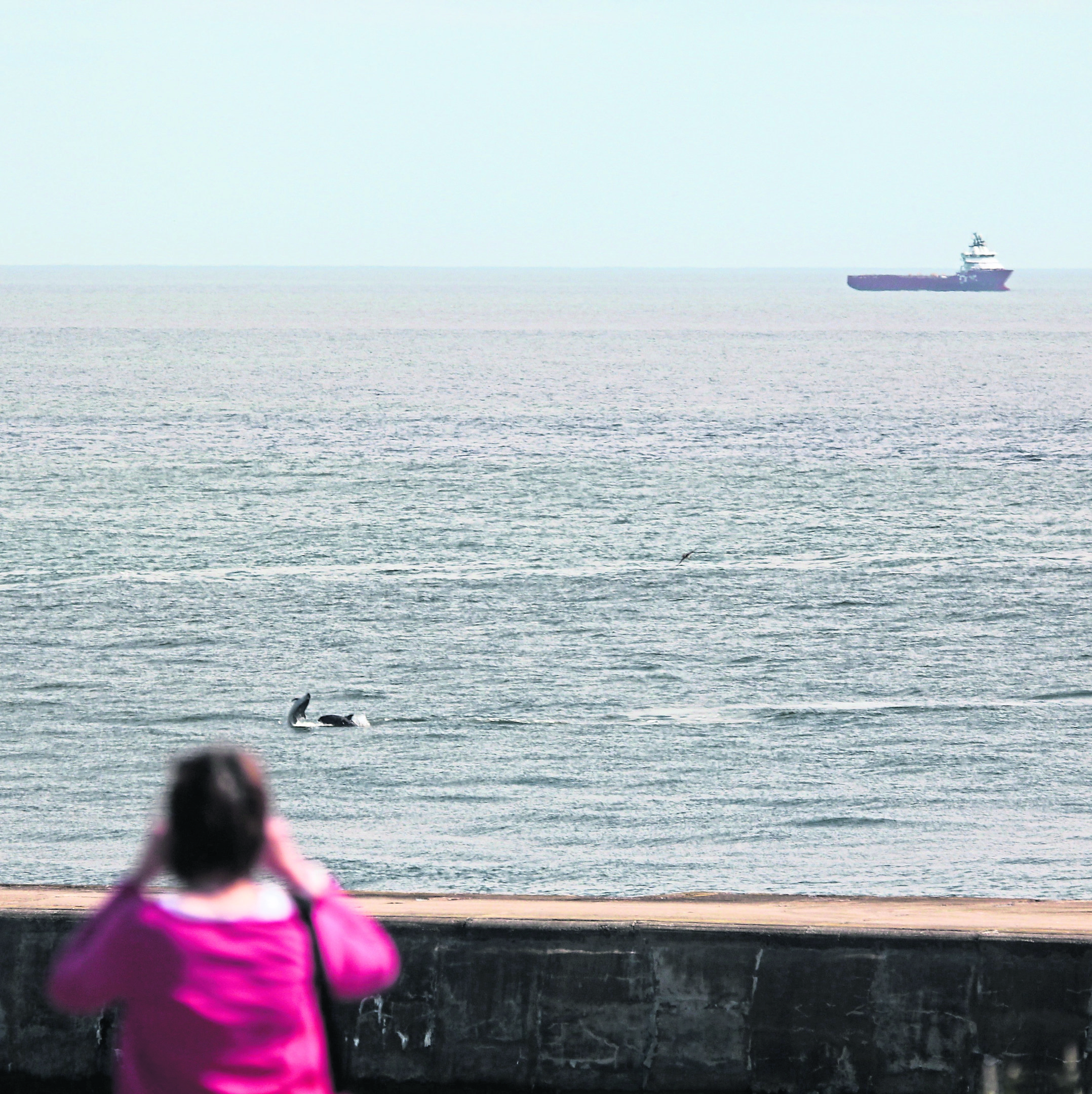 Impressive works of art, dolphins, fantastic high-class food and luxurious accommodation.
If Aberdeen continues in this manner, it won't be able to keep tourists away.