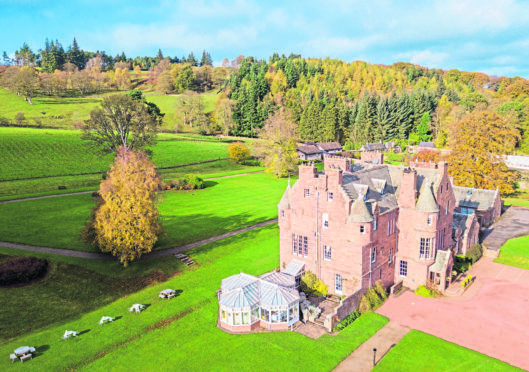 As mountaineering movie stars such as Sheila Hancock, who features in the current release Edie, shine a bright light on the far north-west of Scotland and the North Coast 500 tourist route becomes ever more popular, other areas are in danger of being overlooked.
Take the Borders, for example. If you live in the Highlands it takes a long time to get to this area of our wonderfully diverse country. However, it has much to offer those who make the effort to explore it. At this time of year, the countryside appears to ripple and undulate towards a horizon which is a collage of vivid blue sky and verdant fields. There is an abundance of stately, broadleaf trees. Lush paddocks are home to ambling horses enjoying summer freedom and local people appear to be both friendly and reserved.
However, there are numerous monuments to fabulous wealth in the forms of castles and stately homes and many of these now welcome discerning guests who wish to wind down and wind back time to a gentler era when the day was punctuated by such civil happenings as afternoon tea taken in a room with a garden outlook and a dinner which is worth dressing up for.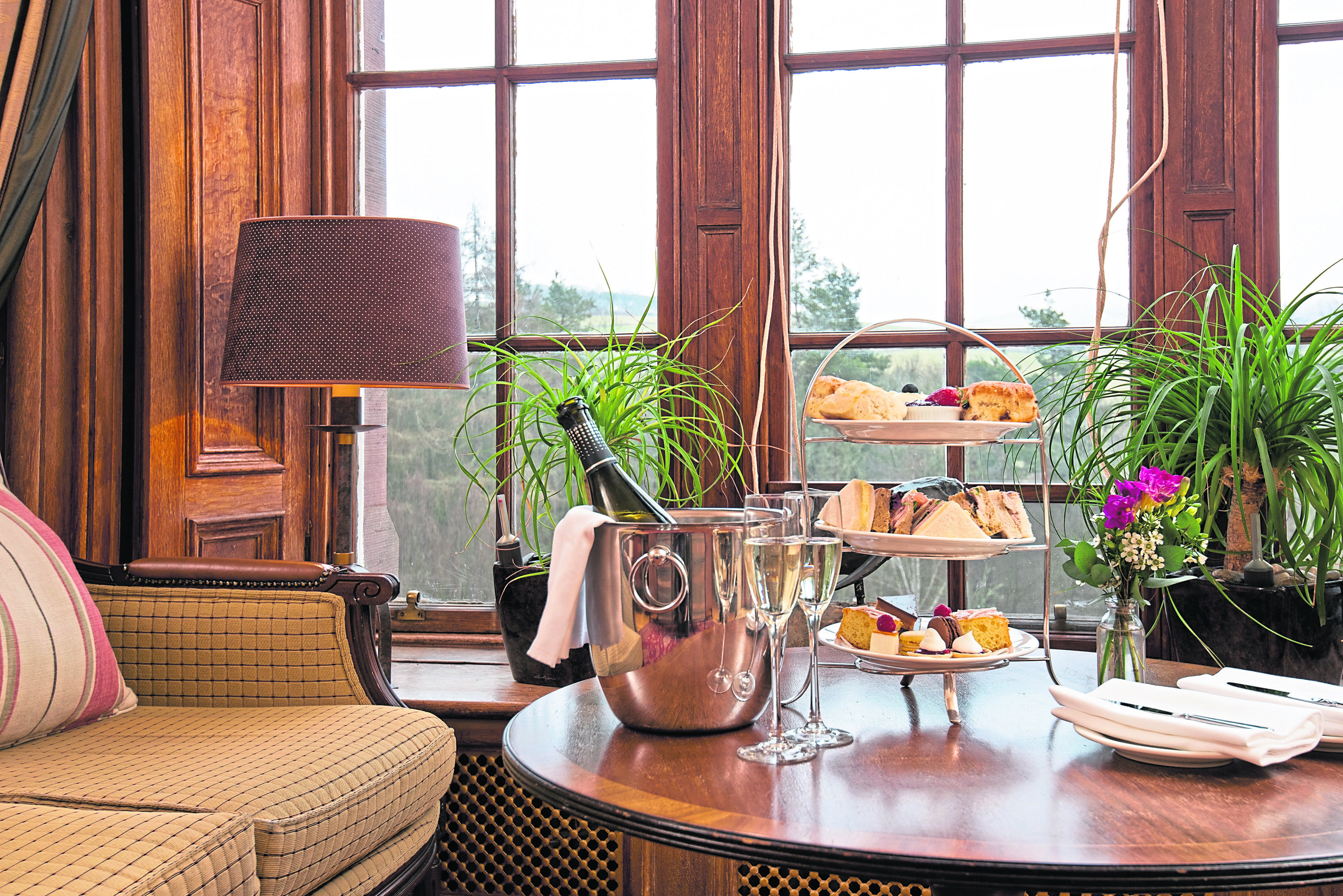 Cringletie House is one such place. It is situated almost three miles from Peebles, tucked away from a winding country road and accessible by way of a long, curving driveway which traverses a tranquil river and is bordered by oak woods. These trees have been silent observers of human happenings for a few hundred years. Were they to give voice to what they have seen, they may well express approval of the way things are done at Cringletie in this tumultuous modern era.
The house itself was designed by renowned 19th Century architect David Bryce and completed in 1863. It is modest and restrained in comparison with his other more famous creations such as Fettes College in Edinburgh or the capital's Royal Infirmary. It was designed to replace the seat of the Wolfe Murray family whose previous home was irredeemably damaged due to rat infestation.
Today the house is home to an eclectic art collection and is furnished in a restful, traditional style which contrives to settle the mind and focus the eye on the bucolic scenes framed by its sash and case windows. There is something utterly charming about enjoying a pre-dinner gin and tonic with a friend while watching the lazily, powerful meanderings of Highland Cattle.
The bedrooms follow the same pattern of restrained elegance and the bathrooms are both generously proportioned and well kitted out with ceramic fixtures, aromatic soaps and yet more peaceful views of animals in clover.
When we were suitably attired we took our places in the genteel dining room where the ceiling fresco of cavorting cherubs attracted our attention as we tried to decide which of the items on the menu would add up to the most delicious meal. We spread our bets and decided to share. So we ordered roulade and mackerel in lime followed by roast duck and lemon sole with lobster sauce. We rounded off this wonderful feast with a confection of complimentary chocolate dishes and a trifle.
The next morning I made my way to Glentress Forest which is a short taxi ride away. I had booked a mountain biking session with Ridelines and was looking forward to meeting proprietor, Andy Weir.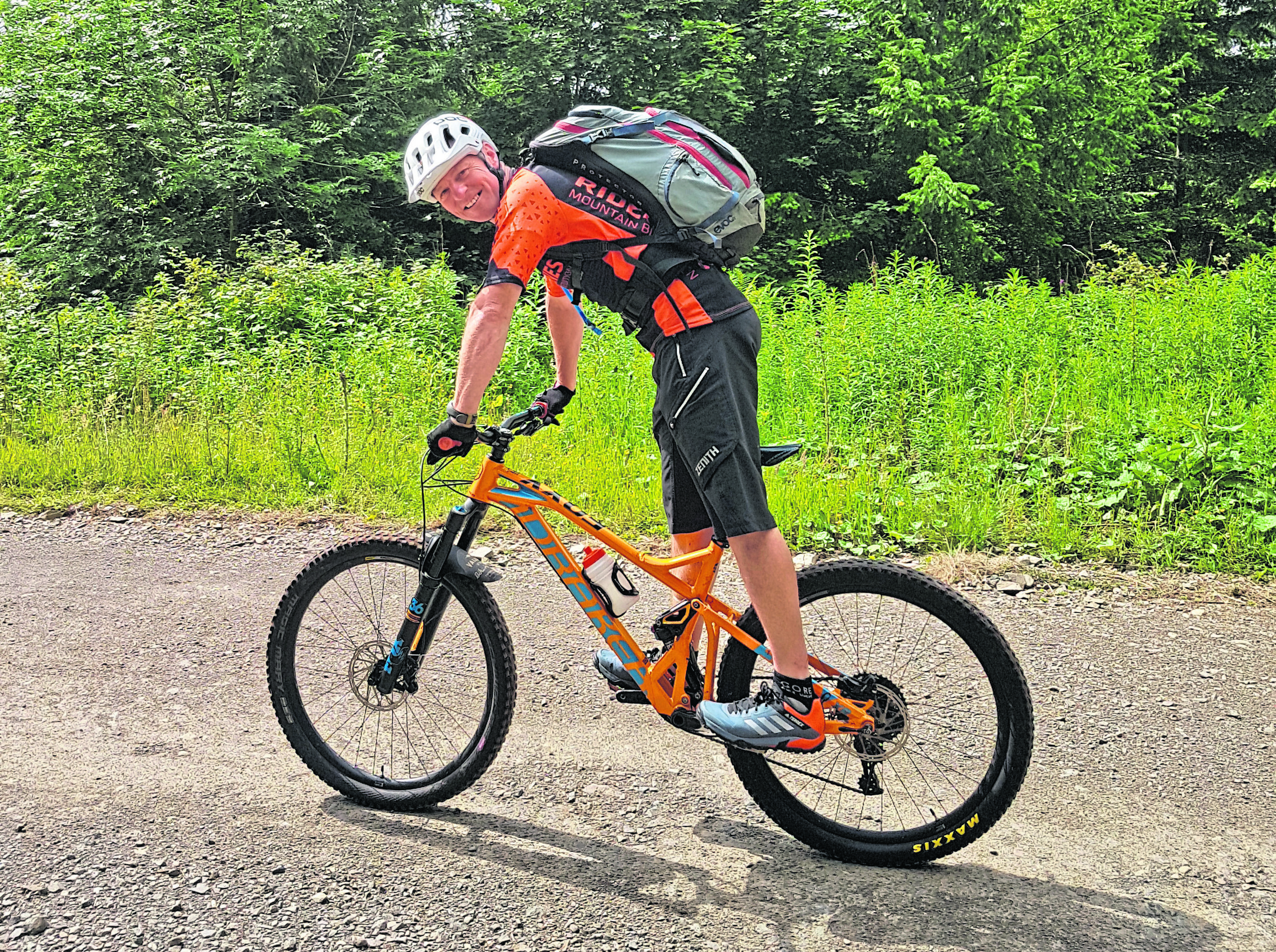 However, I was a little nervous too.
Memories of hurtling down a stony track in Sutherland only to land in an undignified heap in a prickly bramble bush were still vivid even though they are echos of an event that took place more than 10 years ago.
This time my experience was very different. Andy took a thorough and patient approach as he guided me round an obstacle course in order to make sure that I mastered basic skills. Once you know how to feather the breaks, stand up on the pedals in the attack position and manoeuvre the bike beneath you as you tackle little take-offs, then you are good to go.
Being in the forest was wonderful. The air is oxygenated by the presence of languid larch trees and mountain biking offers just enough excitement to ensure that you are immersed in present time and oblivious to all other preoccupations. It was woman and wheel against gradient and rock.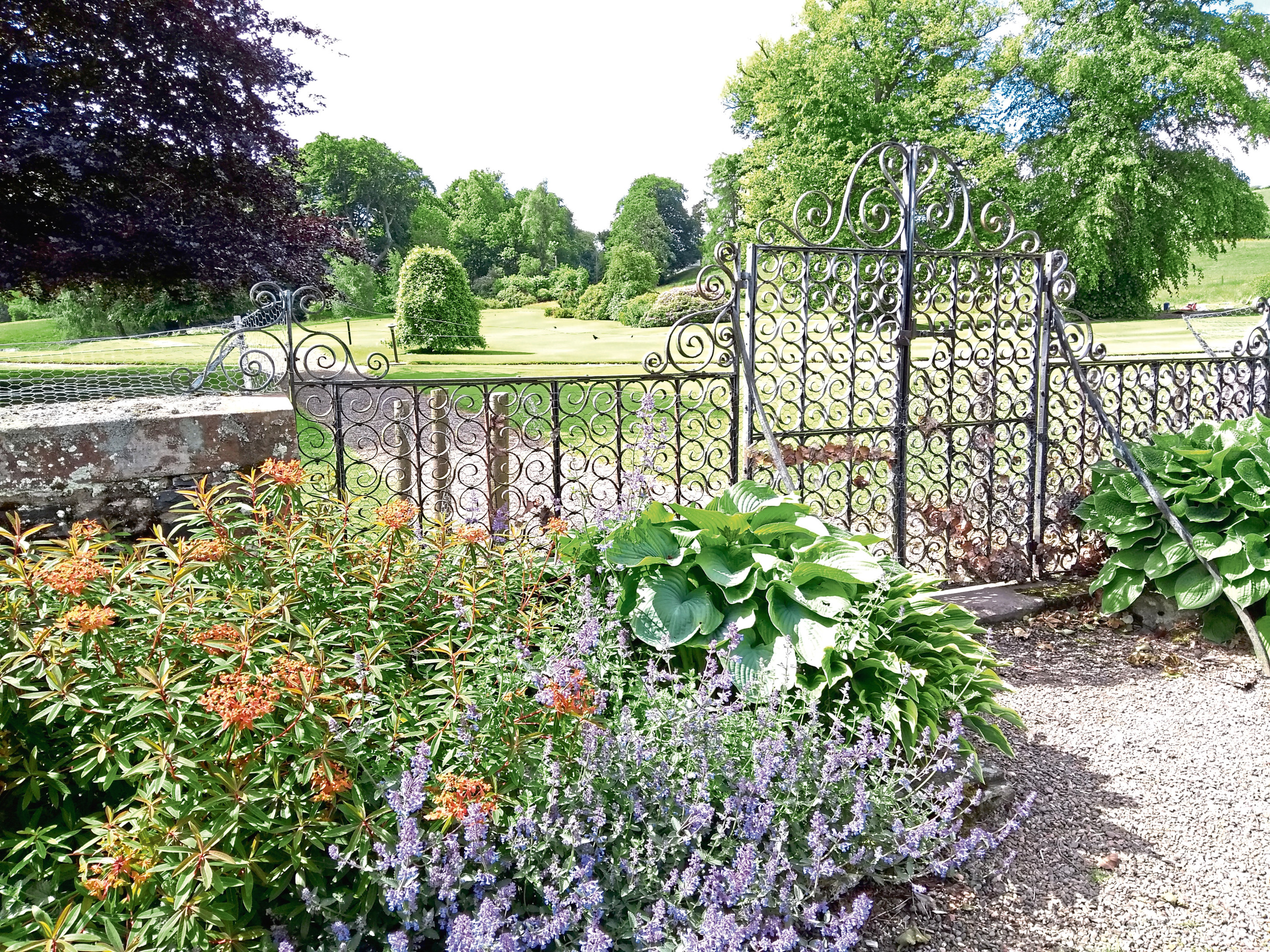 Andy said: "A two-hour one-to-one with an experienced instructor will set you on the road to years of satisfying biking." Even experienced riders can benefit from a lesson. Andy put it this way: "A private session will set you back about the same amount as a set of good-quality tyres, but what you gain from that investment will last for much longer and will actually pay dividends for decades."
Back at the hotel, I caught up with manager Jeremy to learn about his plans for the business. He is keen to give prospective guests the chance to participate in a variety of activities. So if you want to learn how to make chocolate, go horse riding or participate in a whisky tasting session, then it is worth getting in touch. Cringletie is also creating a close working relationship with Ridelines in order that visitors can combine a bit of adventure with some old-world relaxation.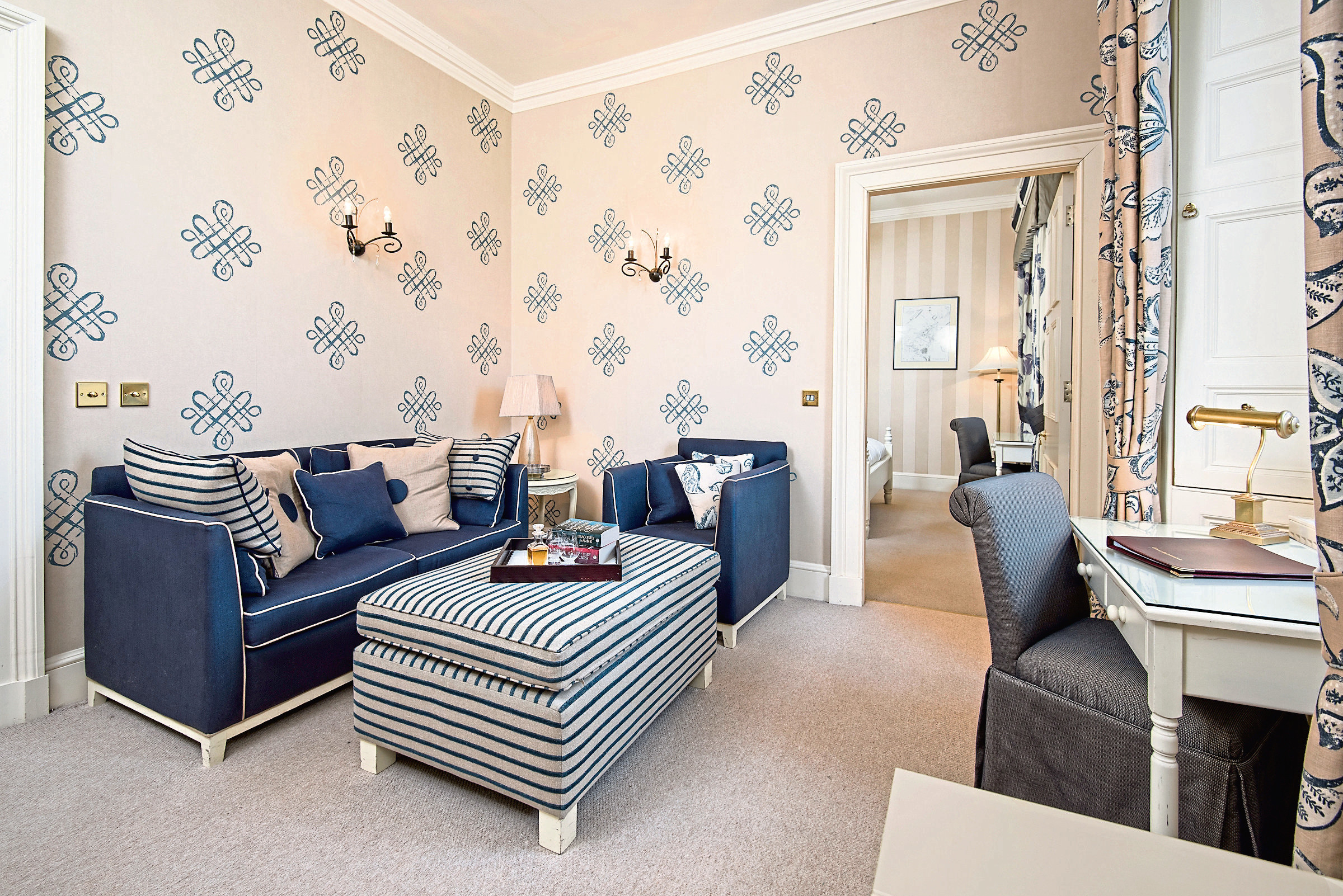 Cringletie immerses you in its 19th Century charm. In fact, it casts a spell which makes you dream of returning even as you say your goodbyes and step out the door. It will be interesting to see how the experiences on offer inform its evolution and I look forward to going back in order to find out.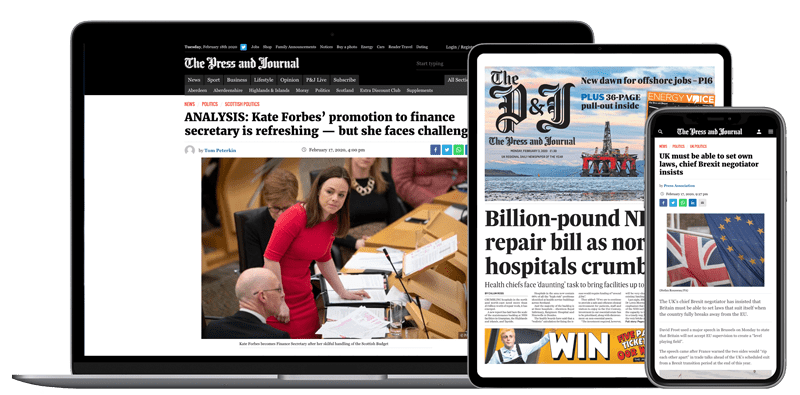 Help support quality local journalism … become a digital subscriber to The Press and Journal
For as little as £5.99 a month you can access all of our content, including Premium articles.
Subscribe