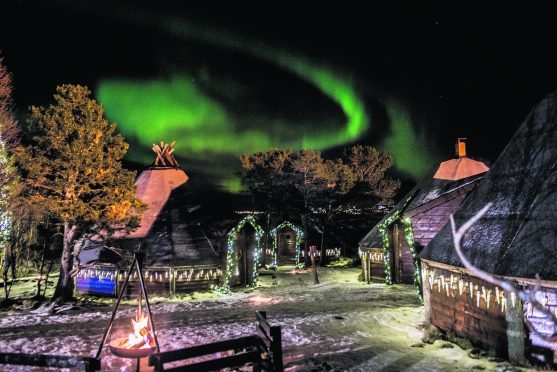 Some journeys invite the companionship of ghostly forbears. When we took a winter voyage up Norway's jagged west coast from Bergen to Kirkeness, the Vikings were forever in our thoughts. They seemed to stalk our imaginations from across the centuries, their exploits brought alive by a monochrome landscape of steep fiords in muted light.
We were on a large ship, the Finnmarken, tootling along at an average speed of 15 knots, enjoying the comfort of warm cabins and luxurious lounges, thinking of these explorers who set to sea, buoyed by their belief in their own ability to harness the wind. It was a belief that paid dividends. The Vikings were able to achieve incredible speeds of up to 21 knots and their mastery of longships allowed them to run an empire from around 700 AD to 1066.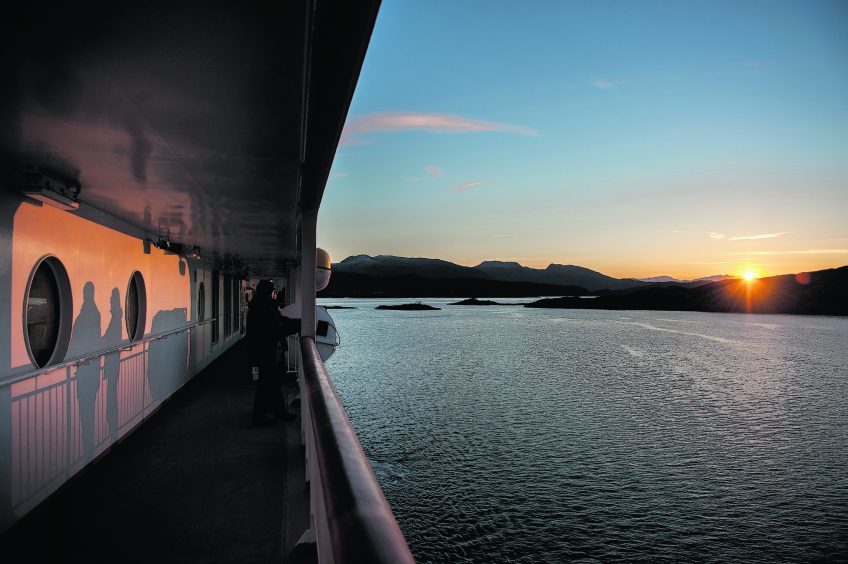 On day three of our seven-day trip, we stopped in Trondheim – a fine city with a mediaeval cathedral at its heart. We enjoyed a spot of shopping and a comforting cup of coffee. It was all very civilised; a bit too civilised perhaps. We were longing for arctic adventure and a glimpse of the elusive, northern lights. Back on board, we willed the ship to pierce through the cloud and take us onward, to the far north.
On day four, we crossed into the arctic circle at around 7.30am. By mid-morning it was still dark because cloud had absorbed precious daylight.
We passed a lumpen blade of rock, reminiscent of the Ailsa Craig, that iconic island that lies off the south-west coast of Scotland. We saw long strands of reef, like fleets of semi-submerged submarines, on to which the waves frothed and spat. It would have been the perfect training ground for aspirant mariners, providing they actually survived their apprenticeship.
That night we were immersed in a dramatic re-enactment of a Viking feast, hosted by a troupe of actors playing the part of a chieftain and his family. Their performances were made credible by the setting, which was a faithful wood and stone reconstruction of a Viking steading. We ate heartily and drank a glass or two of golden mead, as the shadows from flickering firelight played charades on the walls.
Within the arctic circle the sun does not rise above the horizon for two whole months. At the year's end, the people feared that the sun would fail to reappear and that three long winters in succession would bring about the end of the world. This gloomy scenario was known as Ragnarok. The omnipresent darkness was considered to be a frightening battleground for clashes between the gods and the nature spirits. So it made sense to huddle indoors, to conjure up a celebration and to make sacrifices to the gods in order to encourage the return of the light.
Back onboard the Finnmarken, daily life was punctuated by lavish meals. When the ship docked at one of 34 ports, she loaded up with passengers, cargo and produce. Breakfast and lunch were self-service buffets, offering an array of tantalising options. Of course, fish is a main feature of the cuisine in this part of the world and each dish has a story.
In these waters cod grows up to six feet and eight inches in length. Some of it is salted and some eaten within hours of being landed but there is a long-held tradition, dating back to Viking times, whereby cod is dried on wooden stocks and then rehydrated and cooked as required. It is known as stockfish and to Norwegians it tastes quite delectable. However, it proved alien to the unaccustomed palette.
When we arrived at Tromso on day five, we were delighted to discover that we had, at last, reached the domain of snow and ice. After hours of lounging onboard and hanging out in the outdoor hot tub, it was time to spark up and get a little active, so we signed up for a husky sledding trip.
We were soon enthralled by the eager action of our lupine friends, as they hurtled us along an icy woodland track. In fact, we were so distracted that when we spotted some lights in the distance we mistook them for spotlights. Then as a ribbon of white tinged to pink and green and began to swirl like a dancing rainbow, it finally dawned on us that this was not some accessory to a far-flung rock concert. It was, in fact, a teasing introduction to the Northern Lights.
That evening, back onboard ship, we had just finished the last of our cloudberry dessert when an announcement came over the ship's tannoy to say that the aurora was visible from the ship's deck. The timing of its appearance could not have been better orchestrated. It was as if the Norse Gods were deigning to entertain us and we rushed outside, an eager audience.
This time the whole sky was luminescent with shifting sheets of electrified light. The Vikings were afraid of the northern lights. They thought they were the spirits of dead ancestors and it is easy to see why. Ethereal shapes with wispy contrails seemed to flash towards us, offset by an impassive sky of infinite darkness and bold stars. Although unafraid, we were overawed and completely enthralled, like enchanted children consumed by a Nordic mirage.
The Hurtigruten, or hurried route, has a lot to recommend it. We enjoyed spectacular scenery, kind hospitality and insightful commentary. Indeed, we may even book a summer voyage to seek out the midnight sun. However, like our fellow passengers we were, on this occasion, intent on hunting the northern lights and, had we failed to see them, we would have been disappointed. As it is we have many photographs to remind us of a spectacular, celestial show.
A seven-day Classic Voyage North from Bergen costs from £703 per person full board based on two people sharing an inside cabin. Flights from Aberdeen start from an additional £525 per person. Other routes and options are available. Contact Hurtigruten at www.hurtigruten.co.uk or phone 0208 846 2666.
The husky sledging excursion costs £154 per person and the Viking Feast is £100 a head.