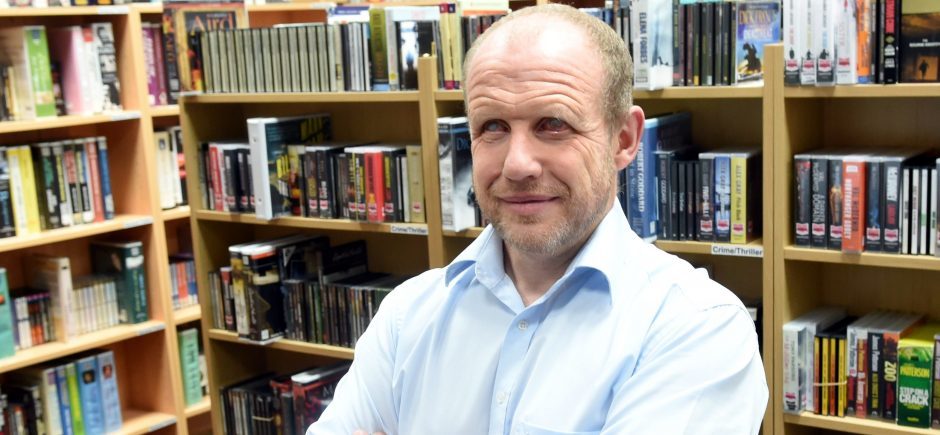 It provided a light in the north and was graced by stars who glittered across Scotland.
And now, a north-east charity is getting ready to welcome a group of former Aberdeen FC players to a fundraising lunch being held to celebrate the 40th anniversary of them winning the Scottish League Cup under manager Ally MacLeod.
North East Sensory Services, which is based in Aberdeen, with offices in Dundee and Elgin, will play host to many of the 1976 squad members including Joe Harper, Willie Garner, Drew Jarvie, Dom Sullivan, John McMaster and Stuart Kennedy at the event which takes place at the Chester Hotel in Aberdeen on October 28.
The contest was played on November 6 at Hampden Park in Glasgow, and was one of the most celebrated cup wins in Aberdeen FC's history.
The Dons had just escaped relegation from the Scottish Premier Division a few months previously, and welcomed the return of the talismanic striker, Joe Harper, to the squad.
And, although they were the underdogs when they squared up to Celtic, they emerged victorious against the Glasgow giants by 2-1 with goals from Drew Jarvie and Davie Robb.
Neil Skene, a man who has previously climbed mountains, carried out stand-up comedy shows and taken part in a diverse range of charity functions, is one of the driving forces behind the autumn's special event.
He said: "We are delighted that so many 1976 heroes are coming along to help NESS.
"Many of us have been fans of the club since we were boys, so we are honoured to welcome the League Cup winners to our fund-raising lunch.
"There will be an opportunity to remember the winning season and also to hear from the boys about the build-up and the game itself.
"It's an event not to be missed for any Aberdeen fan and I am sure this will turn out to be a memorable occasion."
BBC sports presenter and Pittodrie aficionado, Richard Gordon, who was born and bred in Aberdeen, will compere the afternoon, and squad members will discuss the cup-winning run and take part in a question and answer session.
Guests will have the opportunity to get autographs and photographs with the team members, and there will be a special sport-themed auction with exclusive memorabilia available.
Graham Findlay, CEO for NESS, added: "We are delighted that so many of the 1976 Cup-winning squad are taking time out to attend our fundraising event.
"Our celebration of the club's 1990 Scottish Cup win last year was a phenomenal success and brought back some great memories for those who came along, as well as raising much-needed funds for NESS."
Aberdeen haven't enjoyed huge Cup success since the start of the 21st century. But they were in their prime from 1976 to 1986 and this is an opportunity to rub shoulders with legends.
To book your place at this unique event, contact Neil Skene on 01224 793954 or email neil.skene@nesensoryservices.org.