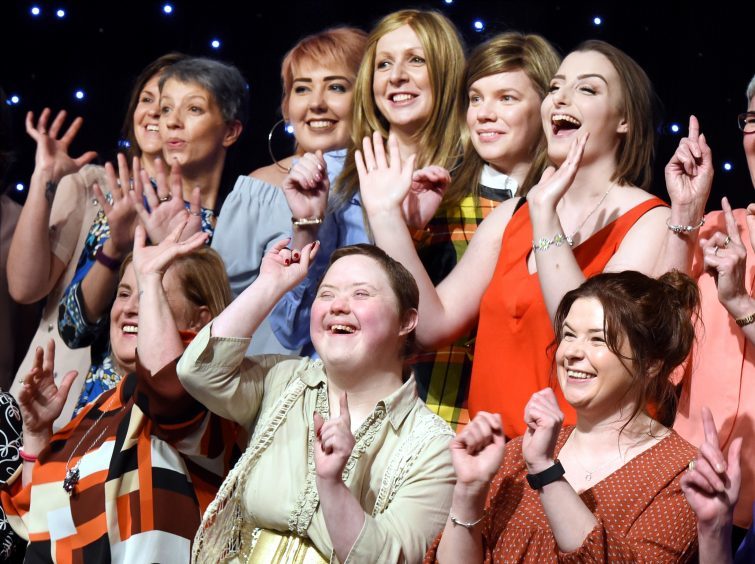 It has rapidly become one of the most inspirational events on the north-east calendar.
And, last night, the names of 24 models were announced for the 2017 Courage on the Catwalk.
The ladies met for the first time in Aberdeen's Beach Ballroom. Ranging in ages from 20 to 77 and hailing from all parts of the region, they have faced the challenge of a cancer diagnosis.
But the charity event is a chance for the brave women to strut their stuff while also raising money and awareness.
The final models were chosen by a panel on Friday from 58 applications which were sent to Friends of Anchor.
On the panel were participants from previous years, sponsors, stylists and healthcare professionals from the Anchor Unit at Aberdeen Royal Infirmary, as well as some of the team from Friends of Anchor, who work closely with the models.
Some of the 2017 models have only recently been diagnosed, while others have been in remission for decades. Breast, cervical, bone and bowel are just some of the cancers the women have fought, and the catwalk is a chance to celebrate their bravery.
In the coming weeks, the ladies will attend rehearsals and dress fittings, leading up to the main catwalk event on Saturday, May 6 and Sunday, May 7 at the fabled Beach Ballroom.
They will be coming from Ellon, Huntly, Peterhead and many other place in and around Aberdeen. Styled by Gail Rose and her team from Premiere Productions, they will have their hair and make-up done, and will be getting glammed-up for the big occasion.
Many of them have had to deal with changes to their bodies during their treatment. Weight gain from steroids, hair loss from chemotherapy and surgery are just some of the physical alterations they have observed on their journeys. Now, it is time for them to get their mojo back.
Courage on the Catwalk creates a community of very different women and brings them together. Many models from previous years still meet up regularly and book tables for the annual catwalk.
Having undergone similar experiences, it provides them with a support network where they can share, compare and aid each other.
First launched in 2013, the Friends of Anchor catwalk extravaganza raises vital funds for the Anchor Unit at Aberdeen Royal Infirmary.
Many of the participants have benefited from the services offered in the dedicated wards and clinic, including the provision of home comforts during treatments and advanced medical equipment.
Others wish to raise money for a cause close to their hearts and prove to their family and friends that they still have sass and style, despite their health.
50% of the tickets are now on sale for the three live shows which will be held at the Beach Ballroom. To book seats, email foa@balmoral.co.uk or call 01224 859170.
ALL SHAPES AND SIZES
Models can come in all shapes and sizes, but still enjoy waltzing up the catwalk. Kelly Paddon, 29, will show that being an amputee makes no difference.
Kelly, who is from Newburgh, lost her leg when she was diagnosed with bone cancer 15 years ago. Given she had to adapt to her new body, the amputation took over the focus f Now she is hoping to celebrate the 15 year mark and having recently become a mum by raising awareness and promoting Friends of Anchor.
Kelly said: "The cancer is something I haven't really talked about. I haven't been in the Anchor unit recently, but when I was being cared for the service was unbelievable."
It was her mother who found out about Courage on the Catwalk and encouraged Kelly to take part.
"She texted me to say she was going to nominate me. I was shocked," said Kelly.
About the model reveal and upcoming rehearsals with the other 23 models, she said: "So far, so good. I am really excited now."
The Mother of the Bride feeling
A daughter getting married should be one of the most exciting times of a mother's life, but breast cancer cast a cloud over Janie Crampshee's joy.
Just six weeks before the wedding, Janie received her diagnosis. And therefore, a time which should have been filled with dress fittings and shopping saw her preoccupied with treatment details.
The wedding was on the Saturday – and her chemotherapy began the following Monday.
Courage on the Catwalk is giving Janie, 52, the chance to feel like a Mother of the Bride.
"My daughter, Lauren, wants that for me," said Janie, whose hair has grown back a different colour after the first round of chemotherapy caused her to lose it.
She has battled with infections and pneumonia after finishing chemotherapy and radiotherapy last October.
She added: "I had semi-permanent eyebrows. So even though I lost my eyelashes and hair, I still had my brows to save me."
During her treatments, she was able to take advantage of the sickness bands and other items provided by the Anchor Unit to make life easier.
Part of the Courage on the Catwalk experience she is looking forward to is the fundraising, to give back to the service which helped her. Janie is organising a bag pack and her daughter, Lauren Walters, will be running a 10K as part of their fundraising.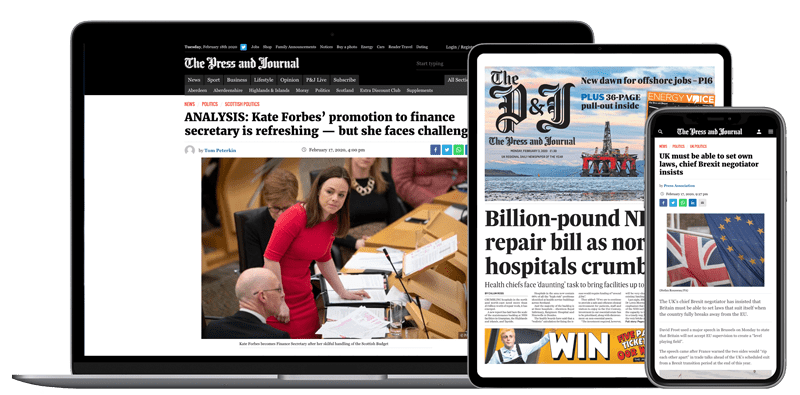 Help support quality local journalism … become a digital subscriber to The Press and Journal
For as little as £5.99 a month you can access all of our content, including Premium articles.
Subscribe