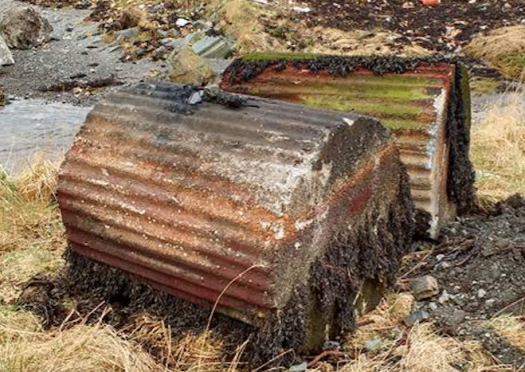 Two roadblocks used in Scalloway during World War II have been recovered after being placed in the sea near to the East Voe junction over 70 years ago.
The blocks were removed from the water this week during work to rock armour the head of the voe and they will remain at the roadside.
Scalloway resident and author Willie Smith said they were used at the foot of Mill Brae during the war and they were manned by soldiers 24 hours a day.
Smith, who published the book Willie's War in 2004, never saw the roadblocks actually being used.
After the war finished in 1945, the roadblocks were rolled into the water and remained there since.
"I never saw it closed, but it was all there. The Germans would have had some job trying to get past," Smith said.
"A lot of people maybe saw the things in the voe, but never knew what they were for."
An interpretive board detailing the history of the roadblocks is set to be on the agenda of Scalloway Museum's next trustees meeting.