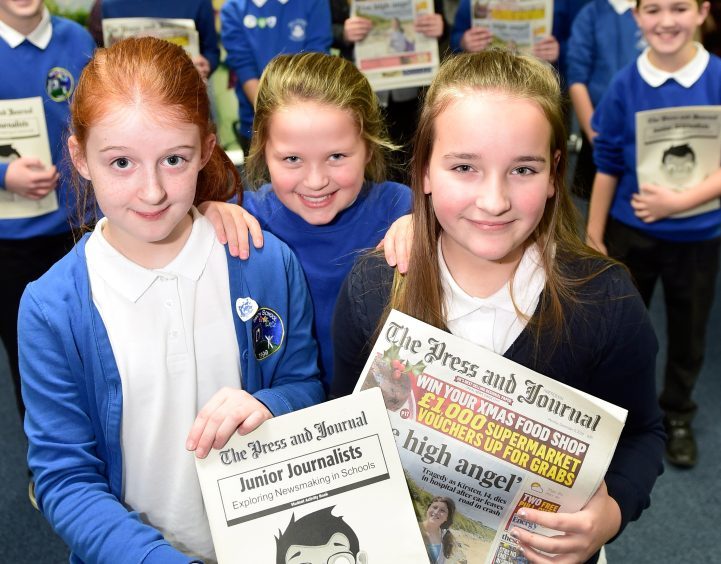 The next generation of writers have shown they have what it takes to make the front page, with hundreds of entries submitted for the Junior Journalist Competition.
From breaking exclusives to designing pageturning content, more than 3000 pupils have taken part in the project across The Press &Journal circulation area.
The youngsters have been busy on their news schedules every week, but the pupils at Insch Primary School has gone one step further.
The Press & Journal may have competition because pupils have been running their very own newspaper -The Primary Press Edition.
Whether covering a missing teddy bear or a successful science week, the children put their heads together and were led by their editor and depute – Kathryn Catlow.
She believes they have loved the experience and is hopeful their efforts might just clinch the £3000 winning prize.
She added: "The children have really built on their confidence using the technology, going into classes to ask for information and they have certainly built up their newspaper writing skills.
"We managed to produce this edition in two sessions, which is a great improvement from last time.
"It was a real boost for them to even get feedback from the parents as well, so we've now included a contents section and a puzzle page.
"The children have learnt so much about page design and news stories thanks to the competition and they have put in a lot of hard work."
Pupils at Newtonhill Primary School in Stonehaven have also been enjoying the project, and discovered more about the industry with a visit from Press & Journal features writer Ellie House.
Miss House gave a talk on her role with the paper and answered plenty of interesting questions.
"The children have been loving the experience and were really inspired by the talk," said depute head teacher, Wendy Craig.
"They have been doing junior journalist every week and chose to set their newspapers in the fifties and sixties because we have been studying that era.
"It has been so interesting to see what they have come up with: we have a few really keen writers, so we may well have some journalists in the making.
"They have been really creative with page design and have enjoyed researching all their stories."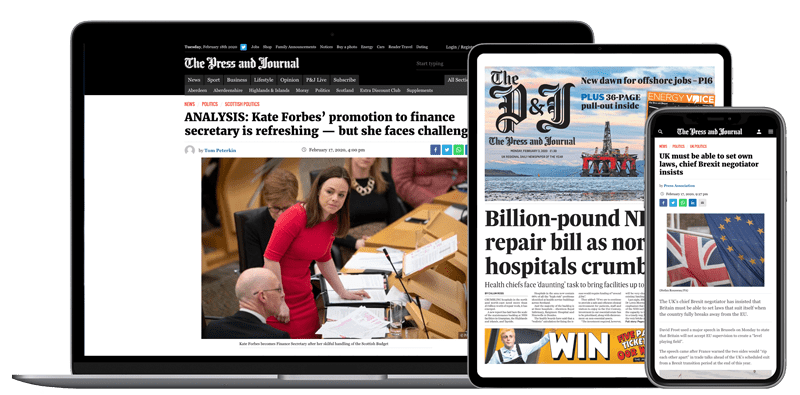 Help support quality local journalism … become a digital subscriber to The Press and Journal
For as little as £5.99 a month you can access all of our content, including Premium articles.
Subscribe