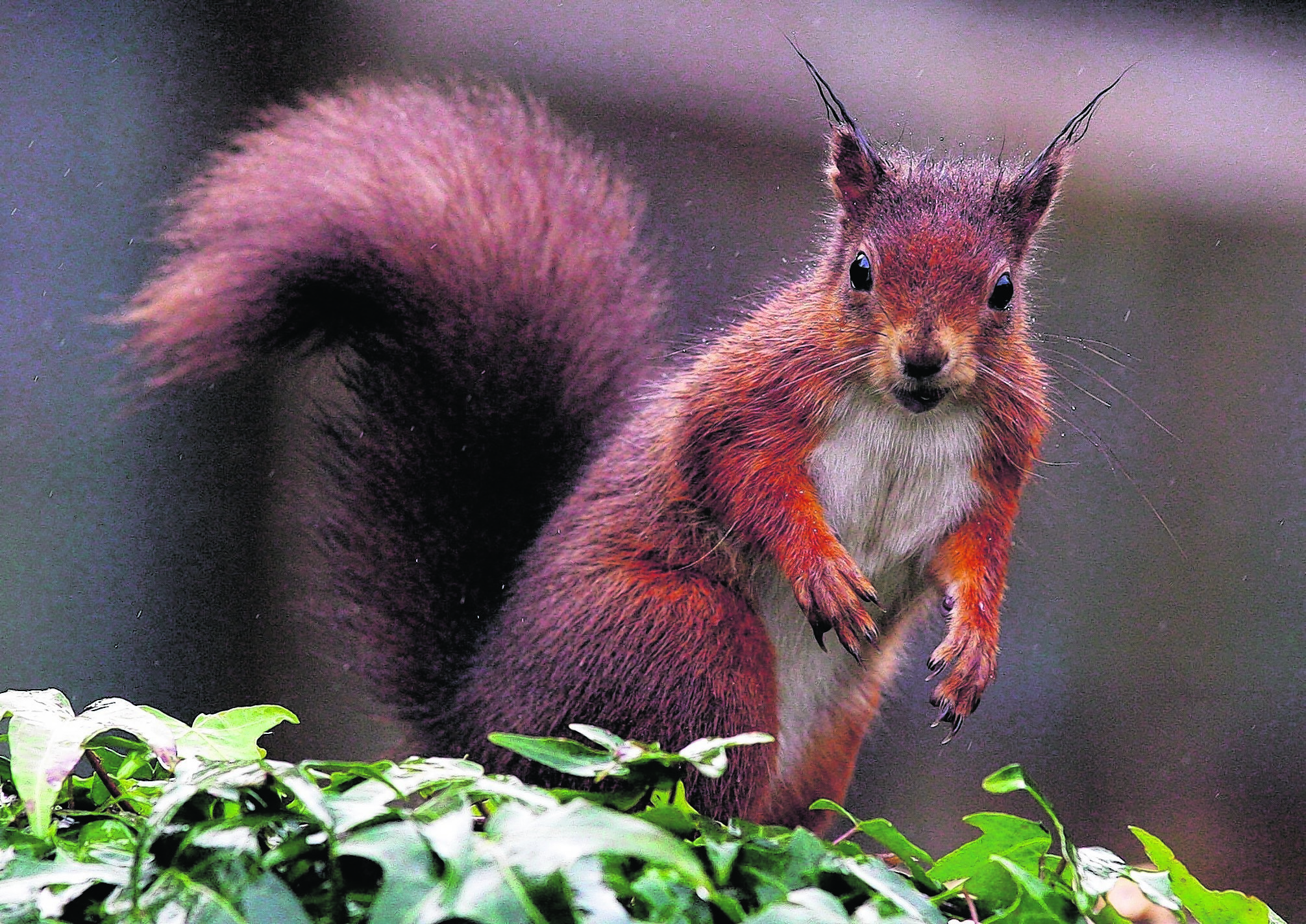 They're one of Scotland's most totemic creatures. And red squirrels have just been reintroduced to an area of the northwest Highlands.
Inverewe Gardens in Wester Ross, which is run by the National Trust for Scotland, is part of the project.
It has been working in partnership with Roy Dennis of the Highland Foundation for Wildlife who has a license to translocate the animals.
The charity, Trees for Life, has been active in other red squirrel reintroductions, including Shieldaig, Coulin and Balmacara in Plockton.
It follows the successful establishment of red squirrels at Dundonnel several years ago.
NTS nature conservation officer Rob Dewar said: "Visitors to Inverewe may now be lucky enough to catch sight of the red squirrels as the feeders and boxes have been placed in three areas around the site, two in the garden and one on the pinewood trail.
"The garden and surrounding woodland provide a continuous canopy that includes native Scots pine and exotic conifers, with a great wealth and variety of cone seed.
"Supplementing this are broadleaf seed, nuts, fungi, and berries in the woods that combine to offer the squirrels a good parlour and welcoming habitat."
He added: "Will they thrive and remain, and is it the right thing to do? They are valid questions that were asked at the outset of the project.
"No formally written records have been discovered of red squirrels being seen at Inverewe, but there are locals that remember having seen them in the garden in the late 1950s – perhaps the tail-end of a remnant Highland population that declined with the general loss of habitat."
The translocation represents part of a larger strategy to establish long-term populations in the northwest Highlands – away from grey squirrels and the threat of the deadly squirrel pox virus.
The trust is keen to hear from you if you spot red squirrels in or around the gardens.
Sharp-eyed visitors should contact Rob on rdewar@nts.org.uk or by phoning 07970 053883.
It also wants to hear from locals or visitors who recall seeing them in the area in the 1940s and 1950s.