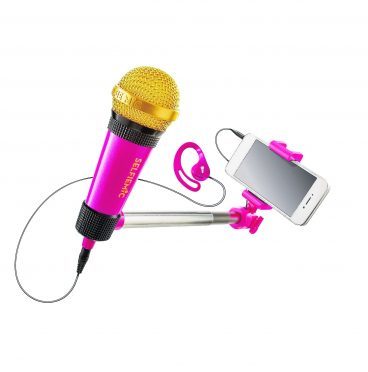 If the Eurovision finale last night has inspired you, here are six gadgets designed for pop stars in the making.
1) LUCKY VOICE KARAOKE MACHINE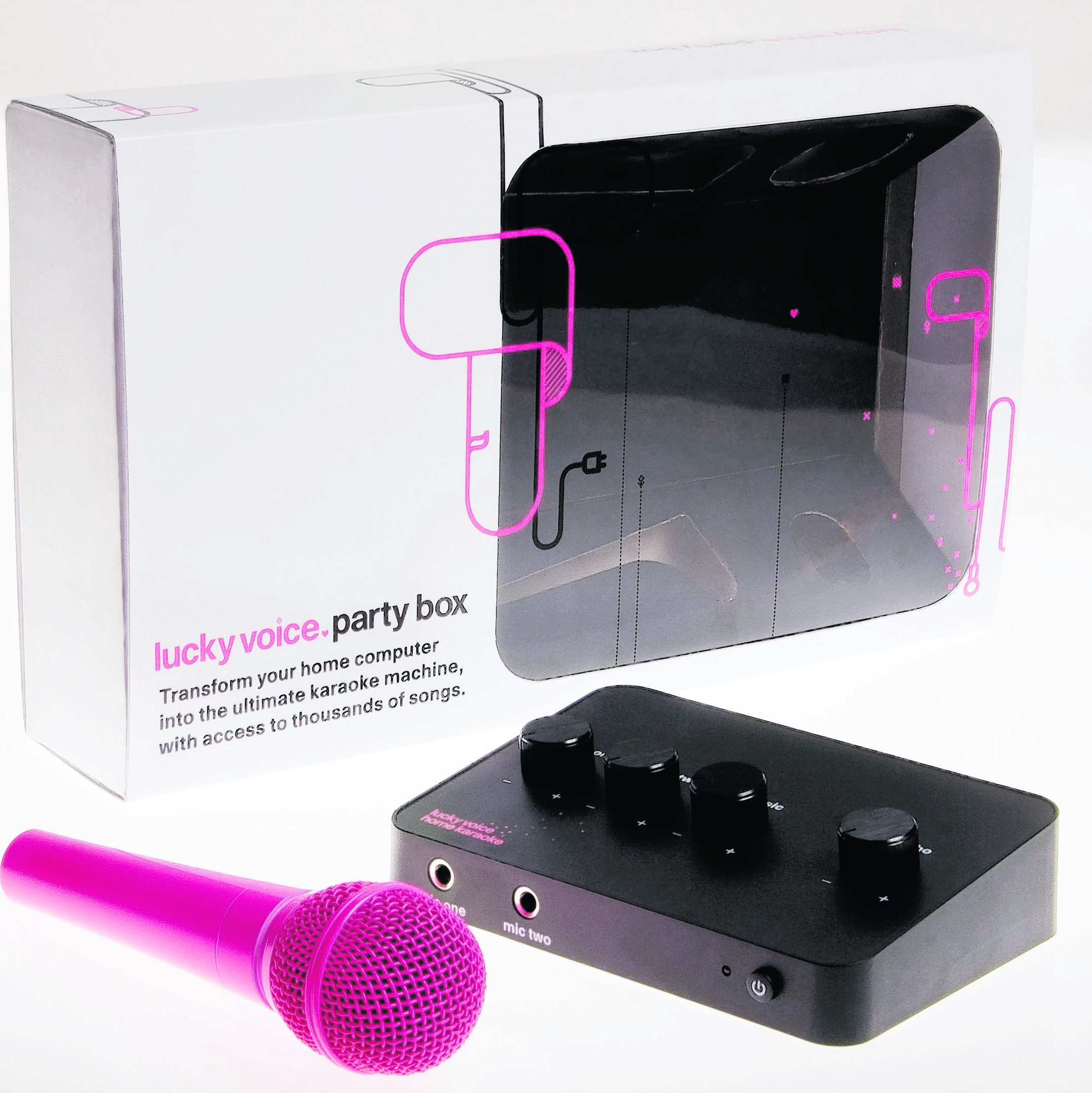 Here's one way of raising, or clearing, the house: karaoke. Lucky Voice's set comes with a mic and a promise to do away with CDs and lyrics booklets. Subscribe to the app – each kit comes with a month's free subscription, but you'll need to pay thereafter – where you'll then have unlimited access to 8,000 songs that can be streamed through computers, phones or tablets.
Take inspiration from the included playlists, or use the random button to choose a song. The box comes with cables to link the small machine to your computer/device, so your dulcet tones will be heard loud and clear. £60.
2) SELFIEMIC SELFIE STICK MICROPHONE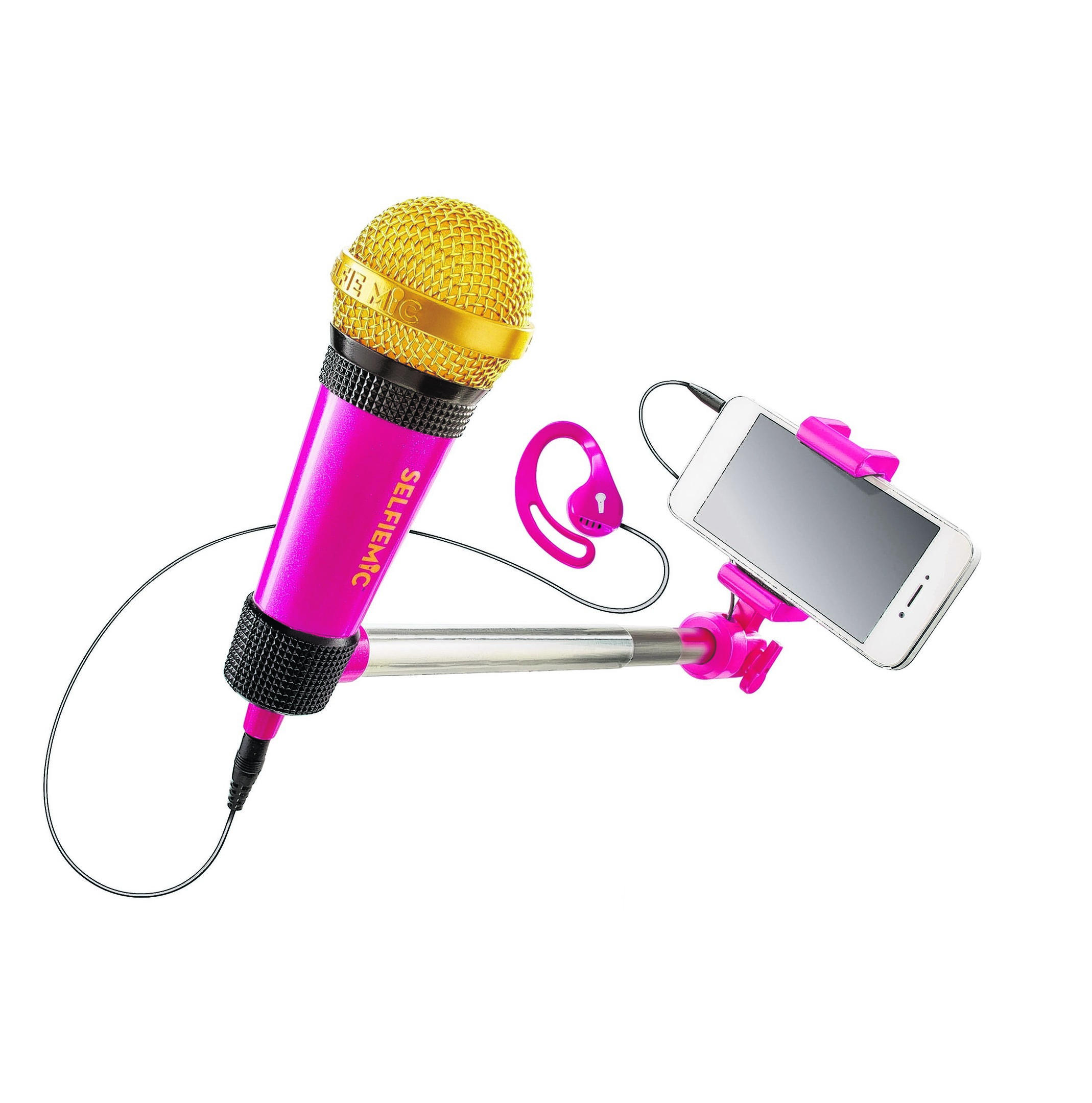 There's a lot of fun to be had with the SelfieMic. Attached to an innocuous selfie stick is a microphone enabling any humming and pop star impersonations to be blasted out to a crowd, or recorded for posterity.
The mic can be used alongside an app – the manufacturers recommend the Starmaker – so you can gather a group, sing along to tracks, record and then share the recording socially. It's compatible with smartphones up to the size of an iPhone 6 Plus.  £19.99.
3) SINGING MACHINE SML385 KARAOKE EQUIPMENT WITH BLUETOOTH 1 MICROPHONE AND 36 CURRENT TRACKS – WHITE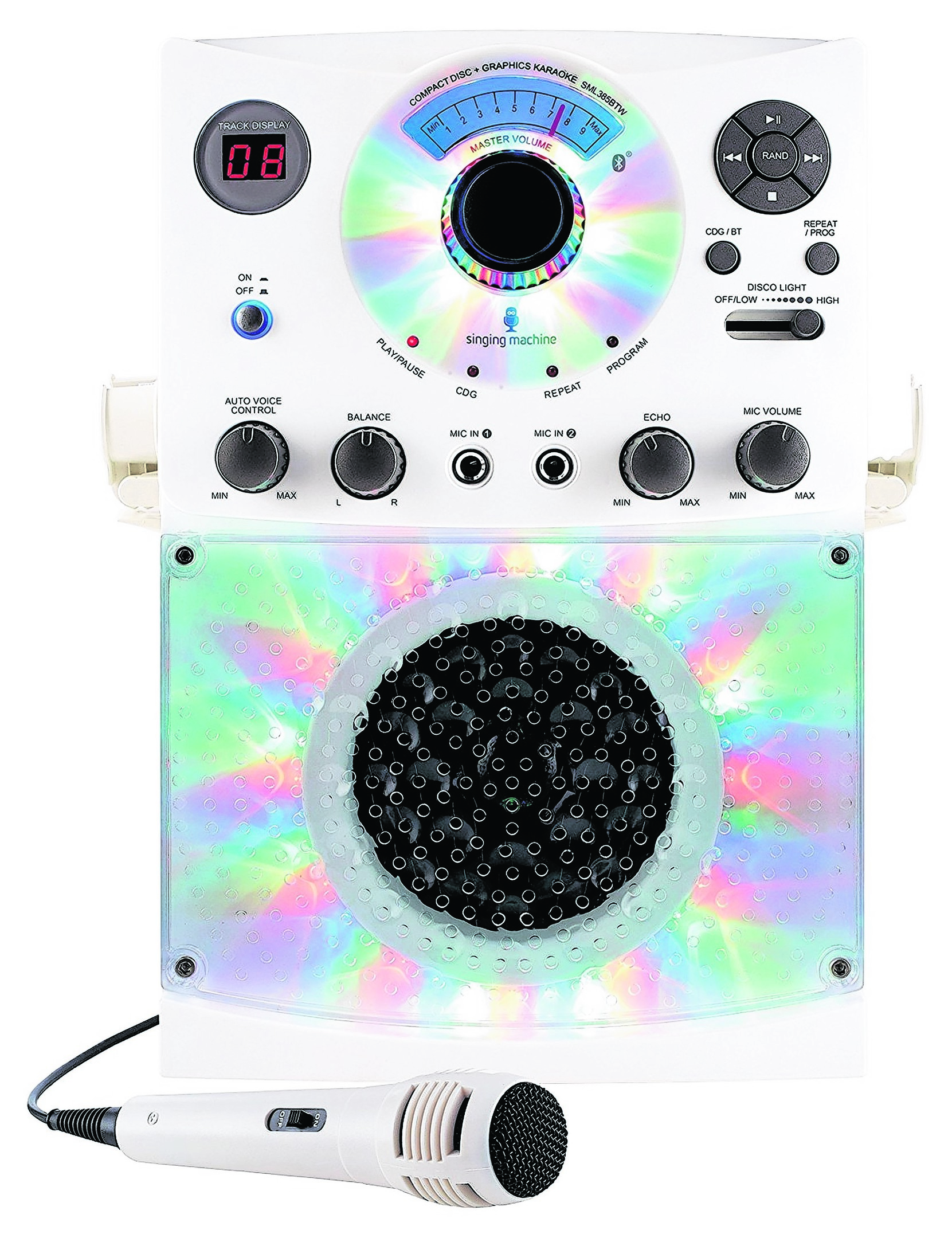 This traditional all-in-one karaoke machine will give any performances a burst of star appeal by accompanying singing with a sequence of flashing disco lights. Three CDs are included – play them using a TV and their lyrics will flash up on screen.
Shy singers will be pleased to find there are two microphone jacks on the machine, although the second mic is additional. There's also the option of streaming songs via Bluetooth and using the in-built speaker to ensure your tunes are roundly heard. £79.99.
4) WIRELESS KARAOKE MICROPHONE FOR KIDS, BATTERY OPERATED PORTABLE BLUETOOTH PHONE MICROPHONE (K088)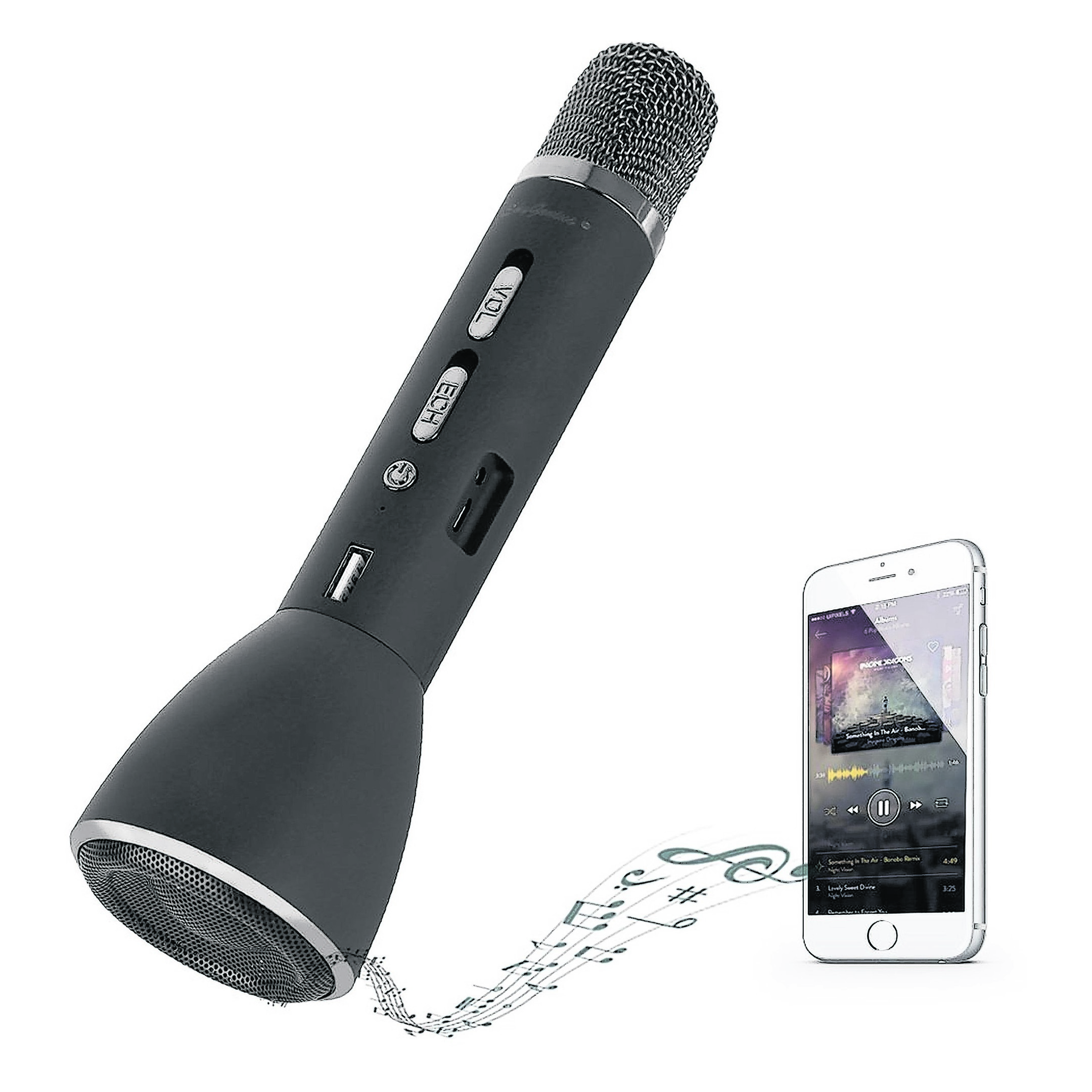 Portable parties are a cinch with this wireless gizmo, which is at once a microphone, speaker and a karaoke machine. Charge it up via the USB port for four or five hours and you'll be granted two to three hours to do your finest renditions of pop standards.
It's compatible with most smartphones, tablets and laptops, and there's an echo function for making announcements when a bit of gravitas is required. £27.99.
5) IRIG VOICE MICROPHONE
For those not looking to make too serious a dent in their finances, this decent quality, if basic, mic could be the answer.
At just shy of £20, it plugs into most smartphones and tablets and can be used for karaoke, simply singing along or delivering your views.
There's an app – for IOS and Android – to turn your device into a recording suite and perfect any recordings before they're shared with the wider world, as well as a headphone jack so any bum notes are quickly picked up on.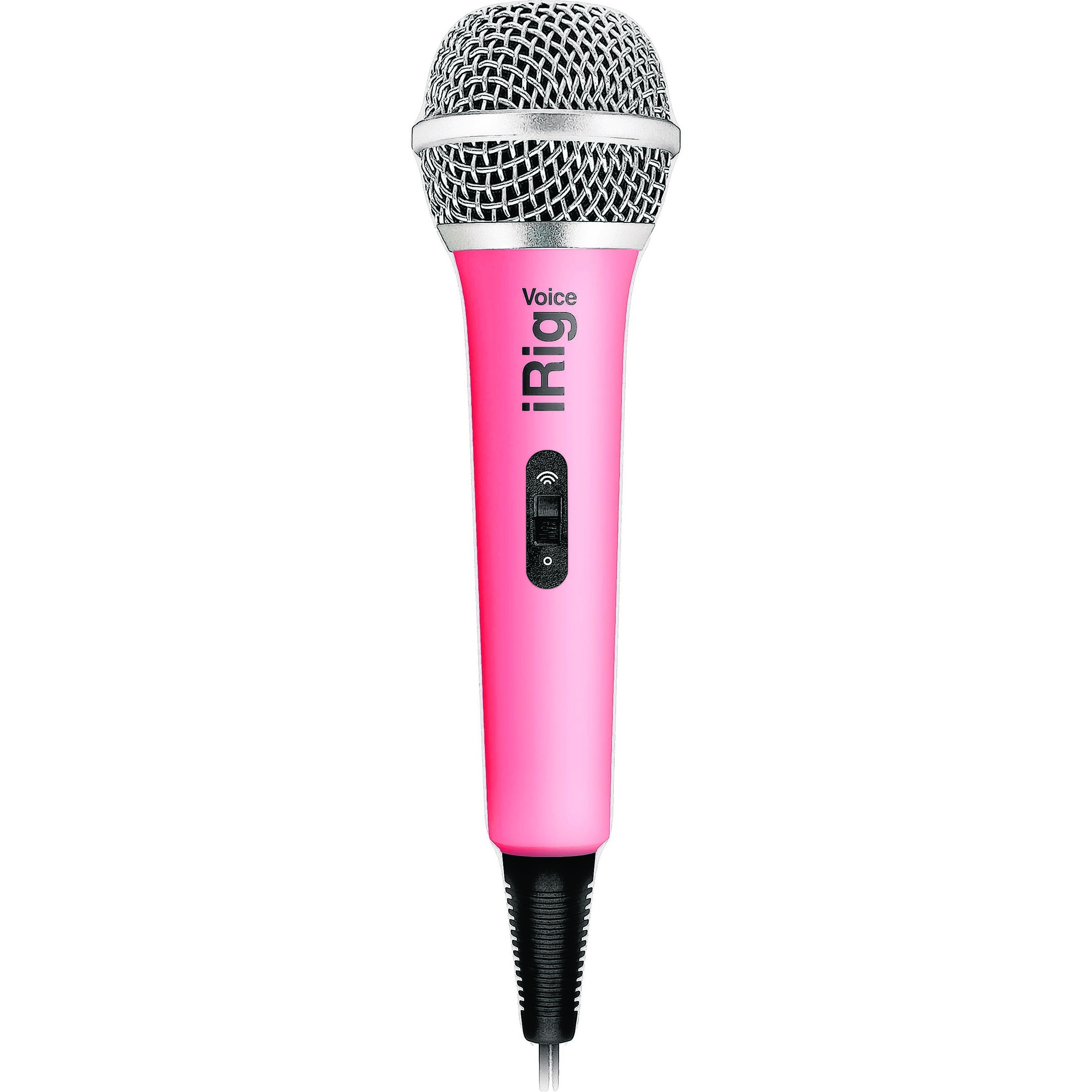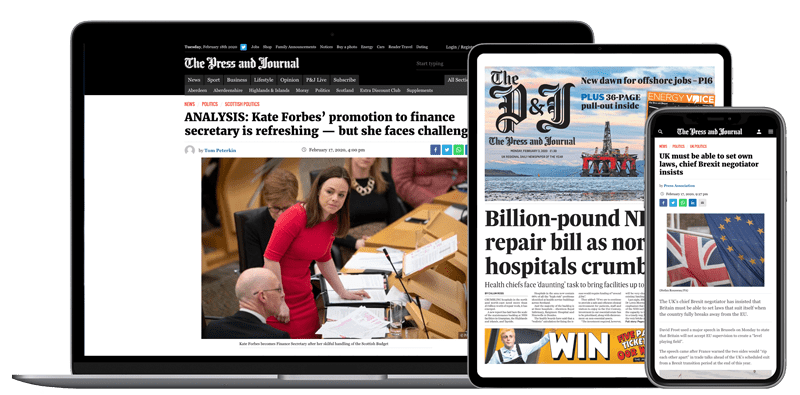 Help support quality local journalism … become a digital subscriber to The Press and Journal
For as little as £5.99 a month you can access all of our content, including Premium articles.
Subscribe