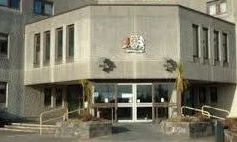 Trading standards officers have warned residents on the Western Isles to avoid a Fifa World Cup online lottery scam letter that is circulating in the region.
The correspondence is designed to fool the recipient into thinking they have won a lump sum of money – but it has been accompanied by the caveat they must give their phone number to process their "prize."
A further letter is then sent to anybody responding to the initial approach, claiming the money is "on hold" and advising that a "clearance charge" is required to be paid by the recipient to release the funds.
The advice from trading standards is to bin the letters.
A spokesman said: "Scams are schemes to con you out of your money. They can arrive by post, phone call, text message or email or a scammer may turn up at your home.
"It could be a scam if the call, letter, email or text has come out of the blue. Or if you've never heard of the lottery or competition they are talking about – and didn't buy a ticket.
"Or if you are asked to send money in advance. Or if you are told you have to respond quickly."