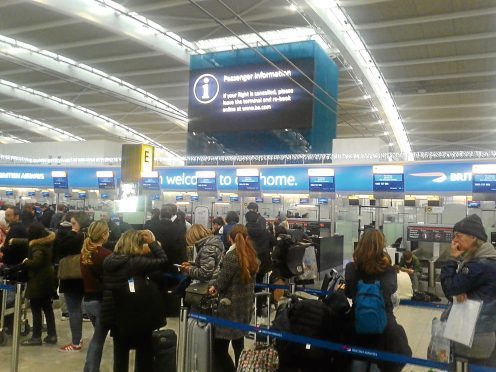 Travel chaos prevented Scottish fishing chiefs and tens of thousands of other passengers reaching their destinations yesterday.
London Heathrow Airport was in chaos for a second day running after "severe" weather conditions forced British Airways to axe hundreds of flights.
Fishing industry leaders, striving to get to key quota talks in Brussels, got stuck in various places as they attempted to travel to Belgium.
Aberdeen-based Scottish Fishermen's Federation chief executive Bertie Armstrong suffered two cancellations before re-routing through Dublin.
He said: "You couldn't make it up. If anybody doesn't finally make it to Brussels, it'll not be for want of trying."
Scottish Fisheries Minister Fergus Ewing managed to get to Brussels direct from Edinburgh on Sunday, but he too faced a long delay, with his mid-afternoon flight not taking off until 9pm.
Reporters also stranded
I was among thousands of people left to sleep on the floor of Heathrow's terminal five on Sunday evening – and left facing the same prospect again last night – after BA failed to deliver on its statutory duty to properly care for its passengers.
Under EU law, in the event of long delays of two hours or more, depending on the distance of the flight, passengers must be offered free meals and refreshments plus two free telephone calls, telex or fax messages, or e-mails.
When the delay includes an overnight stay, airlines are required to arrange hotel accommodation, along with transport to and from the airport.
BA – once branded the world's favourite airline – offered none of this, instead telling people to go away and pay for their own accommodation and food, and claim compensation later.
Tannoy announcements advised people whose flights had been cancelled to "leave the airport" despite thousands from all over the world having nowhere to go.
After refusing to arrange alternative travel on Sunday night, check-in staff were beseiged yesterday morning, when further cancellations took their toll on an already overstretched schedule.
I heard one couple pleading to get back to Berlin, where one of them was due to have an operation yesterday.
Others had travelled halfway around the world and received no assistance from BA in finding a place to stay or information about their onward travel. Those who booked accommodation themselves faced local room rates of £300 a night – much more than they are likely to receive in compensation.
BA's problems piled up after it struggled to cope with its aircraft de-icing operation on Sunday. The woes at Heathrow led to BA cancelling about half of its flights to Aberdeen, Edinburgh and Glasgow yesterday.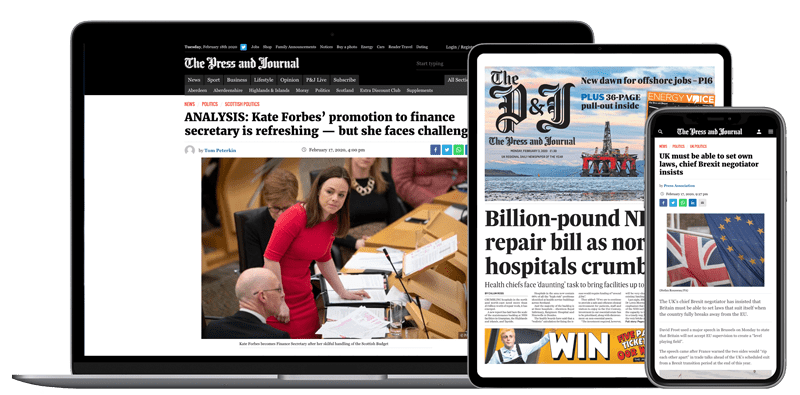 Help support quality local journalism … become a digital subscriber to The Press and Journal
For as little as £5.99 a month you can access all of our content, including Premium articles.
Subscribe