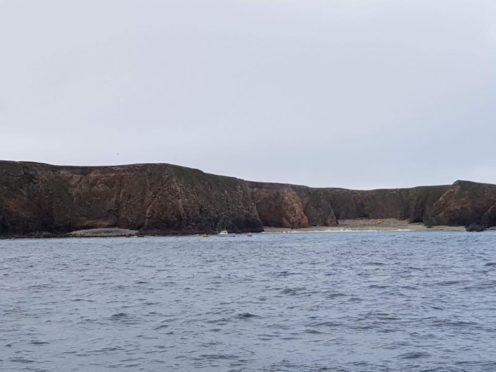 A stranded family had to be rescued from an uninhabited island as the incoming tide overturned their dinghy and made it impossible for them to reach their boat.
One member of the family had taken the others ashore at the Isle of Uyea, in the north of Shetland, from their boat on Tuesday afternoon using a small dinghy to get them to the beach.
However, when they tried to return to their boat later on in the day, the dinghy capsized several times due to the building waves.
One woman and her child were left on the beach, which is surrounded by cliffs and offers no means of escape, as the tide rushed in.
The RNLI's Charles Lidbury lifeboat, which is based in Aith, was summoned to the scene at 7.15pm.
On arrival, the lifeboat crew launched its Y boat with volunteer members Peter Leask and Nick McCaffrey on board in dry suits.
They were able to retrieve the woman and child from the beach and returned them to their own boat.
The family were unhurt by their ordeal and although cold, they were back on their boat by 8.40pm and able to make their own way home.
The Charles Lidbury then returned to Aith and was back at the lifeboat station by about 9.50pm.
Roughly 190 people die in UK and Irish waters each year, and around half of those who drown never intended to get wet.
A spokesman for the lifeboat service said: "If you are going out around the coast, remember to check the weather and tide times, and always carry a means of calling for help."