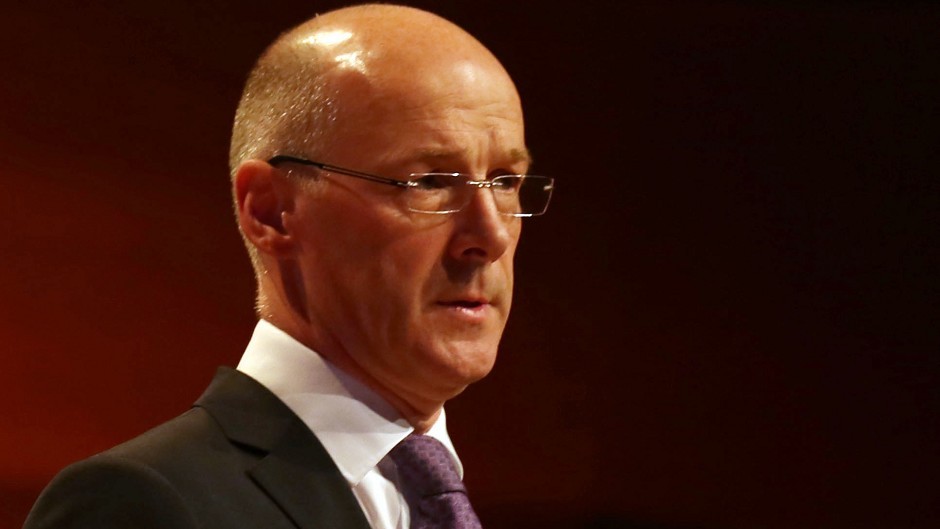 The Scottish Government will go on the offensive this week with a report that will claim investment in an oil fund could begin from the point of independence.
The findings to be released on Wednesday will show that – "under any scenario" – a separate Scotland would start out with strong public finances.
The initiative follows a report from the UK Treasury which suggested that Scotland is already spending its entire share of North Sea oil revenues.
The Scottish Government report will cover the "relative strength" of Scottish public finances over the past five years, an update on the forecast for 2016-17, extending the projections forward.
The government said that over the past five years, when North Sea oil revenues were included, Scotland has on average accounted for 9.5% of UK tax receipts, higher than the 8.4% of the UK population.
On a per capita basis, annual tax receipts in Scotland have averaged £10,000 over the past five years, £1,200 higher than the UK as a whole, it said.
In cash terms, Scotland's fiscal position compared to the UK is estimated to have been worth £1,600 per person better off over the past five years.
According to the SNP administration, Scotland was estimated to have paid more in tax per person in each of the last 33 years than the UK as a whole.
Speaking ahead of the publication, Finance Secretary John Swinney said Scotland was one of the wealthiest countries in the world, more prosperous per head than the UK, France and Japan.
"If we pursue the policies that only an independent Scotland will be able to pursue then we can deliver an oil fund from the point of independence and secure an economic bonus that can only be delivered by independence," Mr Swinney said.
"The Norwegian oil fund began in the mid-1990s with only modest payments and is now the world's largest sovereign wealth fund, worth more than £500billion – while Scotland's oil fund stands at zero, as a result of Westminster mismanagement of our resources.
"By taking decisions for ourselves we can give Scotland's economy the boost that is needed and that will never be delivered by Westminster.
"With independence we can use our new powers to grow productivity, to boost the numbers of people in work and the population of working age – particularly among women – to increase exports and to re-industrialise Scotland."