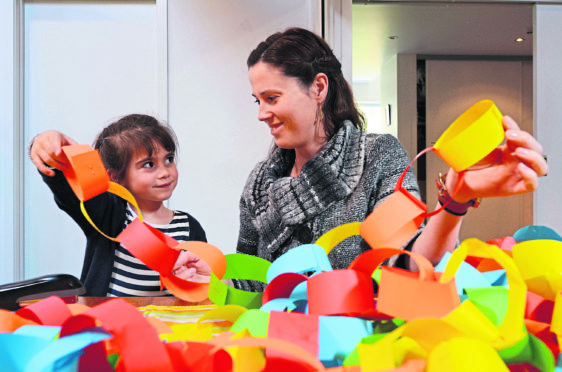 Christmas, a time of coming together with our loved ones and showing gratitude for what we have.
It is no secret that this religious celebration has changed beyond all recognition and is now dominated by greed and the pressure to spend unnecessary sums of money.
Every year, thousands of Brits get into debt buying gifts they cannot afford and a horrifying amount of food goes to waste.
Roughly two million turkeys are binned over Christmas and brand-new toys are quickly discarded before the bells have ever rung out for New Year.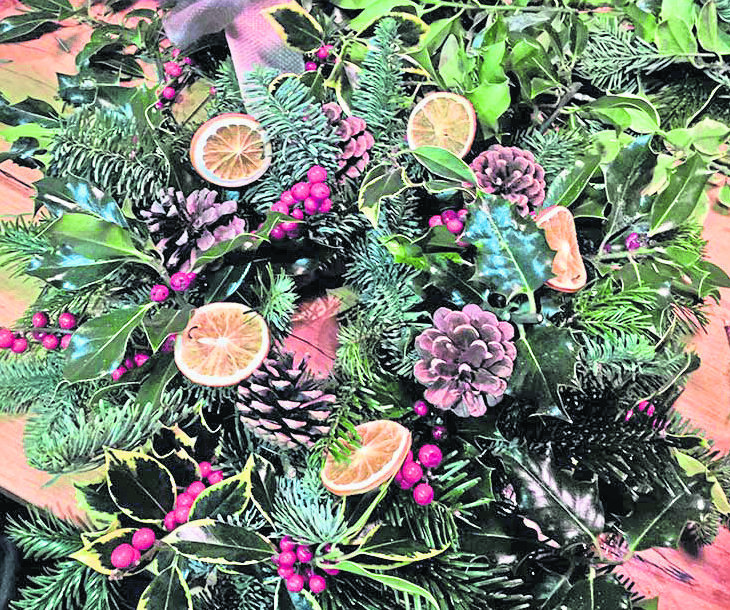 While there's nothing wrong with some festive indulgence, we're also more aware than ever before of the impact that waste has on the environment.
From glossy wrapping paper which cannot be recycled to plastic decorations and fairy lights left twinkling all night, Christmas can have a shocking impact on the environment.
It is, in fact, possible to have a green Christmas without missing out on all the fun, though.
With our handy Green Christmas guide, you should be able to revel in feeling far less wasteful this season. You might just find that the celebrations become that bit more simple and therefore meaningful, so you really can have a very happy Christmas.
Decorations
Deck the halls with boughs of holly, or so the song goes.
You can take your inspiration from nature and deck away.
Instead of festooning the table with tinsel and fake glass baubles, look at what the environment can offer to make your house look jolly and smell amazing.
Holly leafs complete with red berries and pine cones will look lovely on the mantlepiece, and it won't cost you a penny.
Get the kids to paint pine cones – it will occupy them for at least an hour and you can look online for inspiration.
If you're feeling confident, you can even make your own Christmas wreath.
There are dozens of ideas, from placing cranberries in a bowl of water with floating candles to using a tree stump as a base for your table centre piece.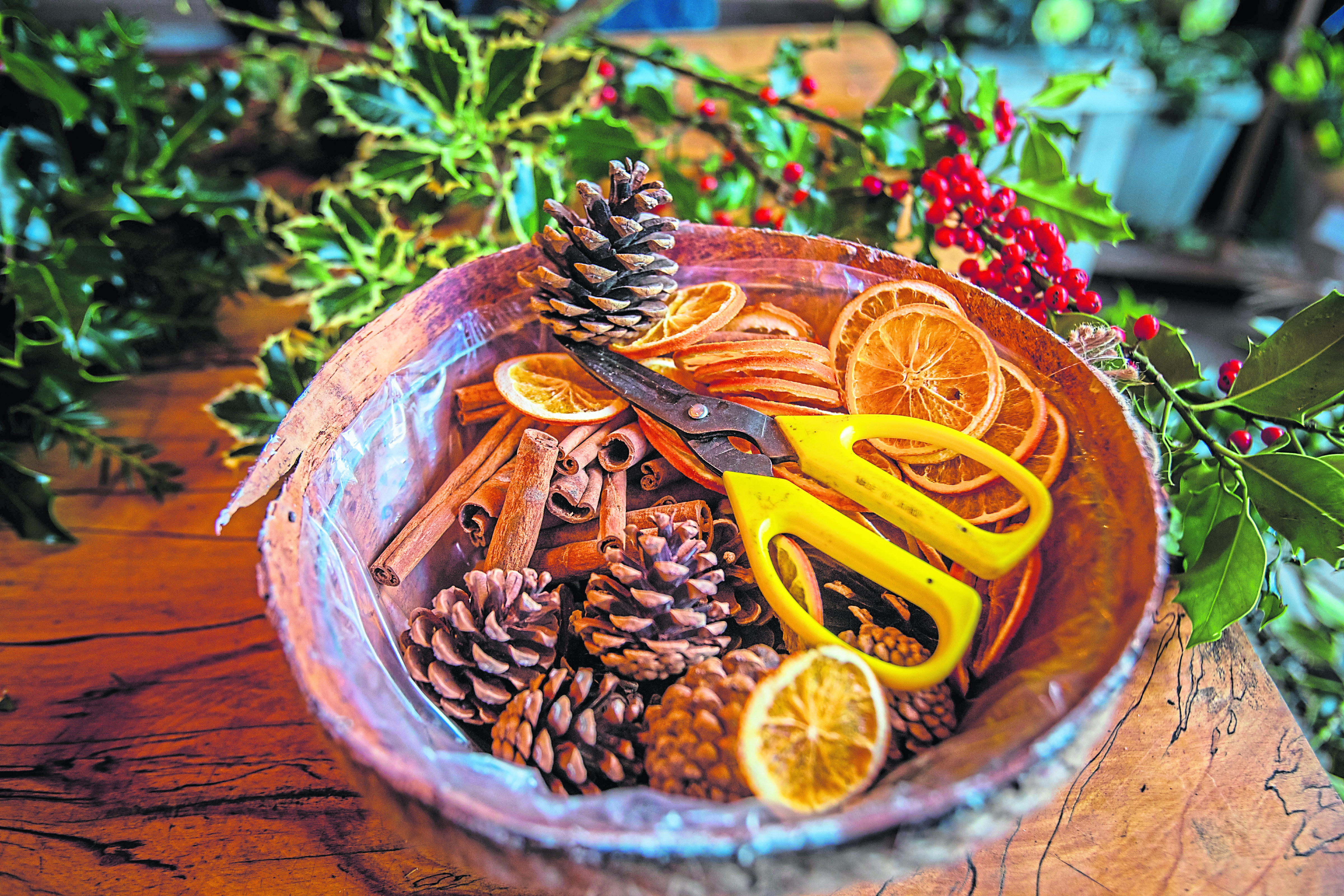 It's worth noting that paraffin candles are made from petroleum residue and are no good for your health or for the environment.
Buy candles made from soy, beeswax or natural vegetable-based wax as they biodegrade and are smoke-free
There's really no limit to what you can make but if you want to start simple, sit down and make some paper chains.
Paper chains are experiencing something of a comeback and couldn't be easier to make.
The same goes for snowflakes, which can be made by simply folding and cutting paper.
Homemade decorations tend to mean more than shop-bought items and can be kept for years to come.
The key to having a green Christmas is thinking what you can re-use or make go further.
Christmas cards can be cut up and strung together or used as thank you cards.
And you'd be amazed at the lovely pictures you can create using paint and a handprint.
Many people choose to donate to charity as opposed to sending Christmas cards at all.
The choice is yours, but try and re-use as much as possible.
If you are buying cards, Choose cards that are Forest Stewardship Council (FSC) certified.
This ensures the paper used has been sustainably and ethically produced.
The tree
An artificial tree may seem convenient, but in terms of the environment it is anything but.
The majority of artificial trees are made from non-recyclable plastic.
The carbon emissions generated to produce artificial trees are also very high.
Perhaps the most environmentally friendly option is to buy a tree with roots.
This means you can plant it in the garden afterwards, store it in a pot and bring it back into the house next year.
For keen gardeners, the branches can come in handy.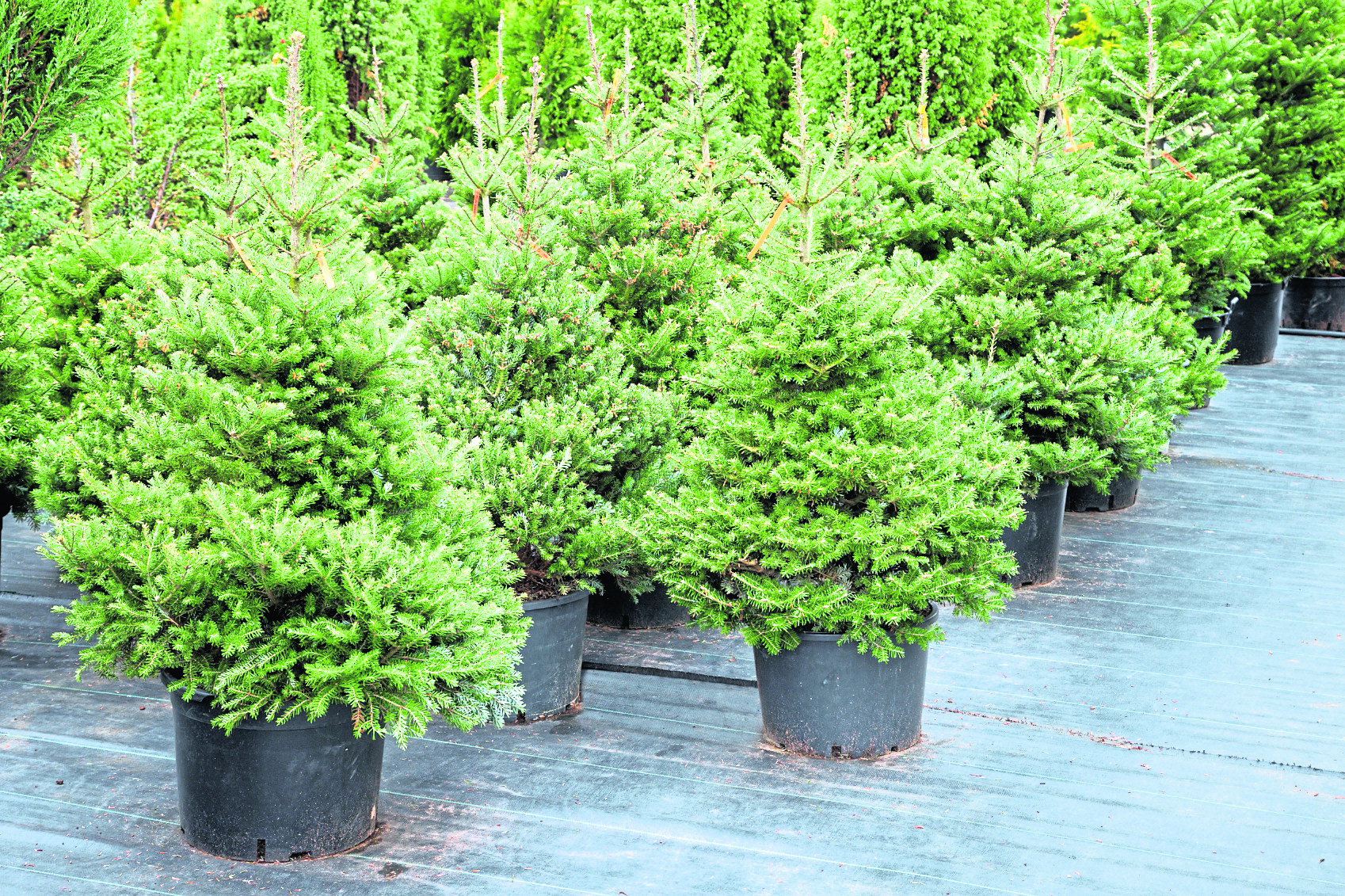 Cut them off and stick them vertically in the ground, so they can be used as a stake for garden peas next year. If you want to buy a felled tree, choosing a local grower with FSC accreditation is best. The FSC certificate ensures that the trees have been grown sustainably and ethically.
After Christmas, you can recycle your felled tree, which will be turned into compost. Many local authorities run Christmas tree recycling schemes. If not, you can take it to the garden waste section of your nearest disposal centre.
Some garden centres and tree nurseries now offer a Christmas tree rental scheme. This allows you to rent your Christmas tree in a pot and return it to the growers afterwards. The tree is then re-used in future years.
Gifts
It's easy to get carried away with festive hype and go way over budget at Christmas.
From early Boxing Day sales to adverts which convince us that we do in fact need an item, thousands of Christmas presents end up in landfill every year.
If you want to do the environment a favour and help small businesses thrive at the same time, shop local. Small independent businesses often rely on Christmas to deliver a much needed boost.
You can find beautiful homemade gifts at local craft fairs and they will more often than not be made from sustainable materials.
If you have children, have a word with Santa to make sure there are a few wooden toys under the tree come Christmas Day. Wooden toys not only look lovely and traditional, they are also built to last. This means they can be passed on to younger siblings or sent to charity shops, whereas plastic will take decades to rot away.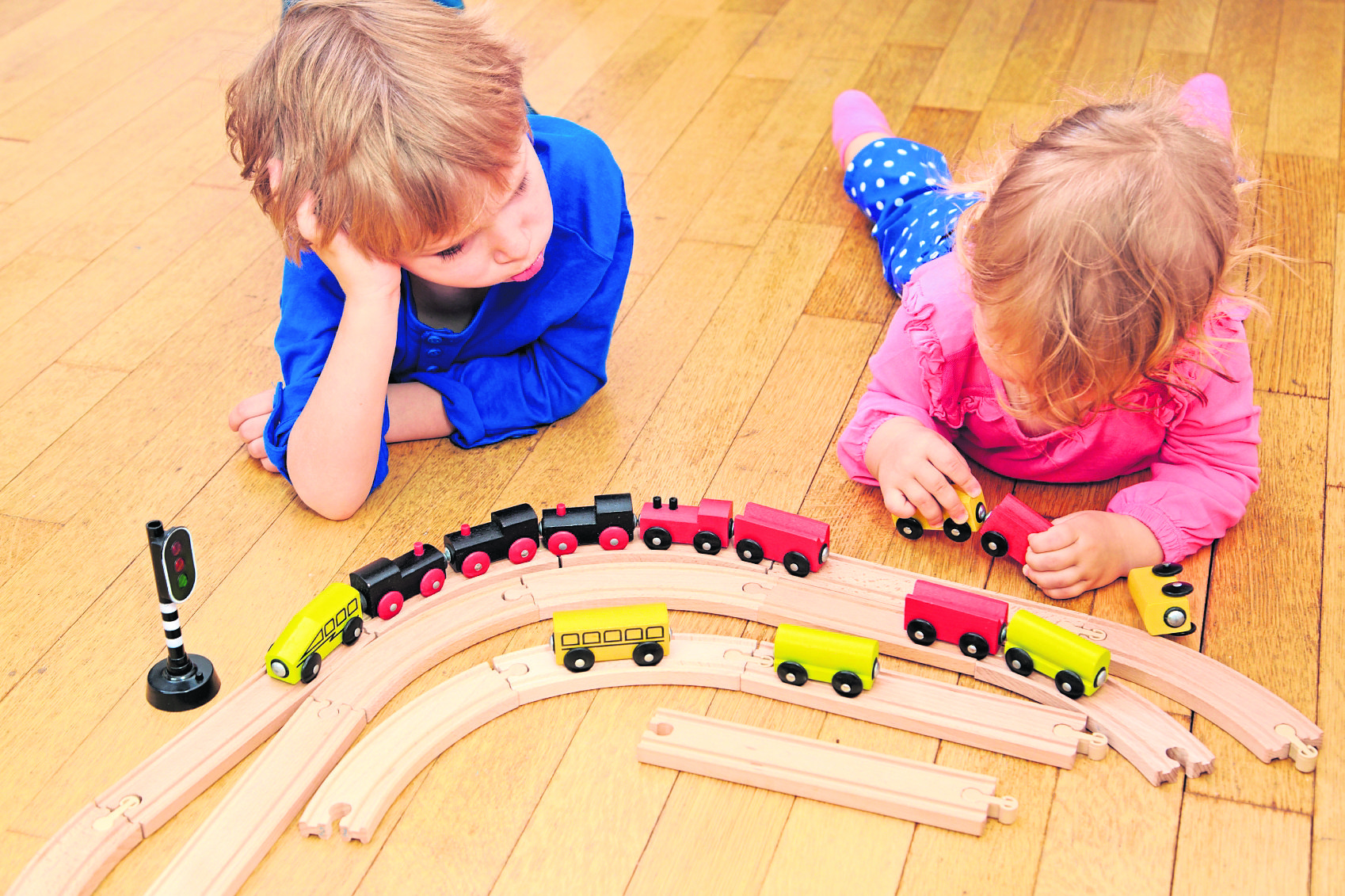 Gift swapping is also acceptable – better to swap than to waste.
Get crafty with the children when it comes to gifts for grandparents. You might just find that the offering is far more appreciated than talc and a scented candle.
When it comes to wrapping presents, stay away from glittery glossy paper. It is often difficult or even impossible to recycle. Go old-school with brown parcel paper tied with string and homemade gift tags.
It is not so long ago that gifts were wrapped in newspaper or even scraps of wallpaper. If it was good enough for our parents, it is good enough for us.
Don't automatically throw away gift bags. They can be re-used, and the same goes for ribbon.
Food
The UK throws away £13 billion worth of food every year, with an estimated 7.3 million tonnes of household food waste.
Christmas is a prime time for wasting food as people panic buy in the belief that they may run out of food on the day. The opposite is in fact true but you can avoid food waste with careful planning.
By the time the ingredients that make up the average British Christmas dinner arrive on our plates, they have travelled a combined distance of 49,000 miles. You can cut down the food miles by buying produce which is in season. Runner beans from Zambia have to be flown almost 5,000 miles to reach British consumers, but everyone in Britain lives within a few miles of winter greens like cabbage. Your local farmers' market should have a great selection of produce on offer, just go along with a re-usable bag.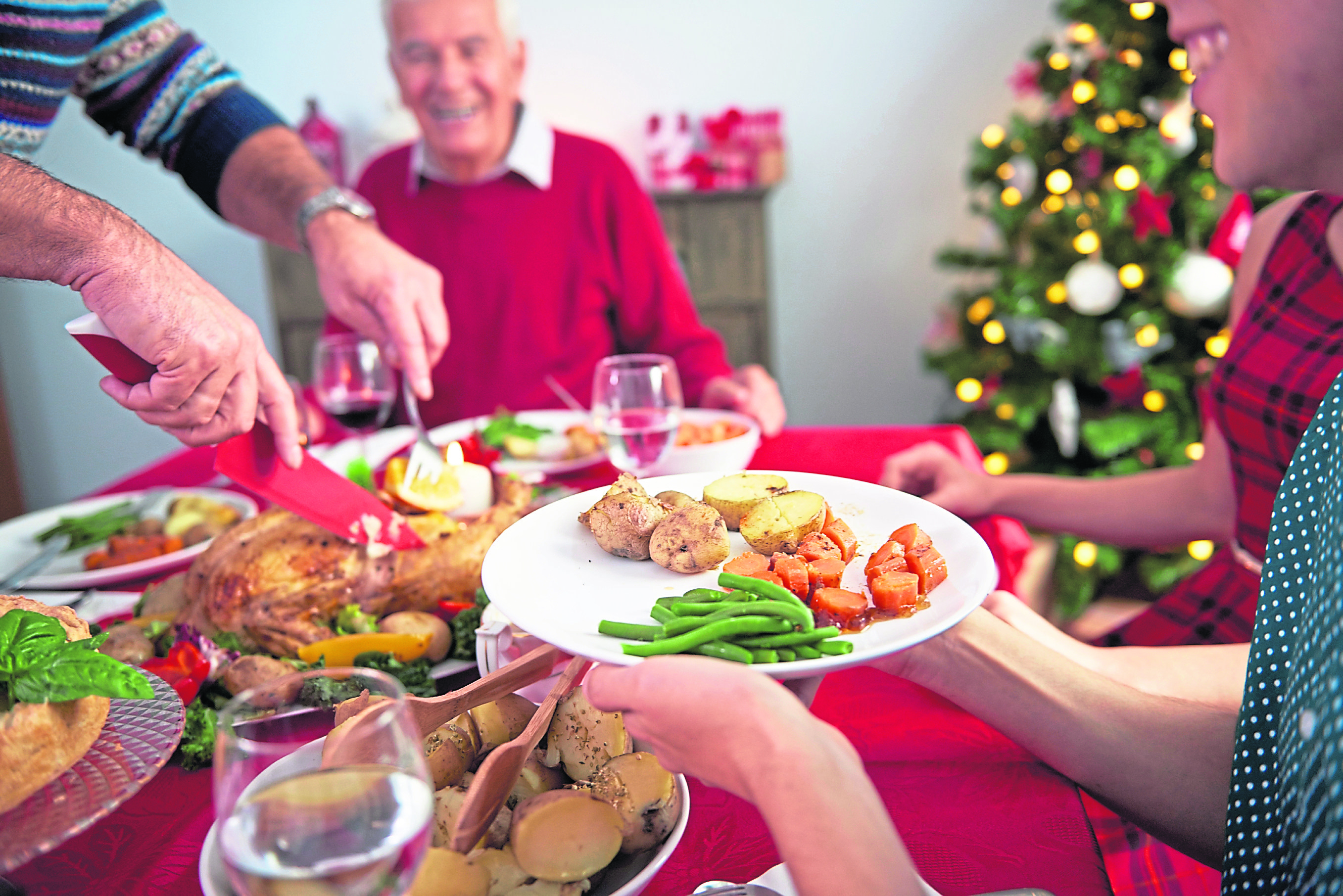 If you're buying a turkey, think about your local butcher and buy organic. Freeze leftovers and save the stock for soup and even stew. Buy a sack of potatoes instead of prepackaged and put all vegetable peelings on the compost heap.
Or you can go one step further by going meat free. One of the best ways to go green at Christmas is to give up the turkey. You don't need to serve up a dry nut roast, with dozens of mouth-watering recipes online. Jamie Oliver has also created a vegetarian Christmas menu.
Think about checking in on elderly neighbours who may be spending Christmas alone. Plate up a meal and pop round, or better yet, invite them over. You'll have less food waste, but more importantly, kindness and spending time with others is at the heart of Christmas.