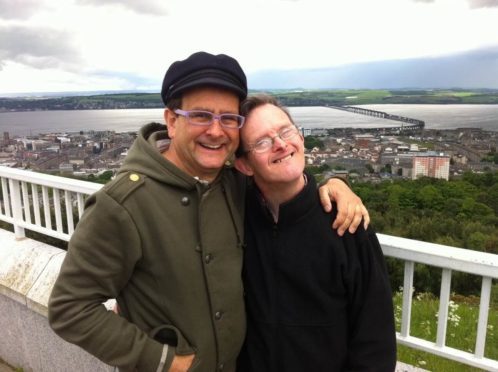 Entertainer Timmy Mallett plans to do a bike ride in the north-east this year in memory of his brother.
The TV star's brother, Martin was born with Down's syndrome and lived at Newton Dee Village in Aberdeen. He died a year ago, aged 64.
Mr Mallett often visited him in Aberdeen, and on one trip picked up a piece of "glistening granite" which he then carried on his 2,800-mile cycling trek to Galicia in Spain to commemorate his brother's name all across Europe.
And now he is preparing to return to the Granite City for another cycling challenge.
Mr Mallett said: "Martin's anniversary is very much in my mind at the moment. He was wonderfully well cared for by the good people of Aberdeen and I still miss my regular visits to see him and the city.
"It was a real privilege to take a piece of glistening granite from Aberdeen on my cycling adventure to Santiago de Compostela and leave Martin name tags at special places on many different stages of the journey.
"I will be doing a north-east Scotland bike ride later this year and, although no date has been confirmed as yet, I am already looking forward to it."
The former children's TV presenter, pop star, and actor, who appeared in "I'm A Celebrity…Get Me Out of Here" in 2008 made several trips to the north of Scotland to be with Martin.
He spoke of how his sibling's life had been enriched during more than 30 years at Newton Dee Village, a self-help community outside Aberdeen.
And, although he watched his brother gradually succumb to dementia, the 63-year-old said he was "eternally grateful" for the "fantastic care and attention" which had been offered, both at Newton Dee and at Fairview House in Danestone in Aberdeen, where Martin spent the last few months of his life.
Mr Mallett said: "Martin had Down's syndrome and language difficulties, but it never stopped him engaging with everybody he met and he blossomed and realised his potential by moving to Aberdeen back in 1981.
"A year on from his passing, I am still extremely grateful to everybody who helped him and allowed him to sparkle during his life."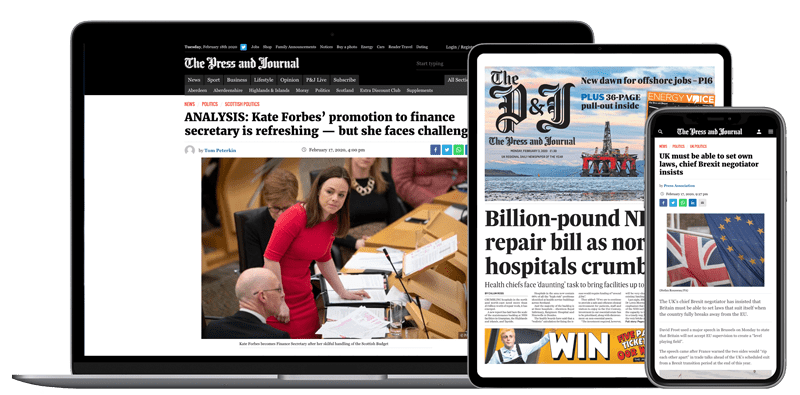 Help support quality local journalism … become a digital subscriber to The Press and Journal
For as little as £5.99 a month you can access all of our content, including Premium articles.
Subscribe