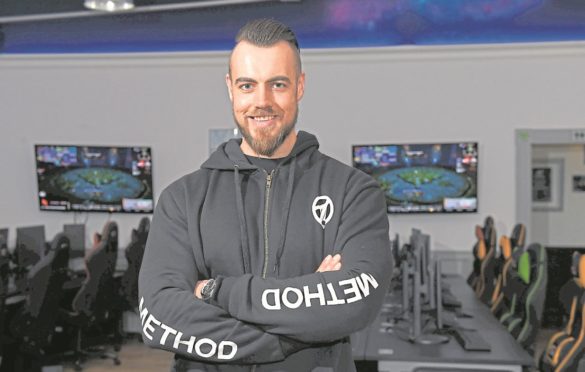 With a stable job in the oil and gas industry and two university degrees under his belt, Scott McMillan thought he had his whole life laid out in front of him.
But in 2015, he was suddenly faced with the biggest decision of his life – to continue his comfortable career as a financial analyst in Aberdeen, or pursue his love of video games and turn it into a full-time occupation.
And now, just three years since making that fateful choice, the 30-year-old is touring major electronic entertainment events around the world as the founder of an international gaming organisation, attracting lucrative sponsorship and partnership deals from huge brands such as Red Bull.
Scott, a former Aberdeen Grammar School pupil, might not be a famous face to many in real life, but on the internet he is highly renowned by legions of fans as the founder of Method, the most successful team of video-game players in the World… of Warcraft (WoW).
Although Scott started the Method organisation when he was a teenager as a "guild" – the name for a consistent group of players in the online video game WoW, where players work together to overcome challenges like defeating dragons – under his leadership it has now become a worldwide phenomenon.
Over the years, Scott and Method have represented at many large-scale video-game events in the likes of Germany, California, Sweden, South Korea and Abu Dhabi.
At a recent live-streaming esports (electronic sports) event in London in partnership with Red Bull, the Aberdonian and his team racked up around 6.5 million viewers over eight days – fans who were keen to watch him complete the all-important "world first" defeat of the latest WoW challenge.
Scott, also known by his online moniker of "Sco", said that such events can attract up to six-figure partnership deals.
Looking back, he believes his choice to quit his job in the Aberdeen oil and gas sector at General Electric was the best move he made in his life – particularly because it was just before the major downturn in oil prices resulted in thousands of redundancies for people working in the North Sea industry.
He said: "I've been working on Method full-time for just over three years.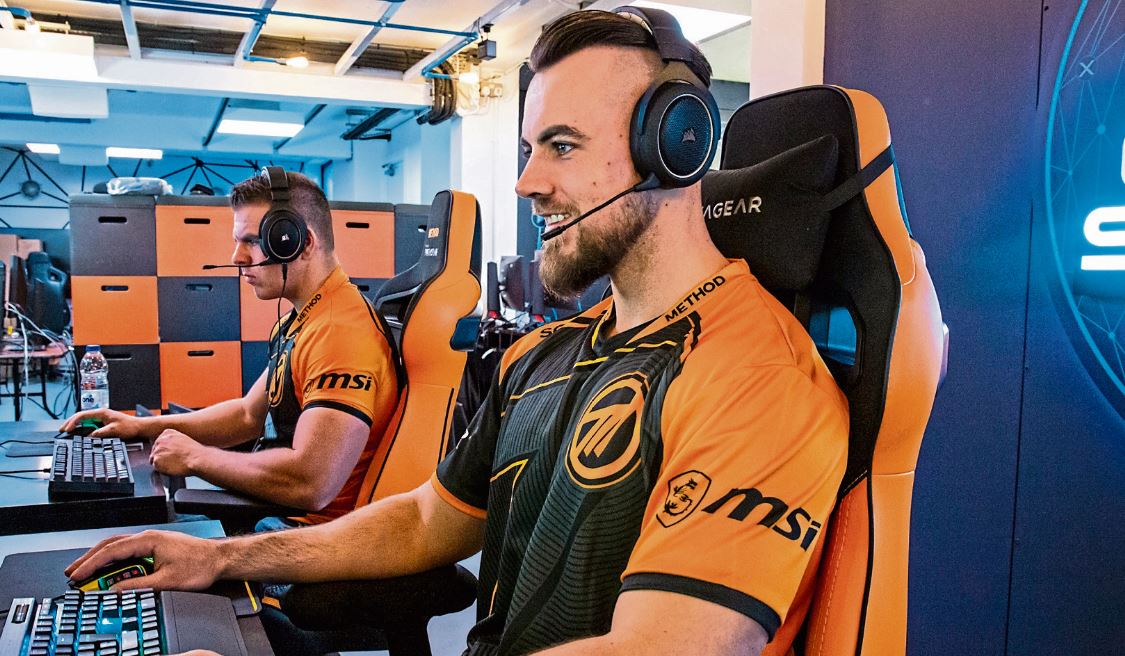 "I stopped working with General Electric in the summer of 2015, and coincidentally that was when the oil price was really starting to drop, so in retrospect it was a really good time to leave the oil and gas industry.
"Being at General Electric, working in finance, with two university degrees – I had a relatively clear career path set out ahead of me.
"But I realised that Method was such a huge passion of mine, and the chance to pursue that passion as a career was just too big an opportunity to pass up. I thought at the time, if I don't take this chance now, I would never do it and regret it later on in life, so I quit.
"My family have always been supportive, but if you don't really understand the concept of esports, it can be a bit worrying and they urged me to be a little cautious, as I was leaving a serious job to pursue something they didn't fully understand.
"But it turned out to be the best decision I ever made."
However, life as a full-time video-game player isn't as easy as many would think.
Scott says he has to put in the work at his computer for up to 12 hours a day, seven days a week, to keep ahead of the competitive curve in WoW, entertain his more than 300,000 fans on the online live-streaming service Twitch and manage the everyday requirements of the business side of Method.
But his life isn't all about gaming – while he's not touring the world or on his computer, Scott is a fitness fanatic; he makes the best of his precious spare hours working out and climbing hills around Aberdeenshire.
He also enjoys spending time with his girlfriend Sophia White, also known online as Djarii – who herself has almost 330,000 followers on Twitch, the largest for a female streamer on the website in the UK.
He added: "I don't have a lot of spare time, but outside of my time sitting at my PC I go to the gym about four or five times a week.
"That's not just for physical fitness, but it's an important mental release as well, because otherwise I really don't think I would be able to spend all that time inside, seven days a week."
He added: "I've made so many lifelong friendships that have come from the game – in fact there has even been a marriage from two people who met through Method."
"I'm very grateful for the opportunities I've been afforded since I made the move to go full-time, it's been a real whirlwind."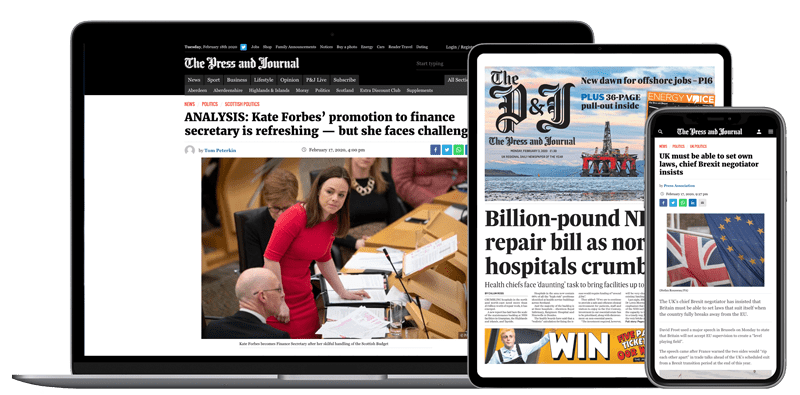 Help support quality local journalism … become a digital subscriber to The Press and Journal
For as little as £5.99 a month you can access all of our content, including Premium articles.
Subscribe