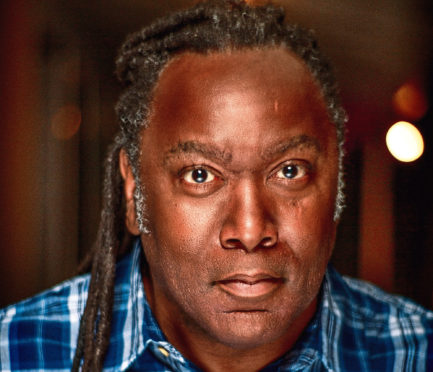 Comedian Reginald D Hunter visited Aberdeen Music Hall at the weekend with his hilarious new tour, and left the crowd with a night which will last long in the memory, if only for an unusual reason.
An unfortunate fixture clash with the Champions League football final on Saturday night may have left many seats empty, but that didn't hurt the atmosphere in the least.
Hunter took to the stage with two drinks ready and waiting for him, and a third brought on 20 minutes into his set.
This is something I had never paid attention to with other comedians, but this time it became of some significance as the show went on.
Hunter's 100-year-old father, recently hospitalised with pneumonia in America, provided many points of comedy within the star's life – demanding to see his daughter, asking about his relationships and describing a challenging interview with a local newspaper when he hit 100.
A particular highlight was his father constantly telling him off and advising Hunter to leave the UK after misunderstanding the result of the Brexit referendum to mean that "52% of people are leaving".
He advised the comedian that "I think it's time you get out too".
It was at this point that the decision to have a few drinks came back to haunt Hunter, as he paused the performance to dash from the stage for a quick "comfort break".
He returned chuckling about having to relieve himself into one of the empty glasses, which he accidentally knocked over in his haste to return to the audience.
I never thought I would laugh so hard at someone spilling wee on the Music Hall floor.