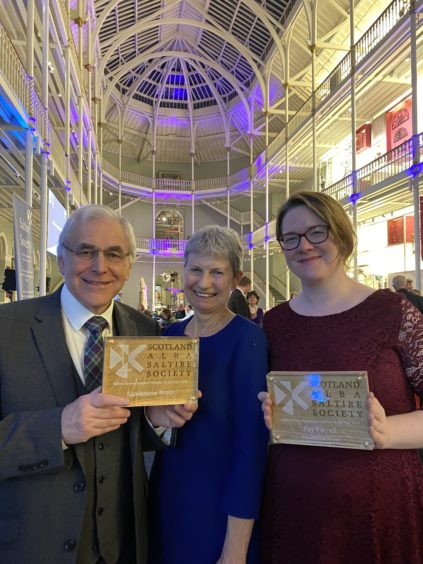 They started out as a little publishing company in Dingwall.
But now, after moving to Inverness, and being involved in the production of an increasing number of books, Sandstone Press has been awarded the prestigious Saltire Society Scottish Publisher of the Year award.
The company was recognised for "providing a platform for Scottish subjects and taking risks with translated fiction, which resulted in them publishing the winner of this year's Man Booker International Prize [Celestial Bodies, written by Jokha Alharthi and translated by Marilyn Booth].
The society's Emerging Publisher of the Year Award was given jointly to Kay Farrell of Sandstone Press and Alan Windram of Little Door Press.
The company's managing director, Robert Davidson, said: "We are delighted to be selected as Scottish Publisher of the Year, doubly pleased to be first to win the award twice, and triply pleased that Kay Farrell is joint Emerging Publisher.
"We will carry this honour with us through the coming year and display it with pride. Scotland's publishers are doing great work for the country world wide.
"We are so pleased just to be part of it. It all grows deeper, wider and stronger. Let's keep building!'
Ms Farrell said: "It's a real honour to be recognised by a group as prestigious as the Saltire Society.
"This has been an amazing year for myself and all of us at Sandstone. These awards round off the year brilliantly and we are just delighted.'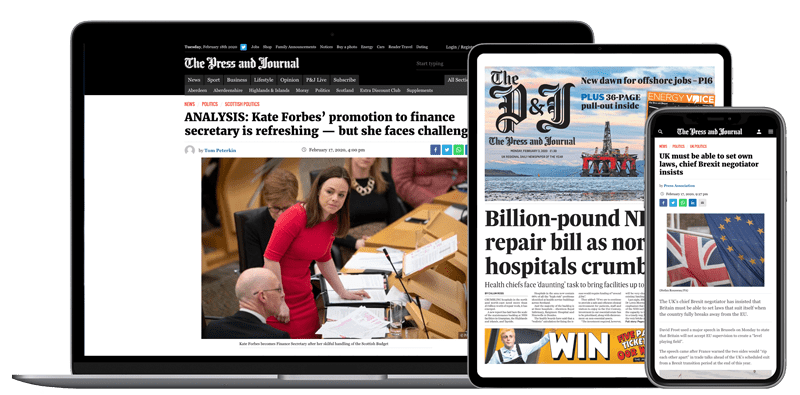 Help support quality local journalism … become a digital subscriber to The Press and Journal
For as little as £5.99 a month you can access all of our content, including Premium articles.
Subscribe