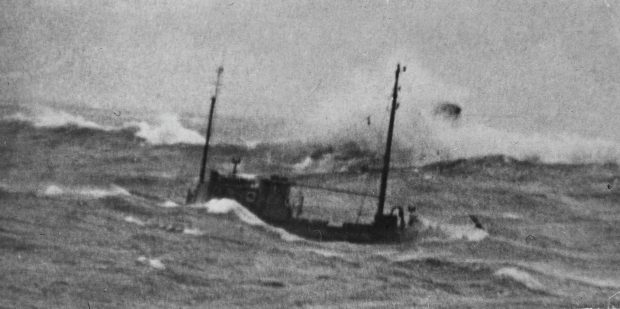 It will be 50 years next month since a terrible lifeboat disaster cast a veil of sorrow over a north east town.
The Princess Royal will mark the anniversary of the tragedy in Fraserburgh, which claimed the lives of five men and brought the 13,000 inhabitants of the Aberdeenshire port together in mourning at a joint funeral.
The Duchess of Kent lifeboat launched at short notice on January 21, 1970, to assist a Danish fishing vessel, Opal, after it got into difficulty.
But, within just three minutes of reaching the stricken vessel, the lifeboat was battered by a huge wave and overturned with catastrophic results.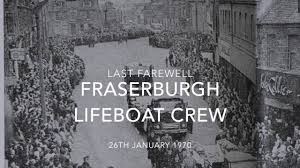 The toll was high. Of the six men who left the harbour that day, only one returned home. The victims left behind five widows and 15 children.
The dead were coxswain John Stephen, the town's assistant harbour master, Fred Kirkness, the lifeboat's engineer, William Hadden, a customs and excise officer, trawlerman James Buchan – who had lost his brother in the 1953 lifeboat disaster in Fraserburgh – and tool worker James Buchan, who was reputed to have jumped on to the lifeboat as it began making its way out of port.
John (Jackson) Buchan was the boat's only survivor after being saved by a Russian trawler. He never spoke of the tragedy and died a year later.
An RNLI spokeswoman said: "In January, we will be marking 50 years since the 1970 Fraserburgh Lifeboat disaster.
"Whenever we mark an historical disaster it drives home to all of us the real dangers, ever-present, on our seas and around our coasts.
"We are forever grateful for the time and commitment shown by all our volunteers, our thoughts will, most certainly, be with the friends and families of those who were lost in the 1970 disaster."
The Duchess of Kent vessel was launched in 1954 following another tragedy at sea, which claimed its predecessor, the Charles Kennedy, and six crewmen when it capsized in February 1953.
Hundreds of well-wishers flocked to the port to put the tragedy behind them, and welcome Princess Marina.
The Princess Royal will pay her own tribute to those lost in 1970 by attending a service on January 19 at Fraserburgh's Old Parish Church.
Fraserburgh Lifeboat was the first established station in Scotland when the charity started asking for willing men to sign up in 1858.
Before then, life-saving apparatus was kept at the port and was maintained by a tax of sixpence a man on all vessels entering the harbour.
The RNLI launched an initiative this week to raise £1.8 million and attract fresh blood to help current crews working across the UK.
The campaign, called the Perfect Storm, recognises the commitment and courage of the thousands of volunteers throughout the country, who have their pagers close to hand, ready to respond to any situation, oblivious to the danger involved.