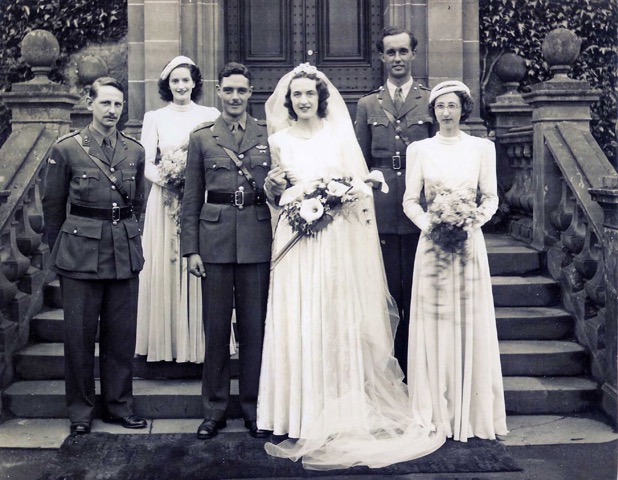 It might be almost 75 years since the end of the Second World War, but there are still fresh flowers on the graves of so many of those who perished.
And while the Normandy landings in June 1944 were the beginning of the end of the conflict, there were plenty of German troops left further south in France and in Italy.
Scots, as you might expect, were in the thick of the action. On August 19, Major Roy Farran landed with 60 men and 20 jeeps by Dakota transport at the American-held Rennes airfield which was by then under Allied control – and their arrival proved the catalyst for Operation Wallace when the SAS advanced 200 miles in four days behind German lines to a base camp near Chatillon, north of Dijon.
It was to become one of the most successful post D-day SAS operations and Lieutenant David Blair Leigh from Ayr was one of the leading protagonists.
He was a remarkable specialist navigator and had guided SAS raids in the Libyan Desert before joining Operation Wallace in the summer of 1944.
Prior to leaving Scotland, he was married on June 1, 1944 to Ethel Cormack Stewart Leigh, who later lived in Prestwick.
She died in 2010, aged 92, and her ashes are now buried with her husband.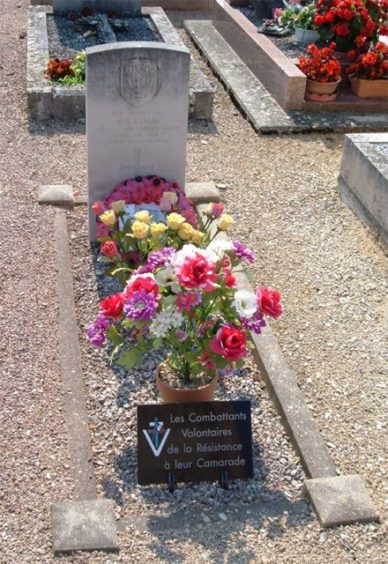 Lt Leigh served in the Green Howards, (Yorkshire Regiment), then as part of 1 SAS (A Squadron) during 1943 and 2 SAS (C Squadron) in 1944.
He was seriously wounded at Villanes-les-Prevotes on August 23, 1944 and taken in the evening by the Resistance to a doctor in Epoisses, François Berthault, but died aged at only 27 from his injuries and is buried in Epoisses Cemetery.
His grave is looked after with great care and, although he is the only British soldier who is buried in the graveyard, his memory has never been forgotten and the town flies the UK and French flags alongside each other for war commemorations.
In a letter after the war, Brigadier Calvert, commander of the SAS troops, wrote: "All the British troops under my command have been deeply touched by the comradeship which their allies of France have expressed in words, and so valiantly proved in deeds."
The notice on the grave says simply: "From the voluntary combatants of the Resistance to their comrade".