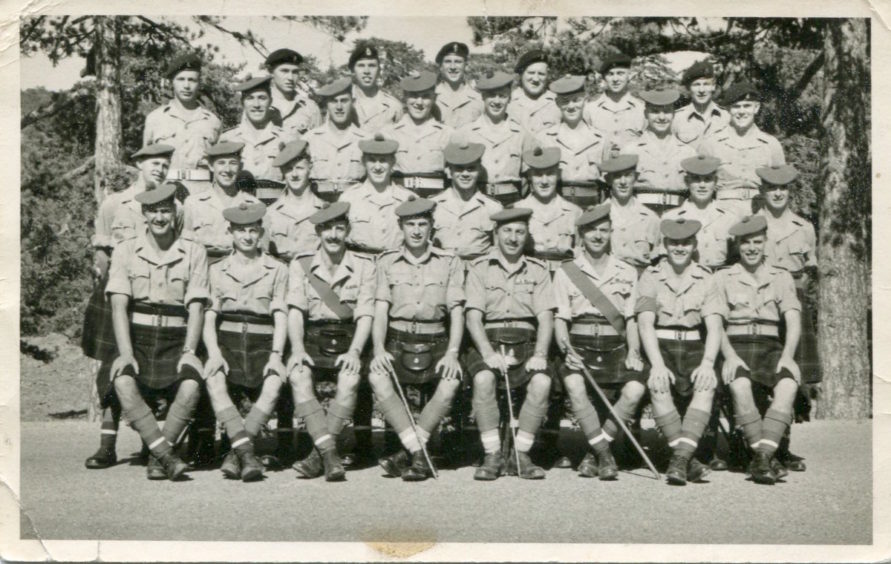 The family of a teenage Gordon Highlander killed in Cyprus have received his Elizabeth Cross more than 60 years after his death.
A significant number of Gordon Highlanders were among those who dealt with the Greek-Cypriot revolt, which eventually led to the island being declared an independent republic, although British troops remain there as part of a UN peacekeeping force.
In total, 16 members of the regiment perished in Cyprus between 1955 and 1959.
Private George McRuvie was among 13 British personnel who were killed during an anti-terrorist operation, named Lucky Alphonse.
They were trapped amidst a fierce fire in a heavily-wooded area of the Troodos Mountains, which was set ablaze by a mortar bomb explosion in the tinder-dry forest.
Cyprus veteran Les Smith contacted the Press and Journal last October and urged readers to contact him if they could help to track down the families of several north-east soldiers who had lost their lives during the conflict.
He wanted to ensure the fallen men were never forgotten, and unite descendants with their ancestors' medals where possible.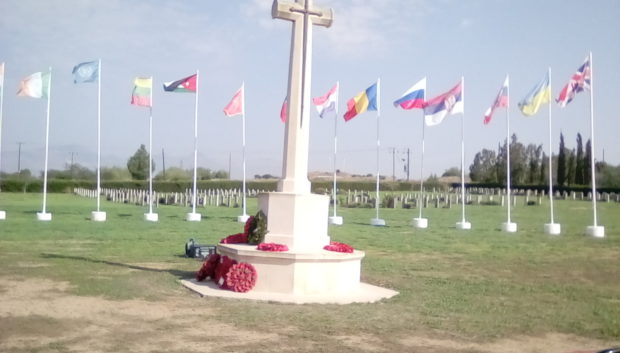 And this week, Pte McRuvie's son, who is also called George, confirmed receipt of the award in honour of his father.
He wrote to Mr Smith: "I would just like to let you know that I received the Elizabeth Cross and Scroll this morning.
"Thank you for pointing me in the correct direction, so that I could apply for the Elizabeth Cross.
"I am extremely proud to possess such a token in memory of my dad, who I knew very little about.
"I will treasure both items and I will be able to pass them down to my own family, along with the story of why my dad was awarded this honour.
"Thanks once again, and I look forward to hearing more about your work with the Cyprus veterans."
Mr Smith thanked the Press and Journal for helping him make contact with the family.
Mr Smith was also seeking information about James Falconer, 19, from Aberdeen; William Gray, 20, from Birmingham, Percy Oakley, 20, from London; Allan Smith, 28, from Aberdeen; and  James Smith, 19, from Edinburgh.
Anyone with information can email Les Smith at cyprusveterans@gmail.com