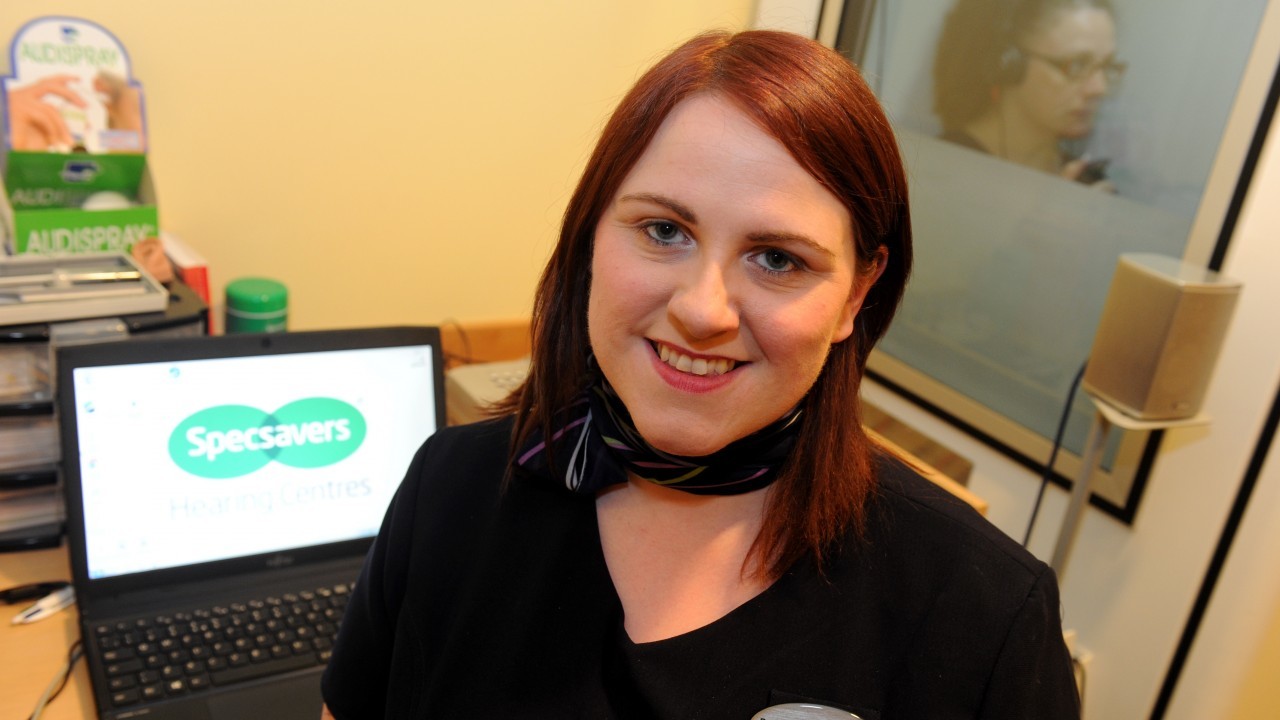 Dorothy Goodson, 31, joint venture partner and audiologist at Specsavers Hearing Centre, Elgin, explains how she got where she is today.
What did you want to be when you were young?
When I was young I wanted to be everything. From memory, I wanted to be a vet, teacher, nurse, firefighter (like my dad), singer and even a mechanic. Quite a variety.
What are the main career stepping stones you have taken?
I started out in 2001 as a student audiologist within NHS Lanarkshire. Upon qualifying, I progressed up the career ladder to become a fully fledged audiologist, a senior audiologist and then a paediatric audiologist within NHS Lanarkshire. In 2009, I moved to NHS Grampian, where I held the post of lead audiologist for the area of Moray. Today I am a partner within Specsavers Hearing Centre in Elgin. , providing the highest quality of hearing services on the high street.
Are you scared of making mistakes?
Isn't everybody? There is always a little bit of fear about making mistakes but, as long as you can learn from them and use what you have learnt to help others not to make the same mistakes, that is what matters. "You can't change the past but you can steer the future."
What do you want to achieve in the rest of your career?
My career has been quite varied but I would like to combine my interest in music with audiology. It would be challenging and interesting to be able to provide the latest technology in sound monitors, hearing protection and hearing aids for people that enjoy, perform and listen to music.
Is the "career for life" a thing of the past?
That is an interesting question. I don't think it is a thing of the past as I am living proof that it still exists. I do feel that it is extremely difficult to know what you want to do at a young age, especially at school, when what subjects you pick can influence what your future could hold. What college/university can you get in to? What apprenticeship can you get? And so on.
That's a lot of pressure on young shoulders. I think people change careers more now due to not making the correct decisions at school and realising that they have more options available to them and can change their career path.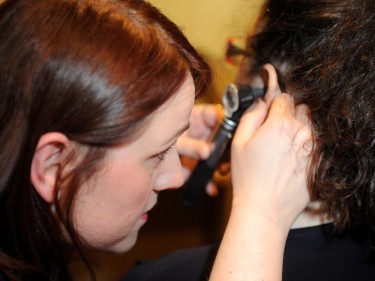 What have you actively tried to avoid in your career?
Complacency is what I have tried to avoid – not always easy. The world of audiology and hearing aids is always evolving and expanding and it is vitally important to keep up to date with the latest technology and skills.
Who's been your greatest influence?
That is a very thought-provoking question. I have lots of people that have influenced me greatly throughout my career, especially friends, colleagues and family members, but I think most of all it would be my sister.
What has motivated you?
There is nothing worse than seeing people becoming isolated and pulling away from society because of their hearing loss. Being able to provide the highest quality of hearing aids that can dramatically improve people's hearing and therefore quality of life – that is what motivates me.
Your favourite stress-buster?
Being in idyllic Morayshire/Aberdeenshire means that I can put on a pair of good walking boots and head out for a long walk really easily. There are some fantastic walks around this area which really helps to de-stress the brain cells and occasionally can shed some light on a lingering question that you haven't been able to answer . . . just like some of these questions. Roseisle Beach is one of my favourite spots for a walk.
Is there a time in your career you miss most?
I really enjoyed paediatric testing, which I no longer do. No day was ever the same. Testing children could be extremely frustrating, wonderfully funny and emotionally heartbreaking. This roller coaster of emotions could be all in one morning. Fortunately, there was always somebody else working with you, which was key to keeping your spirits up.
What's your idea of the perfect retirement?
This is some way off, I hope. I love the idea of just taking off in my classic VW Campervan (don't have it yet) and touring around, not having to plan the itinerary to cram as much into the holiday timescale. Living a wee bit of "the good life", growing my own veg and actually having time to spend in the garden, not just tidying it up, sounds very appealing to me.