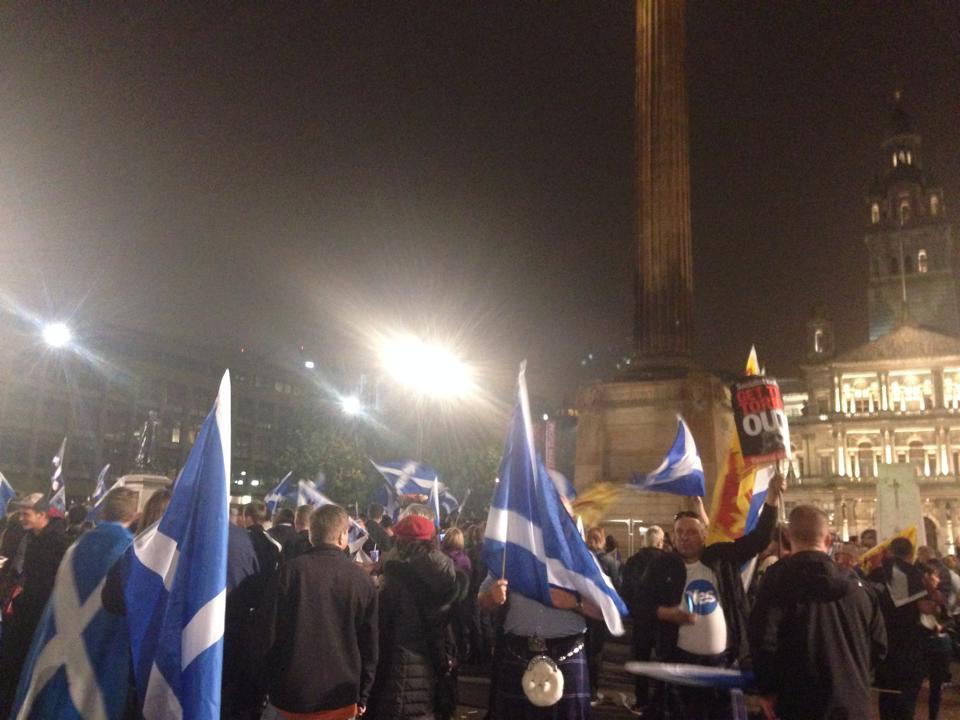 Hundreds of people have gathered at Glasgow's George Square, and temporarily re-named it Independence Square, in a bid to show their support for the Yes campaign.
Crowds started arriving at the city centre spot earlier this evening with numbers growing in the hours since.
Despite the cold weather, the pro-independence supporters have defied the polls and have been passionately waving flags and singing the national anthem to celebrate what they are calling a victory for the Yes campaign.