A north-east owner today told of her shock after raiders struck – stealing a puppy.
Lydia Cowie spoke of her concerns for the pup after waking to find the garage at the kennels smashed and the seven-week-old German Shepherd gone.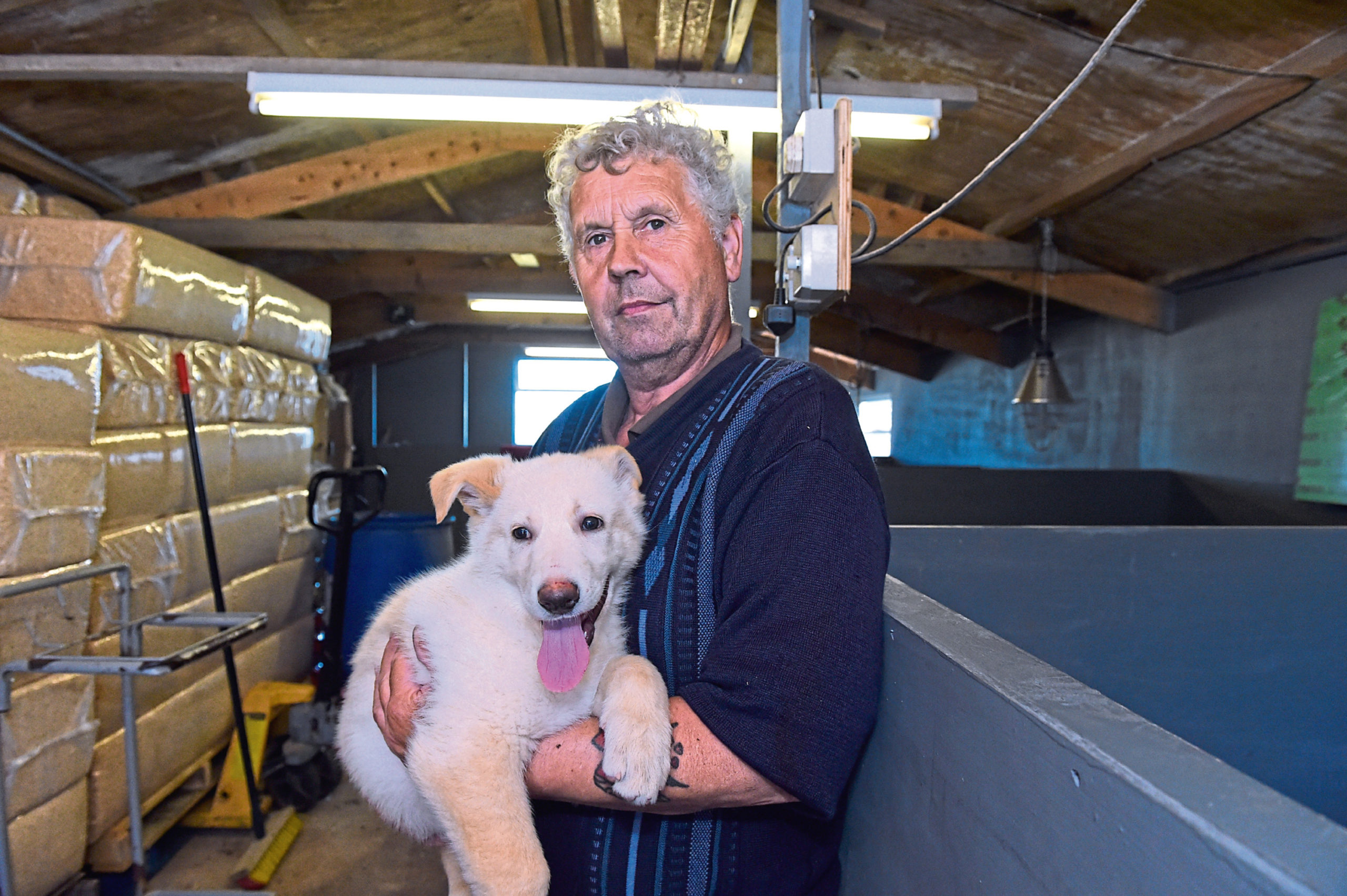 She has been forced to step up security to ward off thieves.
Police have launched an investigation and are appealing for anyone with information about the raid to get in touch.
Mrs Cowie, who runs Bonnierose Kennels at Bonniedoone, New Aberdour, said: "It's such a shocking thing to happen.
"We've been here since 1999 and have only ever had one theft before – but nothing like this where damage has been done to our property as well.
"We have cameras that cover some parts of the land, but not all, so we will be looking again at CCTV and installing more cameras."
The small white puppy in the video featured above was stolen
The break-in happened at some point between 11pm on June 19 and 6am on June 20. Mrs Cowie said: "We tend to get up early to prepare the feed for the dogs and get ready for the day, and as soon as we got outside, we saw the damage to the garage.
"Someone had kicked a wooden panel off it to get inside. It's reinforced, so it must have taken a lot of force to get it off."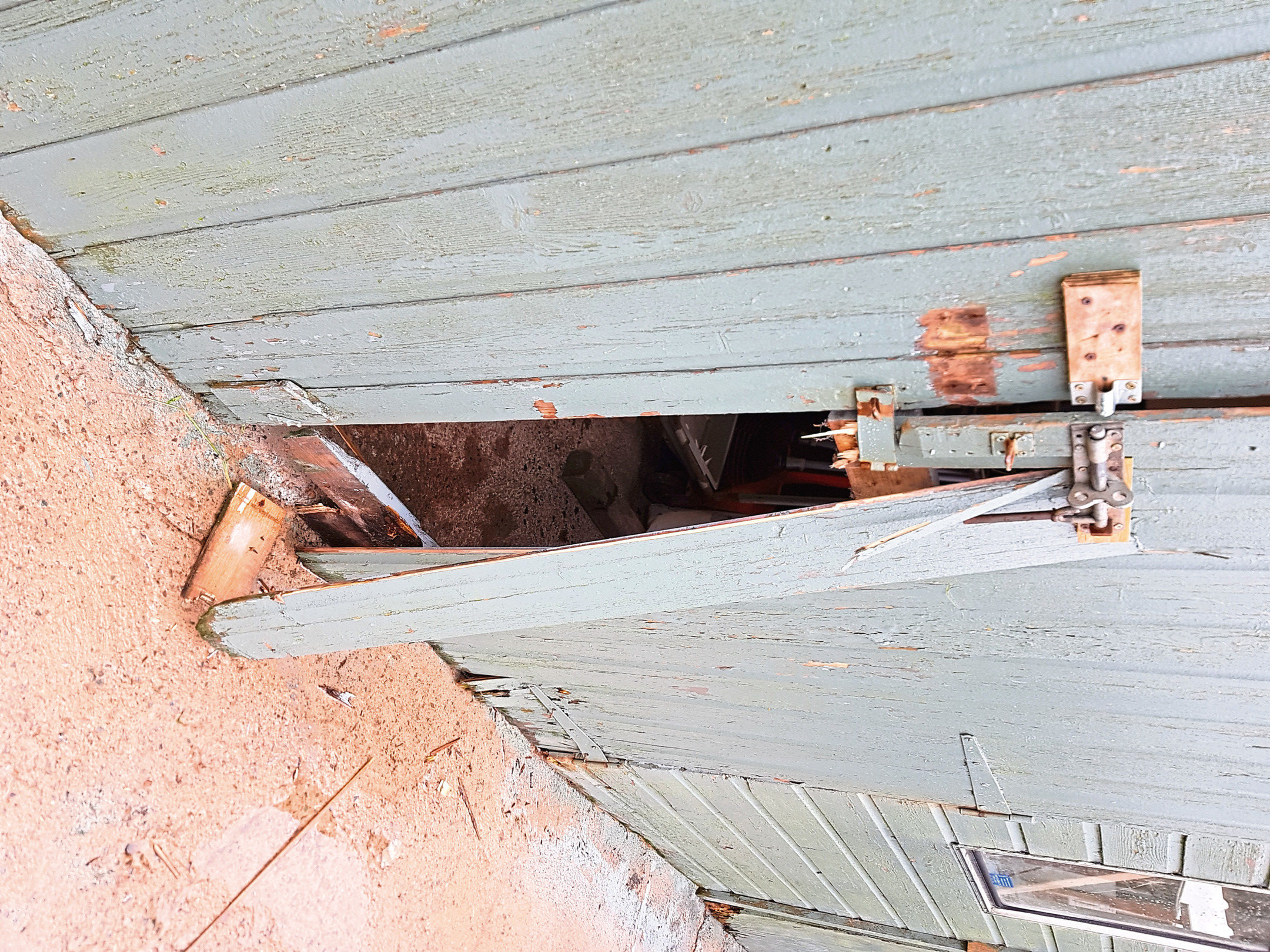 The damage cost around £400 to repair – and the business has lost out on the sale of the puppy, which would have earned £500.
Mrs Cowie said: "We are very concerned that this might happen again so we're making things more secure, but our main concern is for the dog.
"The puppy was seven weeks old and hadn't yet been microchipped.
"If whoever has the puppy takes him to the vet, they will wonder why he has not had vaccinations or isn't microchipped – and the thief will know that, so it risks the poor thing's health. I am also concerned that the thief might not know the puppy needs a very specific diet.
"We have fed him well and to switch his food now could make him seriously ill."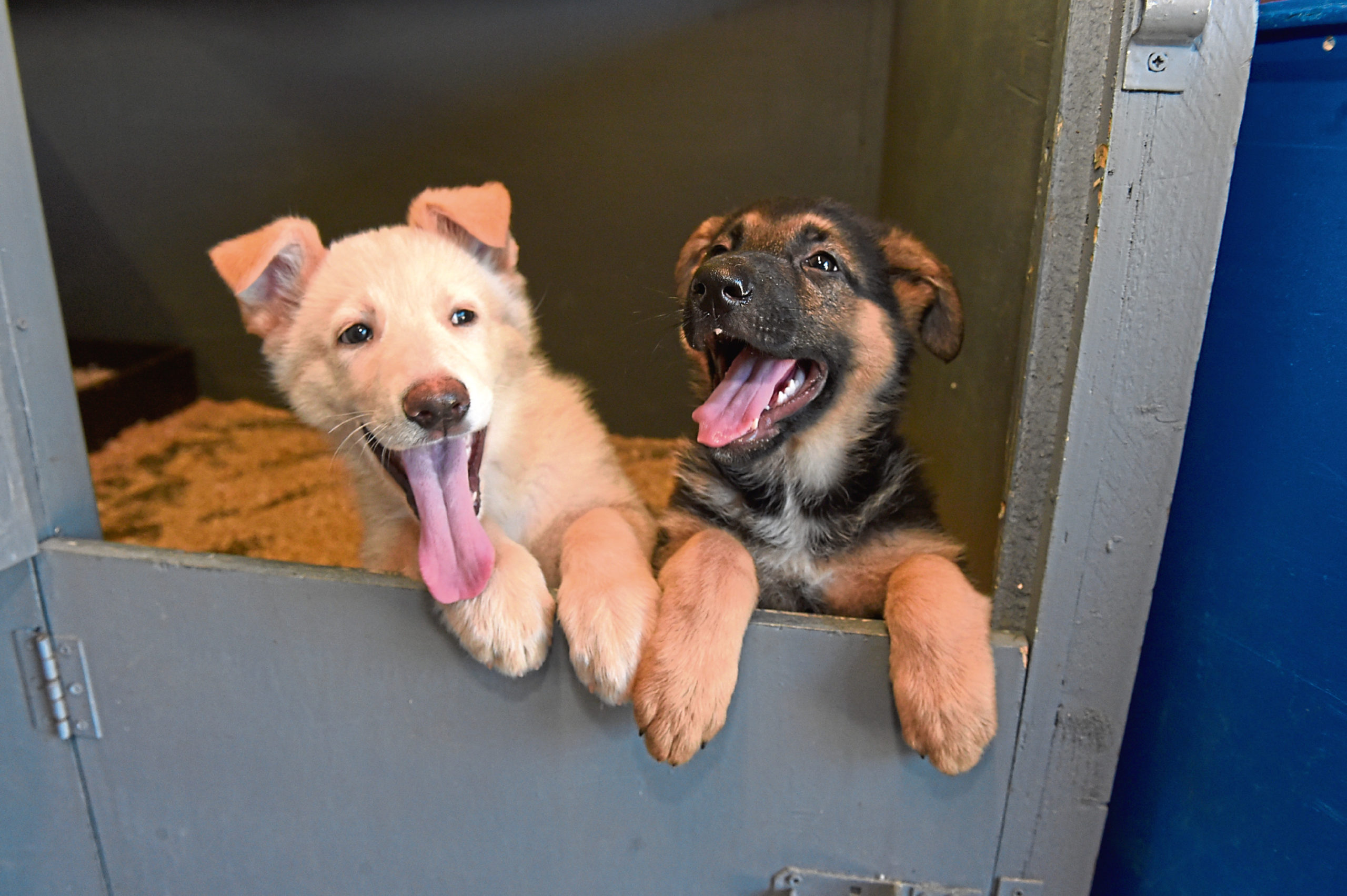 Mrs Cowie urged anyone with information to contact police.
"Hopefully, it's an isolated incident, but we won't want to risk it happening again here or somewhere else, so please let the police know if you have any information of use to them."
A Police Scotland spokesman said: "We can confirm that there was a report of a theft by housebreaking.
"Officers are following a positive line of inquiry.
"We would ask anyone with information about this incident to contact us on 101."