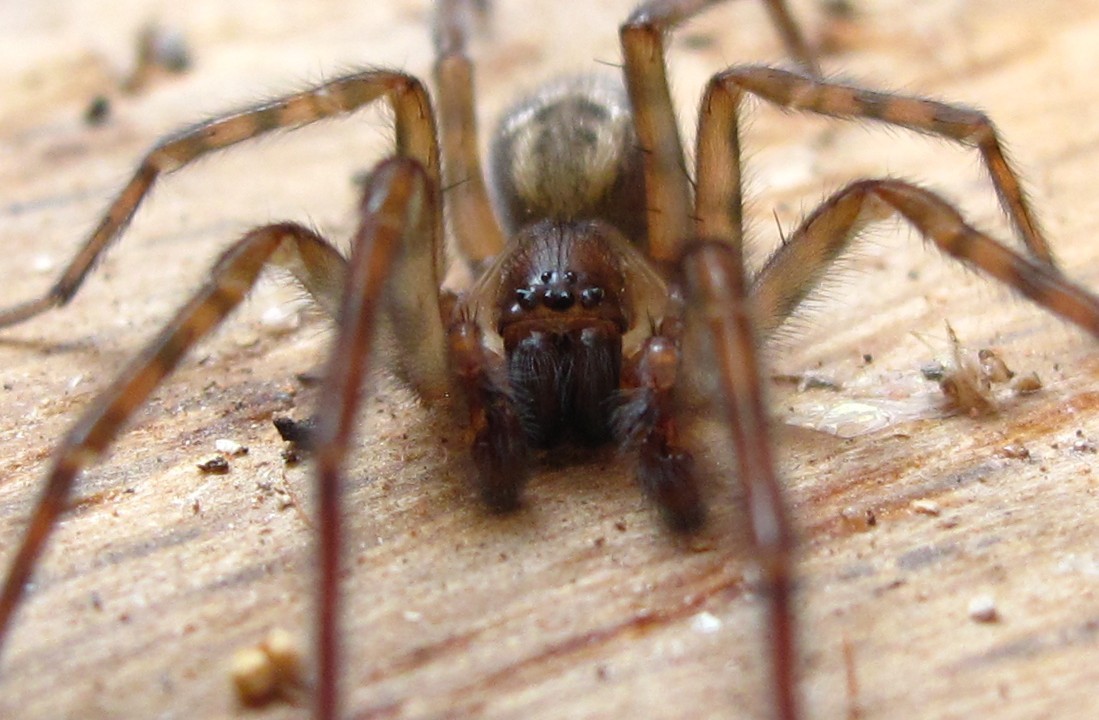 Not only does October mark the arrival of scary Halloween witches and ghouls it is also the time for the most frightening eight legged creatures to cause havoc and frighten families across the country.
There is a good chance you will have seen more of our eight legged friends recently because we are now entering into spider mating season.
There is also a good chance that you will have heard they look bigger than ever before… But that's really just a result of our human nature to exaggerate such sightings!
Each year, an increase in household spiders is reported throughout October and 2014 has been no different – with Dennis McGillivray from Aberdeen's Bon Accord Pest Control explaining that the number of spider related calls in Aberdeen has dramatically increased.
He told P&J online: "We get lots of spider phone calls at this time of year and although we don't actually offer spider treatment, we have had lots of calls over the last three weeks – every day we are getting calls from people concerned about spiders."
Dr John Baird, an entomologist at Aberdeen University spoke to P&J online to quell readers' spider fears, he said: "The spiders people will see scuttling about just now are males looking for females to mate with – you will probably never actually see a female. The females leave threads which the males then follow to track them down.
"When males are on the hunt for females, sex overides everything else so you will often see them scuttling about, out in the open."
When asked about the growing size of the spiders, Dr Baird added: "They will grow depending on the heat and the feed they have had. It has been quite a good summer for spiders but people do tend to exaggerate the size of the spiders they see – I don't think they will be any bigger than normal."
However, whatever size they may be, Dr Baird appreciates they do still scare a good number of the population, he continued: "Some people are scared of them but press reports of spiders biting are often exaggerated – as far as I know nobody in the UK has ever died from a spider bite!
"Spiders find it very difficult to bite us – they don't want to bite humans."
So there we go, the man in the know says we shouldn't worry about our eight legged friends – he even gave us his top tips on how to deal with them.
 Dr John Baird's guide to dealing with spiders
Put a glass over the wee guy, slip a card under and take him out to your garden.
Collect the spider and then release him into your shed – in there he will eat all the beasties you don't want.
Or, if you're like me and you like animals, then just live with them.
Family try to deal with their giant spider
The Gibson family from Plymouth have been living with their very own giant spider for five years and once again he has popped back out to say hello this year.
The video below shows James Gibson's latest bid to entice the spider out.
Send us pictures of your spider sightings to webpix@ajl.co.uk and we will publish the best in an online spider gallery.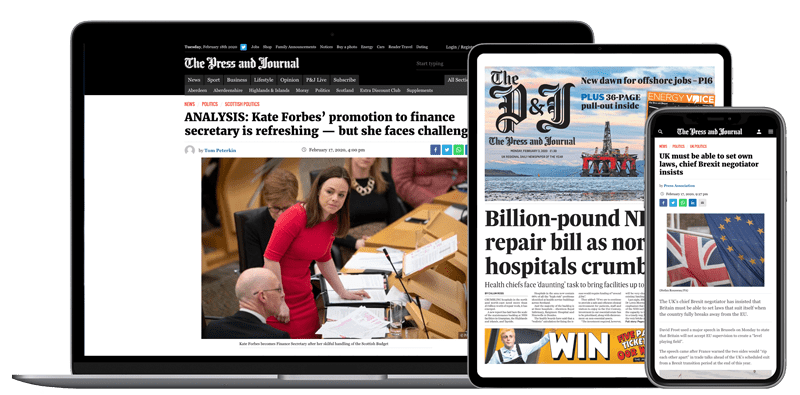 Help support quality local journalism … become a digital subscriber to The Press and Journal
For as little as £5.99 a month you can access all of our content, including Premium articles.
Subscribe