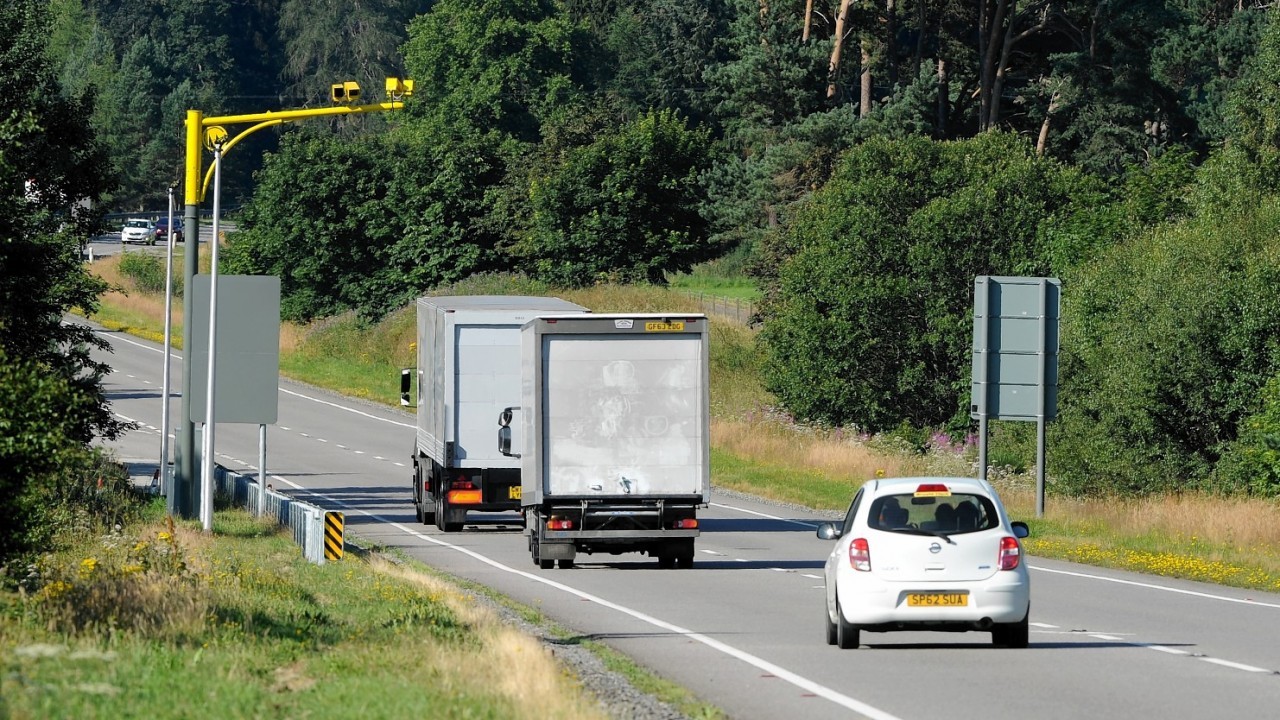 A campaigner opposed to average speed cameras on the A9 has claimed motorists have pulled into laybys because they are too scared of driving on the road.
Mike Burns, of the A9 Average Speed Cameras are Not the Answer campaign, said many of the group's 10,000 followers have complained that the Inverness to Perth route was "unbearable" to drive.
The IT consultant from Foyers said the £2.5million camera system had led to longer journey times and people in villages along the route have reported an increase in the volume of traffic as people try to bypass the cameras.
Mr Burns said one of his followers said she was so scared of trying to join closely bunched traffic shortly after the cameras were switched on that she pulled into a layby and waited until the queues had eased.
But Chief Superintendent Iain Murray, head of roads policing, claimed there has been a "significant reduction" in speeding on the A9 since the devices went live on October 28.
He said roadside speed capture technology had revealed that people had markedly slowed down since the safety system was installed.
Chief Supt Murray said figures that showed the number of drivers booked were not available yet but claimed people appeared to be driving more responsibly and traffic flow was moving more freely.
"As far as I am concerned, at the moment the results seem to be showing that people are paying attention, there is less speeding going on and behaviour seems to be changing," he added.
But Mr Burns said that while HGV drivers were happy the speed limit has been raised from 40mph to 50mph, car drivers were "miserable".
"What the officer is saying does not bear any reality to what the drivers are saying because we are hearing about people stopping in laybys because they are too scared to continue and others claiming it is an unbearable journey," he added.
Inverness, Nairn, Badenoch and Strathspey MP Danny Alexander said: "Crawling queues, increased frustration, dangerous overtaking and B-roads being used as rat runs have all been reported as a direct result of the SNP's decision to ignore views on the cameras.
"Those of us who drive the road regularly know how dangerous it can be and that is why there has been widespread support to reduce dangerous overtaking, improve junctions, and introduce more safety measures for black spots."