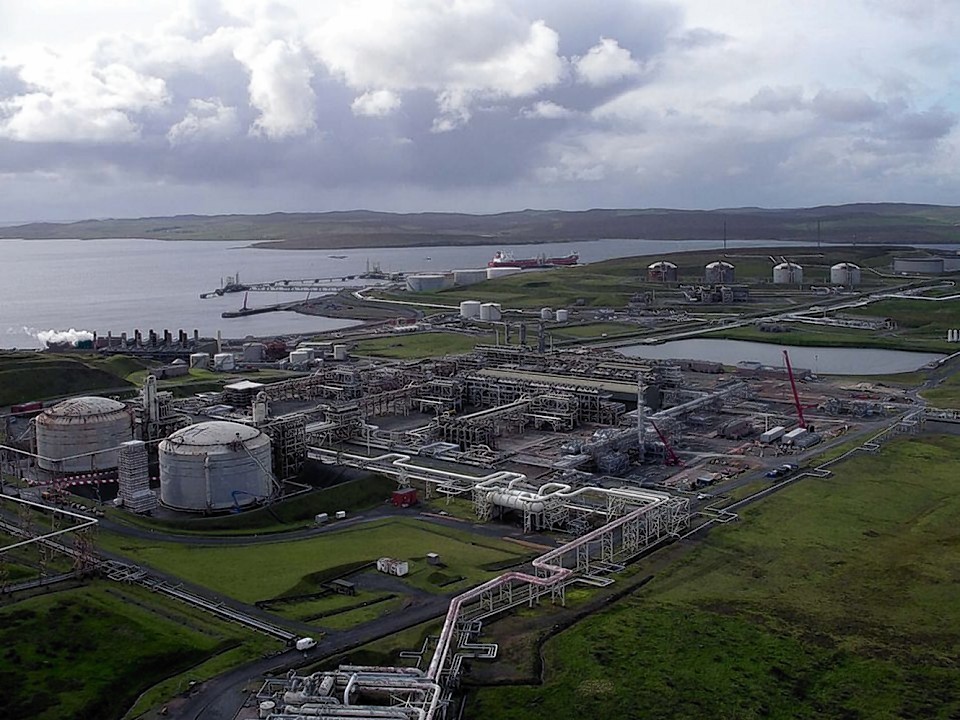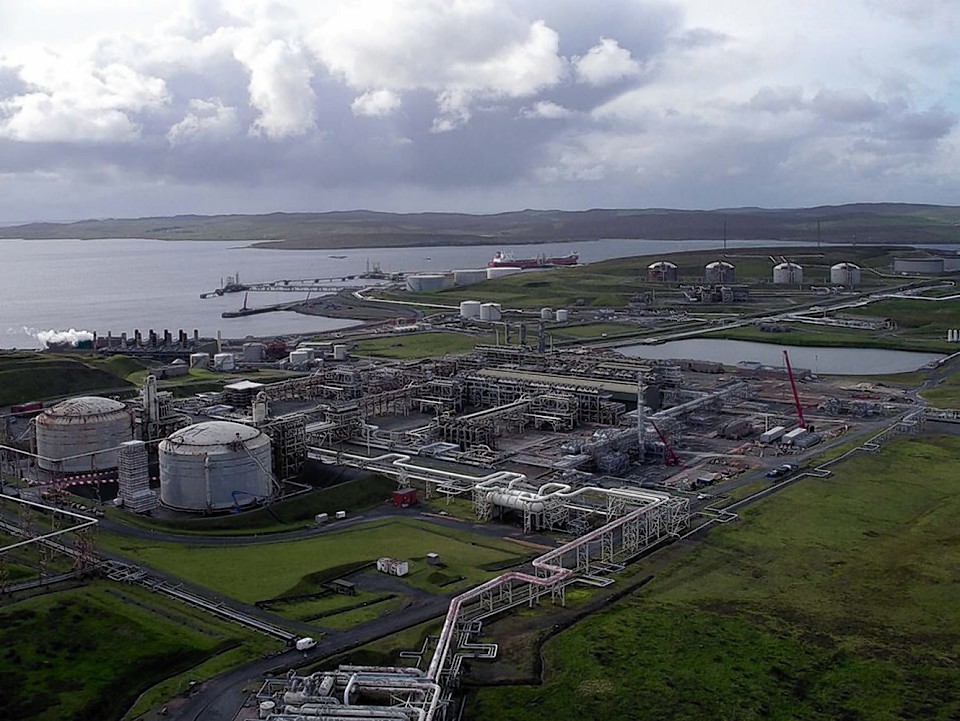 Construction workers upgrading the BP-run oil terminal at Sullom Voe in Shetland are to be balloted on industrial action over pay and conditions.
Around 500 staff are seeking improvements to their terms and conditions to mirror those afforded their counterparts working on Total's new gas plant next door.
Concessions being sought include travel payments, compensation for getting stuck at the airport, harmonisation of terms and conditions for local workers, and a renegotiation of shift patterns.
On Thursday Wood Group, the largest employer with 275 contractors, expressed surprise that a consultative ballot was being held and said it was always willing to discuss any workers' concerns with trade unions.
However Unite representative John Taylor said all the major employers on the Sullom Voe site had "point blank refused" to enter into talks.
Construction on Total's gas plant, which will pipe gas from the Laggan-Tormore field west of Shetland, began two years ago with an agreement matching conditions at Sullom Voe.
Earlier this year union members working on the gas plant won improved conditions after threatening to call two 24-hour strikes.
"Over the last two years we've managed to make a number of improvements to the Laggan-Tormore agreement," he said.
"We've attempted to negotiate those improvements into the Sullom Voe agreement.
"The employers at the Sullom Voe site have refused to negotiate on those improvements. We've been attempting for the last nine months to a year, and we've raised these issues on numerous occasions, and all we get told is 'no'."
Mr Taylor said a consultative ballot would be held ahead of the festive period to see if members wanted to take industrial action.
He said he was confident union members would vote in favour, in which case a second ballot will be staged in the new year on what form of action to take.
In a short statement Wood Group said it was "surprised to learn of this consultative ballot", adding: "We are always open to discussions with Unite to negotiate around any concerns raised by our employees."
Taylor said he made clear to the employers at a meeting in November that "we would no longer continue in the vein that we were, and we were entering the disputes procedure".