 If early reviews of The Amazing Spider-Man 2 are anything to go by, the on-screen chemistry between real-life couple Andrew Garfield and Emma Stone sparks brighter than the outfit of Jamie Foxx's villainous Electro.
They have been dating since they met on the set of the first film, 2012's The Amazing Spider-Man, which launched a new chapter in the superhero's story and took in $750million at the box office.
While there's been the odd paparazzi shot of the pair out and about, they're not ones to flaunt their romance and, as expected, they remain low-key while promoting the sequel. That said, it doesn't stop Stone ribbing Garfield, reminding him of the time he attempted to play basketball with a group of children near the New York set.
"Andrew played with some kids in his Spider-Man costume," reveals Stone, 25, who hails from Arizona. "You were way more excited than they were," she adds, grinning at her boyfriend.
"I was like, 'These kids are gonna lose their minds as soon as Spider-Man starts schooling them," said Garfield, 30, who was born in LA but brought up in Surrey. "They were these really street-smart, five-year-old, inner-city kids who were kind of fed up with me ball-hugging, but I had a good time."
The actor feels more at ease in the superhero suit this time around, even if it's rather on the snug side – more of a concern than with the first movie. "I'm older, only by a couple of years, but, as we all know, your metabolism starts to slow down."
He now feels "ownership" over the character, and the new chapter. "In the first instalment, we had to establish ourselves. Now we have the freedom to own the characters and expand the relationships."
The aptly named Marc Webb, who has returned to direct the sequel, made it clear from the start that he wanted the follow-up to be more fun and playful. "Making the last movie was a real adventure but we had to dabble with the original story," says Webb, 39, who also directed 500 Days Of Summer. "This time we're opening up with Spider-Man not just being Spider-Man, but Spider-Man loving being Spider-Man. He is a virtuoso superhero. He's doing incredible, extraordinary and amazing things, and having a real blast doing it."
As fans of the original comics and franchises know, Spider-Man's main conflict has always been within himself: the struggle between the ordinary obligations of Peter Parker and the extraordinary responsibilities of his superhero alter ego.
"As Peter Parker, he has all the same problems we all have; girl problems, money problems," says Garfield. "But when he puts on the suit, it's a massive release. He can breathe. He takes joy and pleasure in it, and a playfulness comes out of him."
For that reason, the actor worked closely with the physical comedian, Cal McCrystal, to hone a few special moves. Garfield said: "What Stan Lee – who co-created the comic book character with Steve Ditko – has always been so beautiful at writing into Spider-Man is the quips and the wittiness, and the physical absurdity and enjoyment that Peter Parker feels when he's in the Spider-Man suit. So Cal was a really great addition for that."
50-YEAR HISTORY
But it isn't all slapstick. Spider-Man's vow to keep New Yorkers safe leads him into the heart of the city's most powerful company, Oscorp – which once employed Peter's father, played a role in his parents' disappearance and is now behind the new enemies emerging, including Electro and Peter's childhood friend, Harry Osborn (Dane DeHaan).
"There is wisdom that we can draw upon at any moment," adds Garfield, in reference to Spider-Man's 50-year history. "The challenge, of course, is reinventing it in a way that is true to what Stan intended all those years ago and is also necessary for the culture where we are right now. Somehow we have to walk that line."
While Spider-Man faces the prospect of multiple villains, Peter Parker's main concern relates to the most important person in his life, Gwen Stacy, played by Stone.
Despite Peter promising Gwen's dying father at the end of the first movie that he would protect her by staying away, it's a promise he can't keep.
"For better or worse, Peter has an overdeveloped sense of responsibility," says Garfield. "It's hard for him to live with himself by breaking that promise, but it's impossible to live without her.
"Emma keeps you on your toes and makes sure you've done your homework so that you can keep up.
Stone returns the compliment, although she wasn't exactly a fan of Garfield's previous projects. "Before we shot the movie, I hadn't seen much of his work," she confesses. "Now I know he's capable of so much."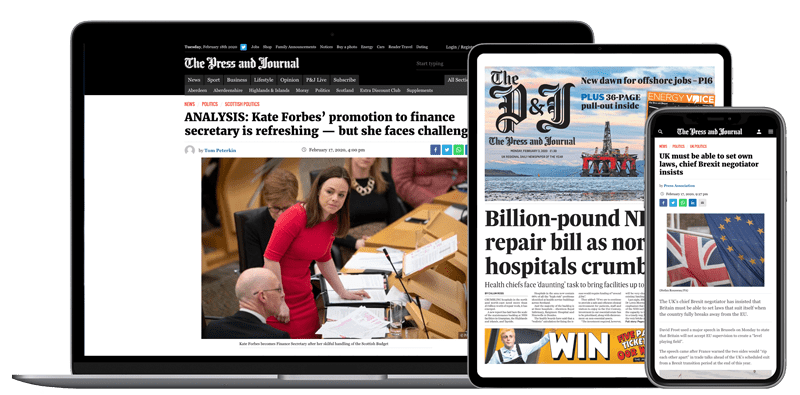 Help support quality local journalism … become a digital subscriber to The Press and Journal
For as little as £5.99 a month you can access all of our content, including Premium articles.
Subscribe