 The UK Government has given the go ahead to trials of genetically-modified (GM) Camelina plants.
The trials at Rothamsted Research in Hertfordshire, will determine whether or not the GM Camelina Sativa plants are able to produce omega-3 fatty acids, which are usually found in fish.
The trial is due to start this spring and run until 2017.
Scientists at Rothamsted say engineering a crop to synthesise these fatty acids in seeds will help provide feed to the expanding farmed fish industry.
Lead scientist Professor Johnathan Napier said: "We have made considerable progress over the last 10 years in designing and developing these plants and my colleagues and I am very happy that we can now test the performance of these plants in the field, under real-life conditions."
Sowing of the crop will take place by mid-May this year, with the plants harvested in August or September and a small amount of seed then used to analyse the oil content.
Rothamsted said the rest of the seed and plant material will be destroyed, with regular inspections of the trial carried out by the GM inspectorate of the Food and Environment Research Agency.
Acting director of Rothamsted, Professor Martin Parry, said: "We are delighted to be in a position to carry out the field trial and to further assess the potential of these GM plants to contribute, as one of many solutions, to the important environmental sustainability issue of providing omega-3 fish oils."
The Soil Association condemned the trials and said they were a waste of money.
The organic certification body's head of policy, Emma Hockridge, said: "This is a waste of scarce public funds by Rothamsted Research – it is choosing to carry out trials of GM Camelina when two non-GM omega-3-producing crops are already available to UK farmers.
"Government scientists in the US have recently confirmed that GM crops do not yield any more than non-GM crops, and sometimes even less.
"GM crops are making farming less fair, more risky and no more sustainable. Instead, we support practical science and innovation that addresses real needs, is genuinely sustainable and puts farmers in control of their livelihoods."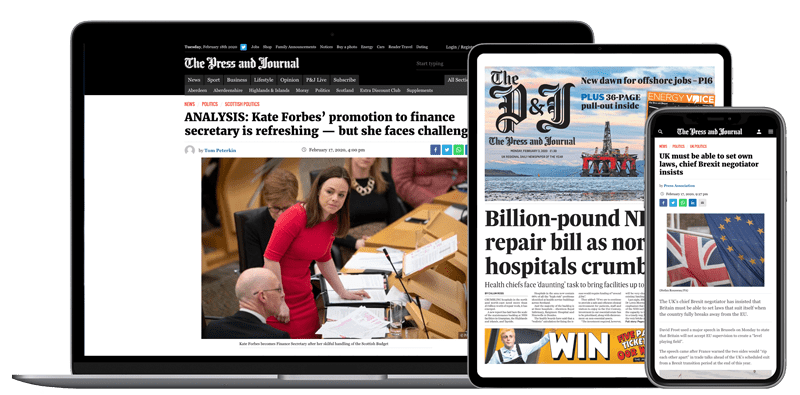 Help support quality local journalism … become a digital subscriber to The Press and Journal
For as little as £5.99 a month you can access all of our content, including Premium articles.
Subscribe