 More than 100 actors and musicians from across the north-east took to the stage last night to recreate the moments leading up to the crucifixion of Jesus.
The second Aberdeen Passion Play has been a labour of love and dedication for director Andrew Sykes, who first put on the ambitious production two years ago.
And audience members last night were transported to first century Jerusalem and the life and death of the Messiah. The actor playing the lead character is more usually found shipping cargo at Aberdeen harbour.
Brad Morrison, 25, first took on the role of the Messiah in the 2012 production of the play.
He was joined on stage at the Aberdeen Exhibition and Conference Centre last night by head teacher of Glenbervie Primary School, Ian Bell, who played Judas, infamously known for his betrayal of Jesus.
Barrabus, who was chosen by the crowds to be saved rather than Jesus, was brought to life by Robert McGregor, who works for Aberdeenshire Council.
Mo Allen, radiographer for the NHS, took on the role of Jesus's mother Mary.
Mr Sykes, a surveyor, began working on planning and writing last night's production soon after the inaugural show two years ago – and the cast has been in rehearsals for the past six months.
It has also been given a modern twist, with adaptations of songs by Newton Faulkner, U2 and Coldplay.
He said: "The rest of the cast is made up of a real range of people, some retired. The youngest performer is nine years old, and we also have people in their 70s taking part.
"Geographically we have got folk from all around the north-east – from Inverurie to Ellon, and from the city too.
"We did the first Aberdeen passion play two years ago, and almost as soon as it had finished I started planning the next one.
"I just wanted to bring the story to life. It is a very poignant story for anyone to come and watch."
The play is being put on again tonight at 7.30pm.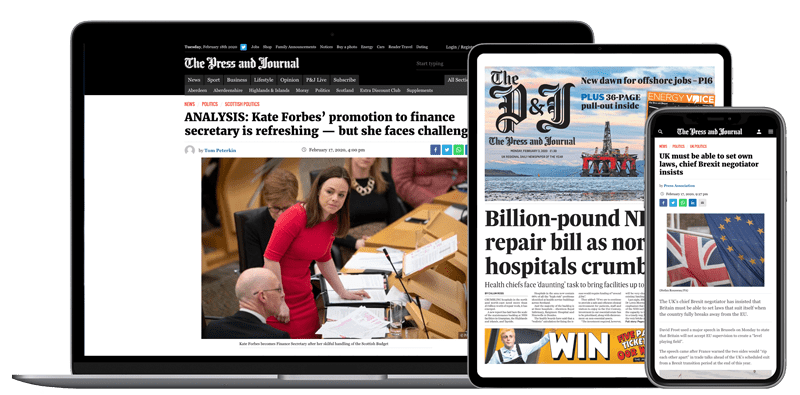 Help support quality local journalism … become a digital subscriber to The Press and Journal
For as little as £5.99 a month you can access all of our content, including Premium articles.
Subscribe